Mercedes-Benz Malaysia Sees More Diesel Models On The Horizon
Auto News With the arrival of Euro 5 emissions grade diesel fuels at several gas stations in the Klang Valley already, it's no surprise to see carmakers flock towards the opportunity to expand their ranges to include further diesel variants in their line-ups in time to come.
One such company is Mercedes-Benz Malaysia, who are currently enjoying a wave of success with its sole diesel-hybrid vehicle in the country. Seaking to its Vice President of Marketing, Mark Raine at a recent event, it's clear that they are very keen on introducing more diesel models in Malaysia to complement their two diesel-powered models, the E-Class E 300 BlueTEC Hybrid, and the V-Class.
"Yes, the coming of Euro 5 grade diesel has encouraged us to look into more diesel cars. We can't say yet just what models specifically will be launched here, but they will come. Keep in mind that, this wouldn't be an exercise of replacing our petrol models; it will purely be a case of expanding our range to offer more to our customers here."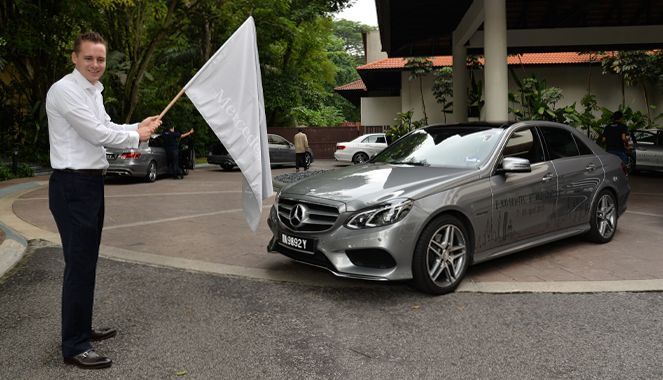 How Has The E 300 BlueTEC Hybrid performed with Euro 5 diesel?
Driving an E 300 BlueTEC Hybrid daily himself and sharing similar sentiments, Raine said that he has spoken to dealers in Johor, who only have positive things to say about switching to the Euro 5 diesel provided by BHP stations there.
"I've spoken to our dealers in Batu Pahat, and it's really encouraging to hear what their customers have to say about switching to the Euro 5 diesel. As expected, it's only positive things.
READ ALSO: Our 2,000km Journey From KL To Bangkok On A Single E 300 BlueTEC Hybrid's Tank
"Naturally, there are gains with performance and efficiency, and the engines will of course run smoother – everything pretty much works better, which simply means that you could improve the total driving range of your tanks, amongst other benefits."
Does The E 300 BlueTEC Hybrid Need To Be Adapted For Euro 5 Diesel?
Originally, the 2.1-litre turbo diesel powertrain in the Mercedes-Benz E 300 BlueTEC Hybrid was developed to run on Euro 6 diesel grade. But given Malaysian circumstances at the time, Daimler AG had specifically adapted our locally-available engines to operate normally with the outdated Euro 2M fuels that were solely available here.
READ ALSO: Mercedes-Benz Malaysia Reassures Customers Of B10 Biodiesel compatibility
Now that several fuel companies are making the Euro 5 grade diesel more openly available, customers need only to sit back and relax, says MBM's Vice President.
He said, "Yes, we had to adapt our engines to work on the Euro 2M diesel here in the beginning, but changing to Euro 5 doesn't require any more adaptations. Our customers are only set to gain from the improved performance and efficiency."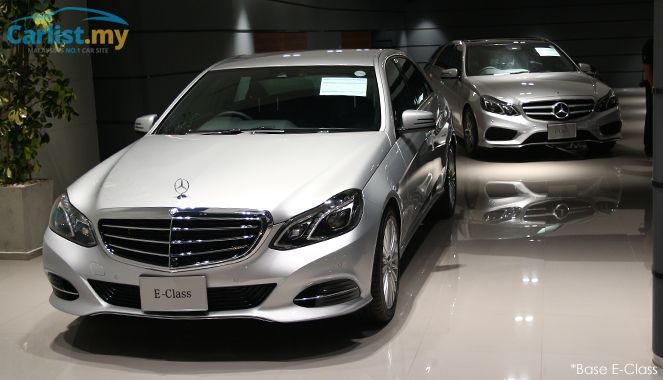 When Will We See More Mercedes-Benz Diesel Models?
When, exactly, is hard to say for the moment: because unlike the government-mandated switch from Euro 2M to Euro 4M grade petrol as of September 1st, 2015, there has been no such instruction from local authorities on the grade of diesel fuel in the country.
In the beginning, BHP was first to offer Euro 5 emissions grade diesel in the country, rolling it out in the border state of Johor. To date, more and more fuel retail brands are gradually introducing this, many of which in the Klang Valley itself.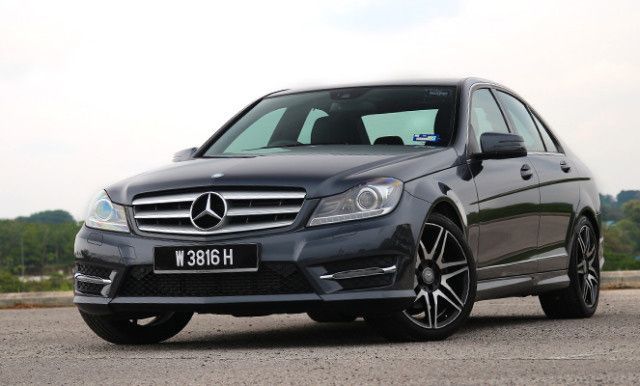 In the past Mercedes-Benz Malaysia took a break from selling any diesel models in Malaysia prior to 2014, but first returned to it last year, when they announced its unique and limited fleet of C-Class (W204) C 220 CDI cars (pictured above is the exact car we reviewed back in 2014).
The cars, about 20 of them, were kept within Mercedes-Benz Malaysia and tested extensively by the company on the Euro 2M diesel sold here, in an attempt to see how its model adaptations would play out. 400,000km of local tests later, MBM tells us that they've worked faultlessly. Coincidentally, these engines are largely similar to the ones you would find in their top-selling E 300 BlueTEC Hybrid.
Next year (2016), Mercedes-Benz Malaysia will also be launching a tidal wave of SUVs. Stay tuned for more details.
---
---
---
---
Comments