Mercedes-Benz Malaysia: We're Ready For The EV Revolution
Auto News During the recent launch of the S560e Plug-in Hybrid, Mercedes-Benz Malaysia also gave the Malaysian public a sneak preview of the C300e PHEV as well as the EQC 400 - quite possibly the most important Mercedes-Benz of our generation.
The shock and awe of being the first country in the ASEAN region to clap eyes on it (albeit in left-hand drive form), was also met with slight bewilderment of why Mercedes-Benz Malaysia decided to preview the vehicle in the first place (in such short order after its global debut no less), and would they even be able to sell it here with the current automotive policies for electrified vehicles dangling in uncertainty.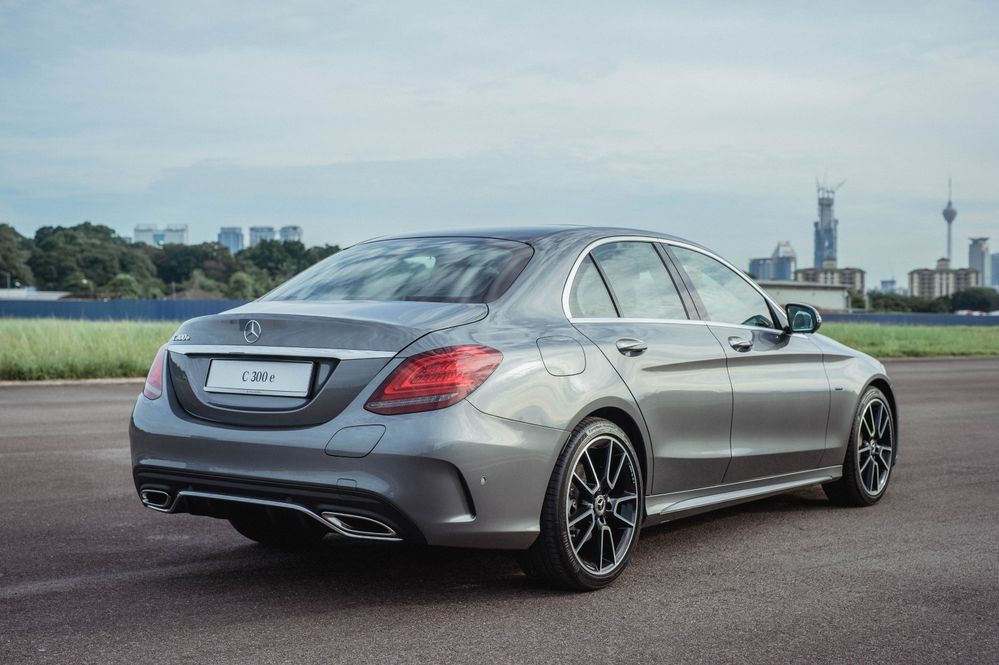 It's much the same with the facelifted C300e, which replaces the C350e. Despite the change in model naming, C300e is actually more powerful than the C350e, benefitting from a more powerful electric motor and denser batteries. The C300e now makes producing 320hp (41 hp more than before) and a whopping 700 Nm of torque (100 Nm more than before). Prices have yet to be finalised though.
The comprehensive press event also included a day of presentations to government and relevant industry policy makers to showcase the future of Mercedes-Benz, and vis-à-vis the future of the automobile itself.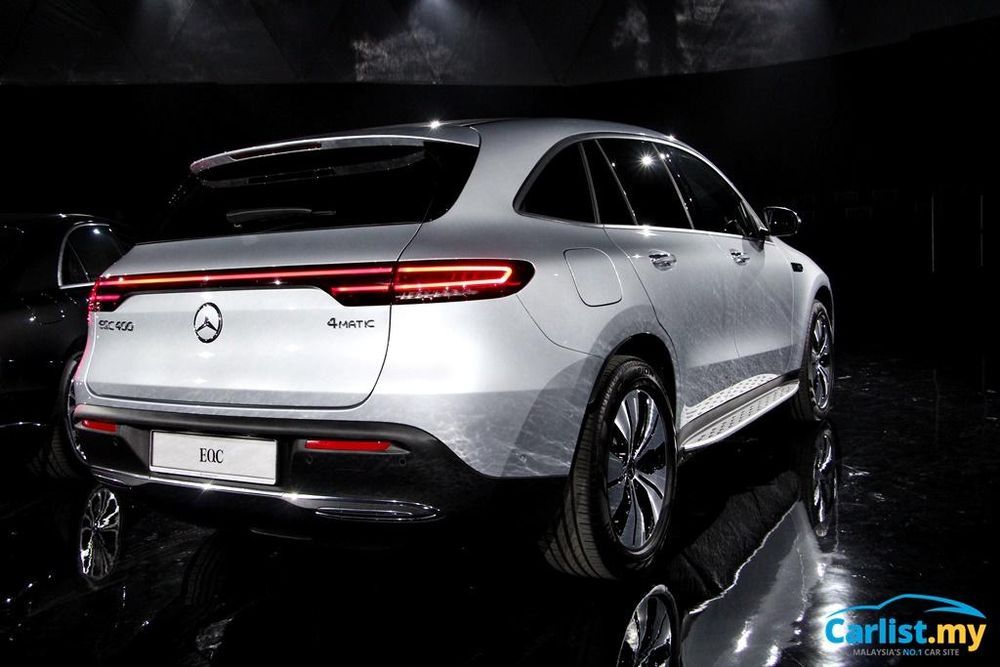 So at the very least, for now, these two cars are a technical showcase of Mercedes-Benz's product diversity and readiness to adapt to prevailing automotive policy conditions.
Basically, they're saying: if Malaysia has the right policies, we have the perfect cars.
To gain a better perspective, we sat down with the VP of Sales & Marketing, Mark Raine, and here's what he had to say.
Carlist.my: With regards to the EQC, what is MBM's motivation in introducing an EV model here? EVs have been introduced here before but there hasn't been any clear demand in the past.
Mark: I think previously, other manufacturers have launched EV models that have acted more like testbeds for future products, in some cases to fill a gap in the product range. I believe others have lacked the clear conviction of Mercedes-Benz; we launched the EQ sub-brand with a robust strategy of introducing electrification to the Mercedes-Benz family.
In Malaysia, we introduced the EQ Brand in 2018 (a year after the brand's global debut) because we wanted to add more substance to the brand and its services first. So, in addition to a growing portfolio of PHEV models, we also added services such as the EQ Agility Care package and branded charging stations.
I think there's a huge potential for these cars because we believe the buying public has been adequately exposed to plug-in hybrids. The roll-out of (right-hand drive) EQC 400s is due in Europe later this year, and deliveries to the Malaysian market will only happen in Q2 of 2020. Bringing it here early allows us to educate and expose potential buyers to the EQC's technology, and gauge the public's interest.
I see three main potential types of clients: firstly, existing luxury SUV owners (of cars like the GLE-Class, X5, and Cayenne) who might want something different, the second, car enthusiasts or collectors, and thirdly, affluent entrepreneurs or tech-industry captains who will appreciate the EQC for its futuristic technology.
Carlist.my: Are there any incentives in place with respect to current automotive policies for a car like EQC 400?
Mark: The EQC 400 is a fully-imported vehicle, and we currently don't have plans for localised assembly, hence there are no incentives in place. The S560e, on the other hand, is fully incentivised, under the current structure, that's why we have managed to offer a relatively attractive estimated price of RM 658,888.
To give you an idea of the effects these incentives have on the overall price of the car, If were we to take away all the incentives the previous generation C350e had, it would have cost in the region of 30 percent more, or around RM 100k more than the RM 299k customers were paying for it.
Carlist.my: If there are no incentives for PHEV and electric vehicles from the government, do you believe Mercedes-Benz Malaysia will soon hit a brick wall, in terms of having the right products, but not having the right econmic conditions to market them?
Mark: I can only speak from our position, but in short, we play according to the rules of the game. I cannot change the rules of the game. We can do our part to advice, give direction, and be an informed opinion for the relevant stakeholders and policymakers.
But, as always, our main objective is to optimise our models and variants towards the needs of the customer. Our customers want a luxury vehicle, with high equipment levels, at an attractive price tag. That means, we locally assemble where possible to keep prices low, but, given the variations in our drivetrain strategy, I have the freedom to choose between plug-in hybrids, conventional internal combustion, or even diesel variants. But it's always about how we can offer the best value and ownership experience to our customers.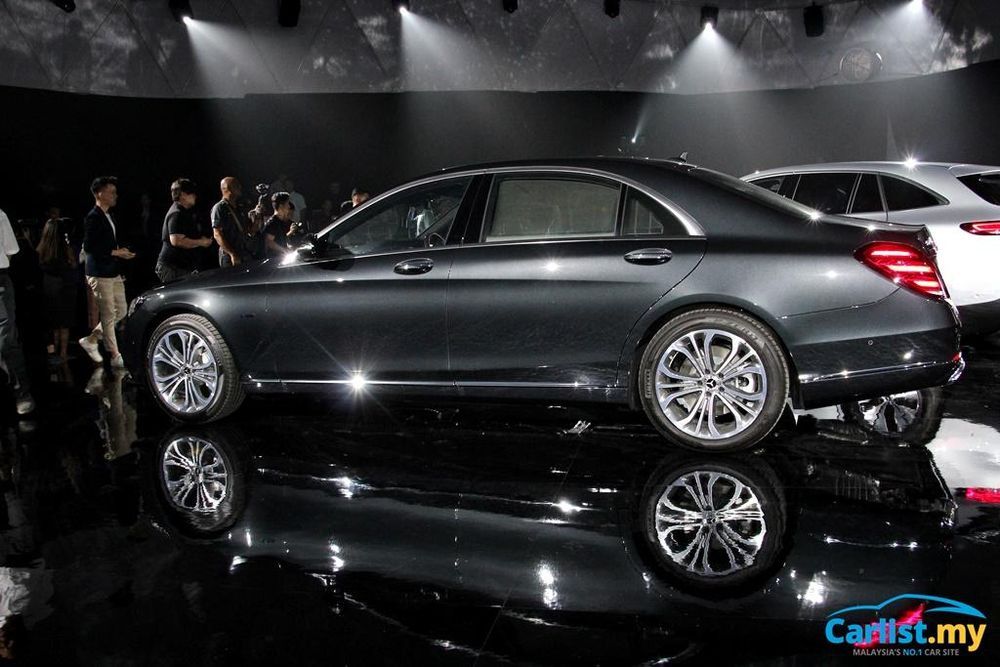 Carlist.my: Will the S560e be offered in parallel with the S450L?
Mark: Yes, it'll be interesting to see – given their relatively similar pricetags – which of the two will be more popular with our customers.
Carlist.my: I'm sure there are some concerns with your customers regarding the life of the battery, given a recent case where the battery of a hybrid vehicle failed prematurely, has Mercedes-Benz Malaysia looked into that?
Mark: Yes, we have, and I believe the issue has been resolved. However, it's important to note that vehicle in question, the E300 Bluetech Hybrid, used a first-generation hybrid system. The system in the S560e, for instance, is a third-generation plug-in hybrid, meaning the battery prices of the S560e are much lower than those on the E300, plus, we have a six-year warranty package in place for the S560e.
And to be honest, the failure rates of our hybrid batteries are minute.
Carlist.my: Do you plan to offer Agility Financing (leasing) plans for the EQC 400?
Mark: Yes, in fact, we were mulling offering Agility Financing exclusively for the EQC 400.
For example, when original B-Class Electric Drive was launched in Europe, it was exclusively offered with leasing plans, and it performed successfully. But again, we would still like to offer our customers options in terms of leasing and conventional financing.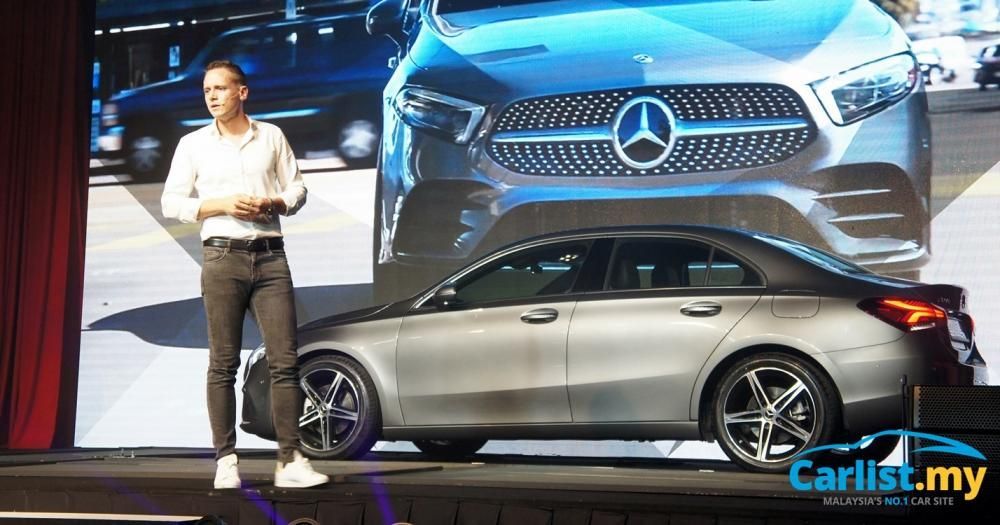 Carlist.my: You'll be leaving Malaysia soon, can you reflect on your time and experience here in Malaysia?
Mark: I must say I'm immensely proud of what we've achieved in the past few years. I say we: my team, the entire Mercedes-Benz Malaysia organisation, the dealers, and the entire ecosystem around our company and products. Five years ago, Mercedes-Benz was mostly known locally for their "uncle-type" limousine models, today, we have evolved into a vibrant automotive company with an exciting product line-up and a totally different perception within the Malaysian market.
One of the instrumental changes was the company's improved sense of urgency to tackle the market in a totally different way. And also having a properly thought out strategic roadmap that encompasses not just the product portfolio, but the customer touchpoints, and the hollistic customer experience.
I think most importantly, in the last five years, Mercedes-Benz has grown to live up to that leadership claim and position that you naturally associate with the brand. That's been a tremendous journey, and I have lost my heart to Malaysia. Malaysia has been very welcoming to me and my family; it's been a journey of growth both professionally and personally, and this I take with me to my next assignment in Korea.
For the latest deals on Mercedes-Benz vehicles, click here.
---
---
---
Comments