Mercedes-Benz OM654 – New Turbodiesel to debut in W213 E-Class
Auto News The all-new Mercedes-Benz E-Class will be the first model to adopt Stuttgart's all-new 2.0-litre OM654 turbodiesel engine slated for debut this coming Spring in the E 220 d.
Featuring all-aluminium construction and built on a modular construction concept, the new engine replaces the venerable 2.1-litre OM651 engine that has been in service since 2008 and utilized in virtually all Mercedes-Benz passenger vehicle models from the A-Class right up to the S-Class. Malaysians know this engine best in its electrified application powering the E 300 BlueTec Hybrid.
The new OM654 is significant in being Mercedes-Benz's first all-aluminium four-cylinder diesel engine. It is thus significantly lighter than the OM651 – a whole 35.4kg lighter. This promises better fuel efficiency and improved handling.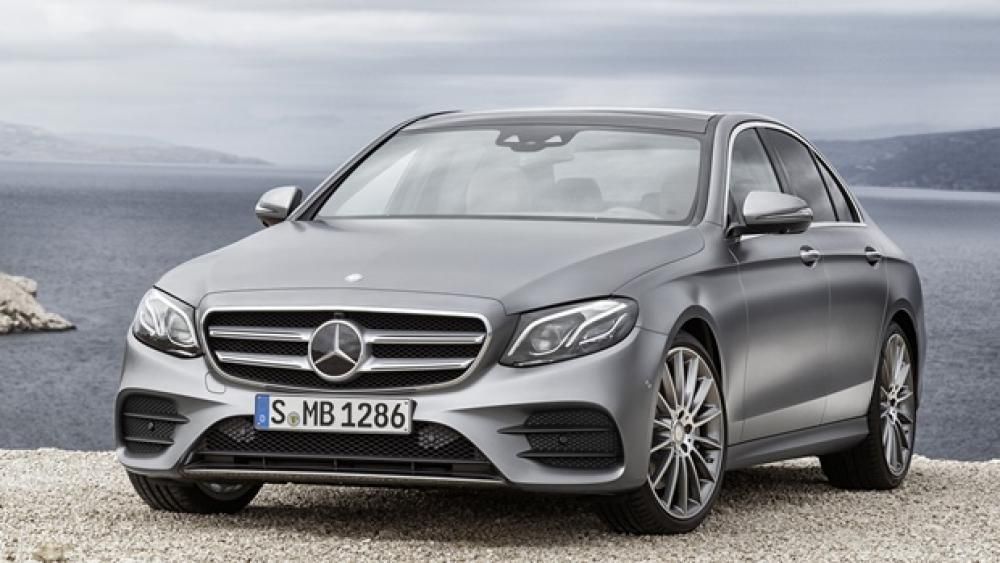 According to Mercedes, other contributing factors to the engine's reduced weight is the use of plastic engine mounts and a switch from two-stage to a simpler single-single turbocharger.
Mercedes also makes a big deal about its usage of steel pistons within an aluminium block, an approach never previously used before due to the different expansion characteristics of the two materials under heat. Here, Mercedes made use of the slower expansion of steel compared to aluminium to reduce engine friction by up to 50 percent.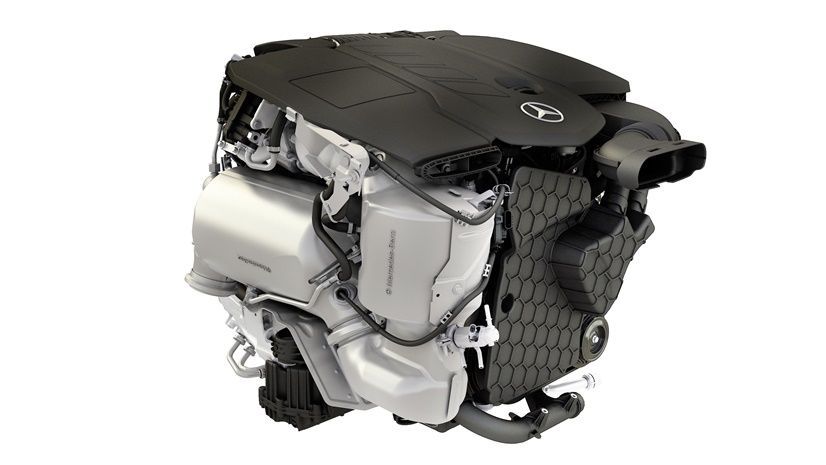 Besides displacing a lower swept volume (1,950 from 2,143cc previously), the OM654 is made more compact than the OM651 by stacking its cylinders closer together – cylinder spacing is reduced from 94 to 90mm.
Further states of tune are promised in the future, but in 220 d setup as announced, the OM654 pushes 25hp more than the OM651 in an equivalent setup. Peak torque of 400Nm is identical to the older engine, but squeezed through a narrower window as a result of its lowered displacement. Mercedes nevertheless claims that the engine's performance potential can be pushed as high as 235hp.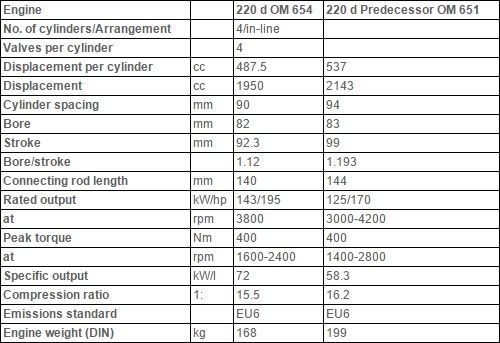 Like the OM651 before it, the OM654 is expected to serve a wide range of duties and is designed for both longitudinal and transverse installations.
To give the engine maximum flexibility, Mercedes made a conscious effort to not only minimize the engine's weight and size, but its overall design complexity as well. This enables the production volumes of the individual variants to be changed at short notice in response to market requirements.
In light of recent furore surrounding diesel engine emissions, Mercedes claims that the engines are ready for the more stringent and upcoming Real Driving Emissions (RDE) legislation and Worldwide harmonized Light vehicles Test Procedure (WLTP) cycle that will supersede the NEDC.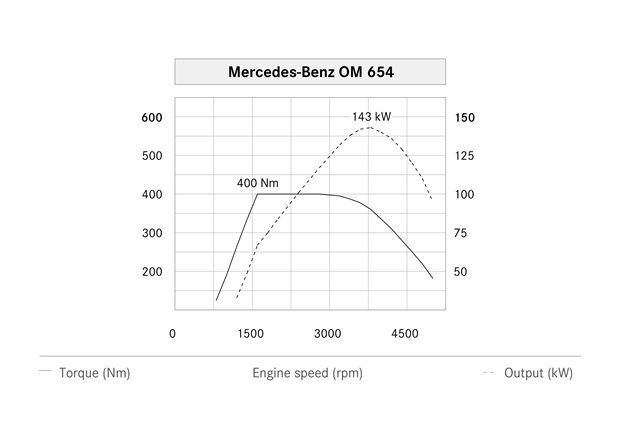 ---
---
---
Comments