Mercedes-Benz Returns To The Inline-Six Engine
Auto News Mercedes-Benz has unveiled a wide range of new generation of petrol and diesel engines that includes, among other things, inline six-cylinder engines for the first time in nearly two decades after phasing out the M104 series back in the 1990s in favour of more compact V6 engines.
The new powerplants are the result of the biggest strategic engine initiative in Mercedes-Benz history and, like most modern engine families, are built on a modular concept, having identical cylinder sizes (500cc) and spacing across the range. Mercedes-Benz spent around €3 billion to develop this new family of engines.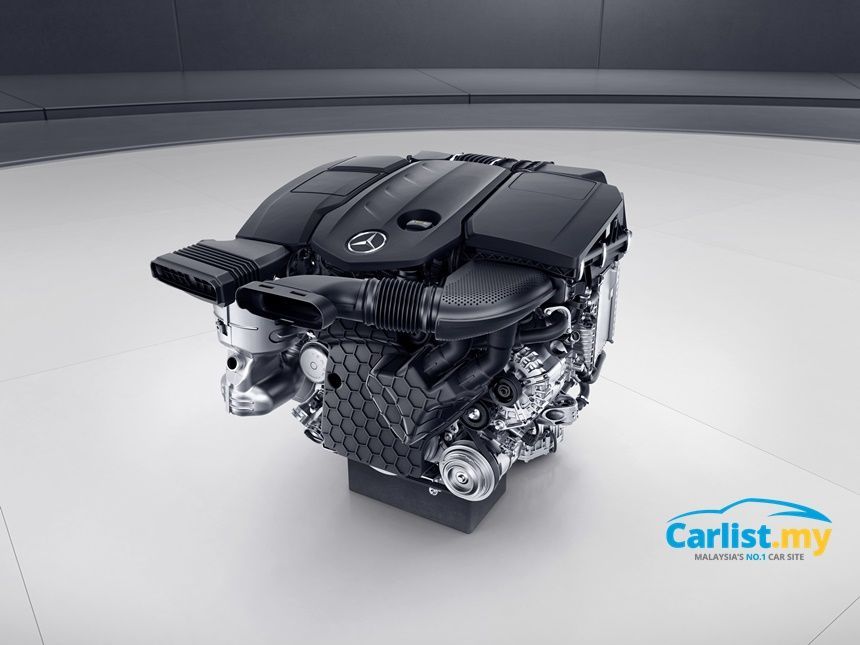 Roll out of the new engine family began this year with the OM654 2.0-litre four-cylinder diesel engine introduced with the all-new W213 E-Class in the E220d. Next in line comes the following:
M264 – 2.0-litre inline-4 petrol
M256 – 3.0-litre inline-6 petrol
M176 – 4.0-litre V8 petrol
OM656 – 2.9-litre inline-6 diesel
It goes without saying that all of the above are turbocharged and direct injected.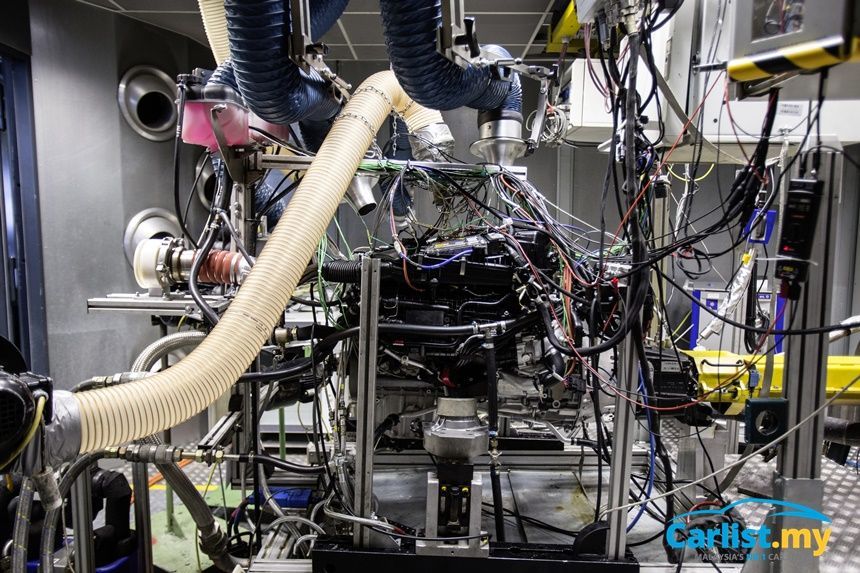 The M256 inline-6 petrol engine, notably, has an electric auxiliary compressor that spins up to 70,000rpm in just 300 milliseconds to provide brief instantaneous boost while the regular exhaust-driven turbocharger spools up – Mercedes' solution against turbo lag.
Designed from the onset to accommodate electrification, the M256 runs a high-powered 48V electrical architecture for its ancillaries such as the water pump, air-con compressor, as well as a mild hybrid system that provides a brief 15kW/220Nm boost at start-up and energy recovery on the move. Separately, a regular 12V system powers infotainment and other accessories.
Compared to the outgoing M276 3.0-litre V6 petrol, the new M256 enjoys a significant hike in outputs from 333hp and 480Nm to 408hp and 500Nm. Despite the significant increase in outputs, fuel economy is also improved by a claimed 15%.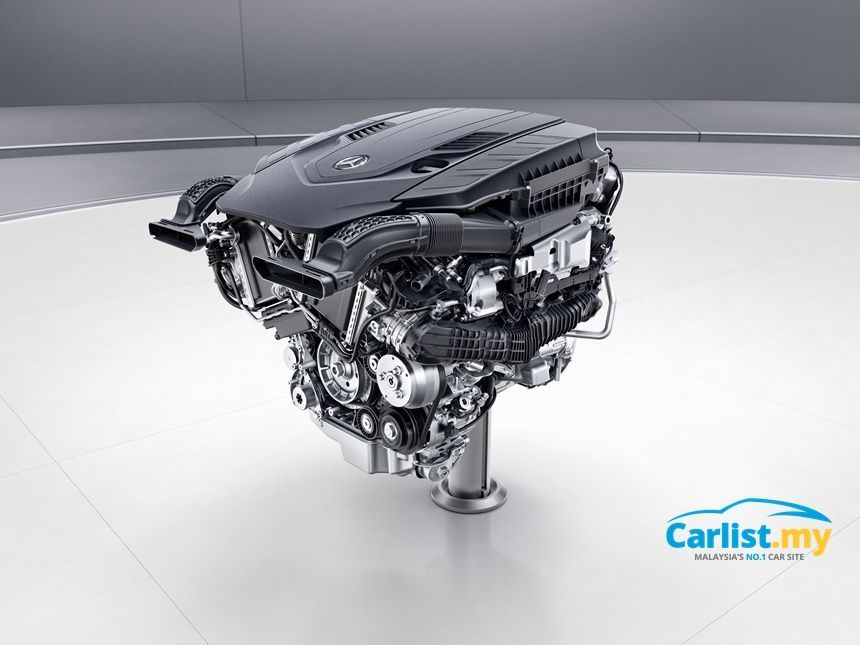 The M176 V8 bi-turbo petrol engine, meanwhile, is an AMG-developed unit generating outputs in excess of 476hp and around 700Nm. Mercedes claims this is one of the most economical V8 engines in the world, thanks to a cylinder de-activation feature that allows the engine to operate as a four-pot in low-load conditions between 900 and 3,250rpm.
Completing the petrol half of the family, the M264 inline-4 petrol engine is charged by a twin-scroll turbo and operates a 48V electrical system for its water pump and belt-driven starter-alternator (BSA).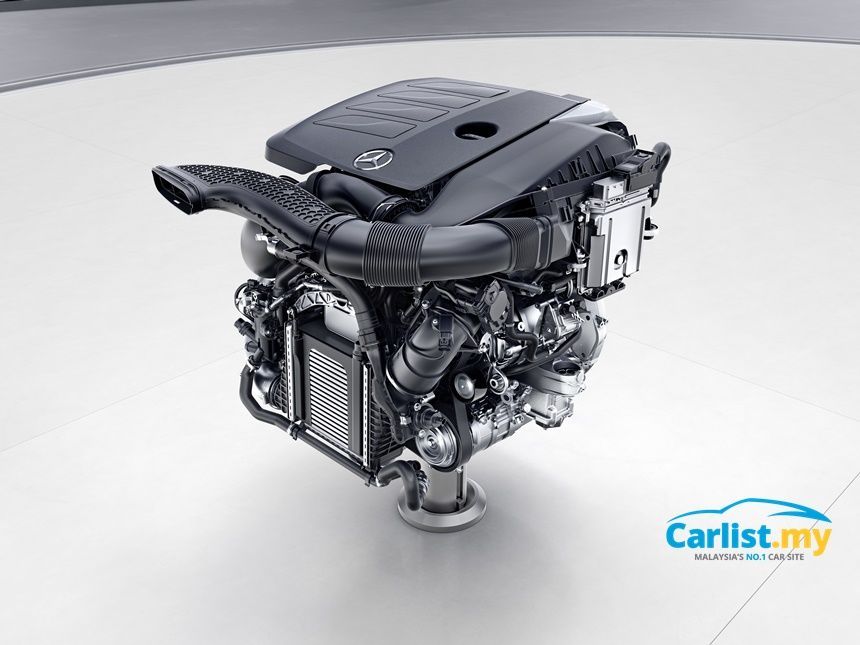 The BSA enables the M264 to support rudimentary hybrid functions such as coasting with engine switched off, mild boost in performance up to 2,500rpm, energy recovery of up to 12.5kW, and smoother operation of the auto stop/start system.
Mercedes-Benz did not quote any numbers for the M264, only saying that its specific output is up to 134hp per litre, translating to a maximum of 268hp.
Ensuring even cleaner emissions, all three petrol engines will have particulate filters as standard to reduce the emission of fine soot particles.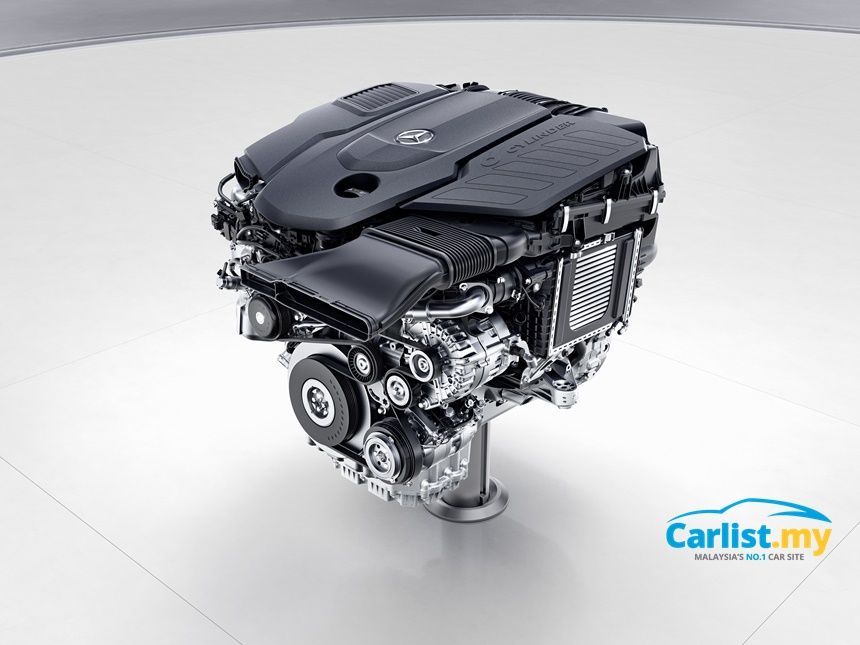 On the diesel side, we have the OM656 inline-6 with outputs of over 313hp and 650Nm to replace the current OM642 3.0-litre V6 that makes 258hp and 620Nm. Like the four-cylinder OM654, the 2.9-litre six-pot combines an all-aluminium block with steel pistons.
This takes advantage of the slower expansion of steel under heat to increase the clearance between block and piston, thereby reducing friction by nearly half. At the same time, the superior strength of steel over aluminium mean that the pistons can made very compact and lightweight whilst still being more than strong enough for the task.
Mercedes-Benz has confirmed that both the 3.0-litre inline-6 and 4.0-litre V8 petrol engines will debut in 2017 with a facelift of the W222 S-Class. Expect the M264 inline-4 petrol and OM656 inline-6 diesel to make their way across other models of the Mercedes line-up in no time.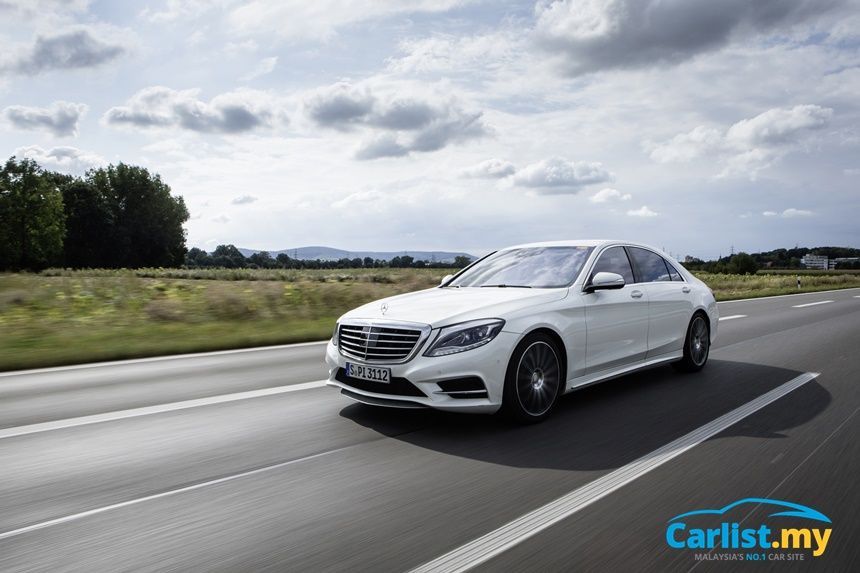 ---
---
---
---
Comments