Mercedes-Benz's Simple Strategy To World Dominance
Reviews If automotive industry analysts were to study and conclude the comeback of the decade, it has got to be that of Mercedes-Benz.
About 20 years ago, the then CEO of the then Daimler-Benz AG devised a very complex called 'Welt AG'. It's a plan that wouldn't be too ridiculous if it were to be compared with maps commonly used by explorers 500 years ago - a map of the known world with big parts of it coloured.
From its pedestal as the world's leading luxury carmaker, Daimler-Benz embarked on a plan that included controlling United States's Chrysler Corporation and Japan's Mitsubishi Fuso – a plan that you can almost imagine Jürgen E. Schrempp, CEO of the then combined DaimlerChrysler AG, sucking his little finger and grinning.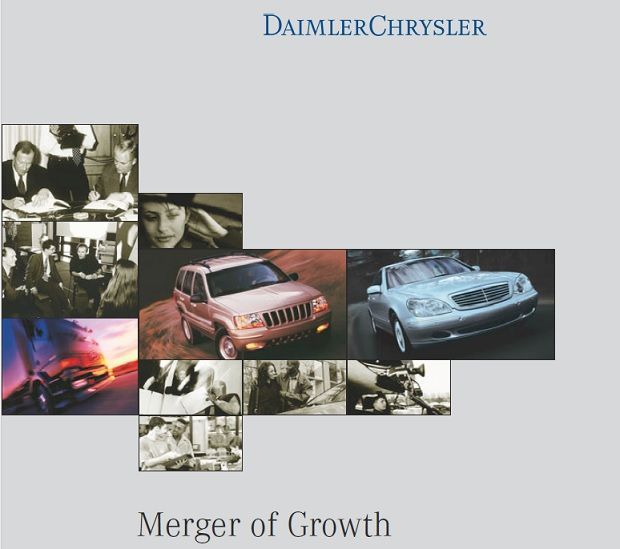 Come to think of it, the plan was a work of geniuses. How do you take over the third largest car maker in the United States, while simultaneously gain a controlling stake in Mitsubishi Fuso without taking up the tri-diamond brand's trillion Yen debts incurred during the 1997 financial crisis, and still struck a deal to land your W211 E-Class into Men In Black II?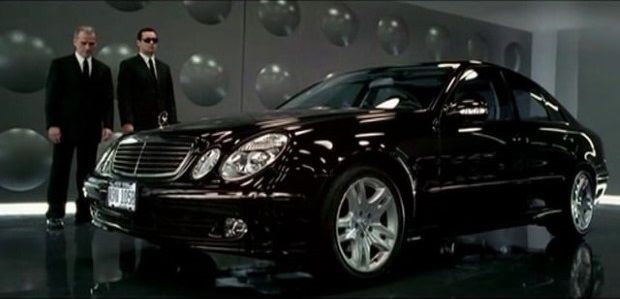 That's the work of a lot of accountants, lawyers, marketers all working together in intellectual harmony. Important looking gentleman all having important files clasped under their busy armpits, walking fast around the company, occupying meeting room after meeting rooms while engineers turned their heads around looking wondering what's going on.
Seven years later, Jürgen E. Schrempp was asked to leave, Mercedes-Benz had not only lost its leading position to BMW, but also to Audi, dropping the three-pointed star badge to an unfathomable third!
Daimler suffered losses of no less than 50 billion Euros and saw its share prices plummeted.
When Dieter Zetsche was named CEO, DaimlerChrysler AG employees and the public responded by rushing to buy shares of the new Daimler AG, injecting a whopping 3.7 billion Euros. Confidence was strong with Zetsche. Soon, harsh decisions were made, painful even. He gave up Chrysler, he gave up Maybach, DaimlerChrysler AG became just Daimler AG. The company had to be made leaner and sharper.
Dieter Zetsche understood that when in the business of making cars, only one thing matters - Make. Good. Cars.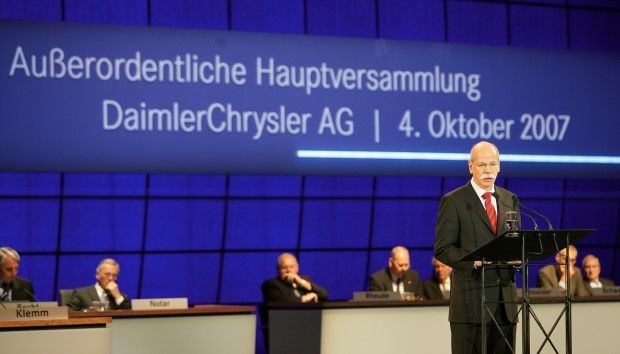 The strategy is actually dead simple. And my god did Mercedes-Benz came back with a punch. I still remember when the W204 C-Class was facelifted, the entire front-end and interior was changed - a very costly exercise that carmakers don't usually do during mid-lifecycle updates.
The same happened again with the W212 E-Class. Accountants may not agree with such costly executions, but the market responded. Consumers feel the renewed offensive and obsessive aggression of Mercedes-Benz, and car buyers love brands that are on the offensive side.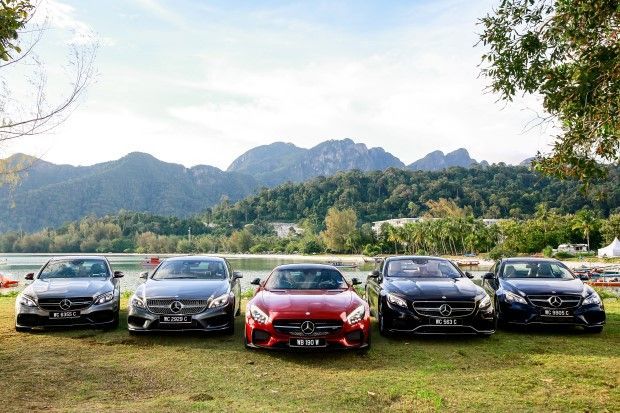 And here we have today, on this specially arranged event by Mercedes-Benz Malaysia, a mega show off, themed as 'Dream Cars Collection'. There's even a hashtag #MYMBDreamCars too. Now, what can you say when you're presented with a slew of C63 AMGs, S63 AMGs, AMG GTs, and CLS 350 as well as E250 Coupes all to our right foot's expense over the course of a few days?
In my case, in the spirit of Gottlieb Daimler and Karl Benz and in honour of Mercedes-Benz and the Silver Arrows - I promptly forgotten all about the CLS 350 and the E250 Coupe. Make no mistake they are excellent cars, but in such exuberant company, my reaction would be understandable. After a three day stint with these beautiful machines, I'd like to talk about the context of what they represent, and my thoughts. Let's go through them one by one.
AMG GT S - Fast, Capable, But 911 Killer?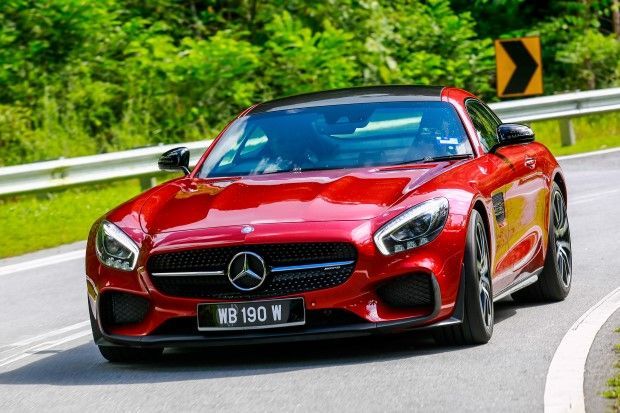 Remember the Mercedes-Benz SL-Class? It's the successor of the 300SL Gullwing.
The McLaren Mercedes SLR? It's the successor to the 300SL Gullwing.
The SLS AMG? It's also the successor to the 300SL Gullwing.
And here we have, the AMG GT, supposedly the successor of the SLS AMG, as it's a massive improvement on the same chassis, but at half the price, it is of course, only half as exclusive, but that's exactly what Mercedes-Benz wanted. Unlike the SLS AMG, the AMG GT cannot be just be another show piece. It needs to sell, in big numbers.
But why the big change? You see, for close to half a century, if you want a full-fledged Mercedes-Benz sports car, you have to go for the Mercedes-Benz SL-Class. They're known to be sleek, powerful, luxurious, and a favourite amongst mid-life crisis golfers. No one asked about their Nurburgring lap times, and selling one involves talking about CD changers and quietness of the car. They're made for Sunset Boulevard cruising, and are a classic poster car for riveting elitism.
But something happened. The turtle-neck top on weekend dude who wants to wafts in the rear seat of an E-Class on Monday was no longer yearned after. The new image that people want to associate with is Clive Owen in loose blazers power sliding a BMW 5-Series in downtown New York. Corinthian leather went out of style, in comes carbon fibre bits. Loud exhausts and big brake callipers became symbolic with the 'capabilities' of the car, hence the driver. If you're driving an 'Ultimate Driving Machine', you're then the 'Ultimate Driver,' so to speak.
One-upping that was the territory of Porsche, selling 911s to everybody who wanted to buy a sports car. For that, the qualities of an SL-Class is in every way the exact opposite end of the spectrum as opposed to a Porsche 911. There's no way the SL-Class can be moulded into a legitimate competitor of the 911, lest risking the alienation of core SL-Class buyers.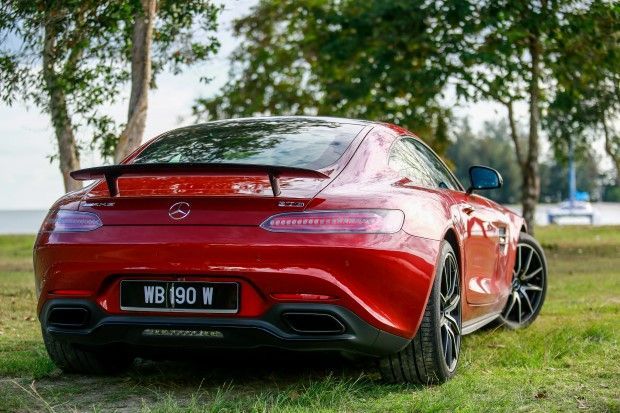 This is then where the AMG GT comes in. The objective is simple, Mercedes-Benz wants a piece of 911, and they want it real bad.
Step into the cabin, and it is easily one of the most beautiful interiors in the supercar class. It makes you feel special too. The seating position is perfect, but visibility is not, and not helping the situation is the long bonnet stretching up front - adds to the drama, doesn't quite help if you feel intimidated. It's a very special place to be in.
The engine is dry sump lubricated, and sits 50 mm lower. The cylinder walls are lined with the same crazy stuff they put into their F1 engines, so it greatly reduces friction and is more susceptible and resilient to heat as well, the driveshaft is made of carbon fibre. It even has an aluminium space frame chassis, and the wishbones and control arms are made of forged aluminium.
It makes me wonder why they didn't squeeze another 100hp out of its 4.0 litre V8 engine turbocharged engine - Yes I know, making room for the inevitable AMG GT-R, GT3-R or Black Series.
If you didn't notice, Mercedes-Benz gave plenty of 'recognition' and credit to Porsche throughout its advertisements for the AMG GT, upon driving it however, Merc's latest sports car couldn't be further from the 911.
You see, the AMG GT is tasked to not just challenge the 911, but also to closely resemble what its predecessors were. Those predecessors were all front-mid engine powerhouses with which the cabin sits nearer to the rear wheels than the front.
It's the exact reverse of the cab-forward layout of mid-engine cars like the Ferrari 458, Audi R8 or Lamborghini Huracan.
What this means is that you are actually steering the front wheels from a very different vantage point, and this creates a very different driving experience from that of a 911.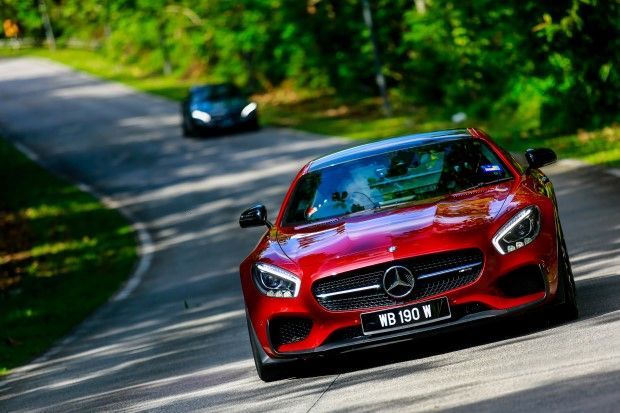 Unlike mid-engine supercars where the car's polar of inertia rotates around the driver, the AMG GT's layout creates the sensation that you're actually pivoting around the mid-mounted engine. This is apparent on the tight B-roads that we drove on, which had plenty of turns and cambers.
Early tell-tale signs suggests that the AMG GT has an interesting mix of talents. Is it mightily fast? Not at all for a supercar that aims to challenge the mighty Porsche, and the transmission is still slower than what is expected from a car of this calibre. However for it to be marketed as an everyday use supercar, the Gran Tourer characteristics of the AMG GT, coupled with its track-ready performance and the gobsmackingly beautiful interior should prove its worth. I suspect it will be mightily comfortable for owners who're making their annual three-time pilgrimage from KL to Langkawi - if you know what I mean.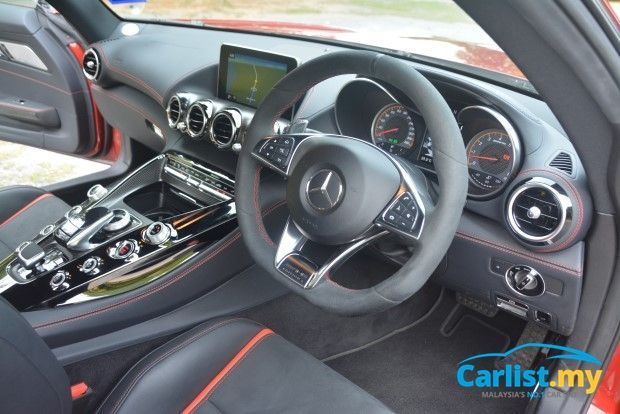 My only reserve on the AMG GT is that Mercedes-Benz seemed hell bent on beating the 911, and the benchmarking was so precise, so calculated in their approach that I can even imagine the business case showing Porsche's 911, 911 S, 911 4S, 911 GTS etc, to propose the variety of variants that Mercedes-Benz could make.
You see, performance upgrades should only come after you tried your very best to optimise everything, and your reward is a significant upgrade in performance that you then feel the need to denote it differently.
For the AMG GT to debut with 'a higher performance' AMG GT S is a bit like a turn off. It is as if there's too much use of the left-brain to create something that by right should appeal to the right-brain. They should've just tried their very best and surprise-bomb the hell out of the supercar establishment - like how they did with the A45 AMG. The kind of no focks given approach, almost meme worthy "Good morning 200hp hot hatches, here's 360hp."
So if you're planning to buy the AMG GT because it's touted as the 911 killer, you shouldn't do so yet, because it's obvious Mercedes-Benz has a business case to slowly release one by one, and that sucks because everyone, including Porsche, want the AMG GT to be a 911 killer.
C63 AMG S - Brutality becomes a form of art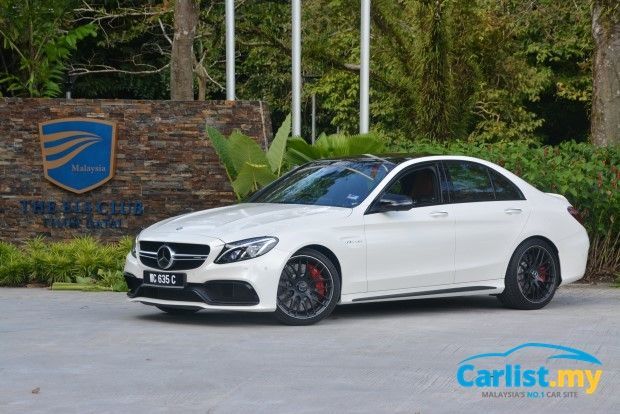 The S-Class is stupendous. A shrunken S-Class on the other hand, was alarmingly refreshing at first, but soon resulted in visual confusion later on. However, just like a pink coloured sponge cake with a dash of Martini can be lit on fire, the creamiest of vanilla ice creams can turn into a night of obscene fun when dropped into a glass of Flaming Lamborghini.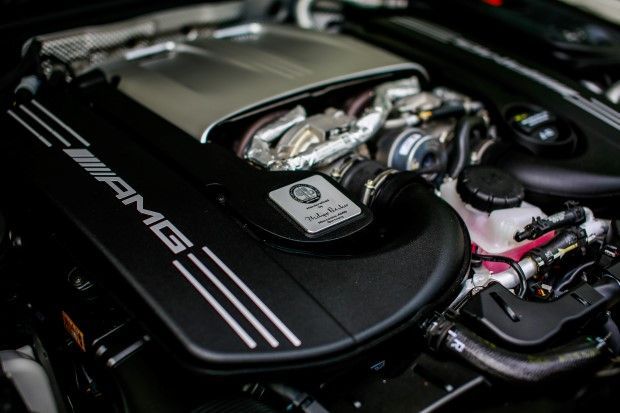 Armed with a 4.0 litre V8 that produces an excess of 500hp, mixing it with carbon fibre wings and winglets sculpting the air of awe surrounding what should be 'just a C-Class' — this thing pops and crackles and burns rubber all day long.
While it may have the appearance of Hulk in Iron Man's suit while wielding Thor's hammer, the way it drives actually resembles closer to that of Captain America's precision and grace but minus the lack of punch.
We've always heard or read that the old AMGs are blunt tools, all power and grunt but lacking the finesse of a BMW M3. It may sound like a criticism but like all things that attract attention and fanfare, flaws in desirable objects almost always becomes that of an enduring attachment, and that's what made AMG fans love their raw machines.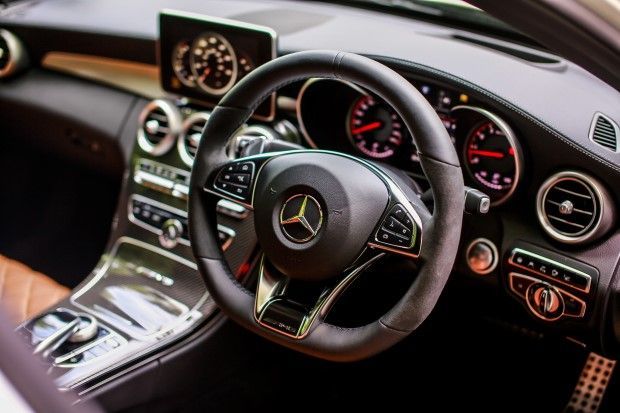 It's the equivalent of that sense of accomplishment when a rodeo tames a mustang and lights a cigarette, as opposed to a dressage master galloping their Baroque horses in precision and then sips tea.
Knowing this, Mercedes have elected retain the 'wild-stang' unleashed image, but honed the new C63 AMG's chassis with the absolute talents of a track ready machine, and the combination is wicked.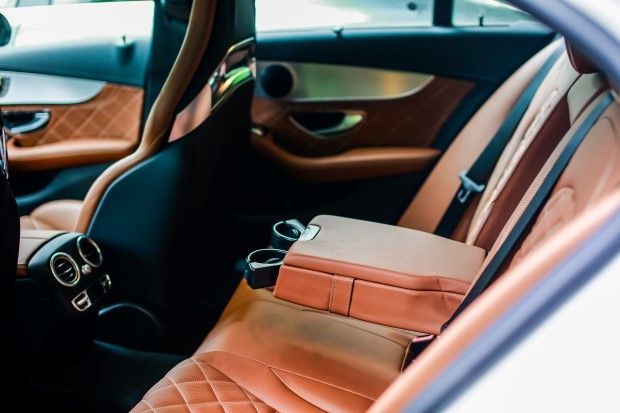 While an M3 amazes you with the car's capabilities, the C63 tricks you into believing that it's due to your own capabilities - and the result is a wicked smile it puts on your face.
The C63 AMG is a tool of precision, superbly damped, wickedly fast, and the engine begs to be plundered. While it's turbocharged, there's no lack of aural drama either. Deep baritones of burble didn't lose their way finding your eardrums as you drive faster and faster with the confidence it bestowed upon you through the accuracy of its every motion. If there's an award for the best exhaust note in the business, it has got to be that of Mercedes AMGs.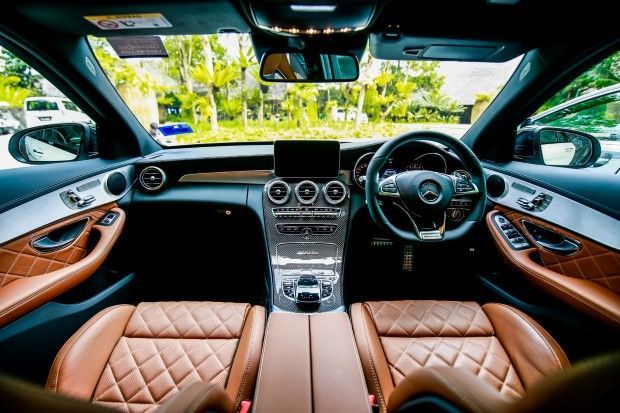 It's however not without flaws. The claimed 0-100km/h time of 4.0 seconds can only be achieved by engaging launch control - which is 'cheat mode'. We tried several times launching the car from stationary, rowing through normal mode to sport mode. Each time we floor the throttle, irrespective of which mode we're in, the transmission (in classic Mercedes fashion) will ask each of those 7 cogs whether they're up for it before deciding to let them do their job. That's frustrating because we don't drive everyday using launch control.
You saw a smirky Golf R coming up next to you and then you both floored the throttle and very quickly those quad pipes will be in your sights before your car motors the Golf R out of the way of embarrassment. But what does that say? "That rich dude has slow reflexes even though his car's fast".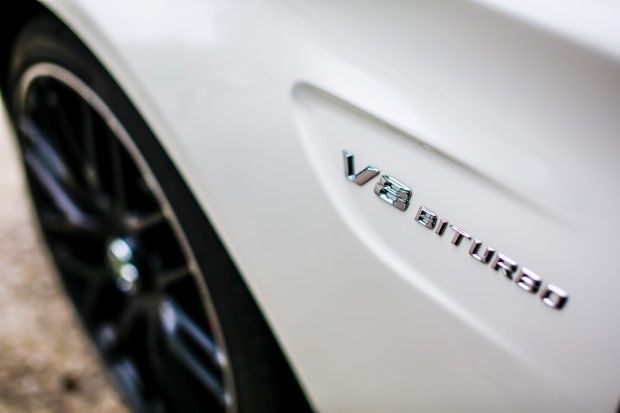 Don't let that overshadow the rest of the car's talents though, because getting around that is likely to be just a software update away, but suffice to say, Mercedes-Benz AMGs haven't solved their slow transmission woes for now. The rest of the car? Absolutely brilliant. And the party piece is of course the interior of the new C-Class which all of you have heard-read-touch-smell, the one that trumps every premium car maker out there, making Audis feel like VWs. But I'm going to tell you this - It sucked in context.
Why? Because the S63 AMG Coupe is here, and my god, that is altogether another stratosphere away in terms of workmanship.
S63 AMG Coupe - Do you need the AMG badge?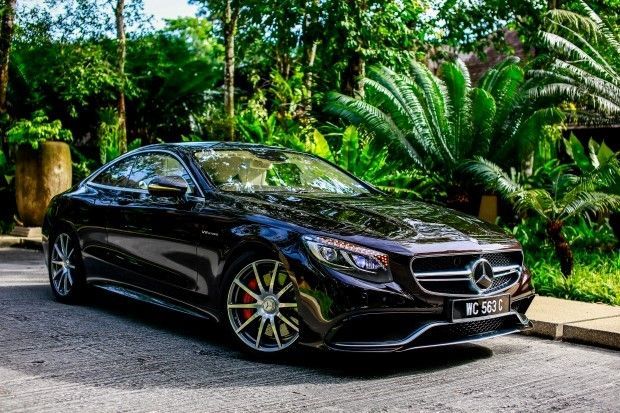 I'd like to lay claim to the fact that we motoring journalists love cars, we love the car industry, we love the history, the progress, the foundation that makes great cars. Throughout the history of the automobile, there're only a handful of carmakers who contributed to the betterment of the industry, and Mercedes-Benz is right up there – they invented the automobile.
In an age where most inventions are created by suppliers, any new carmaker can just pick up the phone, setup a meeting, place an order, and proceed with a photoshoot showing their engineers standing next to computers pointing at vague CAD drawings, yes, they R&D through their marketing departments.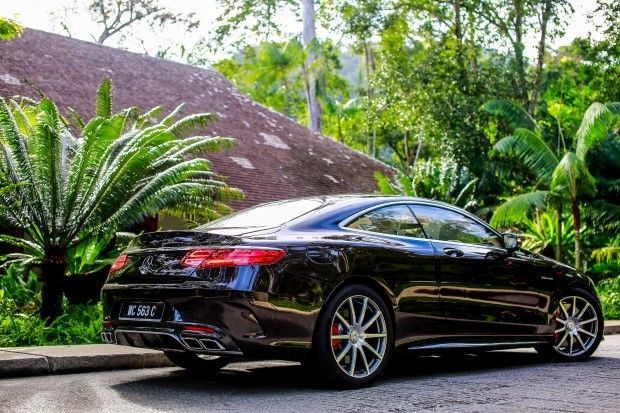 But Mercedes-Benz is very different, they push boundaries, they gave jobs to Ferdinand Porsche, they saved BMW and Audi from the ruins of World War 2 - they are at the forefront, they've always had.
Sitting in an S63 AMG Coupe rekindles the excesses experienced by Mercedes-Benz owners in the roaring 1900s – ahead of its time, impossibly well built, beautifully crafted, elegantly designed, meticulously shaped.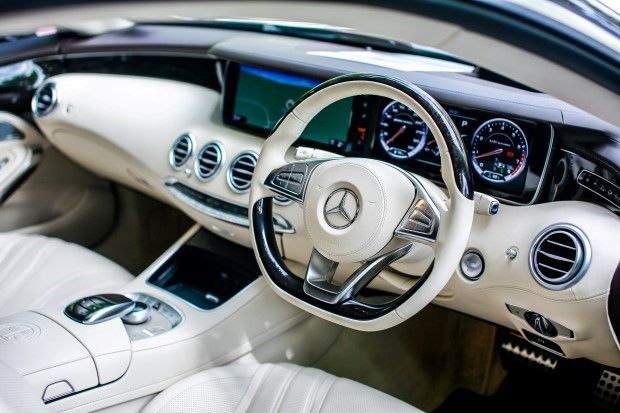 The S63 AMG Coupe, is in spirit and all essence, the highest representation what the three-pointed star is all about. It speaks to car connoisseurs in the same way Hublot speaks to watch connoisseurs – watches that are created, marketed and priced through the stratosphere to lay claim to a certain heritage. If we were to talk about heritage, when Mercedes-Benz was dominating motorsports, Enzo Ferrari was still an employee of Alfa Romeo.
Hence amidst the chrome dials, the plush quilted leather, electronics that 'sees' pedestrians, suspension that 'feels' the road cambers to automatically levels itself during cornering, headlights swathed with Swarovski crystals, the S63 AMG Coupe reminded me - and hopefully everyone else in Daimler - that this is who and what they are.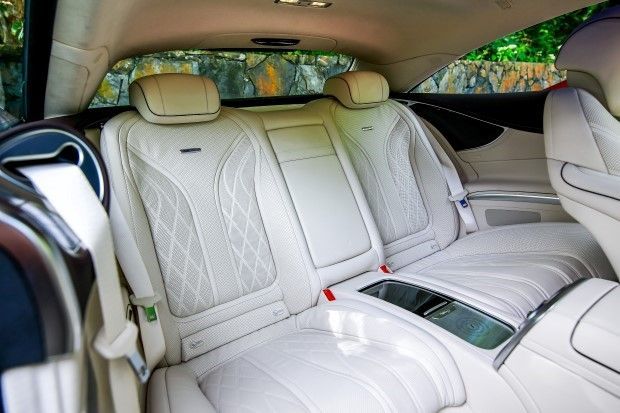 In fact the S63 AMG Coupe might not even need the AMG badging, because it is everything that a Mercedes-Benz should be - the pinnacle of what the automotive industry is capable of. Whether you need it or not, and makes people like us dream - to want to own one, somehow, one day.
These are what dream cars are made of. And to see the greatest brand return to form, as a motoring industry devotee, I'd like to toast myself a glass of brandy to celebrate now.
---
---
---
---
Comments