Michelin Is Now A Part Of Gran Turismo
Auto News With brands licensing their cars in various video games and racing simulators, it was only a matter of time before other related industries got into the action. Michelin has jumped aboard the Gran Turismo franchise as an "official tyre supplier" - that is to say that Michelin-branded tyres will be featured in the game during the World Tour live event at the PlayStation Theatre this weekend.
In addition to this, the Brand Central virtual museum section of the game will now include a Michelin portion, showcasing the French company's long and storied history with motorsports and tyre development. Tyres will be made available for racing in the game under the hard, medium, and soft compound options, and branding on track will heavily feature Michelin.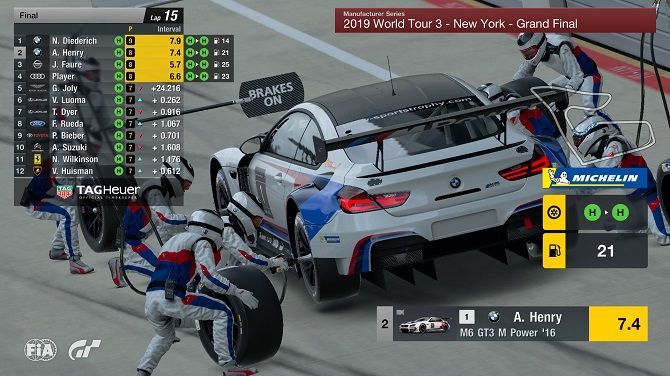 Through its many years of competition, Michelin has collected an immense amount of data. Even during events such as the 24 Hours of Le Mans, the company logs and records every single tyre that's put to pavement in order to better understand the wear characteristics and to develop a better, longer lasting, grippier tyre. Tyre manufacturing has the greatest trickle down effect from motorsports.
"This relationship is a perfect match, connecting the most successful virtual driving experience with the global leader for high-performance tires," said Scott Clark, executive vice president of the Americas region for Michelin Group, responsible for the Company's global automotive, motorsports and experiences business segments. "Michelin leads the industry in tire simulation," Clark said.
"Michelin develops and tunes virtual tires on virtual vehicles before the tires are even produced, with extremely accurate translation to real tires on real vehicles. Combining this technology with real motorsports data will enable Sony to bring more tire strategy into the game, and in the longer term, also helps more people understand the critical role that Michelin tires play in optimizing vehicle performance."
---
---
---
Comments