Mini EV X2 coming to Malaysia - only RM13,800?
Auto News We've had an interesting few days of news cycles here in Malaysia, first with the announcement that the six month Hire Purchase moratorium will in fact be charged interest by the banks and then of course with the much anticipated news of the conditional MCO meaning we mostly all go back to work today (for better or worse).
Amidst all this excitement social media was awash with the emergence of what appears to be an electric city car for sale in Malaysia from ONLY RM13,800 (that's a whooping RM5000 saving off its normal price of RM18,800 if the flyer below is to be believed). Kalau nak instalmen pun boleh, up to nine years. Kereta for pasar, anyone?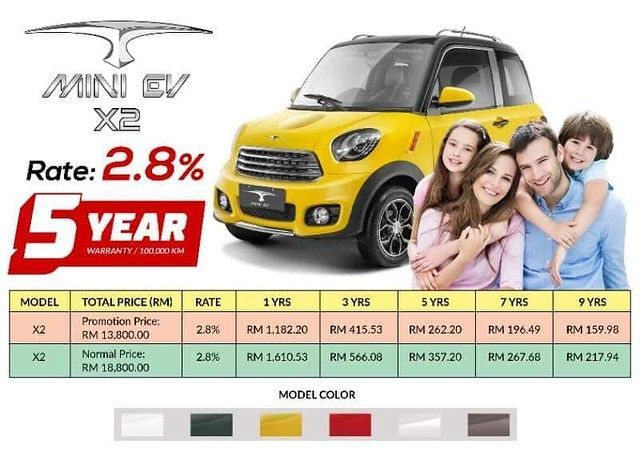 We've taken the liberty of putting down the key highlights of the Mini EV X2 in a table below.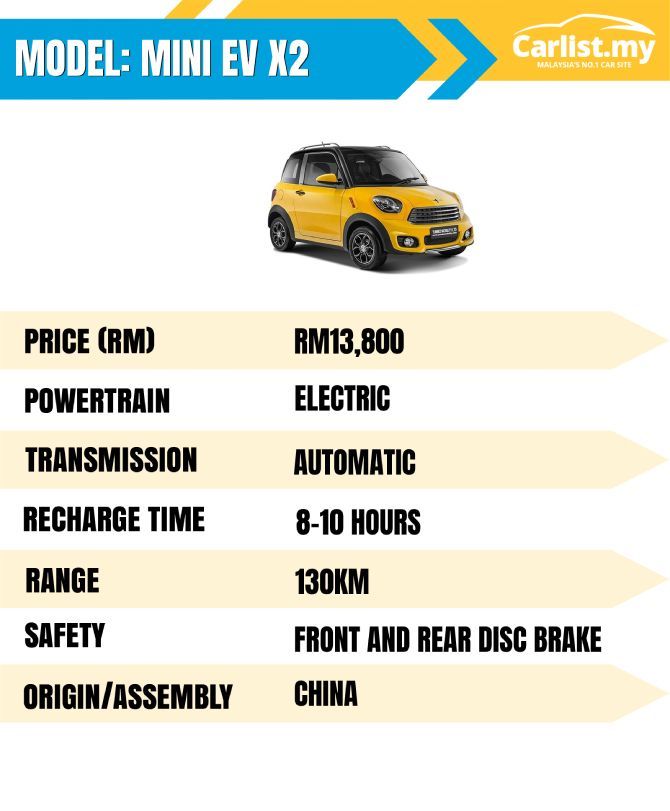 The Mini EV X2 hails from China, the land where quite literally these days impossible is nothing. Manufactured by a company called Zhejiang Today Sunshine New Energy Vehicle Industry, the company also apparently has a presence across Europe. Beyond that details are a little hard to come by.
We feel there is definitely a place for an electric city car in Malaysia especially in big urban sprawls like the Klang Valley. Anyone who travels a distance of between 10-20 kilometres one-way to work would benefit with the cost savings from using an electric car. Just ask owners of the Hyundai Ioniq Hybrid.
The Mini EV X2 takes about 8-10 hours to charge up fully but is only rated for 800 complete recharge cycles (that's a bit of a disappointment obviously and one potential buyers need to be aware of). Plug it in, go to sleep and you're ready to go the next day.
While it is no Porsche Taycan, it does hit a top speed of 50km/h, with the High Speed variant able to reach 80km/h.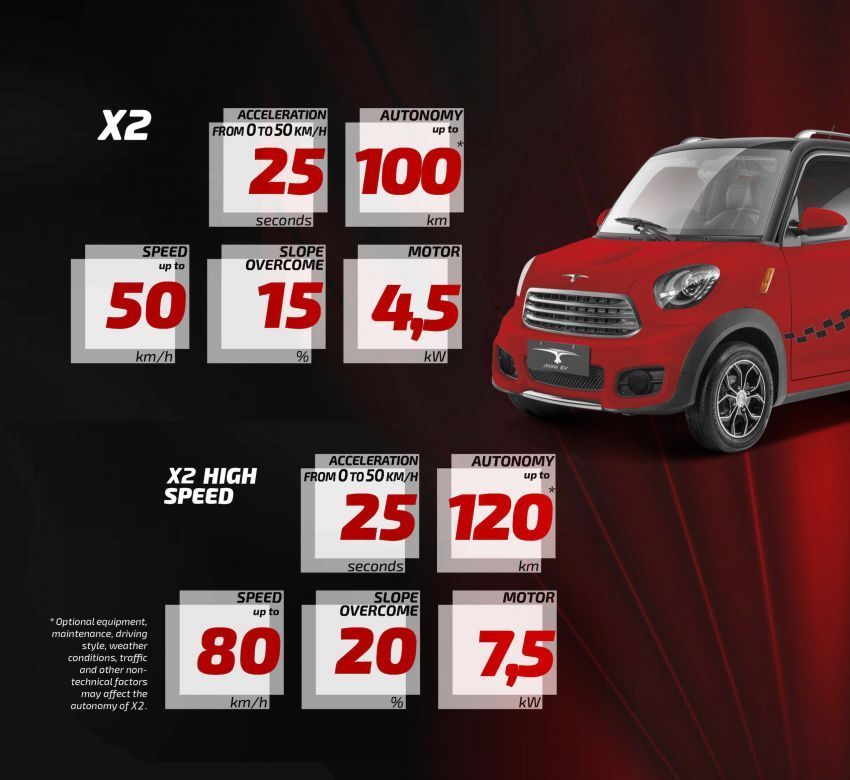 For the complete list of features, refer to the flyer below. Touch screen, rear video camera, electric mirrors, LED lights. It is an impressive list of goodies if we say so ourselves.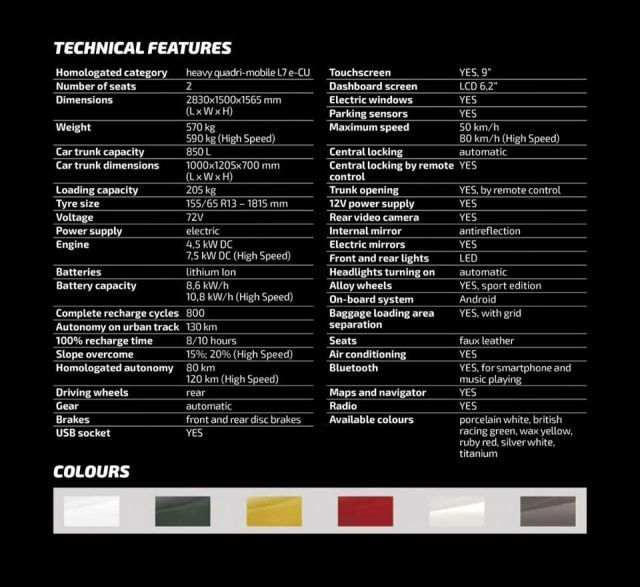 So when can we see the Mini EV X2 on our roads? Not just yet apparently because automotive sources have informed us that JPJ has not approved nor even received a Vehicle Type Approval (VTA) application for this vehicle to legally be on our roads.
Would you buy one? We're intrigued to say the least.
You can browse miniev.online for more information.
---
---
---
---
Comments