MITI Mulling A National Automotive Council
Auto News While officiating a joint press event between MITI and the Malaysian Automotive Robotics and IOT Institute (MARii), Deputy Secretary YBhg. Dato' Sri Norazman Ayob announced that it's mulling the setup of a National Automotive Council to better facilitate discussions between government ministries and members of the automotive industry and public sector.
Norazman said, "This council will be having a series of meeting regularly - we hope that it can be held at least twice a year, if not every quarterly - to get feedback and suggestions from the members of the industry, as well as the government,"
He added, "This will also be a platform for the industries to raise their concerns and issues that they may face. Not only issues that are under the purview of MITI, but more importantly, issues that may concern other ministries."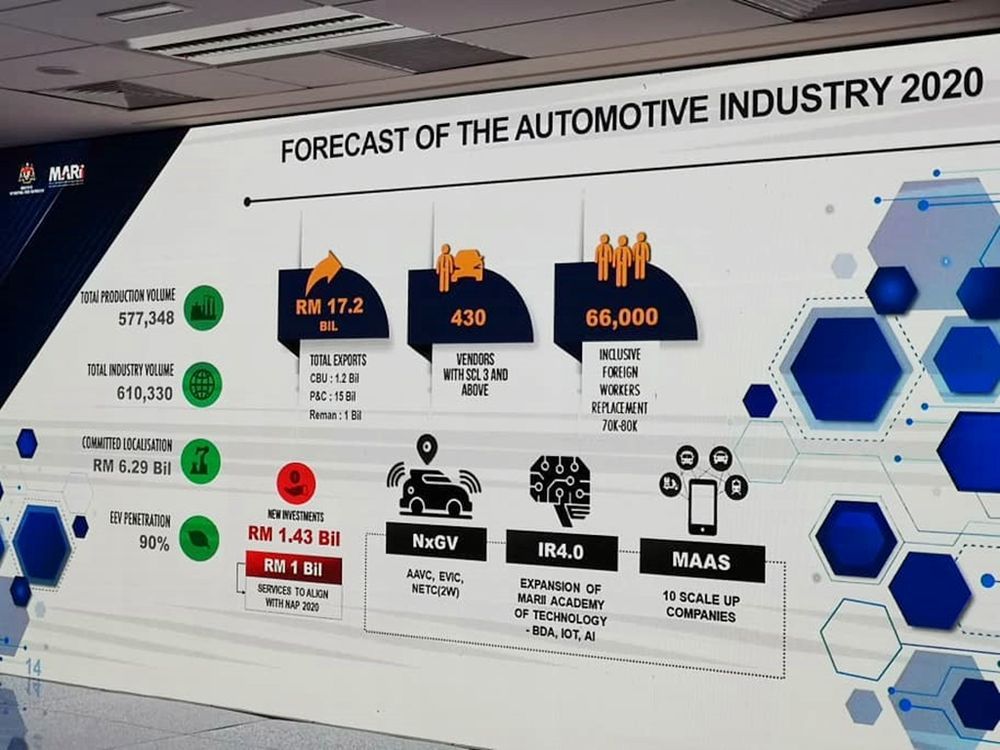 Since last year, MITI has been organising the MITI Consultative Dialogue which encourages industry associations (including from the automotive sector) to discuss challenges faced within their respective industries.
Norazman further stated with the establishment of the Council, automotive companies would not have to wait for the annual dialogue and instead use the Council to facilitate faster discussion and/or reporting regarding matters related to the industry.
This isn't the first time the idea of a National Automotive Council has been mooted. A "Malaysian Automotive Council" was first mooted in 2015 by the then Minister Datuk Seri Mustapa Mohamad to "provide a platform for policymakers to interact, so can have an improvement for the industry and a clear direction".
However, little materialised afterwards. Though noble in its intentions, it remains to be seen if the new Council will facilitate faster discussions and improve collaboration between the Government, its ministries, and automotive industry players.
---
---
---
Comments