Mk8 GTI Spotted At VW Facility in Pahang, Wait For It Or Get These Instead?
Insights The Mk8 Volkswagen Golf GTI has been spotted testing around Volkswagen's assembly facility in Pekan, Pahang so is this a good indication that the newest Golf GTI could be a CKD car?
---
Traditionally all VW Golf's in Malaysia have been fully imported cars so you can see why this bit of sighting is quite the juiciest of news. Volkswagen already assembles the Vento, Passat, Tiguan, Tiguan Allspace and Arteon there so perhaps it was just a matter of time before the VW Golf joins the locally made crew.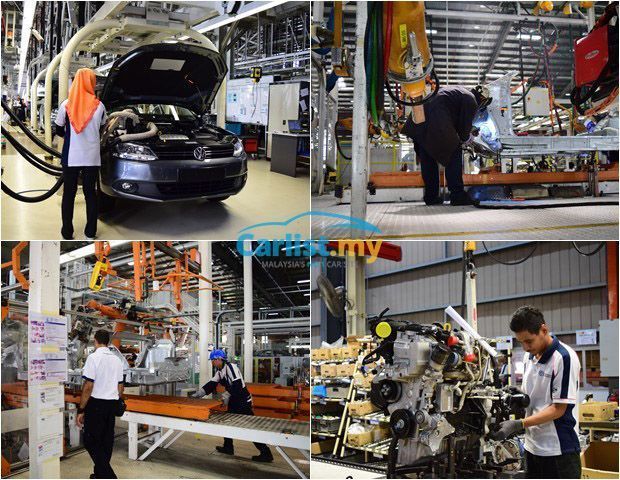 It's only logical that one of the most attractive parts of the GTI is its affordability so by CKD'ing the car, it should surely be one of the most competitively priced hot hatches in Malaysia, right?
Previously, when the Golf GTI completely dominated the front-wheel-drive hot hatch market in Malaysia due to not having much competition, it never really had to be so competitively priced, but the resurgent rise of other hot hatches from other manufacturers have probably forced Volkswagen to make it as affordable as possible hence the local assembly.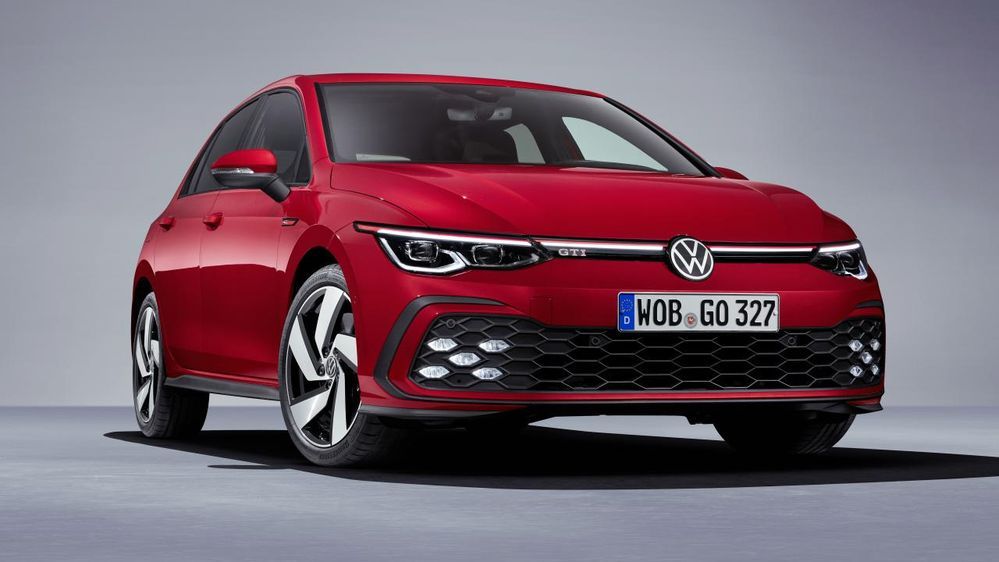 When the Golf GTI is introduced, it should come with a 2.0-litre turbocharged and direct-injected four-cylinder engine that will pump out 245 PS, 15 PS more than the current Mk7.5 GTI. Power is sent to a 7-speed dual-clutch 'DSG' gearbox, as before. It should also come with the much talked about electronically controlled front-axle locking differential as standard. The electronic differential offers the GTI precise steering and immense grip in the bends. You can read more about the eighth generation Mk8 Golf GTI here.
But what if you don't want a Golf, let alone an Mk8?
Well, fortunately, we have other options available in Malaysia right now that could probably give you the same amount of practicality and adrenaline rush.
Mercedes Benz A250
If you're aiming for a new car, the Mercedes Benz A250 would be your best bet. One of the best things about the third generation A250 is that Mercedes was very keen to point out how the ride comfort has been improved in the all-new A-Class, addressing one of the biggest complaints of its hatchback - and they managed to do it.
The interior has been improved too and out went the awkwardly-placed infotainment display, now replaced with suave-looking dual 10.25-inch displays. Infotainment system aside, the all-new generation A-Class raises the bar when it comes to the premium appeal for hatchbacks. Mercedes-Benz has utilized a generous amount of premium-looking (and feeling) materials throughout the interior, from the plush leather seats to the metal air vents - just about everything in the A-Class looks and feels the part.
But if power is your thing, it has that too, with 224 hp and 350 Nm on tap. Acceleration is brisk and strong from the turbocharged 2.0-litre engine. Power is sent to the front wheels via a seven-speed dual-clutch transmission. For the most part, gear shifts are quick and seamless. What about handling you might ask, well, it has that box ticked as well. Adding to the hot hatch experience is the sharp steering and rigid body of the A250. Turn in is sharp and precise, further adding to the sporting credentials of the A250. The rigid body also helps, even when pushed hard through twisty roads. Paired with the lowered sports suspension, the A250 does make for a rather capable and fun machine.
Renault Megane RS
Ahhh, the front-wheel-drive Nurburgring champ, (not really cause that car was modified to hell but still...) the choice for those who want the 'raciest' hot hatch of them all. Powered by a 1.8-litre four-cylinder turbocharged petrol engine which produces 280 PS and 390 Nm of maximum torque (5 PS and 30 Nm more than the outgoing 2.0-litre engine), the all-new Megane RS comes with a choice of either a six-speed manual gearbox, or a 6-speed Efficient Dual Clutch (EDC) automatic transmission.
The addition of the EDC and two extra doors at the rear does make it more practical than ever before but the interior with its simple and functional feel and layout does make it feel a lot less premium than the others. Then again, this is more of a hot hatch that tips towards fun weekends rather than a family car so a different approach to a hot hatch.
It's 4Control four-wheel steering system which comes as standard, as well as Torsen limited-slip differential (LSD) does give it a bit of a party trick compared to the rest.
Volvo V40 T5
If you want to be completely different and discreet there's always the Volvo V40 T5. Unfortunately Volvo doesn't sell it as a brand new car but there are some three year old good examples of it in the used car market.
With 245hp and and 350Nm from a 2.0-litre turbocharged engine, its performance does put it in hot hatch territory - and by the way, it can do the century sprint in 6.3secs. The chassis is well balanced too and can give you the same sort of excitement, perhaps a bit more tempered compared to the other two above but still bucket loads of fun nonetheless.
The only problem with the V40 T5 is its practicality. It has the smallest boot out of the abovementioned cars and rear headroom was traded in for a sleek rear roof line. It'll be okay for kids, but expect older people to complain about it.
There's also a Polestar Performance Edition V40, but good luck trying to find one as it was only on a limited run in Malaysia.
---
---
---
---
Comments