Modified Perodua Kelisa Splits To Two In Fatal Crash
Auto News Two friends travelling together were killed earlier today when their modified Perodua Kelisa split into two following a collision with a Perodua Myvi near Bukit Putus in Negeri Sembilan.
According to Bernama, four occupants in the Perodua Myvi sustained injuries, while occupants of the Kelisa died on the spot.
The report added that preliminary investigations by the police showed that the driver of the Kelisa lost control of the vehicle causing it to swerve into the opposite lane before crashing into the Myvi.
The impact split the front-half of the Kelisa, flipping the rest of the car over the traffic barrier.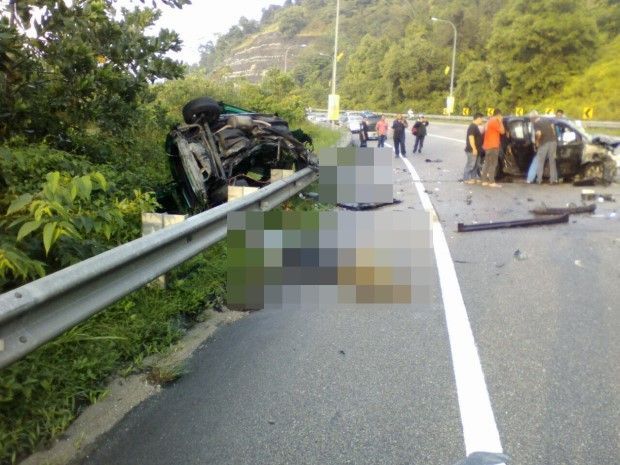 Pictures circulating in social media and news portals tell us that the green Kelisa is not a standard car, and has had its front-end swapped with a Japanese market-only Gino variant of the Daihatsu Mira, the car from which the Perodua Kelisa was based on.

As the two models are essentially the same car underneath, swapping parts with a Mira Gino is a common modification among Perodua Kelisa enthusiasts.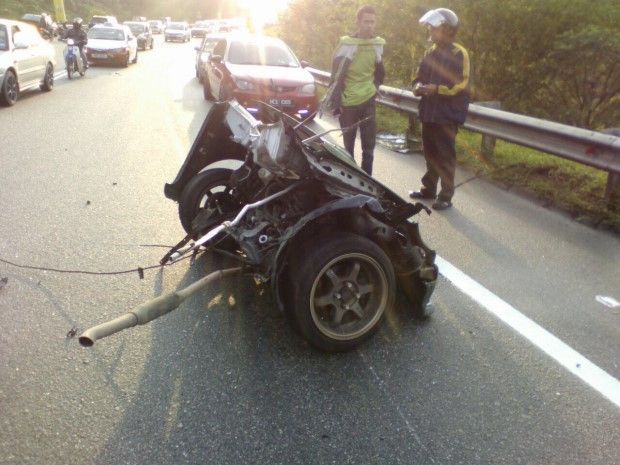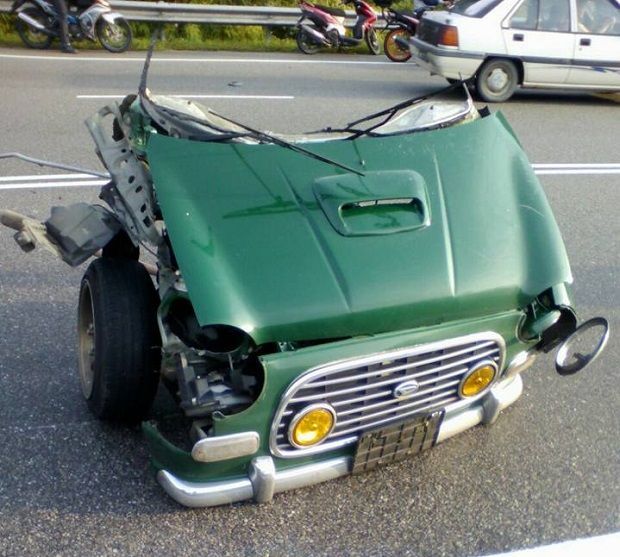 The manner in which the car splits suggests that something is clearly not right with the car, but without looking into further details, it's premature to conclude that the car has been through an illegal cut-joint modification, but it's a possible cause.
---
---
---
Comments