Mysterious Mid-Engined Honda Sports Car Patent Images Revealed
Auto News Make no mistake, Honda is jumping back into the realm of high performance cars. In this year alone, they have unveiled three very exciting cars beginning with the much awaited next-generation NSX. This was swiftly followed by the turbocharged kei roadster S660 and most recently, an all-new Civic Type R.
It appears there just might be another performance model to join the ranks if these patent images are of any indication. Revealed by Dutch website, De Telegraaf Autovisie which reported that the patent was registered on 27 May 2015 and were recently released by the US Patent Office.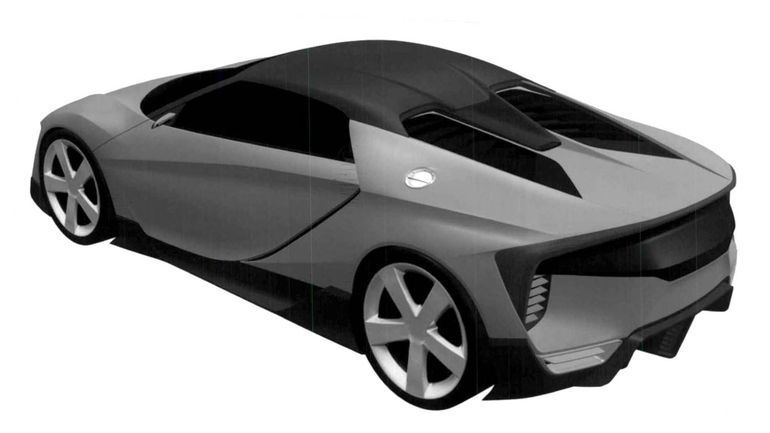 These patent drawings done by Honda's American studio appear to be a mid-engined Honda which is smaller than the all-new NSX but combines design cues from said hybrid supercar and the S660 with a few elements from the Honda FCEV Concept as well.
Between the NSX and S660, there is certainly room for a model sized as such to slot in. Where the NSX is the heavyweight to take on cars like the Porsche 911 and Audi R8, a model below it could certainly compete against the Porsche Cayman and Audi TT. Where the NSX's powertrain is comprised of a 3.5-litre twin-turbo V6 with three electric motors, this curious yet unknown model might adopt the Civic Type R's 310PS, 2.0-litre turbo VTEC engine.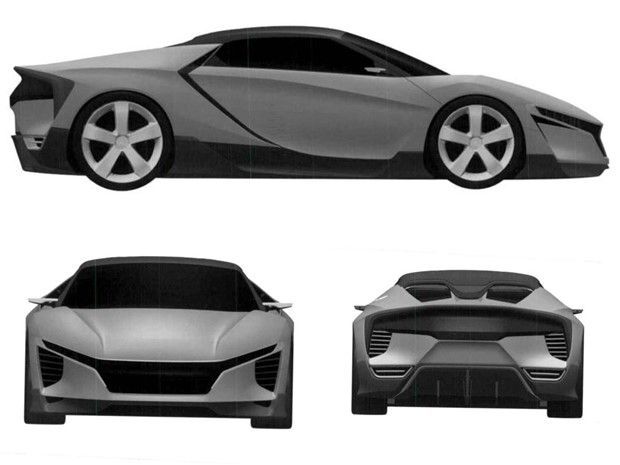 Rumours are also circulating that this might be the spiritual successor to Honda's other, larger roadster, the S2000 which has a different layout (front engine, rear-wheel drive) to what this patent divulges. In any case, should Honda proceed on the design, it will appear as a concept long before any plans for production are put into place.
What this mysterious Honda might be, if it looks like that, we say, bring it on!
---
---
---
---
Comments