New BMW Six-Cylinder Petrol to Power M140i and M240i Variants
Auto News Not content with having just announced its most powerful six-cylinder diesel engine ever, BMW has accordingly upped its ante at the petrol side as well, with an uprated 3.0-litre straight-six mill set to power the new M140i and M240i M Performance variants.
Set to replace the M135i and M235i respectively, the new M140i and M240i is good for outputs of 340hp and 500Nm, putting it on the same performance pedestal as the previous-generation 1 Series M Coupe (340hp/450Nm). The new engine's peak torque is fed over an impressively wide spread from 1,500 to 4,500rpm.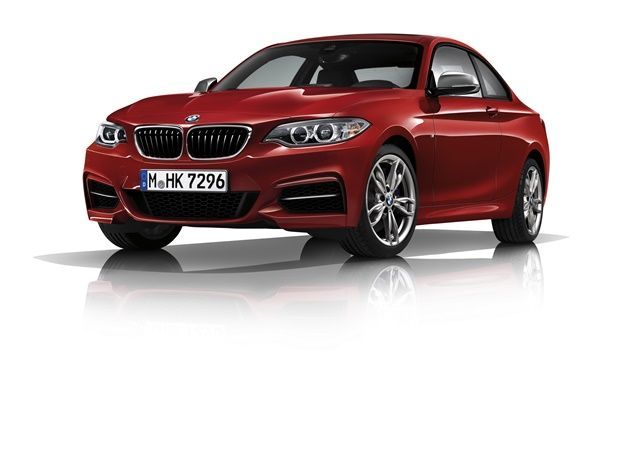 Developed from BMW's modular B-series engine family, the new engine is built on all-aluminium construction. Boosting its output is a single twin-scroll turbocharger integrated into the engine's cast-steel exhaust manifold. The turbocharger additionally features an electrically-controlled wastegate to help minimize emissions.
All variants of the M140i and M240i come standard with a 6-speed manual transmission, but can be optioned with ZF's excellent 8HP 8-speed automatic transmission. Additionally, customers can choose between having drive power sent purely astern or to all fours via BMW's xDrive system.
Each of the M140i and M240i come with a choice of two bodystyles. The M140i hatchback is available in three- and five-door configurations, whilst the M240i can be had as a Coupe or Convertible.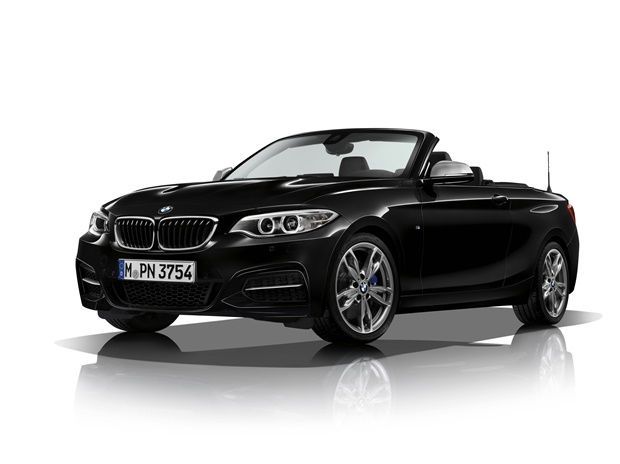 The M140i 3-door and 5-door as well as the M240i Coupe post identical performance figures depending on driveline configurations. Broadly speaking, the 8-speed automatic versions with rear-wheel drive give the fuel consumption and emission, whilst the xDrive models accelerate fastest from 0 to 100km/h. Convertible models impose a slight penalty as indicated in brackets.
6-speed manual, RWD
0-100km/h: 4.8 seconds (4.9 seconds)
Fuel Consumption: 7.8 litres/100km (8.3 litres/100km)
Carbon dioxide: 179 g/km (189 g/km)
8-speed auto, RWD
0-100km/h: 4.6 seconds (4.7 seconds)
Fuel Consumption: 7.1 litres/100km (7.4 litres/100km)
Carbon dioxide: 163 g/km (169 g/km)
xDrive AWD (Transmission not stated)
0-100km/h: 4.4 seconds (4.6 seconds)
Fuel Consumption: 7.4 litres/100km (7.8 litres/100km)
Carbon dioxide: 169 g/km (179 g/km)
Joining the new 3.0-litre six in the updated 1 Series and 2 Series model families is the new 2.0-litre B48 four-cylinder engine to replace the existing 1.6-litre Prince and 2.0-litre N20 engines to power the bread-and-butter variants of these models. New variants that join the fray include the 120i and 125i in 3-door and 5-door configurations along with the 220i, 225i, and 230i in Coupe and Convertible guises.
Besides coming in the 184hp (20i) and 252hp (30i) configurations as currently seen in the updated F30 3 Series, the 2.0-litre power unit now gets an additional 224hp state of tune to power the 125i and 225i variants. We noticed this power gap in the engine line-up when reviewing the 330i earlier this year. Perhaps this is pre-cursor to a new F30 325i variant in the future?
---
---
---
---
Comments