New Mazda SkyActiv Diesels Enter Malaysia – Mazda 6 and CX-5
Auto News The much-anticipated diesel offensive by Mazda in Malaysia starts today, with the simultaneous introduction of diesel-powered variants for two models – namely the Mazda6 and CX-5.
Powered by Mazda's latest-generation 2.2-litre SkyActiv-D four-cylinder turbodiesel, both the Mazda6 and CX-5 have access to 175PS @ 4,500rpm and 420Nm @ 2,000rpm. In our market, the CX-5 Diesel has no natural rivals, although the Mazda6 does have to contend against superior firepower from the Peugeot 508 GT, which packs 206PS and 450Nm in its armory.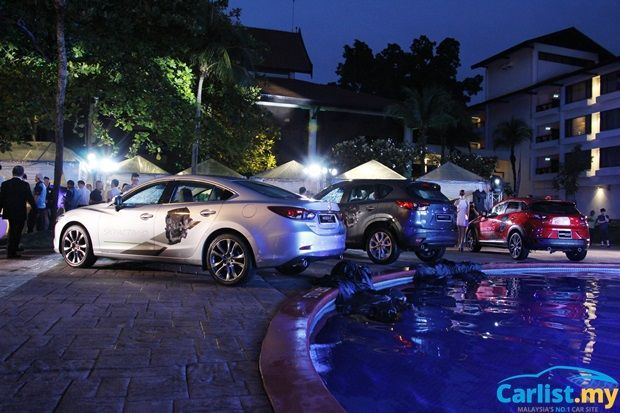 Designed from ground up by Mazda, the 2.2-litre SkyActiv-D engine is notable for its 14.0 compression ratio, a design trait that helps reduce nitrogen oxide emissions as well as lower physical stress on the engine's components. Mazda's engine is in fact able to comply to Euro 6 emission standards without the need for costly NOx after treatment systems.
A smaller 1.5-litre variant of this engine is also available, powering the Mazda2 and CX-3. Both these models are in Malaysia as well, but yet to officially go on sale; the vehicles are still undergoing internal performance evaluation by Mazda personnel.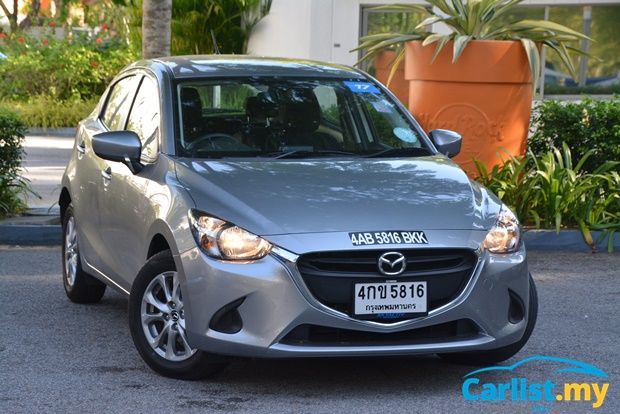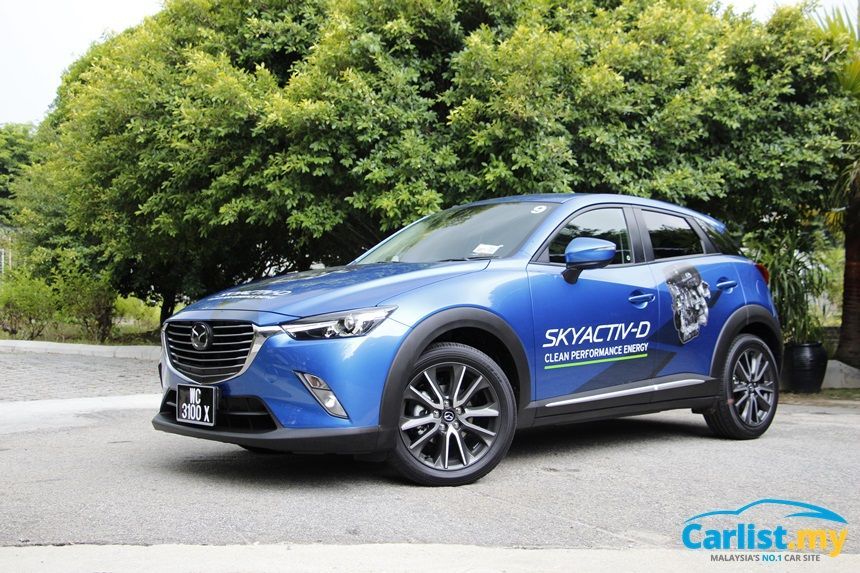 Just as their petrol equivalents, both the Mazda6 and CX-5 Diesel send power to the front wheels via Mazda's in-house 6-speed SkyActiv-Drive automatic transmission. There are no plans at this stage to introduce an all-wheel drive version of the CX-5 Diesel.
Equipment-wise, the diesel models share identical trim levels with their range-topping petrol-powered counterparts. The CX-5 is locally-assembled in Kulim, whilst the Mazda6 comes fully imported from Japan.
Both the Mazda6 and CX-5 2.2 SkyActiv-D come loaded with Mazda's iActivSense autonomous and active safety features that include lane departure warning (Mazda6 only), rear cross-traffic alert, autonomous emergency braking, and blind spot monitoring.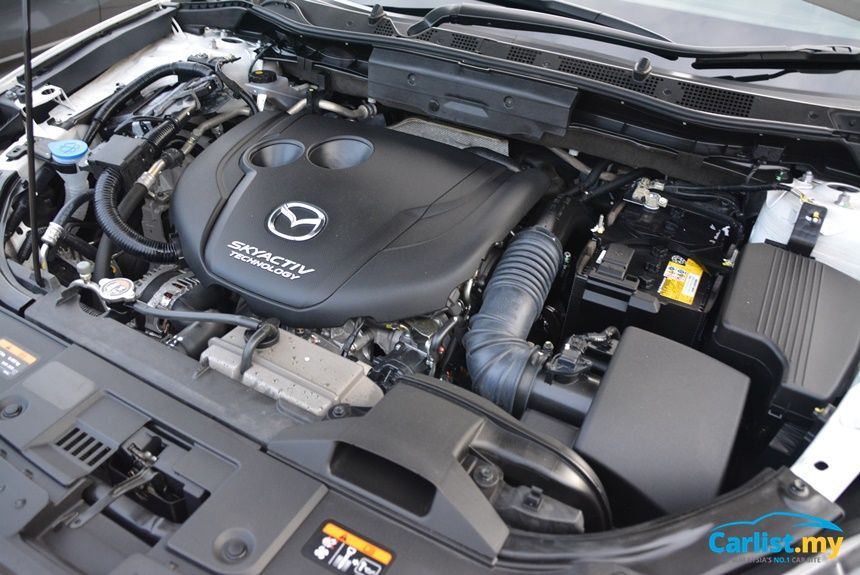 OTR pricing without insurance for the diesel-powered Mazda models are as follows (price difference against highest grade petrol variant shown in parenthesis):
Mazda6 2.2 SkyActiv-D Sedan: RM203,792.30 (RM7,589 more than 2.5 Sedan petrol)
Mazda CX-5 2.2 SkyActiv-D FWD: RM161,929.10 (RM6,762 more that 2.5 FWD petrol)
Click this link for our first impressions review of the CX-5 Diesel which we recently drove in Thailand. We will be following up with reviews of other members of the Mazda diesel family in due course. Stay tuned.
---
---
---
---
Comments