New Nissan Leaf Nismo RC Now With 326 PS, Century Dash In 3.4 Seconds
Auto News Back in 2011, Nissan and Nismo developed an experimental all-electric racing machine based on the Nissan Leaf. The carbon-fibre tub with front and rear covers bearing design elements of the Nissan Leaf was never entered into any actual motorsports activities.
Thanks to the company's debut participation in Formula E all-electric racing series, Nissan and Nismo wasted no time in developing the second generation Nissan Leaf Nismo RC. Executive Vice President and global head of marketing, sales, and EV, Mr Daniele Schillaci said the Nissan Leaf Nismo RC "is our most thrilling expression yet of the philosophy of Nissan Intelligent Mobility".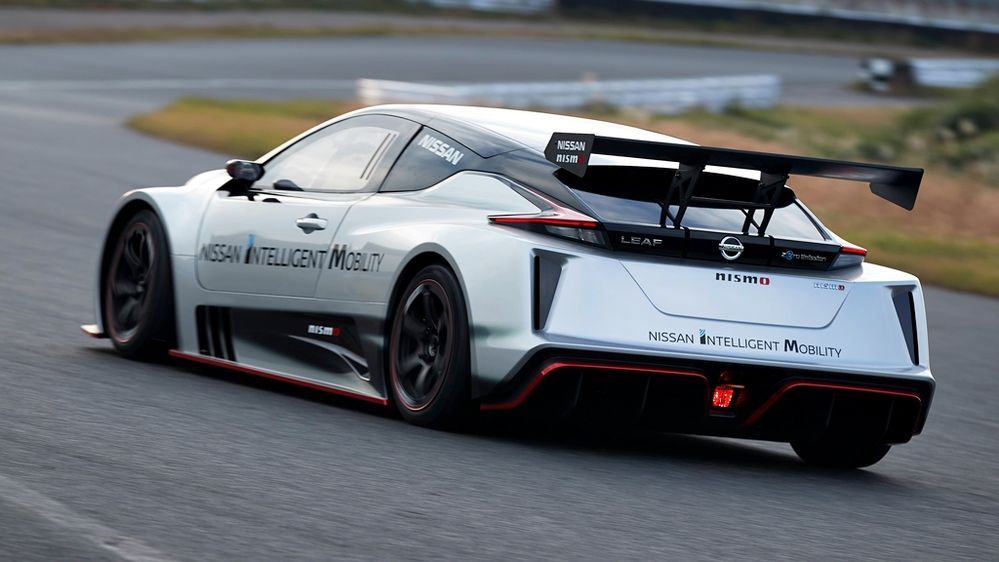 Powering the all-new Nissan Leaf Nismo RC are two electric motors (EM57) from the second-generation Nissan Leaf. Together, the system output is 326 PS (240 kW) and 640 Nm of torque.
Although the main structural tub of the Leaf Nismo RC is made from lightweight carbon fibre, the purpose-built demonstration racer with the additional powertrain at the front end tips the scales at 1,220 kilograms, 300 kilograms more than its single powertrain predecessor.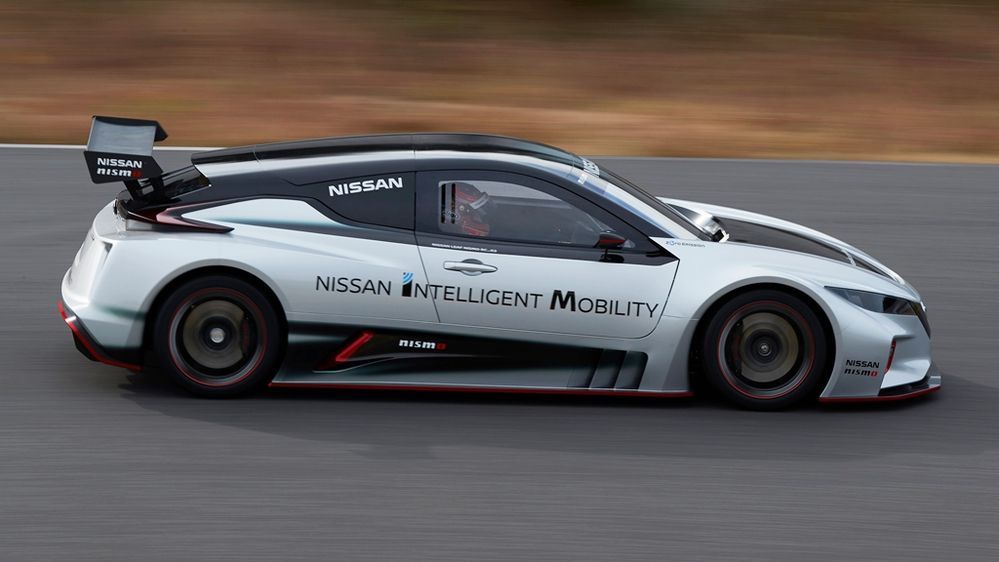 The resultant power-to-weight delivers a very impressive sprint from rest to 100 km/h of just 3.4 seconds, slashing the time set by the previous-generation racer by half. Top speed also increased to 220 km/h from 150 km/h.
Other drivetrain components including the high-capacity lithium-ion battery and inverters are sourced from the new Nissan Leaf road car. They are also positioned optimally within the centre of the vehicle for the highest cornering speeds.
18-inch Michelin Pilot Sport Cup 2 tyres wrapped over Nismo-Rays forged alloy wheels transfer all the energy to the tarmac.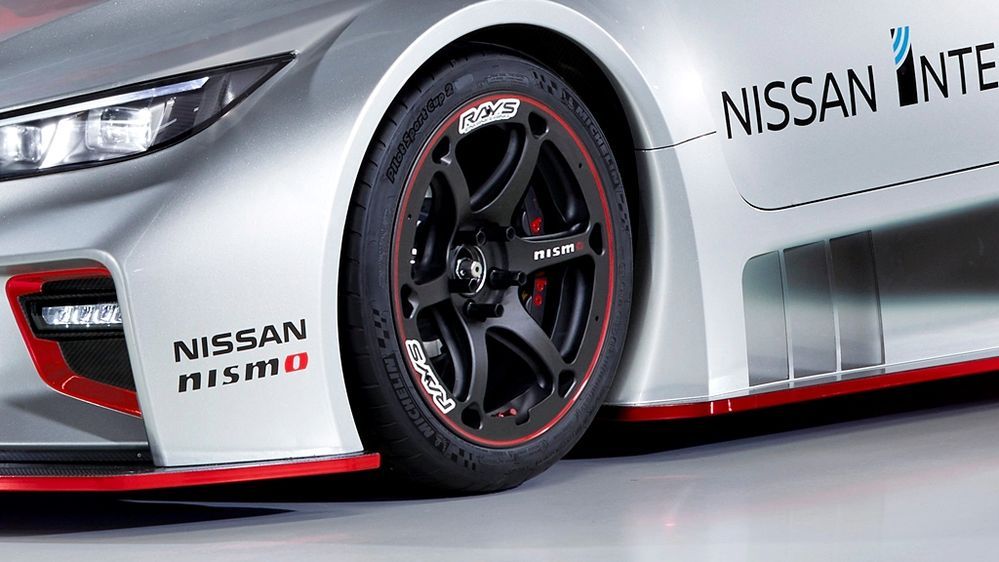 The car's three-piece bodywork includes removable front and rear sections, fixed windows, LED head lights and tail lights, and an adjustable rear wing for ideal downforce on the tarmac. The new racer is slightly longer than its predecessor, with an overall length of 4,546 millimetres and a wheelbase that measures 2,750 millimetres.
Nissan is planning to build six of these experimental race machines to be deployed around the world as well as at Formula E race venues so that fans can experience the power and excitement first hand.
Nissan also took the opportunity to showcase their new Nismo Formula E racer as well as the Leaf Nismo RC at their fan-appreciating, motorsport-themed Nismo festival over the weekend.
---
---
---
---
Comments