New Toyota Harrier To Debut in June
Auto News While everyone in Malaysia is still painfully waiting for the RAV4 to arrive, Toyota Japan has just unveiled the latest iteration of their popular SUV, the Toyota Harrier.
If you've been living under a rock for quite some time and do not know what the Toyota Harrier is, let us give you a brief introduction. The Toyota Harrier is like formal wear. It's dressed to impress and ready to do business. Compared to the hip and edgy design of the RAV4, which is all about showmanship and youthfulness, the Toyota Harrier is a bit more toned down - classier we suppose. Said to have a launch date of somewhere in June, the new Toyota Harrier is without a doubt a professional-looking machine.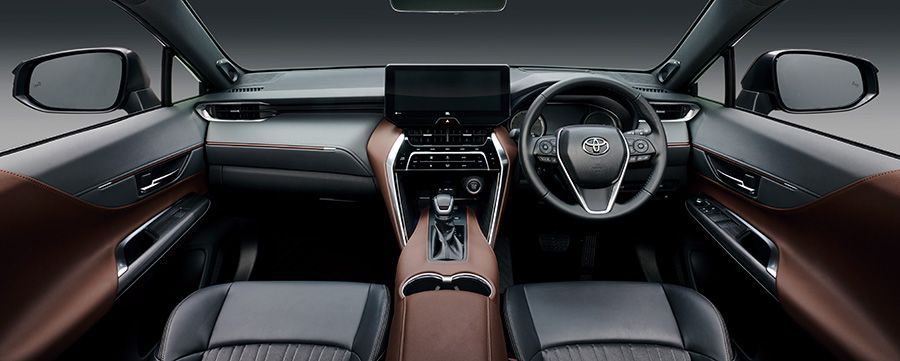 The interior employs tactile synthetic leather to create the image of a natural-looking silhouette wrapped in thick leather, with bentwood-inspired wood tones and piping throughout, presenting a casual air of quality - very business like. A panoramic roof, used for the first time by Toyota, is equipped with electric shades and electro-chromatic windows. Dimming the windows fosters a feeling of quality as soft light penetrates the cabin.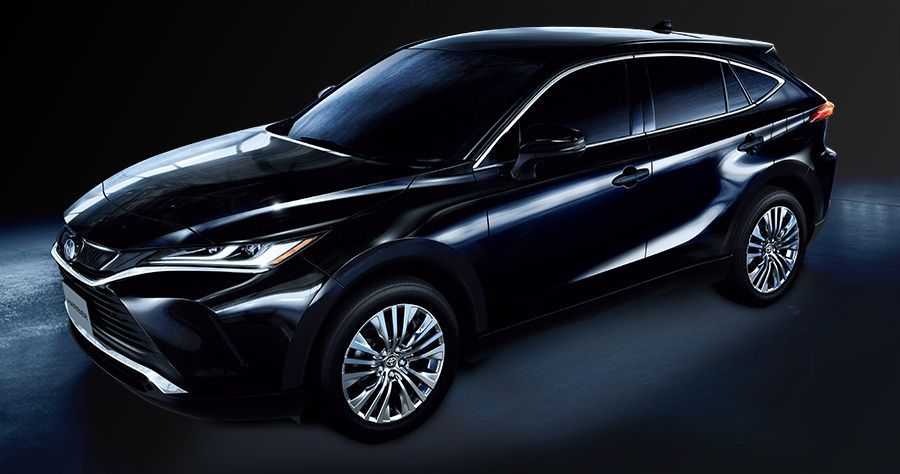 The new Harrier has a front view that emphasizes its sharp and unashammed fearless styling flowing from the front upper grill through to the headlamps. The signature lamps emphasize the individuality and technical advancement of the new Harrier, enabling it to be easily distinguished from a distance.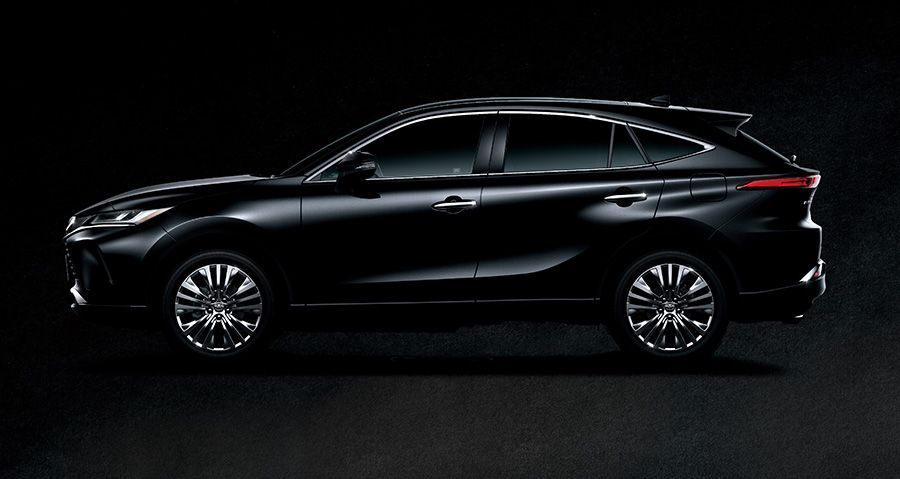 Despite Toyota's love of building simple structures, the side view of the SUV offers a dynamically changing body cross section that creates a rich expressiveness, very Lexus like we feel. The combination of a narrowed coupe cabin with sports car-like wheel housings extending from both sides of the body gives a generous ruggedness to the rear view. The light from a thin, sharp line of tail lamps and stop lamps also manages to provide it with an overwhelming sense of presence-something that most manufacturers are going for with taillight design these days.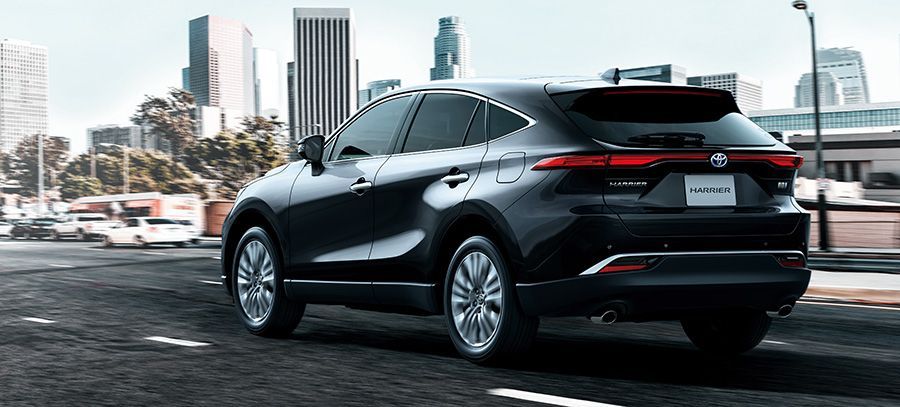 The drive in this new Harrier should be good too as it uses the TNGA (GA-K) platform for its basic structure. This platform has a highly rigid body with a low center of gravity in pursuit of both ride comfort and vehicle driving performance with a focus on driver sensitivity. If it can be set up anything like the new Camry which also rides on this platform, then the SUV can surely balance sportiness and comfort effortlessly.
Speaking of ride, the suspension system benefits from MacPherson struts at the front and a double wishbone setup at the rear. The front and rear suspension geometry has also been optimized to produce a well-balanced rigid body. Through thorough tuning and testing, Toyota has pursued a ride that is both solid and graceful.
To improve steering convergence in the new Harrier, from the first moment driving off and then on the highways, shock absorbers that ensure smooth pedal stroke even in very low speed. This enables the driver to feel the tires gripping the road Toyota says. Active Cornering Assist (ACA) is employed for braking control to prevent understeering at corners. Coupled with an electric power steering system that responds quickly to steering wheel movement and provides light steering, this creates a feeling of comfort in the vehicle's responsiveness.
The TNGA platform brings with it the latest all-new Dynamic Force N/A 2.0-litre engine and Direct Shift-CVT. There is also the option for it to be equipped with Toyota's Hybrid System (THS II), but the current Harrier in Malaysia does not have this spec vehicle so we will have to wait and see if the new one will have a Hybrid option. According to Toyota, the 2.0-litre N/A engine will have an output of 171ps and 207Nm of torque. The hybrid on the other hand will have 266hp when combined with the hybrid system.
Safety wise, the new Harrier will continue the current Harriers safety aspects with things such as pre collision warning systems, parking support brakes, vehicle traction control, adaptive high beam system, hill start assist and seven airbags. This may all change when it comes to Malaysia, but we suspect no short changes here.
---
---
---
---
Comments