Nissan's Z Proto Is More Of What The GR Supra Should've Been
Auto News Z is Nissan's most famous letter, having been with the Japanese automaker since the late 1960s, though 370Z, its latest descendent, has found itself outstaying its welcome as we approach a 12th year in production. The Z Proto looks like a worthy successor, so why don't we seem to care?
---
Even in the dumpster fire that is 2020, the automotive industry has given us some reasons to rejoice in our love for cars. However, when finally Nissan started teasing their newest Z car, the majority of us met it with token appreciation. The hype just wasn't as infectious as, say, that which preceded the A90 Supra's unveil.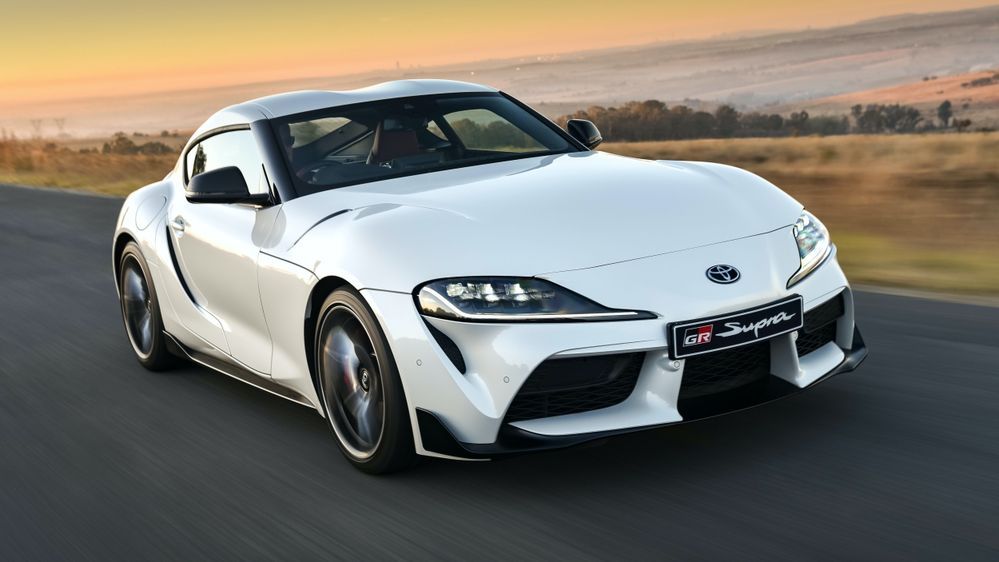 Only when we examine the two cars more closely do we start to appreciate how much more earnest Nissan's intentions are. This is the company that has not stopped giving us slow selling fan favourite Z cars and GT-Rs regardless of their troubles in more mass markets segments. Yet the Zupra was able to hijack the same excitement for their new Austrian-made entrant seemingly without effort.
The 370Z might have been competitive earlier in its life, at a time where we were happy to interpret its rougher edges as character quirks and loveable idiosyncrasies. Not anymore. Nissan knows it needs a proper successor, and in their attempt to regain the favour of performance coupe lovers everywhere, have pretty much given us exactly the car we were screaming out for in the Z Proto. It might not be a production model quite yet, but it's stupidly close.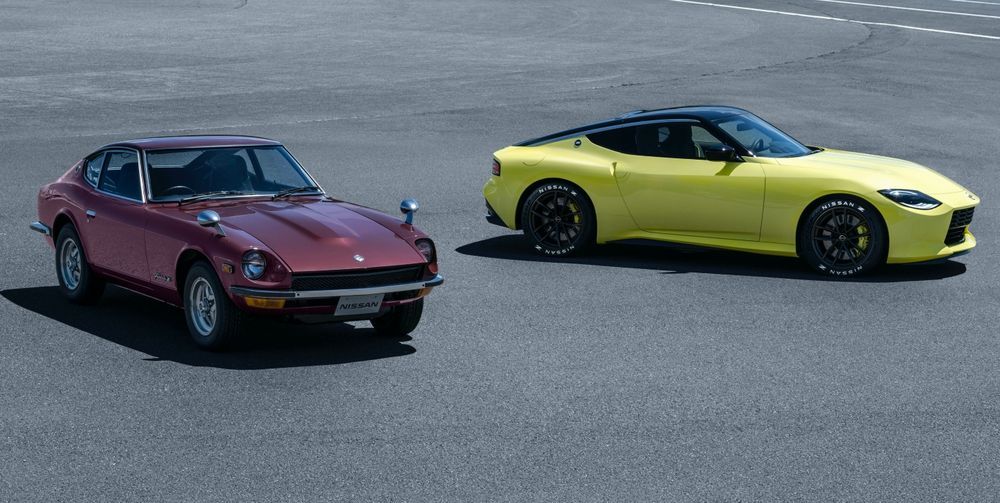 Modern vs Retro
The Z Proto and GR Supra both have a relatively short wheelbase, short front/rear overhangs, long flat bonnet, and a roofline that starts to slope immediately after the windscreen ends. We'd love to put these two cars side by side and admire the unintentional resemblance, but the Nissan clearly has a more established record to this exterior formula.
The GR Supra's shape is, ironically, reminiscent of the first Nissan Z car, the 240Z (S30), a car that spurred Toyota to create a competitor model in the first place. So when the Z Proto's design was done with some clear retro nods to that original Z, the two modern-day cars can't help but look somewhat similar.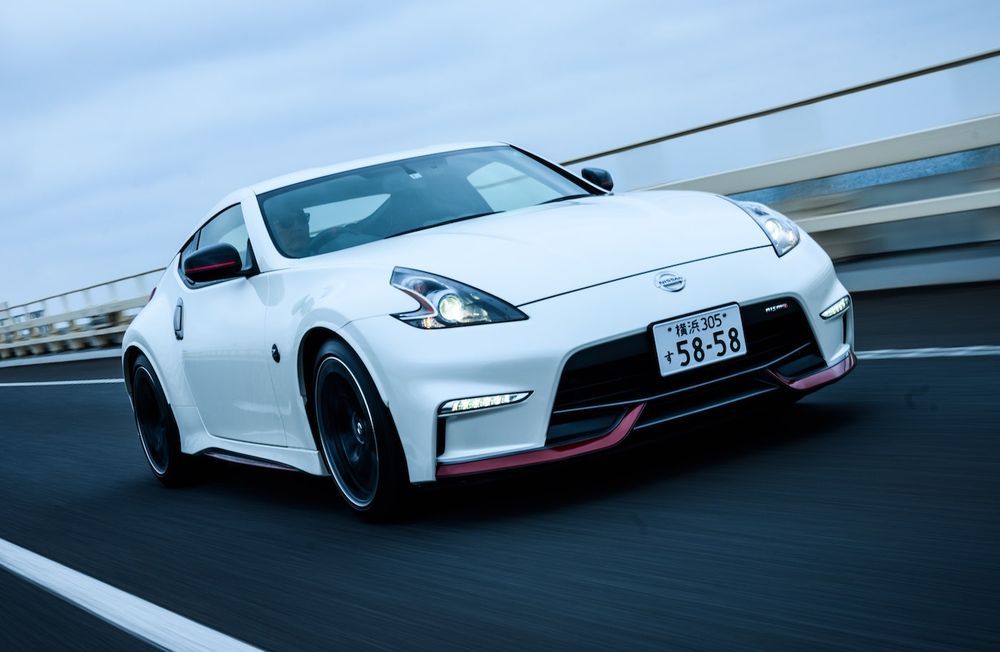 Speaking of similarities, we are very aware that the A90 Supra has incredibly little shared mechanical basis with its direct predecessor, the famous A80. In the Nissan's case, though, it's hard to say whether the Z Proto's underpinnings are mostly new or just the 370Z given a fancy new body.
It certainly would make financial sense to carry over their FM platform given how much potential it exhibited in the past, and it would save Nissan plenty of development work even if they could spare the expenses. Time and again, Toyota cited the hardships of design and building a new architecture from scratch as the prime motivator behind the GR Supra's BMW genetics.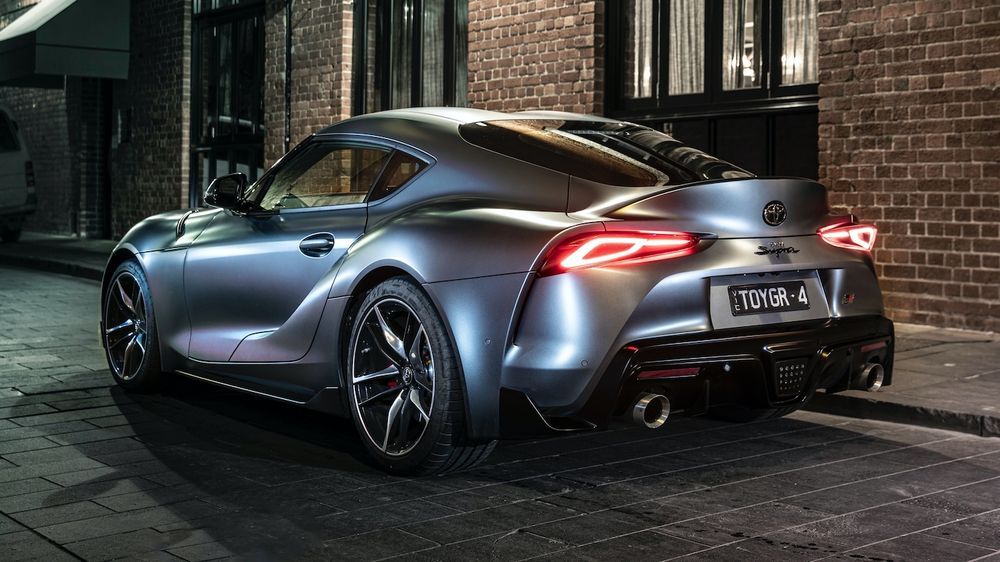 Giving Us What We Want
It's pretty remarkable that we are approaching 18 months of the GR Supra's production without much mention of a manual transmission, a pain point to many enthusiasts keen to pull the trigger on Toyota's current performance flagship.
In its highest specification, the Supra's 3.0-litre turbocharged inline-6 sourced from BMW has an output of 388PS. This isn't exactly earth shattering but more than enough for any keen driver to start missing that extra level of engagement found only though 3 pedals and an H pattern shifter. Like it or not, we have to settle for ZF's 8-speed automatic, which is actually quite a brilliant slush box.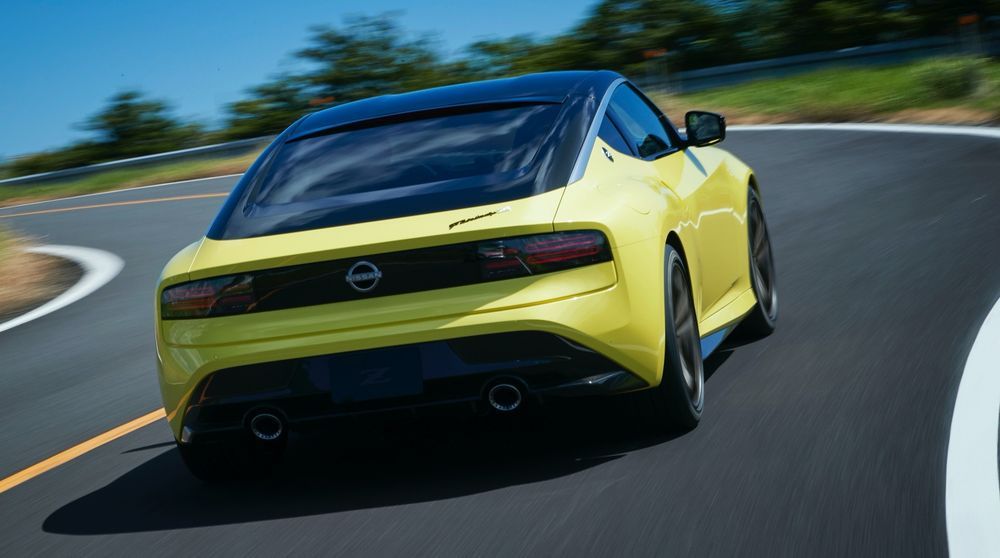 Nissan has decided to capitalise on this misstep by quickly making it known that the next Z car will indeed come with a 6-speed manual transmission as standard, seemingly designing much of the driving experience around this gearbox. The sad part is that, while nobody's complaining, we aren't praising Z Proto to high heaven despite it seemingly giving us exactly what we want. Why not?
We're a fickle bunch, Nissan, and I'd like to apologise for our lack of tact. You should be the life of the party with us pledging our would-be Supra deposits toward your next Z car (400Z right?) to hit showrooms. Maybe it's just the lousy year we're nearing the end of, but keep doing what you're doing. It's not you, it's us.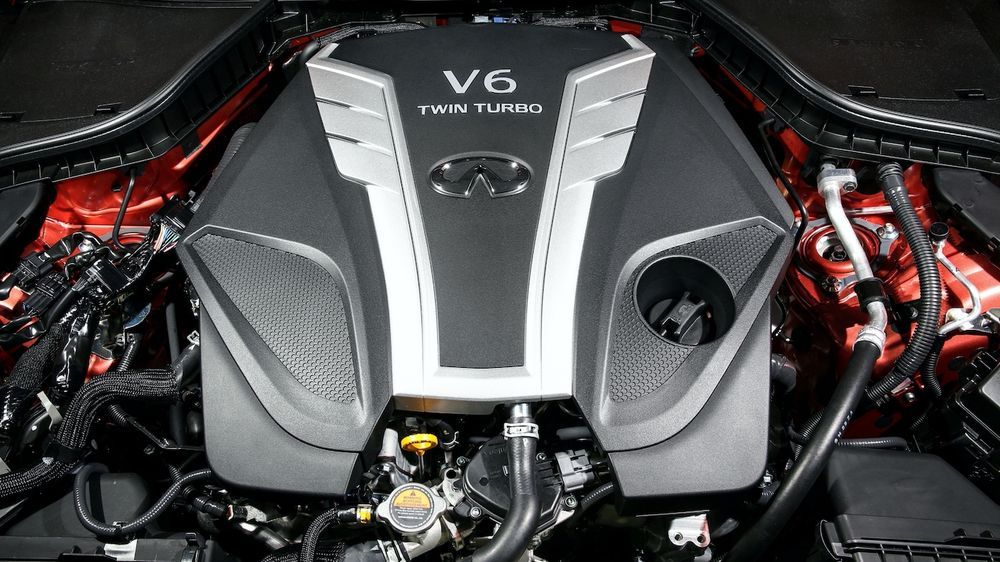 Engine - Godzilla DNA
The 370Z's engine was pretty unique in its day, but in 2020 has become something of a unicorn due to its old school reliance on displacement. The overall car is relatively affordable too, making it one of the final cars to offer a powerful naturally aspirated engine that isn't priced ridiculously….or American.
That said, that lack of a factory-fit turbocharger has also severely limited its tuning prospects and has left it trailing in the street enthusiast scene where huge plug-n-play horsepower gains can be achieved in minutes. Many Japanese cars are so coveted for this potential with a few easy tweaks, but not the 370Z.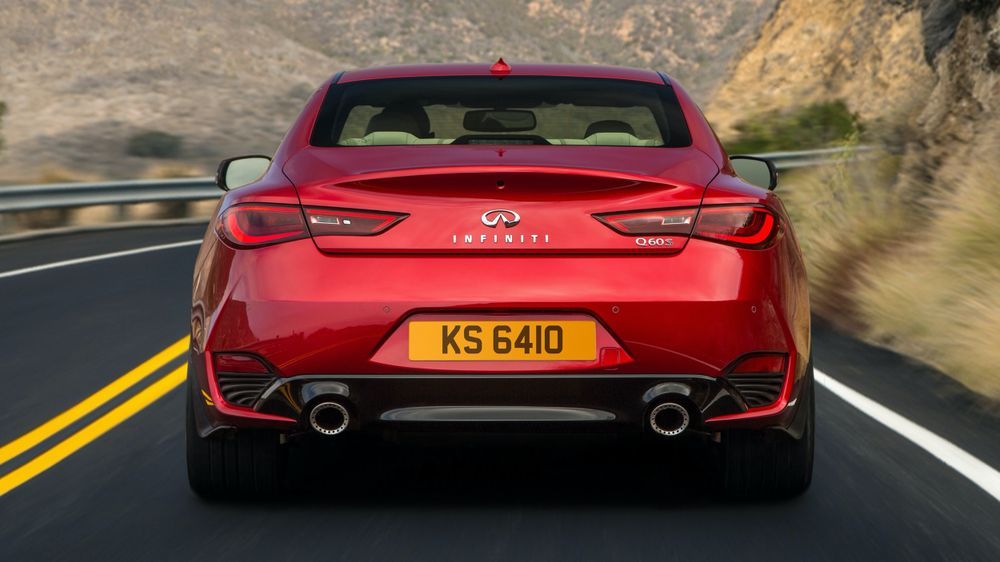 The Z Proto, or the car that's set to emerge from this shell, is set to change that. It's been all but publicly announced that Nissan will be slotting in a 3.0-litre twin-turbocharged V6 from its VR family of engines shared with the R35 GT-R, specifically the VR30DDTT that's already seen action in the Q50 and Q60 Red Sport. In the Infiniti pair, it produces 400hp and 475Nm, hence our confidence in the 400Z name and its high ceiling for unlockable output.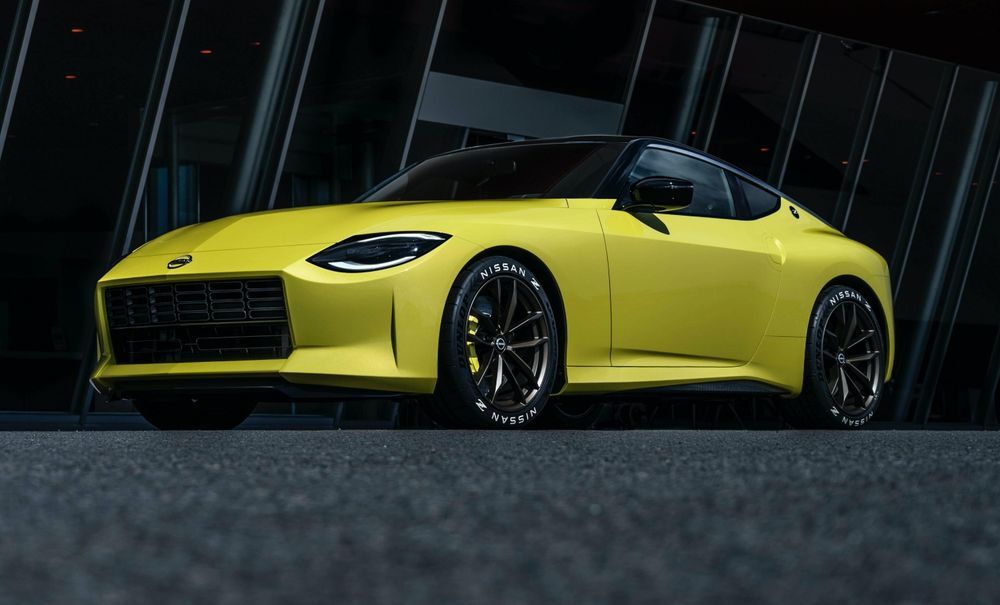 Inside and Out
The Z Proto is littered with modern interpretations of retro callbacks. Its bright yellow exterior, for a start, is a nod to both the original S30 and the 300ZX. Elsewhere, it's clear that chief designer Alfonso Albaisa is quite fond of the Z32 from the 1990s.
Much like that car, the tail lights here seem to emerge only when illuminated before dimming into a black abyss that spans the width of the rear end. Up front, the deeply recessed headlights and square shaped maw are meant to resemble the 240Z's fascia, though it's a little odd seeing a modern day Nissan missing the company's V-Motion grille.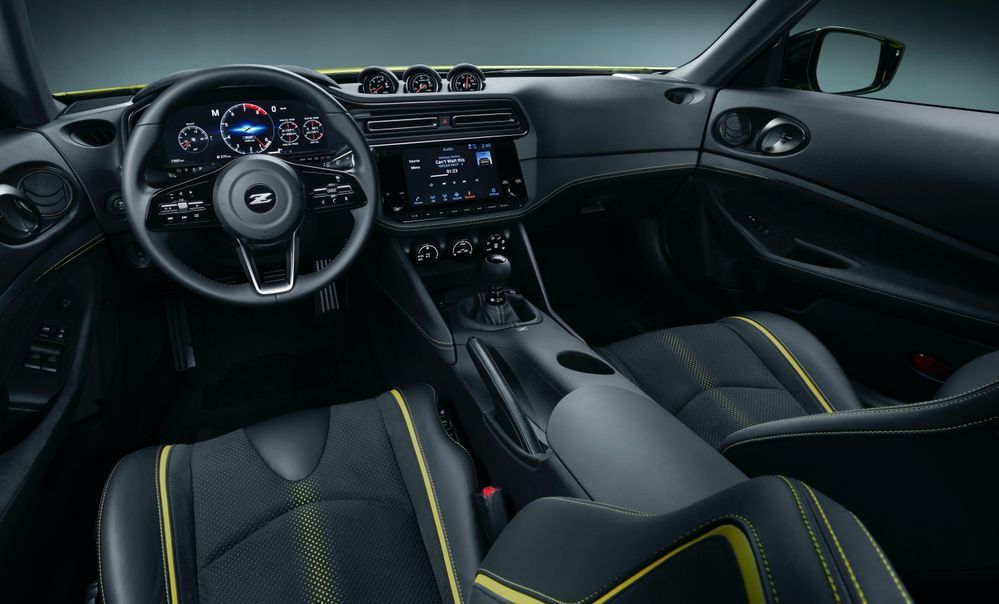 The interior sees perhaps the most dramatic of changes and looks nothing like the dated cabin offered in the 370Z. It's a total overhaul that combines new elements such as the 12.3-inch digital instrument cluster that neatly complements the analogue gauges above the centre stack. One to measure boost and another for turbine RPM speed, of course. Coupled with the chunky transmission tunnel and classically driver-oriented ergonomics, it's a recipe for sports coupe heaven.
This cabin is perhaps the surest sign yet that, despite its name, the Z Proto is more production-ready than prototype. From what we've seen, this is a fully functioning, drive-able next-generation Z car for the 2020s. And unfortunately for us, we'll have to wait until 2022 before it can start pantsing the Supra.
---
---
---
---
Comments