November 2016 New Vehicle Sales – Slight Improvement But Unlikely To Hit Forecasted 580,000 Units
Insights Total new vehicle sales for Malaysia increased 2.5 percent in November, with a total of 49,085 vehicles sold, according to data from the Malaysian Automotive Association (MAA). Cumulative sales now stands at 515,293, or 14 percent less than the same 11-month period last year. This also means that the automotive sector will most probably finish the year slightly below MAA's forecast of 580,000.
The current performance is a long way off from the 648,000 units forecasted by Frost & Sullivan earlier this year.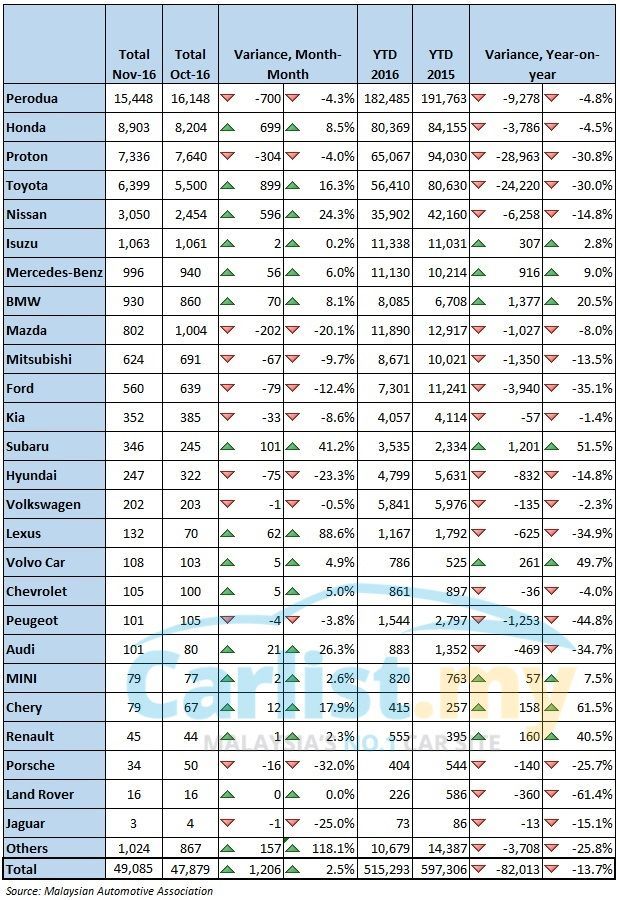 Highlights:
Perodua continues to dominate the Malaysian car market but its performance continues to be hampered by inability of many of its customers to secure a loan. Perodua's numbers for November is 4.3 percent lower than the preceding month, while cumulative sales is 5 percent lower than last year.
Honda, still the leading non-national brand in Malaysia, saw an 8 percent improvement in sales, driven largely by attractive year-end promotions for most of its models. Total sales to date stands at 80,369, about 5 percent less than the same 11-month period in 2015.
Meanwhile, Proton contracted 4 percent but the numbers could improve in the coming months once deliveries of the Proton Ertiga, which was launched in late November, is ramped up.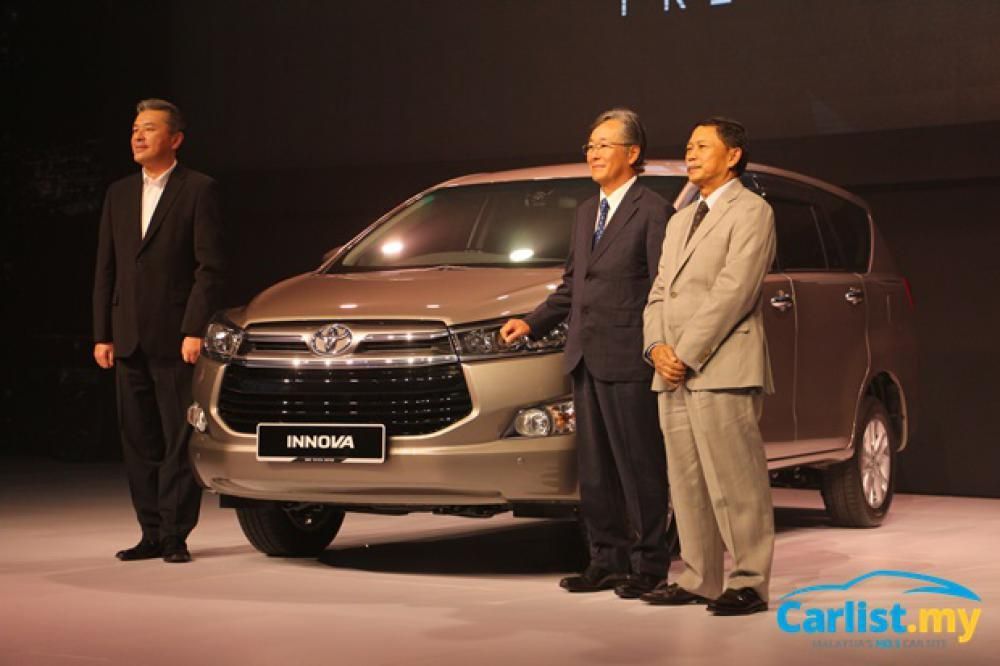 Toyota made significant gains in November, growing by 16.3 percent on the back of heavy discounting for many of its models, including a RM5,000 discount offered for both the all-new Toyota Innova and new Toyota Corolla Altis, one month before the two models' launch. The Toyota Sienta, which was only launched in August, was offered with a RM7,500 discount in November.
Nissan also made huge gains in November, growing by 24 percent, but like Toyota, the gains were mostly due to year-end promotions. Popular models like the Almera, Grand Livina, X-Trail and Teana were being offered with discounts of up to RM7,500, RM6,500, RM5,500 and RM10,000 respectively.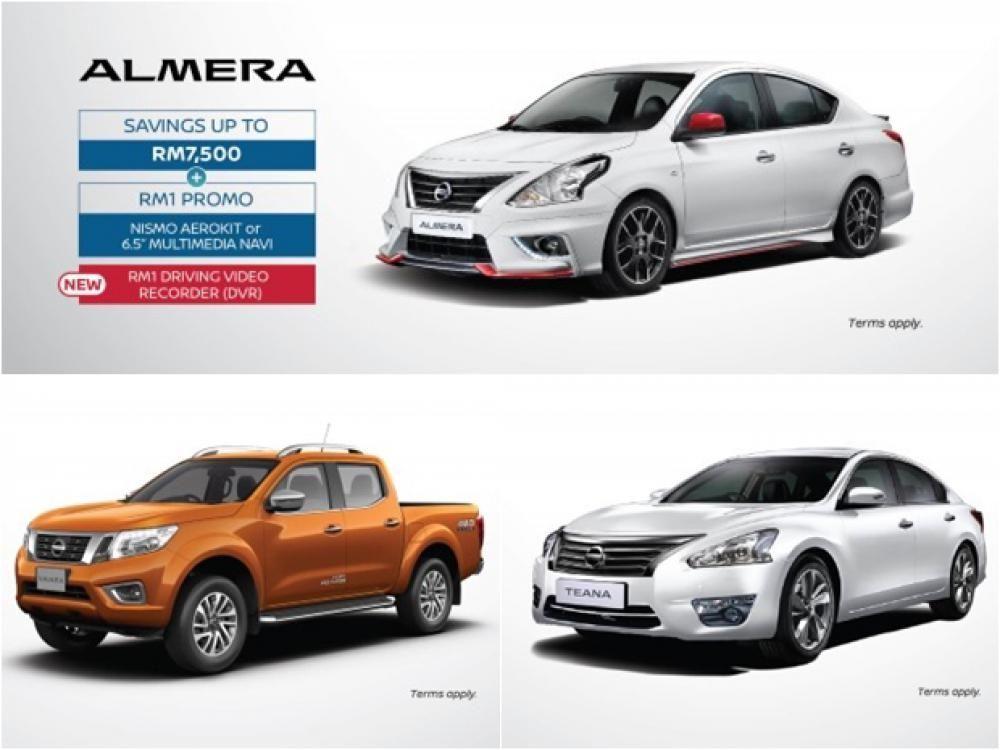 Mercedes-Benz continues to lead the premium segment, and is still the best-selling European brand in Malaysia, growing by 6 percent, boosted by year-end promotions for the C-Class.
BMW have also significantly closed the gap with Mercedes-Benz. Six months ago, the gap between the two German stalwarts is about 400 cars per month. The gap has now been reduced to less than 70 cars per month.
Mazda, which has so far resisted pressure from Toyota, Honda and Nissan to throw heavy discounts, sold 20 percent less cars in November than in October. Sources at Bermaz Motor also indicated that their inventory towards the end of the year is very low and the company faces little pressure to offer discounts to clear its 2016 stocks.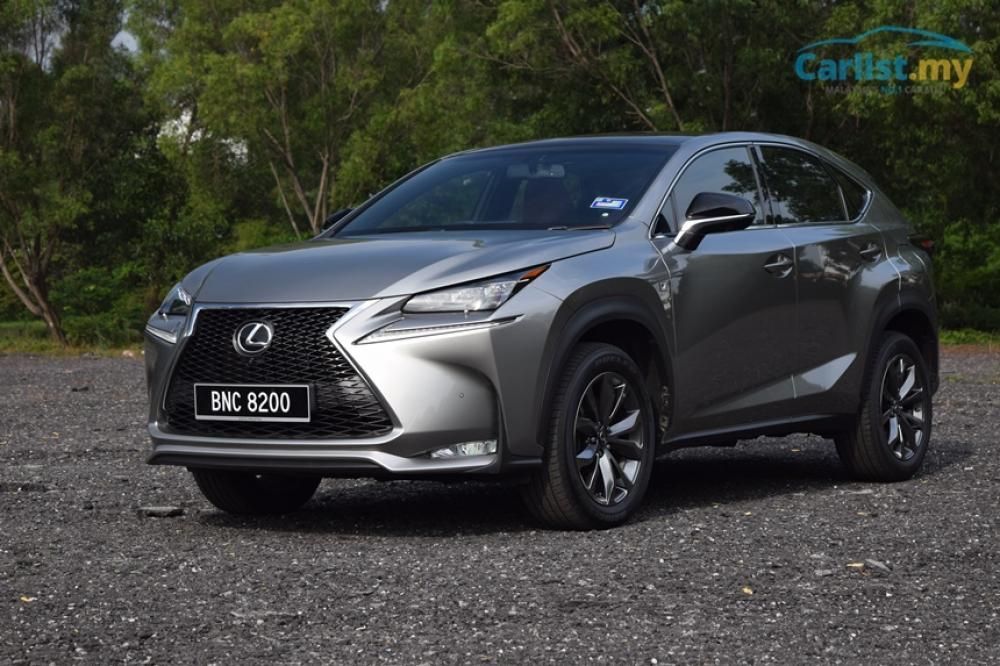 Lexus, which offered promotions worth up to RM25,000, nearly doubled its sales in November, overtaking Audi and Volvo to reclaim the third spot in the premium segment.
Audi also offered similarly high discounts but like Lexus, Audi Malaysia's import-only model range puts it at a disadvantage against BMW and Mercedes-Benz's cheaper locally-assembled EEV status models. Cumulative sales for Audi is 35 percent lower than last year.
---
---
---
---
Comments