October 2017 Vehicle Sales – Market Recovers With Improvements For Most Brands
Auto News Vehicle sales in October improved rather well when compared to September. The lack of any public holiday meant that vehicle sales were not affected.
According to the data from the Malaysian Automotive Association (MAA), a total of 47,041 vehicles were sold in October, a 14.8% increase over September's 40,981 units. From January to October, 472,723 new vehicles were sold, a slight 1.4% increase over the same period in 2016.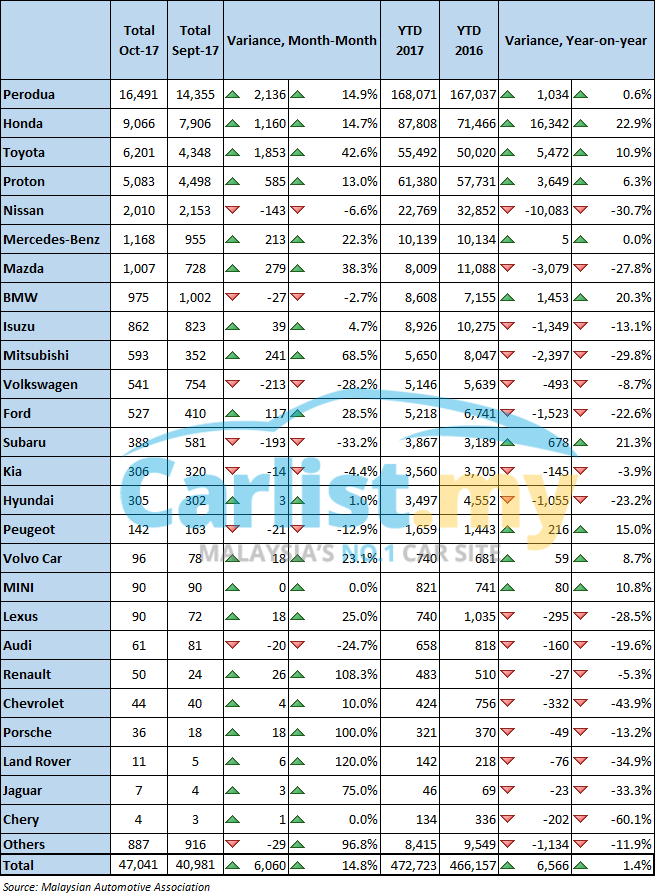 Perodua continues to lead the pack with 16,491 vehicles sold. Year to date, the company managed to shift 168,071 units, a 1.6% increase over 2016's 167,037 units. The introduction of the all-new Myvi should aid the company hit its 202,000 unit sales target.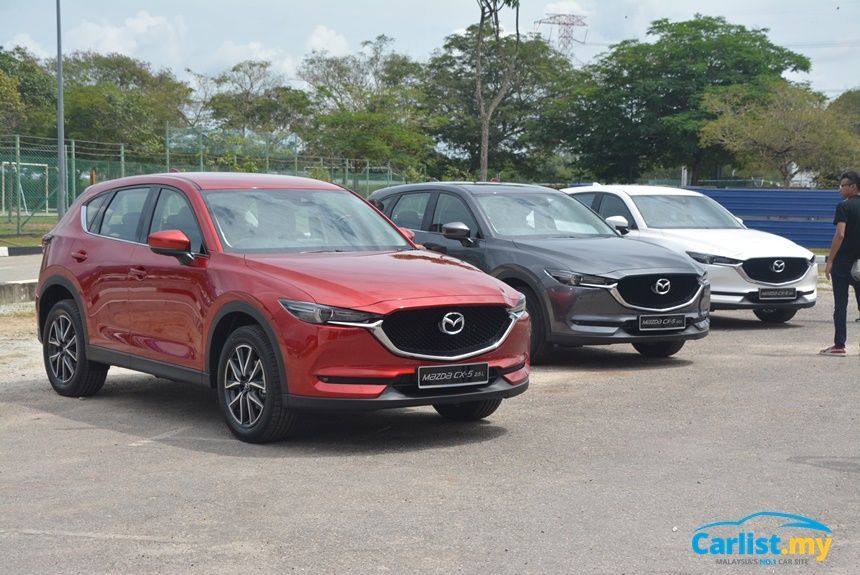 The all-new Mazda CX-5 was also introduced in October, which helped increased the company's total sales to 1,007 units, a strong 38.3% increase over September.
Honda maintains its position as the number one non-national car manufacturer, having sold 9,066 vehicles in October. Year-on-year, Honda's sales improved 22.9% or 16,342 units more. Cumulative sales for Honda stood at 87,808 units.
Proton also did reasonably well in October, as they sold 5,083 units that month. This marks a 13% increase over the month prior. Cumulative sales for Proton stood at 61,380 units.
Mercedes-Benz continues to lead the premium segment with 1,168 units sold in October, ahead of BMW's 975 units. Compare to September, Mercedes-Benz saw an increase of 22.3%, as opposed to BMW which experienced a drop of 2.7% or 27 units less.
---
---
---
Comments