Oliver Sweeney Commemorates Jaguar Designers with Co-Developed Driving Shoes
Live Life Drive British shoe maker Oliver Sweeney has released two new additions to their range of formal driving shoes that were co-developed with Jaguar. Named the Weslake and the Sayer, after Harry Weslake Jaguar's legendary engine designer and Malcolm Sawyer the designer of the E-Type and XJ13, the shoes is a celebration of the company's design and engineering achievements.
According to Oliver Sweeney, both shoes were designed and developed using similar processes to those adopted by Jaguar Design. The shoes were sculpted and refined in clay first, then a composite plastic example was 3D printed before receiving a pre-production sign off. With the design set, the prototypes are sent to Oliver Sweeney factory in Italy where the finished shoes are hand crafted and stitched.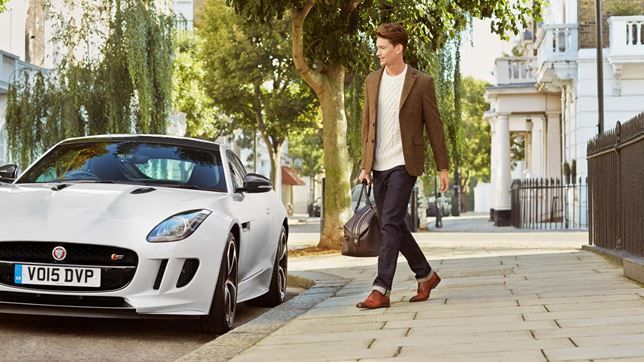 The shoes feature a super-flexible and yet firm sole to maximise driving comfort and to maintain the shoe's flowing lines. A special heel profile chamfered to create a pivot point for better pedal control, and a waist-less finish ensures a fluid driving experience without the shoes catching on the pedals. Its upper design takes inspiration from Jaguar's latest range of models, with the curved sewn panel on the shoe taking a similar line to that of the XJ's distinct D-pillar, whereas the chisel toe profile recalls the signature squared off grille that adorns every current Jaguar.
The new Jaguar by Oliver Sweeney range will be available at their retail stores and online, from October 1st 2015, with prices starting at £325.
---
---
---
Comments