Our Favourite Cars To Wear The Colour YELLOW
Insights So, there's a lot of significance to the colour yellow - we don't have to tell you that, right?
For instance, yellow is a primary colour (alongside blue and red). It's also our country's royal colour.
In Japan, yellow is viewed as a colour of courage, while in Egypt, yellow is the colour of mourning. Studies have also shown that constant view of the colour yellow stimulates the mind, making you think sharper. In year 2000, pop band Coldplay shot to worldwide fame with a song called "Yellow."
Where cars are concerned, we remember an iSeeCars.com study in 2014 that determined that yellow-coloured cars in the US depreciated more slowly compared to other more popular-coloured vehicles (black, white, silver). And remember the recently-launched Renault Megane RS 265 Cup? The shade of that yellow will set you back a cool RM7,000 to have!
Today, this weekend, this year, this decade, yellow means so much more to so many people, near and abroad.
In any case, we like the colour yellow. So much so, that we're listing for you our favourite cars to ever wear the popular colour. Starting with the…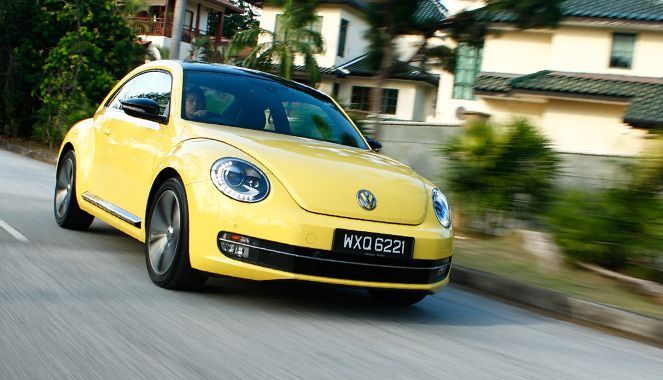 Volkswagen Beetle – Saturn Yellow
Pictured here is a Volkswagen Beetle in its shade of Saturn Yellow paint. It was a 2.0 TSI model, which packed a truck-load of power and lots of cool equipment. Volkswagen even put in a little extra effort to make the 2.0 TSI Beetle's exhaust note replicate that of the boxer-engined original Beetle. Special car, this one, despite Volkswagen Group Malaysia's short period of selling it locally.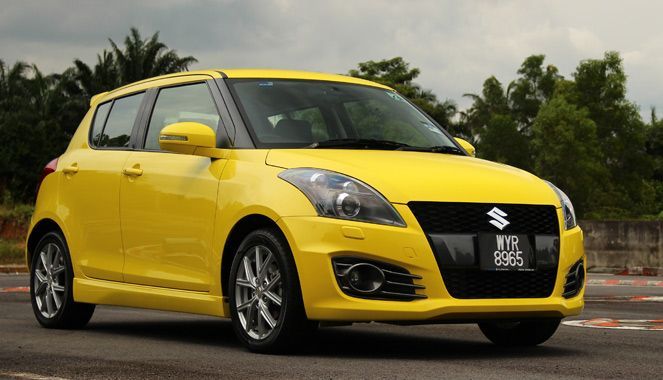 Suzuki Swift Sport – Champion Yellow
Ah… The heavily underrated Swift Sport. This thing, with its manual transmission and naturally-aspirated 1.6-litre engine was a hoot to drive, and drive fast. Acres of grip, tremendous feedback and response channelled through every fibre in your body – you couldn't ask for more brand-new fun than this, for RM98k.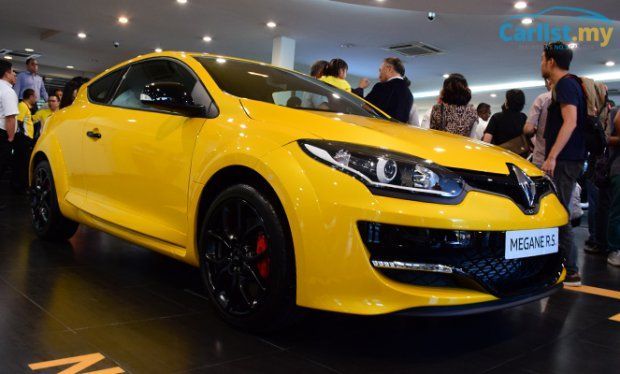 Renault Megane RS 265 – Sirius Yellow
Yes, we weren't kidding when we said it was an RM7,000 Renault cost option to have its Sirius Yellow shade of paint. Would it be worth it? Of course, we reckon. Some cars don't have the curves to show themselves off with bright paint, but the Megane can. Plus, with paint that bright, who wouldn't want to show off having one of the fastest FWD drive cars to ever lap the Nurburgring?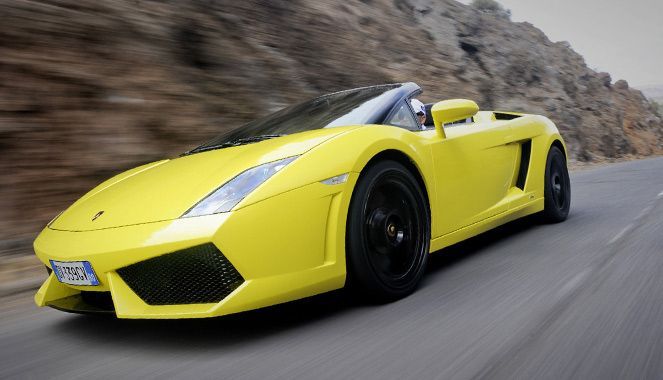 Lamborghini Gallardo – Giallo Evros
Ok, so the newer and sharper Huracan has come to steal the limelight, but think Yellow Lamborghini, and you'll probably be left with an image of the iconic and gorgeous Lamborghini Gallardo – some would've seen Miura or Murciélago, but the point we're getting at is that yellow Lambos have come a long way. And what could we say about this particular bad boy? 10 years in production and with strong demand, we can hardly count the amount of variants, special editions and race-specific models the Gallardo has formed – there's even a Malaysian Limited Edition special, you know.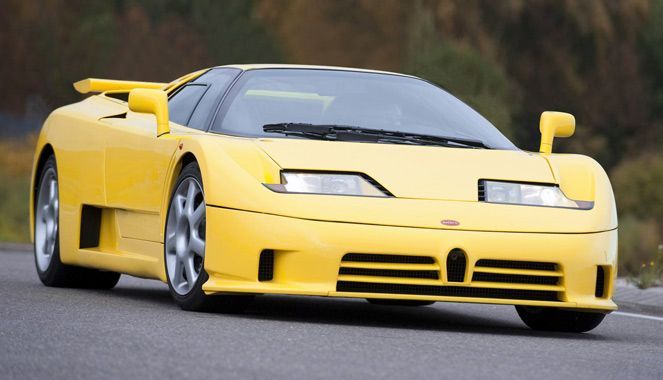 Bugatti EB110 – Yellow
Packing a 3.5-litre quad-turbo V12 engine and a six-speed manual transmission, the Bugatti EB110 didn't reach as much fame as something like the Ferrari F40 or the McLaren F1, but thanks to Chris Harris (most recently for this video) and a few other motoring enthusiast who know what the Veyron predecessor (in a sense) was capable of, see the EB110 still widely lauded as an icon of its time. Even Michael Schumacher had one (in yellow too) in his prime.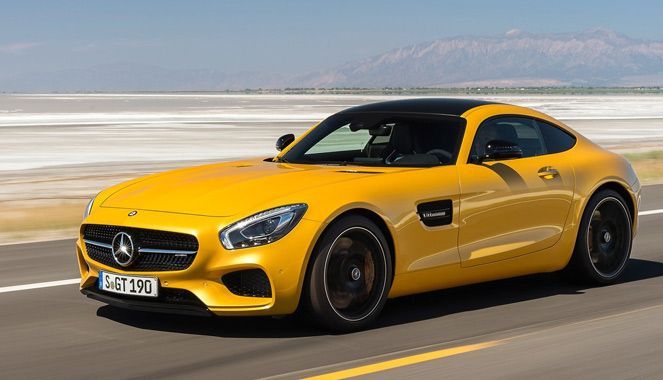 Mercedes-AMG GT – Solar Beam Yellow
For when you feel its 4.0-litre biturbo V8 isn't growling loud enough for you, feel free to specify your Mercedes-AMG GT in the available Solar Beam Yellow. We were fortunate enough to drive the latest AMG beast around Sepang earlier this year, and its designo Cardinal Red colour was more than enough for us. But hey, to each their own.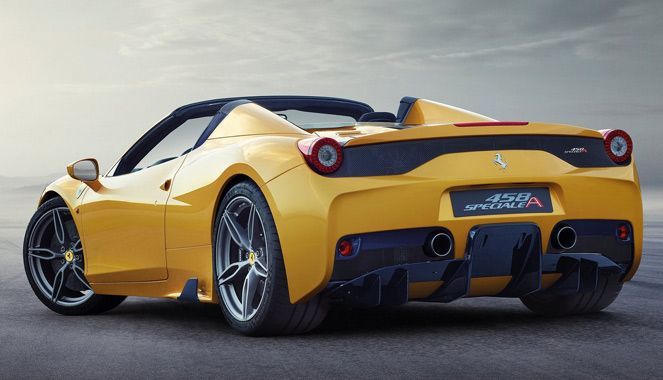 Ferrari 458 Aperta – Giallo Triplo Strato
You could have a Ferrari in any colour, and still be boss. The only reason it makes it to our list is purely based on how cool the Italians can make "yellow" sound in their native tongue. Say it with me now, "Giallo, Triplo, Strato," loosely translates to "yellow, triple, layer."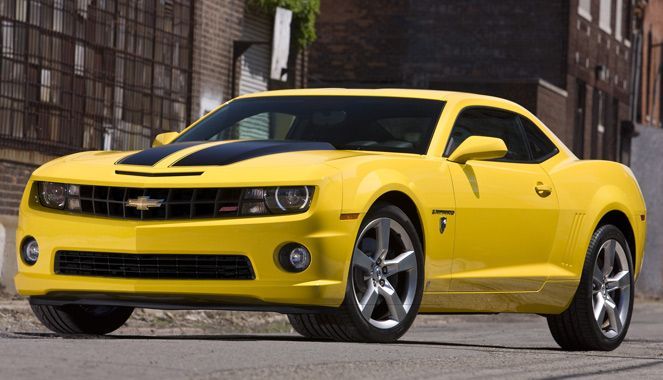 Chevrolet Camaro – Bright Yellow
Unlike the Italians, the Americans have gone for a much simpler way of identifying their Chevrolet Camaro's shade of yellow – just Bright Yellow, would do. Made an instant icon even before Bumblebee first made an appearance on Michael Bay's Transformers, the Camaro is by far one of the greatest ambassadors for the colour in all automotive history.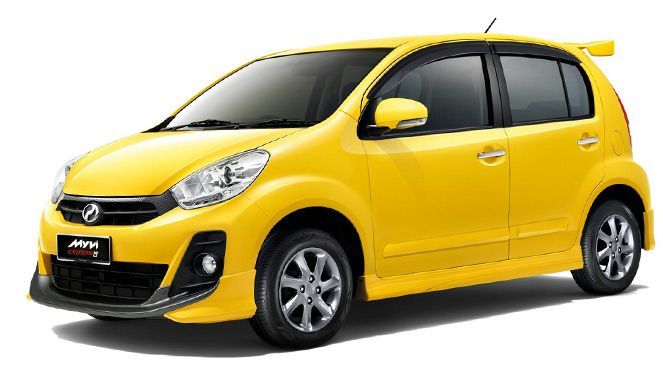 Perodua Myvi Extreme – Yellow
You didn't think we forgot about this one, did you? Come on! Everyone remembers when Perodua unveiled its new, top-spec Myvi, along with the tagline "Lagi Power, Lagi Best." More than a name, the Myvi Extreme was ushered in with a bright shade of yellow that you could still spot a mile away.
Here's proof, right outside our window…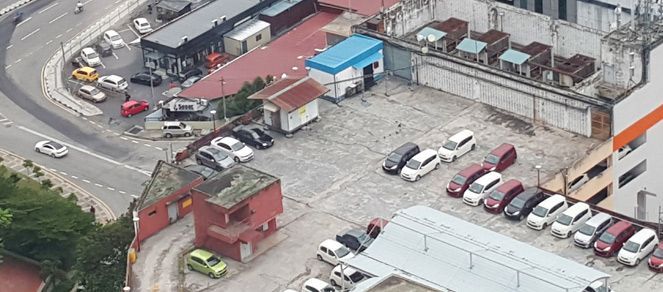 Looking for more yellow cars? We've got you covered! Here's a few more icons in our gallery, and have a very yellow weekend, all. Be safe.
Here's a new one we spotted on social media more recently! How could we have left out an Aventador?!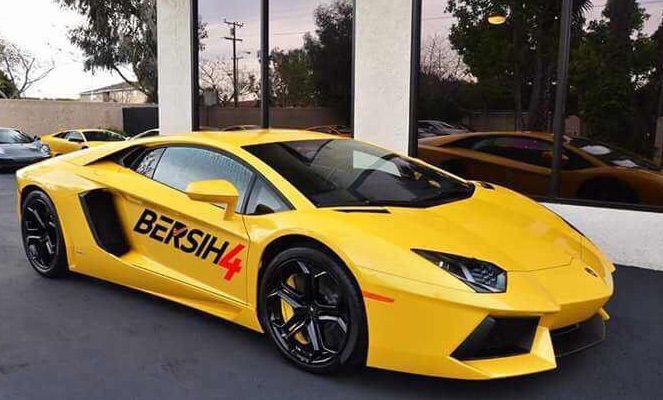 ---
---
---
---
Comments