Over 1.6 Million AES Traffic Offence Cases Could Be Dropped, Making Way For Phase Two
Auto News Authorities are reportedly considering to drop current pending charges against traffic offenders caught by the Automated Enforcement System (AES) cameras with cases going as far back as September 2012.
The total number of offences total to well over 1.6 million and that the write off will likely quash a potential RM500 million in collectable fines, writes The Sun Daily. Some 14 cameras at various locations were "temporarily suspended" since December 18th, 2012 by order of the Attorney-General's Chambers (AGC) due to "technical reasons".
Due to these offences being recorded in the 'pilot stage' duration, the government is prepared to drop them in order to cleanly proceed to the second phase.
A source told the daily: "Action under the pilot stage is plagued by a technicality arising from the evidence gathering process which was not done by enforcement officers. The first party at the AES control centres, who had collated the high resolution photos of the alleged traffic offences, were staff of private companies.
"The first party role to gather the evidence should have been (carried out) by police or Road Transport Department enforcement officers and not private company staff. This is the cause of a legal setback."
It was revealed that the large number of stalled court cases had been a major sticking point in the implementation of the project's second phase, which will be conducted through agencies working under the Transport Ministry.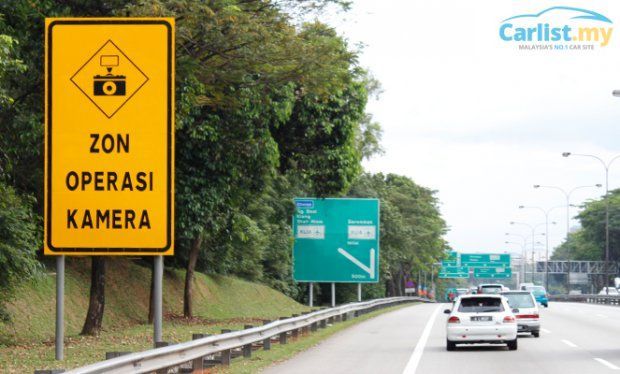 The government, as a whole, will have to endure a bitter but required measure of nullifying the million-over cases raised so far in order to give the electronic enforcement system a fresh start.
"The massive number of outstanding court cases under AES phase one is like monkeys on the government's back. We need to get it off now to avoid AES becoming a sunken ship," said a senior government official.
"The second AES rollout covering 350 locations by first quarter of 2016 will be like opening a new page. This time the government will make it right,"
On the subject of the frozen cases being rendered void and how that move would be viewed as unfair to those who have already paid their AES compounds, the official added:
"This is an acid test (for the government). Perhaps, the government could return the fines paid to prove that AES is not a money-making exercise but a real programme for saving lives on the road."
A fractional amount of 264,750 AES compounds have been paid between September 2012 and April 30th, 2015 out of the 1.91 million summonses issued within that same period.
Road Transport Department's director-general Datuk Seri Ismail Ahmad stated that the government has yet to make any final decisions concerning the pending AES cases.
---
---
---
---
Comments