Pakatan Harapan Wants To Rid The North-South Expressway Of Tolls
Auto News DAP secretary-general Lim Guan Eng has said during a Parliament lobby today that, should Pakatan Harapan come into power, they intend to make PLUS' North-South Expressway toll-free, writes The Star.
The statement comes fresh after a toll hike of 17 some-odd highway tolls, mostly within the Klang Valley, had simultaneously come into effect last Thursday, October 15th and caused general unhappiness among motorists as it adds yet another thing to penny-pinch on.
Lim said to reporters: "If there is a change, the new government will abolish tolls (at the North South Expressway). By right, there should be no need to pay toll for the North South Expressway and the Penang Bridge as the construction costs have been paid off. This is what the public cannot accept,"
"We are not saying that we should abolish all tolls. We understand that there is a need to impose tolls if construction costs have not been paid. Under those circumstances, you have to pay tolls but must the price must be reasonable, not at high rates like what is happening now."
Lim, who is also the Bagan MP added that if and when these tolls are abolished at highways, the cost of maintenance will be covered by road tax, just like all other roads are currently.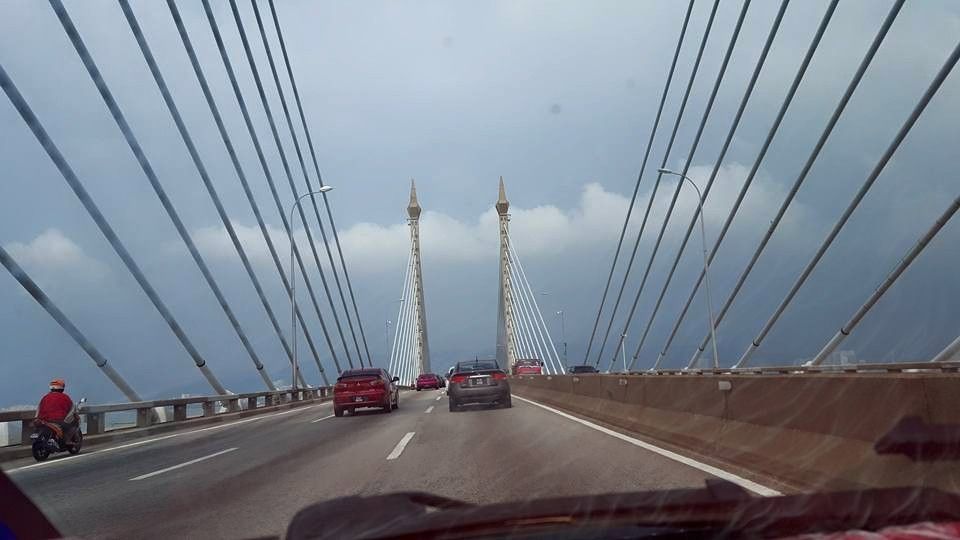 PLUS Malaysia Bhd's next toll revision is set to be announced and implemented within 2016, during which it is expected to increase toll rates for four out of their five highways concessions by roughly 5 percent, pending approval by the government.
As per the concession agreement for the Penang Bridge, it will remain the only highway where toll rates will stay flat for the entire foreseeable duration. During the recent toll hike, PLUS said in a statement that toll rates on all its highways are currently unchanged and reiterated that they have been maintained since 2005.
The original concession agreement stipulates that the current concession under PLUS would expire in 2018, however due to several government-sanctioned deferment in toll rate hikes, the period would now extend to December 31st, 2038.
The Works Ministry is in support of the October 15th toll hike, citing government subsidies have been in effect to minimize a large portion of the toll prices as to not burden the Malaysian people. Reportedly, the government spent RM1.1 billion in toll-related subsidies between 2008 and 2013.
---
---
---
---
Comments