Perodua's EMO Concept is a cute 1:6 scale clay model of a futuristic EV Myvi
Auto News National carmaker Perodua has given us a glimpse into its potential fully electric plans through its Electric Motion Online (EMO) concept, despite previously stating that it would initially focus on hybrid technology for its move into electrification.
---
The EMO was unveiled at the Malaysia Autoshow and is a visualisation of an electric hatchback - a Myvi-ish sized one too. Although the concept is clearly non-functional and built from clay at 1:6 scale, it does provide a design viewpoint of what an electrified future could look like.
Enforcing its EV angle, Perodua even made a companion miniature charging assembly included with the model. While details were not provided, some information was available through the EMO game simulator in a booth just next to the 'car' exhibit.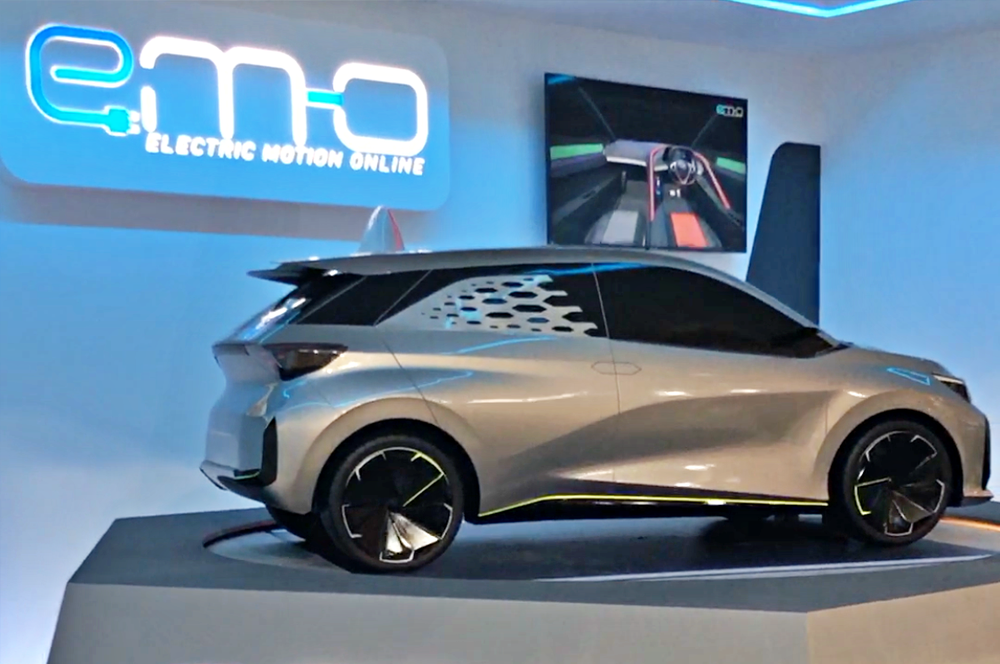 Perodua also states the would-be B-segment model has the same measurements as the current Myvi, with a length of 3,895 mm, width of 1,735 mm, and height of 1,515 mm, and a 2,500 mm long-wheelbase.
Somewhat underwhelmingly, the electric motor generates just 95 PS and 121 Nm of torque, delivering a 0-100 km/h acceleration time of 10 seconds and a top speed of 160 km/h.
A 50 kWh battery is said to be what Perodua envisions for their first EV, which provides a range of 300-350 km and can be charged via DC charging at up to 300 kW - impressive! It takes only 20 minutes to charge the battery to 80% from near-zero.
In terms of design, the five-door hatchback looks stylish in that overly futuristic way and boasts short overhangs. The grille and overall lines might appear familiar as we've seen cues here that echo many other brands, not just Perodua.
As the EMO concept is just a clay model, there are no images of the interior, but Perodua has provided its interpretation of how the interior of its electric vehicle could look like in a product video where it's 3D rendered, and it appears to be quite distinct.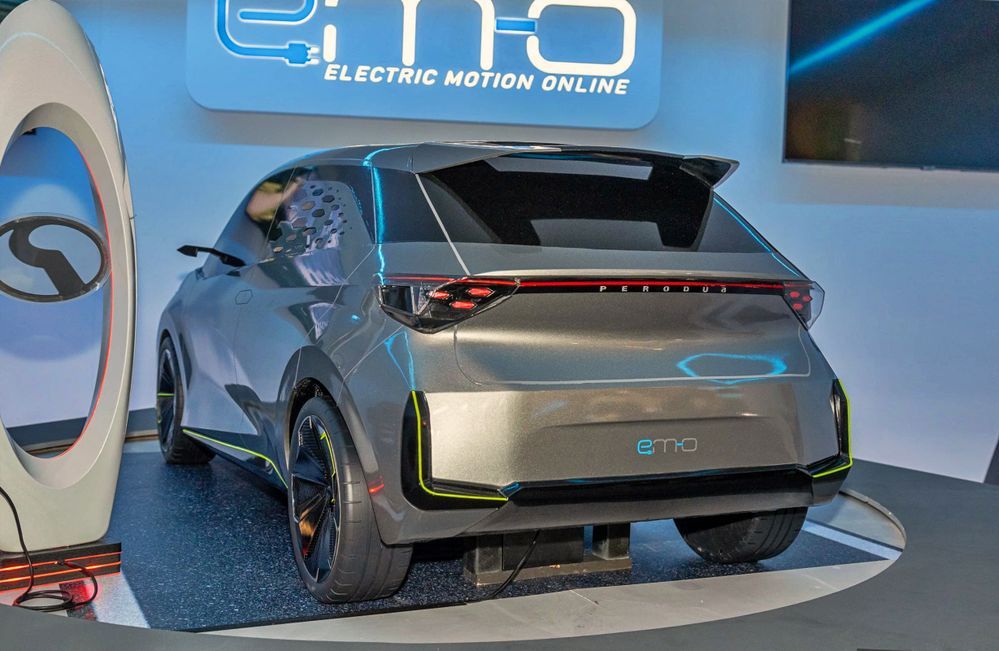 The driver is given a designated cockpit area, which is noticeably separated from the front passenger with color-coding helping to emphasize the zonal shift, though the final car (if we ever get it) realistically won't be anything too 'driver-focused'.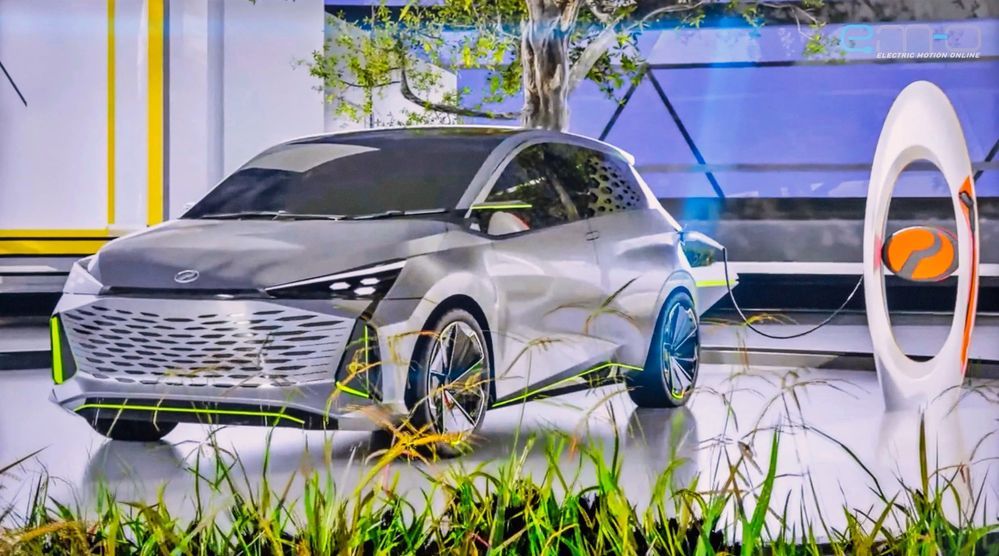 However, the automaker has stated that an actual model based on the concept will be constructed by the end of this year or early next year, so it will be fascinating to see how it turns out. In any case, the EMO concept demonstrates that the automaker is already beginning to plan for the future, and we might see a full size version of what that might look like as early as 2024.
---
---
---
---
Comments