Peugeot Reveals The All-New 2022 308 Hatch In All Its Sexy Green Glory
Auto News Peugeot have briefly lifted their veil of secrecy to reveal the all-new 308 hatch with this green unit in sporty GT trim being nearly identical to the variant that was spotted almost undisguised not long ago.
---
While most details are now out, this isn't the car's official launch - that's scheduled for the 2nd half of this year. Still, there's plenty here to sift through.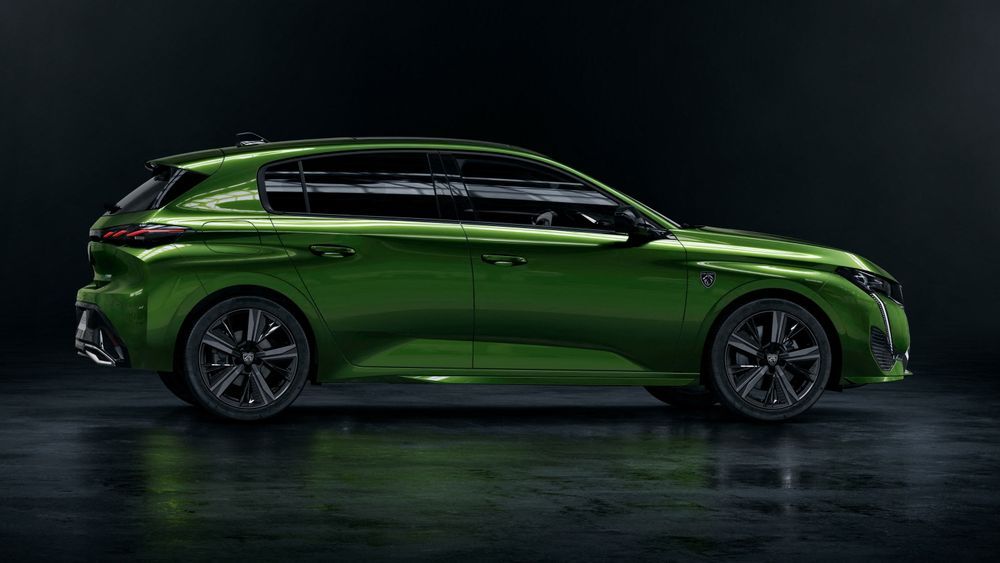 Despite masking its age as being 'only' the 3rd-generation 308, this midsize hatch has been battling against its main nemesis, the Volkswagen Golf, under the guise of the 306 and 307 before this. Here, it packs an even more refined arsenal including a roomier cabin and an advanced powertrain selection that includes a greater emphasis on electrification.
This 308 isn't as revolutionary as its immediate predecessor given it shares the same basic underpinnings and body silhouette, albeit with curvier touches on the bonnet and side character lines. However, the new car adopts the more updated visual cues seen on the automakers latest cars, most notably the slim headlights with vertical 'fangs' and a front grille that's larger but also more integrated into the overall fascia.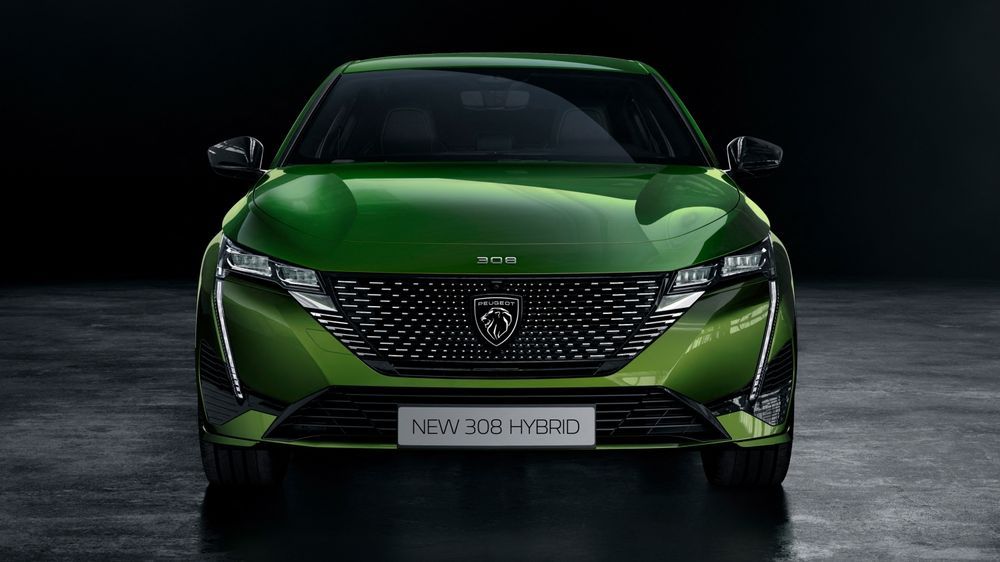 It's also the first new production model to wear the company's new retro-inspired logo, which is fitting given the previous car was the first Peugeot model to debut their more aggressive design language, which has continued to evolve from its roots in 2014.
While we're still on the topic, the rear end design has also been given some extra attention with a very sculpted looking tailgate and aggressive rear diffuser element that features rather large exhaust exit housings. The tail light cluster follows the illuminated 'claw' motif of other models but is angled diagonally and sit within a darkened housing (or light bar) that runs the full width of that backside.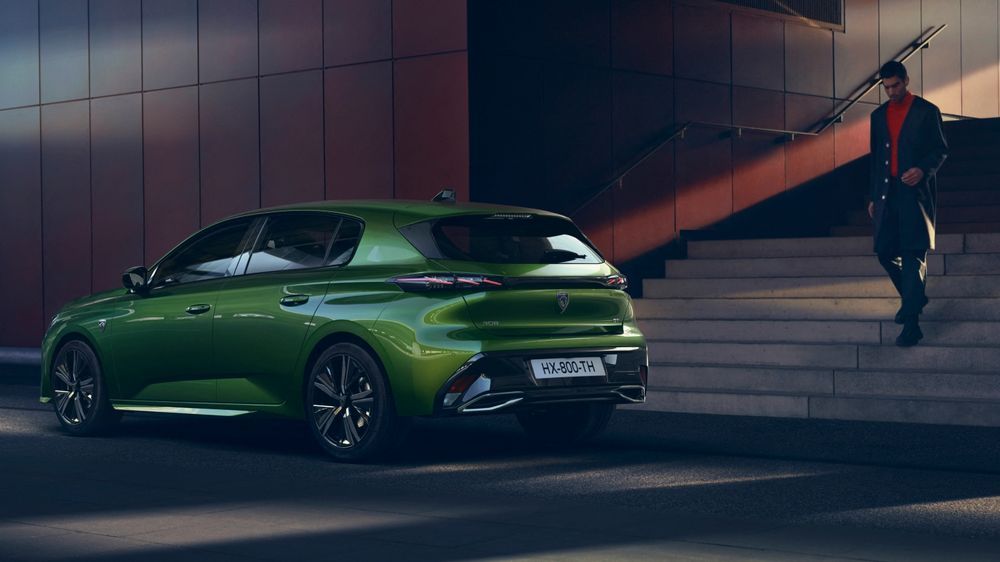 Peugeot has clearly wanted to ensure that this new car does not suffer from the same rear passenger space issues that its forebear was criticised for, evidenced by the 55mm extended wheelbase and an overall length that's increased by 110mm. At its highest point, the car also measures 20mm lower than before to increase aerodynamic efficiency, now achieving a drag coefficient of 0.28.
From launch, which is predictably set to begin in Europe first, the 308 will be headlined by two plug-in hybrid options, both of which pairs a 1.6-litre turbocharged four-cylinder petrol engine tuned to either 150PS or 180PS and paired to a 110PS electric motor that's supplied by a 12.4kWh lithium-ion battery.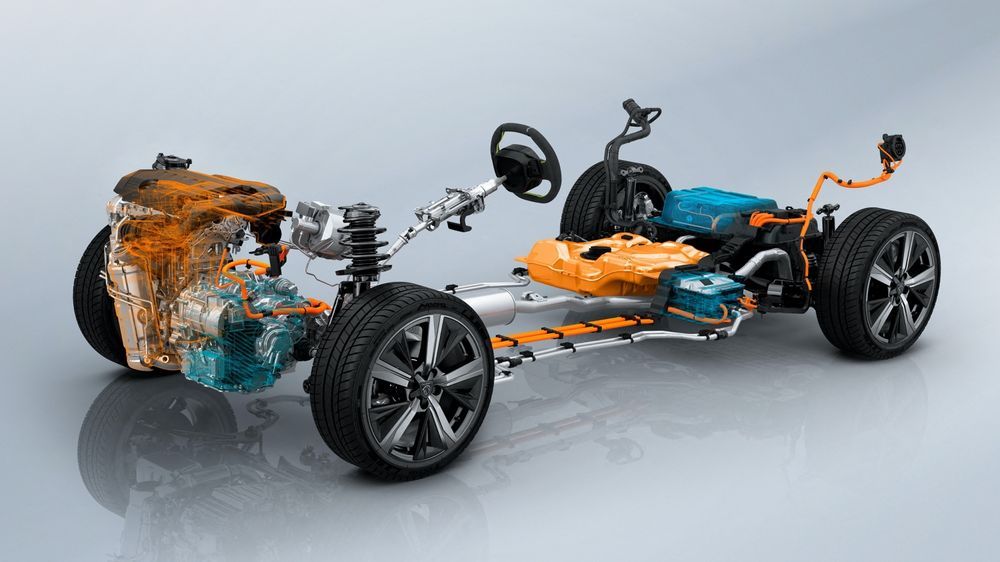 Respectively, their combined power outputs are quoted at 180PS and 225PS, though no figures on acceleration or top speed have been released. Power is still fed to the front wheels via its 8-speed Aisin-built automatic transmission, however, Peugeot has been hinting at a dedicated performance version being prepped with PSE (Peugeot Sport Engineered) branding and a beefy 300PS output from a petrol-electric hybrid with all-wheel drive.
More conventional combustion-only powertrains are still plentiful besides, with either a 1.2-litre Puretech 3-cylinder petrol with either 110PS or 130PS or a 1.5-litre four-pot turbodiesel with 130PS. Additional engines, including standalone versions of the turbocharged 1.6-litre engine-formerly-known-as-Prince should be offered as well across most markets.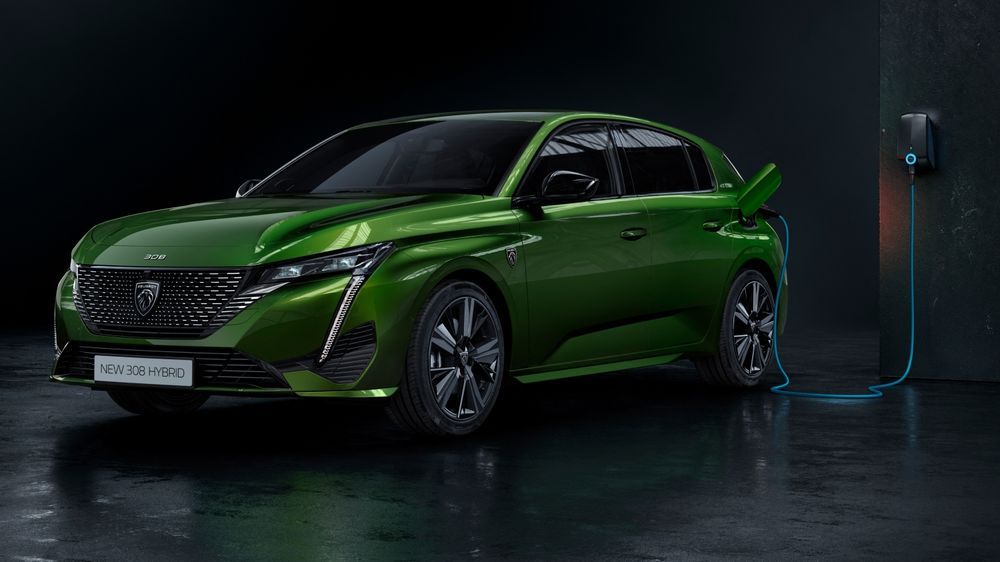 Stepping inside, Peugeot has doubled down (again) on crafting a driver-focused cabin that's also impressively luxurious to match their upmarket push. It's all very stylish with a mixture of textured soft plastics, leather, satin metallic highlights, and glossy piano-black surfaces, even optional Alcantara, but the biggest difference between the old 308's original i-Cockpit layout and this newest evolution is the prevalence of screens and digital readouts over analogue alternatives.
Tactile buttons haven't been ditched completely, thankfully, and certain functions along the centre stack such as the HVAC controls remain genuinely press-able. Speaking of which, the traditional gear selector has been a casualty of reinvention, replaced by a metal switch. Behind that, a dedicated Drive Mode button has been added, perhaps underlining how much the 308 is oriented to driver involvement.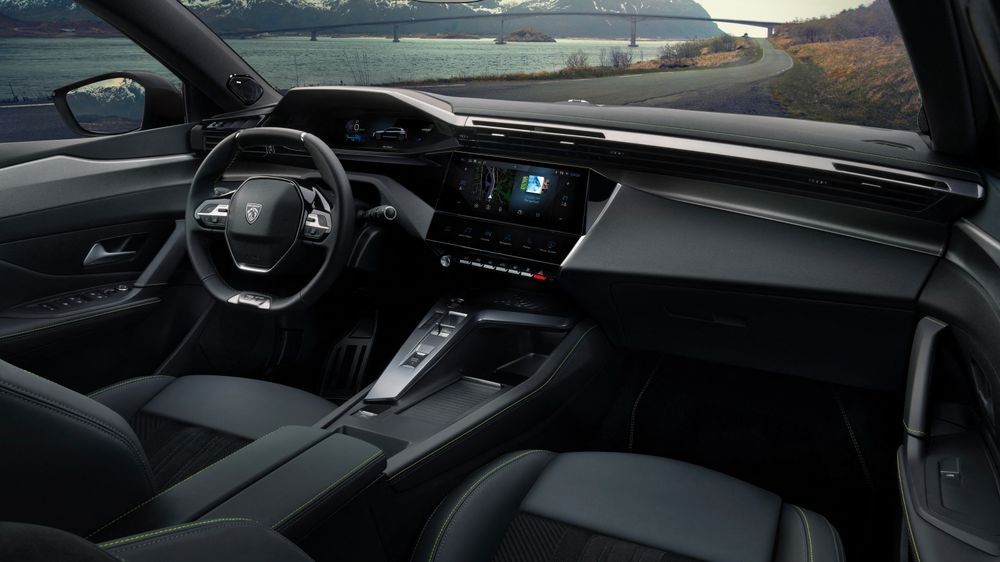 A centrally-mounted 10-inch infotainment screen handles the usual duties and is complemented by an even larger digital instrument cluster that sits behind Peugeot's typically small-diameter steering wheel. Elsewhere, fans of the outgoing 308 will be pleased to know they've retained its pneumatic massaging seats, at least on certain variants, and there's even an impressive 10-speaker FOCAL audio system powered by a 690W amplifier to be spec'd.
Finally, most (if not all) variants of the all-new 308 will be equipped with Peugeot's Drive Assist 2.0 suite which, apart from already including the usual active safety features (AEB, Lane Keep Assist, Blind Spot Monitoring, 360-degree camera, active cruise control), can be further expanded to include semi-autonomous driving capabilities, though we expect proper details on this as the launch date nears.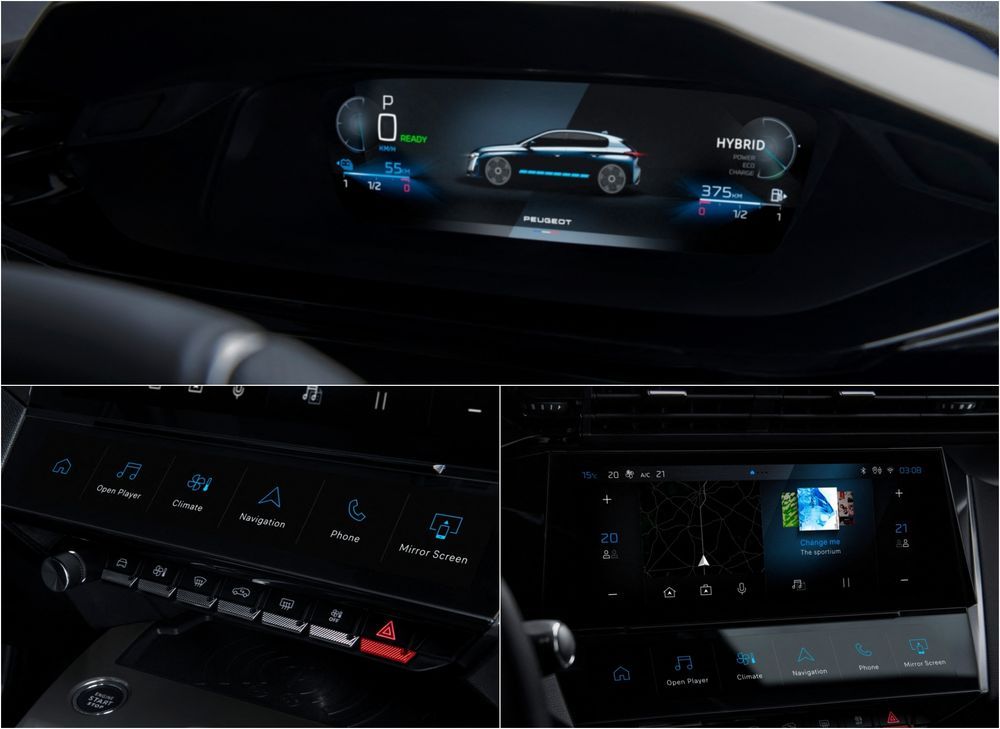 We probably won't hear about this all-new 308 coming to our part of the world until much later this year, and there might be other countries in the region that will be getting first whiff at the newest models from the French marque. We're just hoping Peugeot's new local distributors will be championing for the car's Malaysian launch as much as possible, for as soon as possible.
---
---
---
---
Comments