Porsche Adventure Drive 2016 – Luxury in the Wilderness
Insights One of the biggest perks of life as a motoring journalist is that specific job description that calls upon us to periodically journey to some foreign land, handed the keys to some exotic metal to drive for a few klicks, and be on our merry way.
Destinations in recent memory include Ingolstadt, Stockholm, Venice, as well as countless journeys to neighbouring Thailand. Today's feature brings us to another popular tourist destination, but one that isn't typically frequented in motoring circles for purposes of work.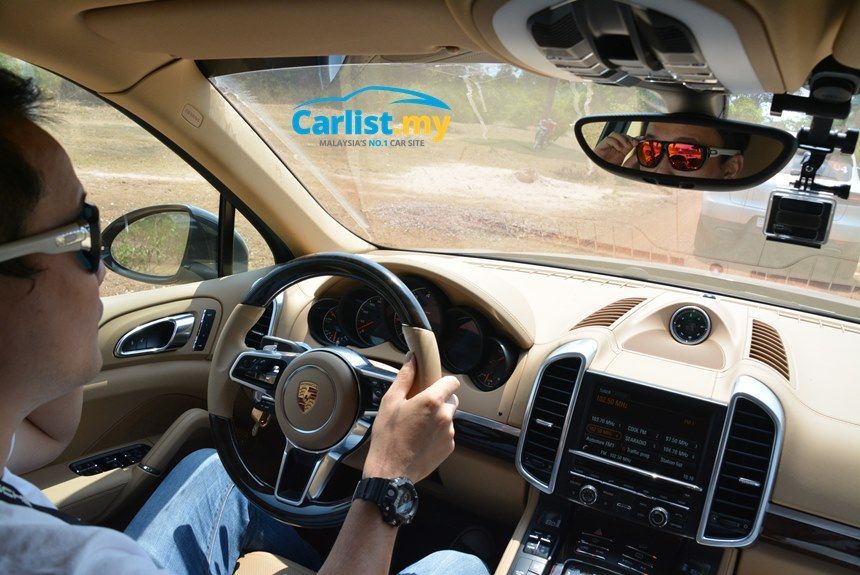 The legendary Angkor Wat has brought many visitors to the beautiful town of Siem Reap in Cambodia, but it has not been a popular destination for car makers to show off their latest models, until recently.
When the invite came to our office for us send a participant to the Porsche Adventure Drive 2016 event, the mention of stopping by Angkor Wat in the itinerary caught my attention and I was quick to volunteer for the job.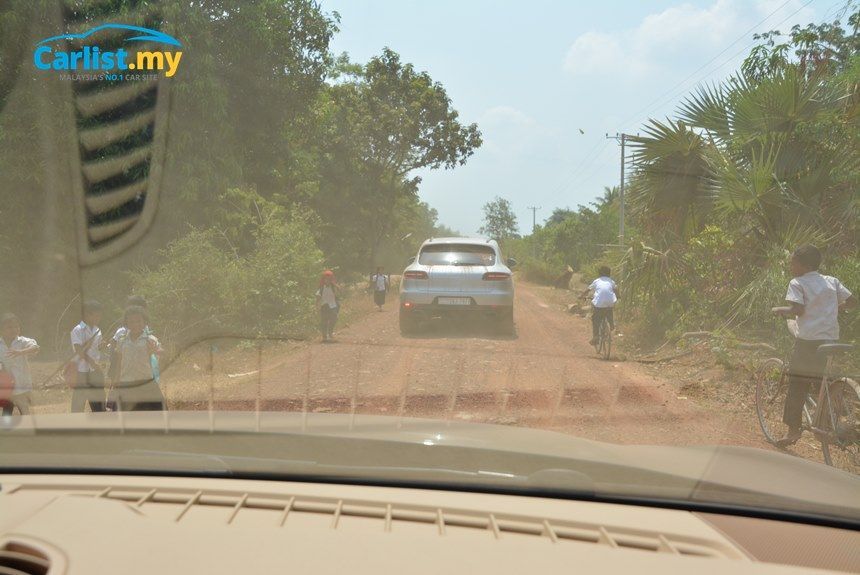 We landed at Siem Reap in a hot afternoon; coming from what I already thought was a heat wave sweeping through KL, that's saying something. Temperatures were definitely upward of 38 on the Celsius scale. There's less humidity than I'm accustomed to at home, however, meaning I did not sweat as much.
The itinerary welcomed us to the trip with a free and easy afternoon followed by a casual dinner under starlight, not at a fancy 5-star Michelin restaurant, but rather surrounded by the ruins of the Prasat Kravan temple; prepping us for the more earthly surroundings which we will be having plenty of for the next day.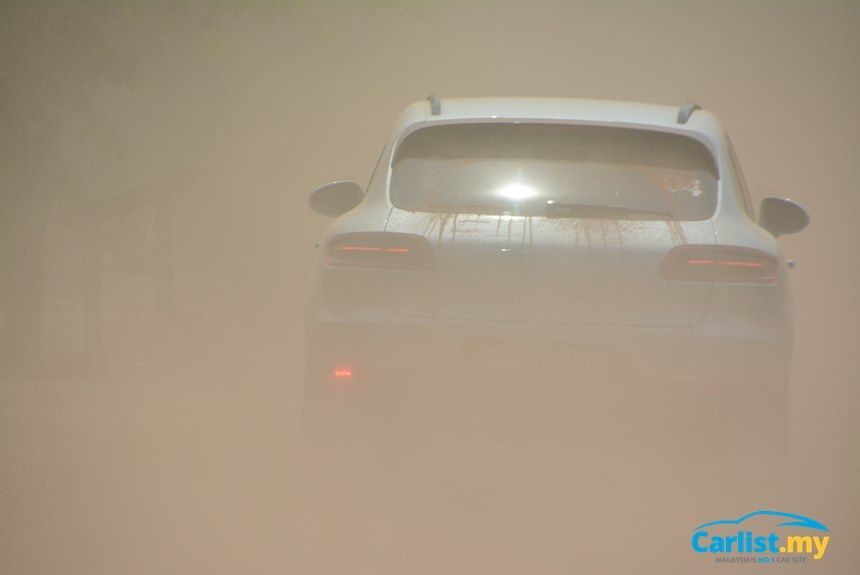 The actual drive programme was only a day-long. After an early breakfast, our contingent of media representatives from Malaysia, Singapore, Cambodia, and as far as Europe, were unleashed on the streets of Siem Reap behind the wheels of various variants of the Macan and Cayenne.
Organized into a tightly held convoy, the journey was intended as a demonstration of Porsche's abilities to engineer SUVs with the breadth of talent to rival a Land Rover's – combining cosseting luxury, on-road dynamism, and off-road ruggedness in one package.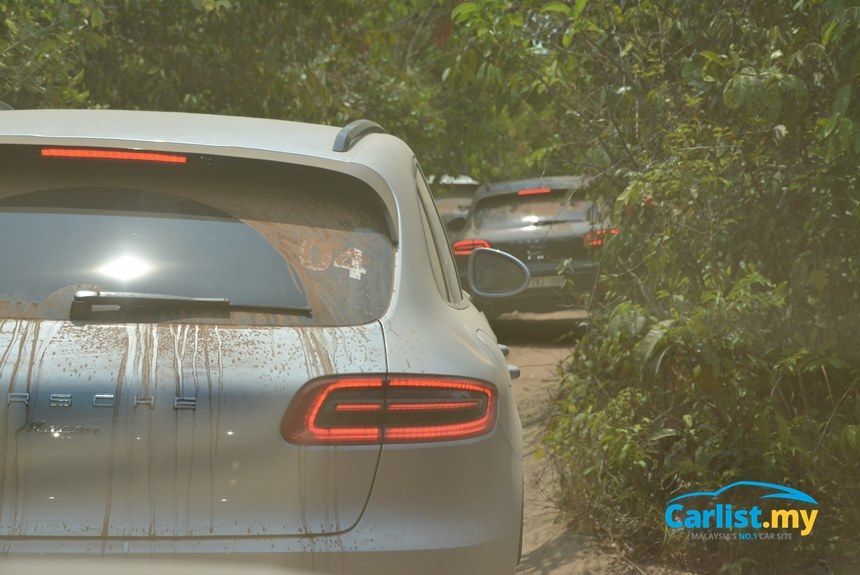 Surrounded by various slow-moving vehicles that include the Cambodian-special motorcycle-pulled rickshaw, this drive was, however, never about showcasing the performance aspects of the Macan's and Cayenne's DNAs. Instead these bulky machines were taken into circumstances beyond typical usage, inching through tight gaps and kicking up dust from laterite roads.
The journey to lunch at Banteay Ampil Temple wasn't exactly what we would call precarious, but it involved plenty of kilometres of the beaten track. The unpaved terrain and tight bushes surrounding us are more typical settings for test drive events for pick-up trucks and other rugged machines rather than luxury SUVs from one of the world's best-recognized car brands, but if the point was to prove that the Macan and Cayenne can rough it out with the best of them, the message was certainly received.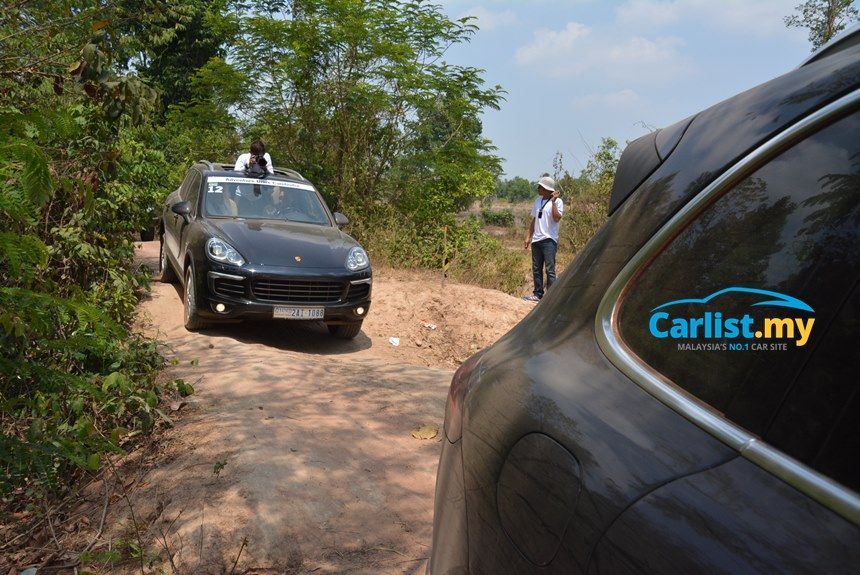 Not content with lashing the bodywork with sharp twigs and battering the suspension with ruts and potholes, the cars were subject to further punishment at an obstacle course which we took turns to try on near our lunch spot. The challenges served as a demonstration of these vehicles' abilities to handle themselves on low grip inclines without slipping. This writer faced a bit of a challenge negotiating a sandy off-camber left-hander, but otherwise went through the course without incident. Pretty regular off-roading tests all being told, but both the Macan and Cayenne negotiated the challenges without breaking sweat.
The original plan after lunch was to stop by Angkor Wat after lunch for an on-foot treasure hunt, but enforced changes due to road closures forced that part of the itinerary to be relocated to Ta Prohm temple, enthusiastically promoted by locals as the Tomb Raider temple. Pleasingly, this writer and his team mates were able to summon their inner Lara Crofts and successfully completed the mission of the treasure hunt, which was to locate one of two Porsche 911 scale models hidden in the temples.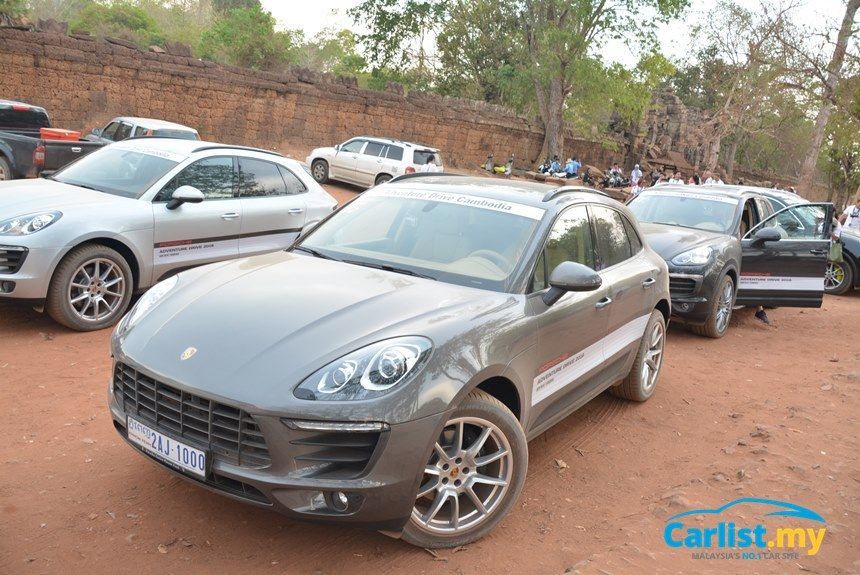 Our journey back to the hotel took us past the narrow gates of Angkor City and tantalizingly close past Angkor Wat. We could see parts of the beautiful ruins from afar, but scheduling restrictions left us with no time to marvel at the splendour of this ancient and magnificent structure up close. And because the Malaysian group were booked into early flights the next morning, we didn't have time to return and visit it on our own either.
So, no Angkor Wat for me then, and the drive programme did not test any of the vehicles anywhere near their performance potential. This was a drive event that was profoundly different from what the lot of us in the motoring media fraternity have grown accustomed to. It was one of those rare motoring trips that the cars did not hog the limelight but instead blended into the background and served us dutifully as tireless companions.
---
---
---
Comments