Porsche Breaks Nurburgring Lap Record With Their 919 Hybrid Evo
Auto News News travels fast. Just a few days after Porsche has smashed the lap record for the Nurburgring with their 919 Hybrid Evo ex-LMP car, the internet was aflame with admiration. Having previously set a lap record at Spa, it was only natural for Porsche to attempt a record at what is arguably the most challenging racetrack in the world. The previous record was held by the late Stefan Bellof in, of all things, a Porsche 956 C during practice for a 1000 kilometre race of the Nurburgring.
That record stood for over 35 years, being damn near impossible to beat - especially unless you had a proper high end racecar. Behind the wheel of the 919 Hybrid Evo was WEC Champion Timo Bernhard, and he blew past the previous record with a 51.58 second edge and an average speed of 233.8 km/h. With massive aerodynamic downforce and mechanical grip as well as an extremely potent powertrain, it's no surprise that the 919 Hybrid Evo could take the record.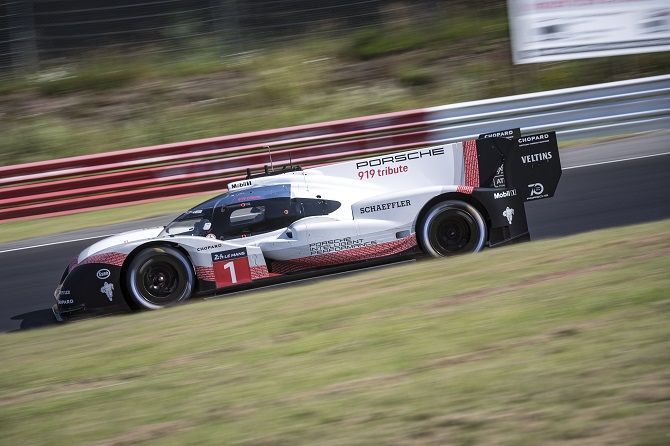 For those unfamiliar with the car, the 919 Hybrid Evo is essentially an entirely unrestricted version of the 919 Hybrid that Porsche used to compete with in WEC up until last year. Their retirement from the WEC meant that they had a number of 919 Hybrid racecars lying around unused, and since they would no longer be used for competition they could be run at maximum operating power and downforce as they no longer had to comply to regulations. Power outputs went up from 500 hp to 720 hp on the same fuel, without the restrictions.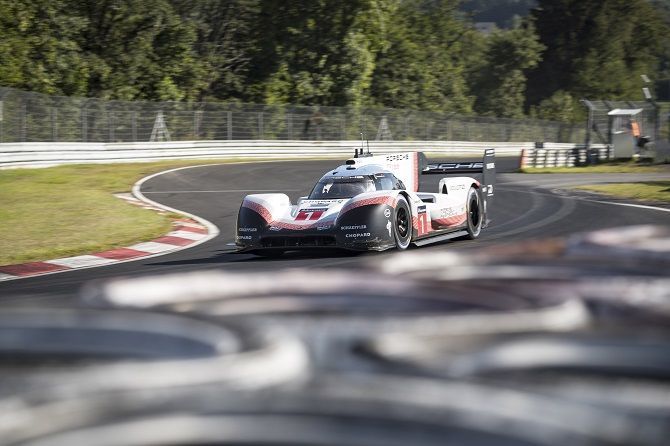 Essentially it's the most aggressive time attack car in the world, but every racecar has an end to its reign. With numerous wins in the WEC, Porsche is using this as a sendoff for the 919 Hybrid Evo in all of its LMP glory. The attempt at the Nordschleife closes the chapter of chasing records with the Porsche 919 Hybrid Evo. At rather moderate speeds, the top athlete will have several more appearances:
July 6 and 7: VW Fun Cup Spa-Francorchamps (BE)
July 12-15: Goodwood Festival of Speed (GB)
September 2: Festival of Porsche Brands Hatch (GB)
September 26-29: Porsche Rennsport Reunion Laguna Seca (California, USA)
---
---
---
Comments