Porsche Rebuilds A Carrera GT To Factory Spec
Auto News If you want to talk about iconic Porsche models, there's no passing up on the Carrera GT. With its Formula 1-derived V10 screamer of an engine, it is still one of the most sought after Porsche models for collectors, being entirely unique to the rest of the Porsche line-up. For one very wealthy collector, Porsche was willing to restore their Carrera GT to fresh-out-of-factory spec, and you can imagine the amount of effort that goes into a project like this.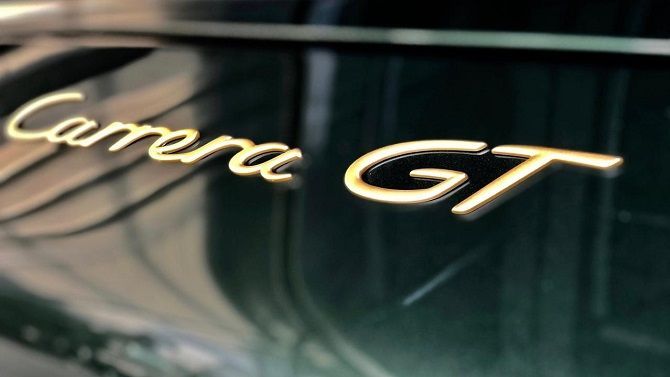 Porsche being Porsche, the Carrera GT was stripped down to its bare chassis. Components that couldn't be refurbished or repaired were entirely replaced, on top of a full powertrain and chassis overhaul. While all the components were out of the car, the owner suffered from a massive case of might-as-well and decided to repaint the entire car in Oak Green Metallic - a colour never originally available with the Carrera GT.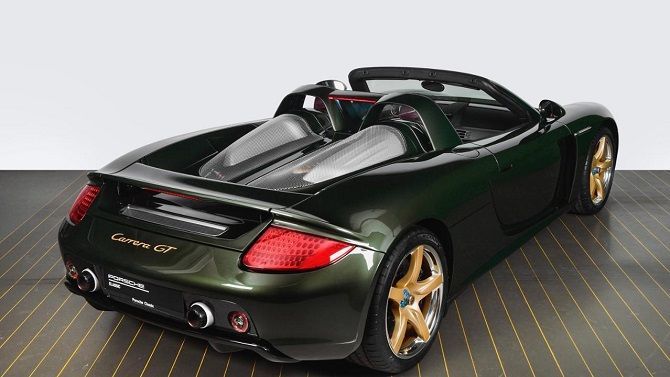 The wheels are also a talking piece, finished with gold paint and actual silver. The silver element was used in the rim lip in order to achieve a proper chrome finish, with a layer of lacquer atop to stop the silver from oxidizing. The colour scheme complements the blue and silver centrelock caps nicely, neither being too eye-catching for the subtle paintwork of the body, nor too plain and obscure.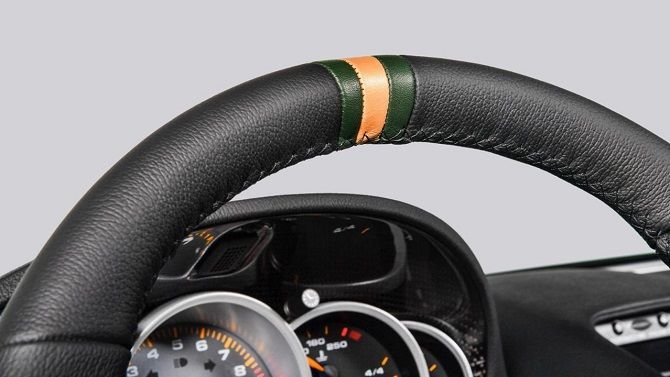 As is the case with most modern supercars, there are quite a number of carbon fibre trim pieces and components. Over time, the lacquer of the carbon fibre starts to yellow and fade, which results in some rather tricky restoration. The original lacquer needs to be sanded down and removed without compromising the actual carbon fibre weave, and new lacquer needs to be applied atop. The slightest miss-step can result in ruining the whole component, while the surface also needs to be ultra smooth.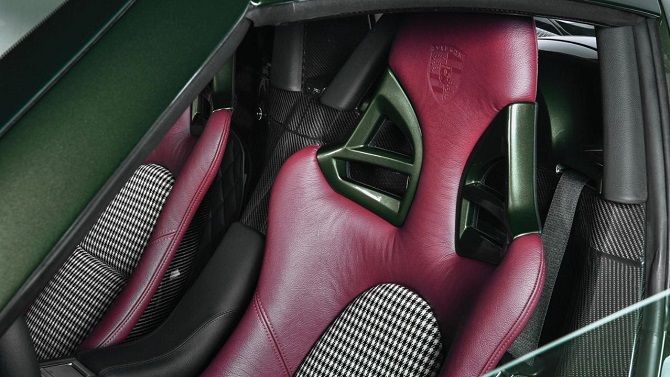 The owner took delivery of their car at the Porsche Experience Centre in Atlanta, which seems to be the home of many great Porsches, new and old. The car is a testament to the abilities of Porsche Classic Factory Restorations in Stuttgart, in taking something old and tired and making it whole again. For those who have restored a classic car in their time, there's no better feeling than seeing a car completed and as good as the day it left the factory floor.
---
---
---
Comments