Porsche Unveils A New 935 At The Rennsport Reunion
Auto News For those who weren't watching motorsports since the 1970s, the Porsche 935 is a quirky racecar with a storied and rather successful history, whether in the hands of Porsche themselves or under Kremer with their K2, K3, and K4 versions.
In a rather interesting turn of events, Porsche had decided to revive that three-digit badge for a limited run of 77 units, and it can be yours for a whopping 701,948 Euros (RM 3,372,585.49). That's a huge amount of money, but it is an iconic shape and a great throwback to the glory days, and definitely something unique in both form and function.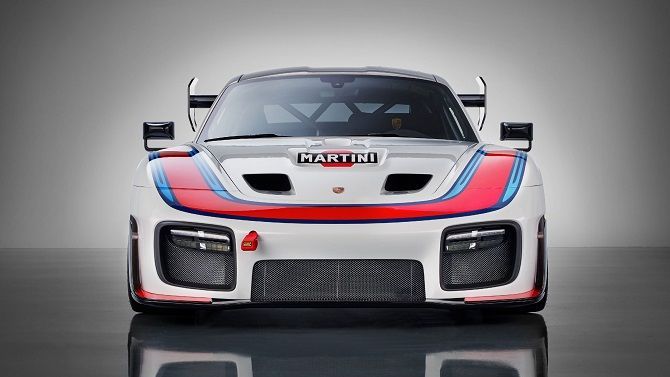 Sadly, you won't be able to drive it on the road. It's a "clubsport racer", which means you'll only be allowed to enjoy it within the confines of a track. The styling is clearly inspired by the original 935, but the base of this new model is a 991 GT2 RS, with a narrower body at 2.03 meters and an overall length of 4.87 meters.
Performance comes from a turbocharged 3.8-litre flat six, derived from the one in the GT2 RS and pushing 700 hp. Weight stands at 1,380 kg, which comes from lighter materials in the body shell such as aluminium-steel composites and carbon-fibre Kevlar. There's even an FIA-compliant removable escape hatch in the roof, for the serious track rat.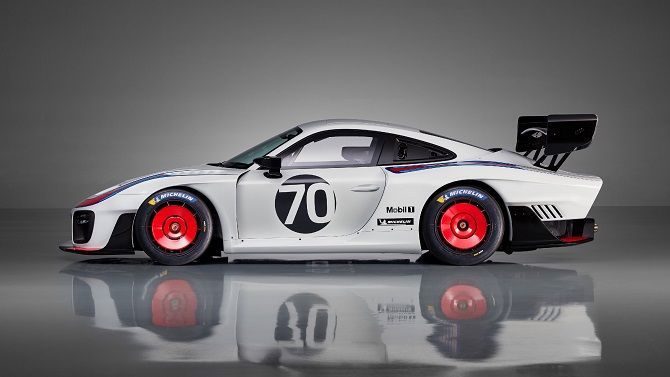 The flat sides are a throwback to yesteryear, where form was very much determined by aerodynamics - primitive in those days, but effective nonetheless. The headlights are much less pronounced, with a slantnose front end that's long been missing from the Porsche lineup.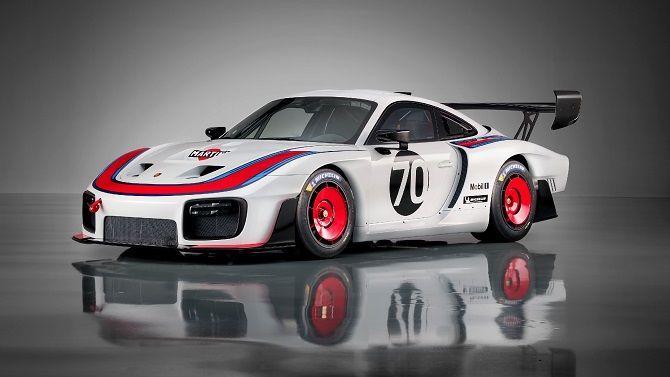 Paintwork comes in a singular Agate Gray, with the Martini livery being optional. 18-inch wheels up front and rear, 11.5 inches and 13 inches wide respectively, form the base of the wheel setup and the car is delivered with transport tyres, to be swapped out for the performance tyre of your choice.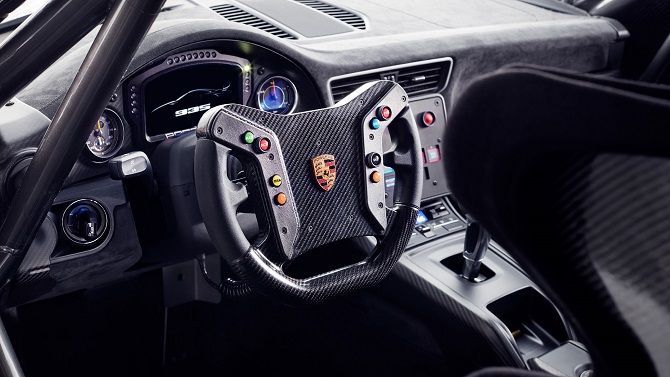 It's an interesting step for Porsche, which has more recently been looking to the past for inspiration for the future. What's more interesting is the fact that this is a car that hasn't been sold out before release, which is the case with most limited edition models - possibly because of its rather limited market and collector's value.
---
---
---
Comments