Price Cut For Mercedes-Benz C200 Avantgarde, CKD C250 AMG And C200 Exclusive Added
Auto News Barely a week after the 510 hp Mercedes-AMG C63 S was launched in Malaysia, Mercedes-Benz Malaysia has expanded its range of C-Class models even further with the addition of the C200 Exclusive (RM252,888 without insurance) and C250 AMG (RM287,888 without insurance). Not only that, the existing C200 Avantgarde's price has been slashed by RM21,000 to RM248,888!
The existing C250 Exclusive (RM299,888 without insurance) will be discontinued.
Mercedes-Benz Malaysia says the reduction in prices was made possible thanks to incentives from the National Automotive Policy 2014 – which grants an unspecified range of 'customised' incentives to locally assembled vehicles that meets the NAP's criteria for Energy Efficient Vehicles (EEVs).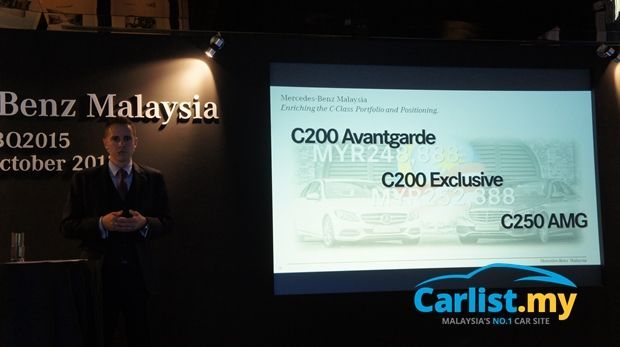 Mercedes-Benz Malaysia said all three variants of the locally-assembled C-Class – C200 Avantgarde, C200 Exclusive and C250 AMG qualifies for the incentives.
Globally, the C200 has a kerb weight of between 1,445 kg to 1,465 kg, with a claimed fuel consumption of 5.3- to 5.6-litre/100 (depending on trim level and options fitted).
Figures for the C250 are 1,480 kg, achieving the same claimed fuel economy as the C200.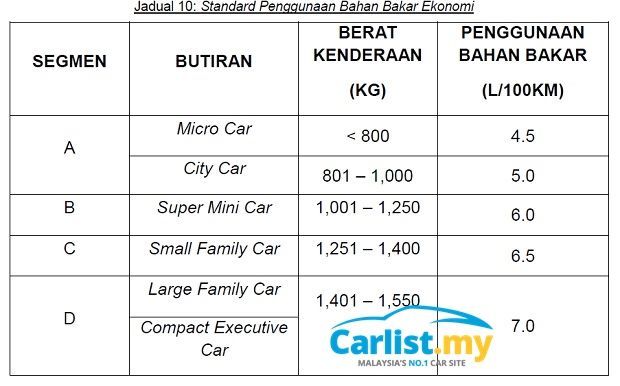 Under the guidelines set by NAP 2014, cars weighing between 1,401 – 1,550 kg must not consume more than 7.0-litre/100 km to qualify for the 'customised' incentives so the C200 and C250 clearly meets this requirement. However, fuel consumption is not the only criteria evaluated.
The vaguely worded NAP 2014 does not spell out any specific details on the specific requirements and the value of tax breaks eligible but it is understood that other areas like the total value of investment, setting up of green supply chain, technology transfer and investment into human capital are also taken into consideration.
Mercedes-Benz Malaysia has also confirmed that the company has in the midst of applying for the necessary extension from the government to extend the duty exemptions for its locally-assembled E300 BlueTec Hybrid and S400 Hybrid beyond 2015. Both locally-assembled hybrids are exempted from excise duties and import duties (for imported components). Under NAP 2014, the incentives will expire in 31-December 2015.
Mr. Mark Raine, Vice-President of Sales and Marketing at Mercedes-Benz Malaysia confirms that despite the current forex situation, there will be no increase in prices of Mercedes-Benz models sold by the company, at least for the foreseeable future.
---
---
---
---
Comments