Proton And Huawei Join Forces To Reward Customers
Auto News To celebrate the end of 2020, Proton has teamed up with Huawei to launch the nationwide "PROTONxHuawei Better Together" campaign to further reward its customers.
---
The contest will reward lucky customers with attractive prizes including a brand-new Proton X70 as the grand prize.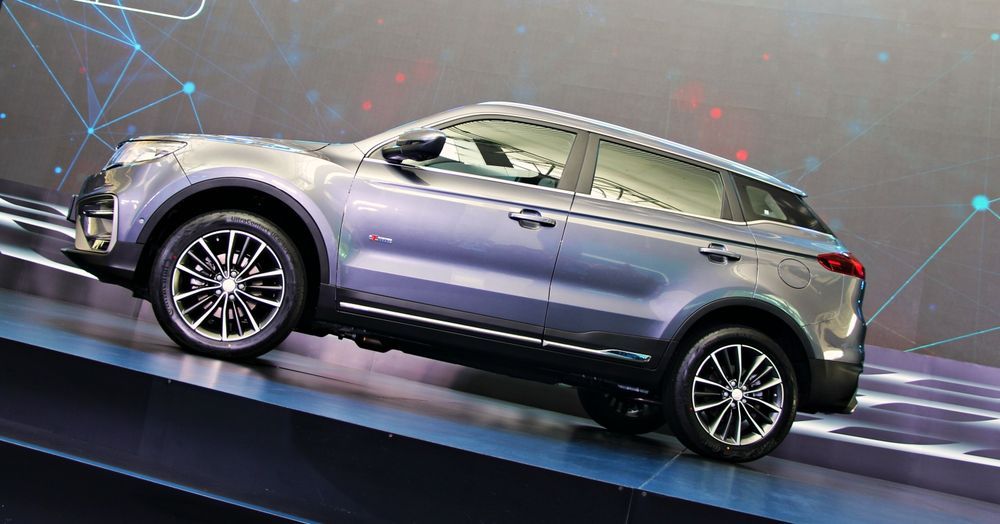 Held from 15 December 2020 to 3 January 2021 the contest is open to those who have purchased selected Proton models - such as the Persona, Iriz, Exora or Saga - and/or a Huawei branded device.
Aside from the Proton X70 grand prize, Huawei Mate 40 Pro smartphones are also up for grabs along with 17,000 Huawei online store vouchers worth RM100 each for buyers of Proton cars.
CEO of Proton Edar, En Roslan Abdullah added, "As we all know, it has been a tough year for everyone so as it comes to a close, we at Proton want to spread positivity among Malaysians and encourage everyone to embrace a new beginning for 2021,"
How to join the contest?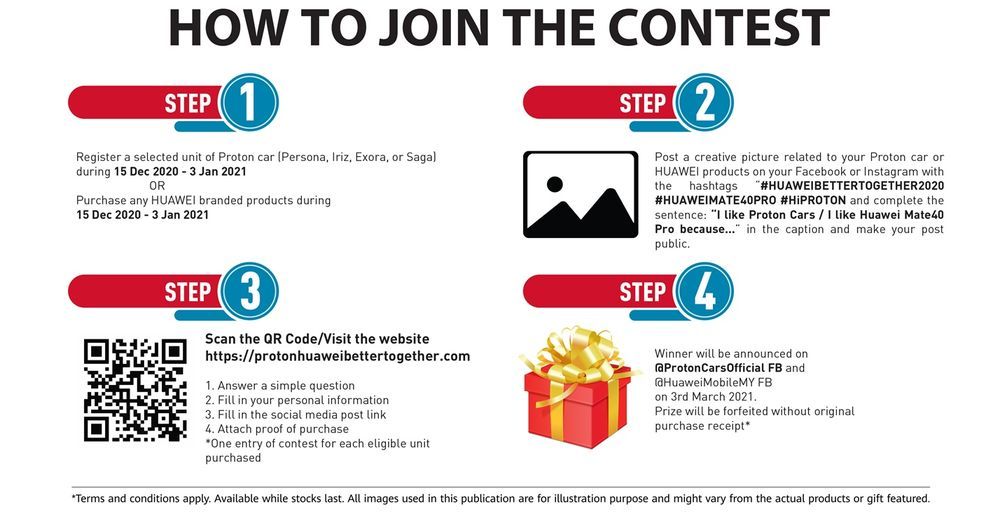 To participate in the contest, buyers of Proton cars or a Huawei branded device will need to post a creative post related to their Proton car or Huawei device on their respective Facebook or Instagram pages with the hashtags #PROTONHUAWEIBETTERTOGETHER2020 #HUAWEIMATE40PRO, and #HiPROTON along with the caption, "I like Proton Cars/Huawei Mate 40 Pro because…" Upon completion, participants are required to visit the contest website to provide necessary details.
---
---
---
Comments