Proton Developing Iriz With 1.3L Turbo Engine? Local Website Leaks Photos
Auto News Is Proton working on a 1.3-litre turbocharged engine, manual transmission for their all-new 2015l Iriz? These new images sure suggest as such.
Just a day after its big announcement of a potential partnership with Suzuki that's believed to spawn a new model in Proton's line-up, here's more juicy news from our national carmaker.
Published by local website, Funtasticko, here are what appear to be leaked images of a Proton Iriz test unit with a "1.3 Turbo M/T" sticker stamp on the dash.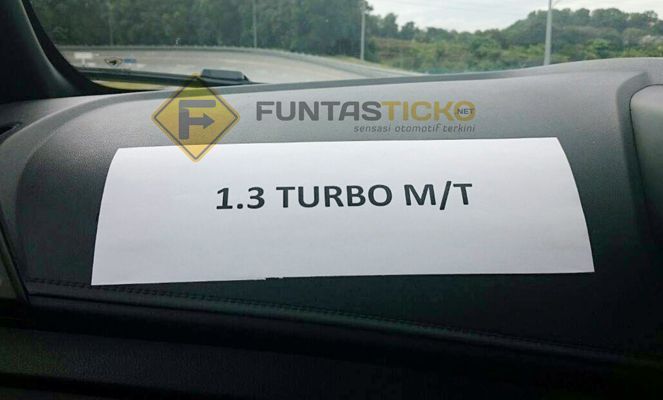 A second image (below) shows a Proton Iriz test mule with "1.6 CVT 3-Mount" stickered – with the local site suggesting that this could be trials for a quieter CVT-equipped Iriz in response to criticisms surrounding the variant's excessive transmission whine.
Months ago at the group media test drive of the all-new Iriz, Proton officials told us themselves that yes, a hotter version of the Proton Iriz will be introduced in Malaysia come 2015 – words straight from the carmaker's Chief Technical Officer, Abdul Rashid Musa.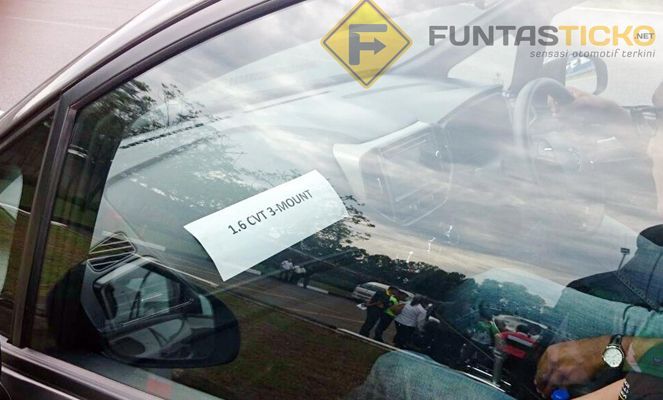 The project is believed to have been in the works since then, with the Proton chief already hinting at items beyond a more aggressive bodykit and sportier alloy wheels.
Back then, Rashid had already mentioned a 1.3-litre turbocharged engine, and reminded us of how the Iriz's speedo read all the way to 240km/h (something that's likely to be shared with this hotter Iriz).
RECAP: Proton To Dabble In Direction-Injection & More Turbo Power
In another report that followed, Proton's chief was again keen to remind us that the Proton Iriz had lots to gain in terms of powertrain developments, highlighting then that Proton didn't only purchase a set of Petronas engines back in 2012, but also a total of 117 patents and seven engine technologies.
Rashid then teased the idea of direct-injection, turbocharged petrol and diesel engines weren't too far a stretch from reality as many would think.
Image Credit: Funtasticko
---
---
---
Comments