Raya Review: 2023 Toyota Camry - Dream to have over the Raya period - Hybrid next year?
Reviews The 2023 Toyota Camry 2.5V was the perfect companion during the recent Raya holidays, perhaps only the Camry Hybrid currently being previewed at Toyota's headquarters could have topped it.
---
During the Raya holiday, I had the privilege of commandeering Toyota's much-loved Camry. If there's any sedan that is a safe bet to handle the rough and tumble of the festive season, that sedan would be the 2023 Toyota Camry 2.5V.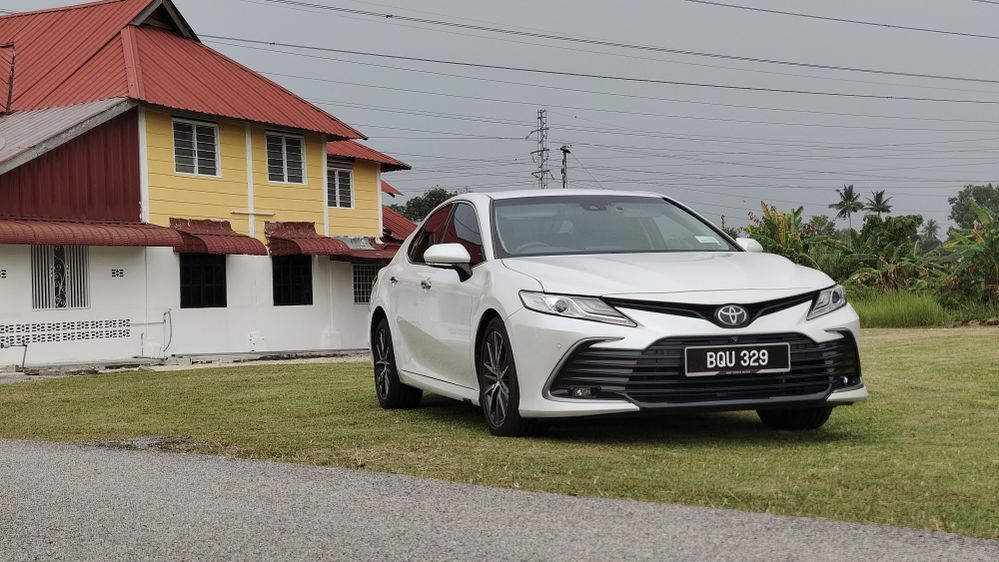 In my opinion, the Camry is the perfect choice for those who want to celebrate any festive season in style without compromising on comfort or safety.
First of all, let's talk about the roads. We all know that Malaysian roads can be a bit of a challenge, especially during the festive season when everyone is out and about where roads are congested.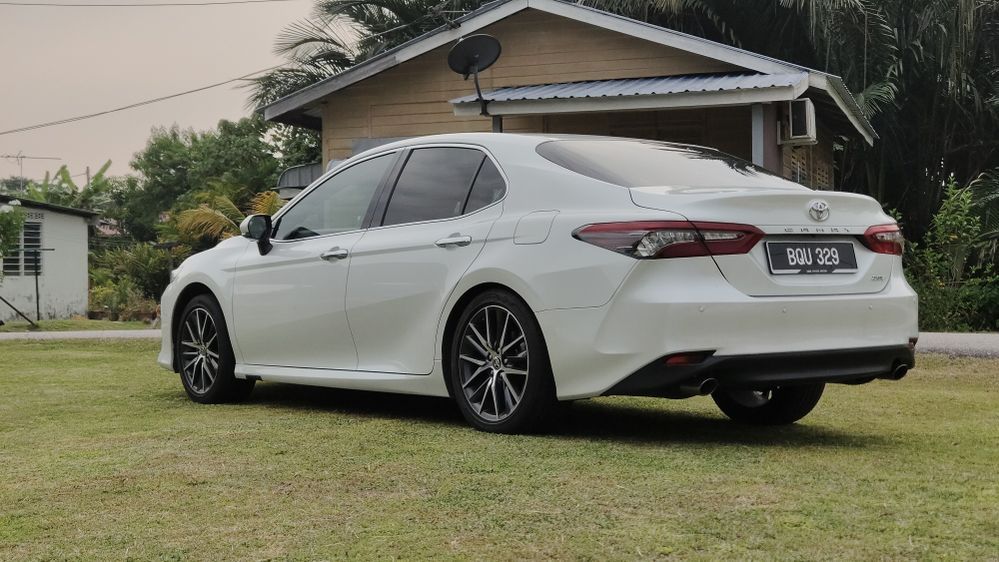 But fear not, because the Camry 2.5V is equipped with a refined, reliable and powerful engine and comfort suspension setup, which can take on even the roughest of journies with ease. So, because I had the Camry, I went ahead and took shortcuts down dirt roads to Grandma's house - this car can handle it!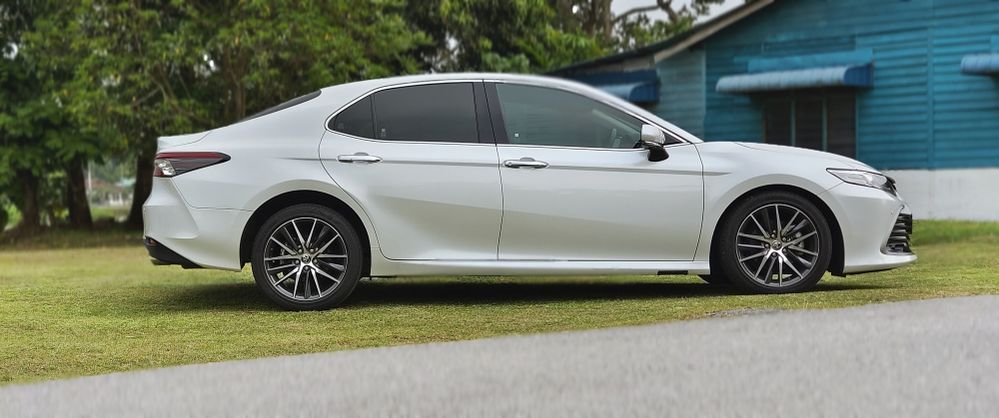 The Camry is also a great choice for families as it's not just built for executives. With plenty of room for passengers and cargo, this car can easily accommodate all your loved ones, their bags and gifts. And let's not forget about its safety features, which include seven airbags, a backup camera, and lane departure warning system. So you can rest easy knowing that your family is protected on the road.
My personal favourite convenience feature on the Camry is its Dynamic Radar Cruise Control (DRCC) system because it really helped me get through heavily congested highways. DRCC helped me maintain a safe distance from the preceding vehicle at any speed and brake automatically when the car ahead slowed down. It also allows low-speed following from 0 km/h onwards - perfect!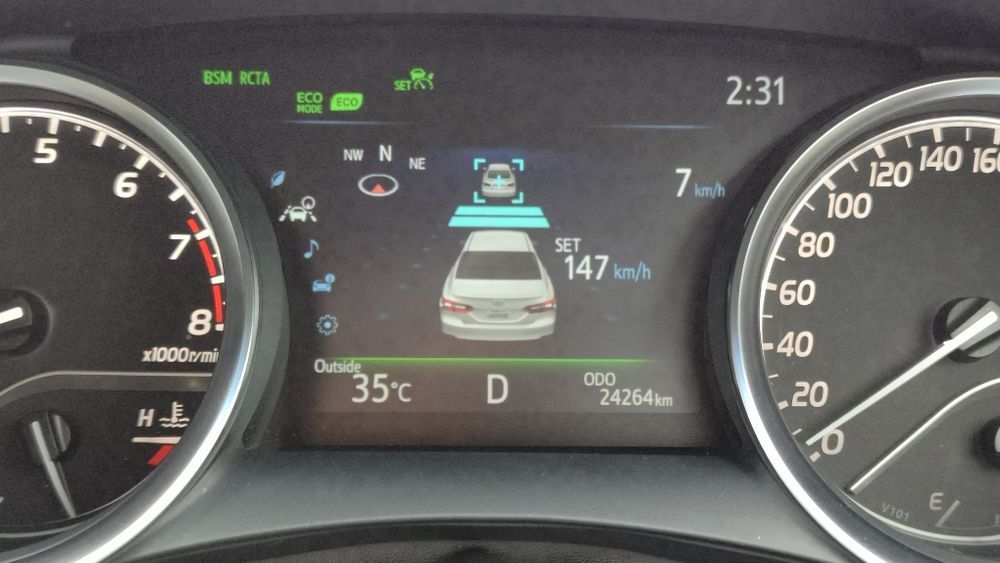 Overall and in my opinion, the 2023 Toyota Camry is the perfect car for the festive season. It's stylish, powerful, and safe - everything I needed to celebrate in comfort and style.
Would there have been a better road partner for Raya? Of course as that is subjective, depending on a person's circumstance, but to me, where I just wanted the motoring to be background noise during this congested period, the Camry was perfect.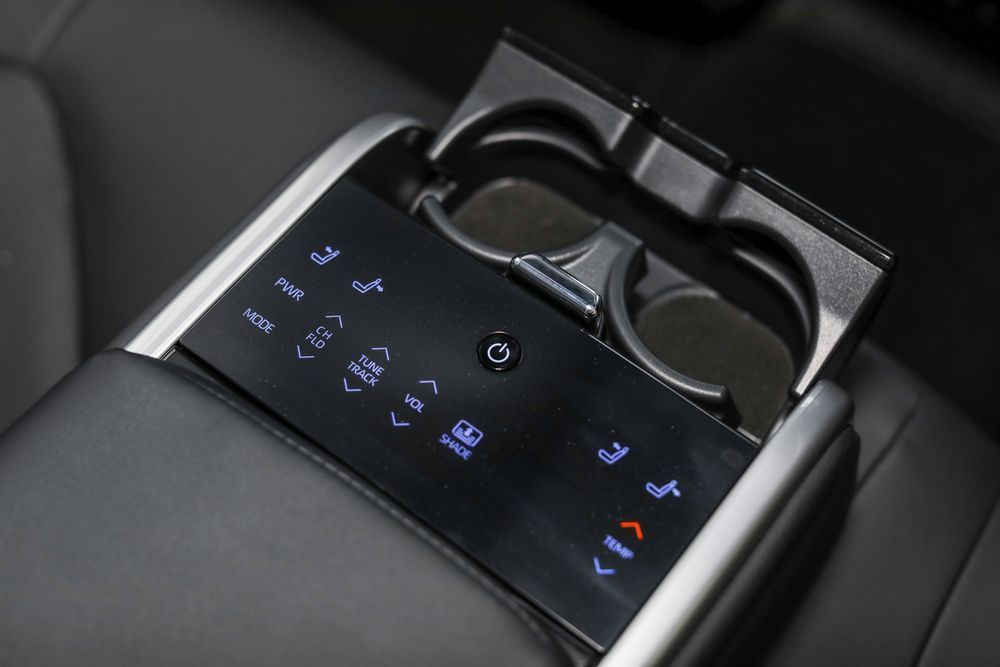 Some of the things that I really appreciated in the Camry were the motorised reclining feature on the rear seats, as I knew my family could get better comfort, wireless charging and mobile phone connectivity as it kept my phone charged and provided me with entertainment, as well as the 3 zone air conditioning system, which helped everyone in the car set their own climate.
How could the Toyota Camry Raya experience get any better? Well, UMW Toyota is currently previewing a Camry Hybrid at its headquarters, and they are gauging the response for it.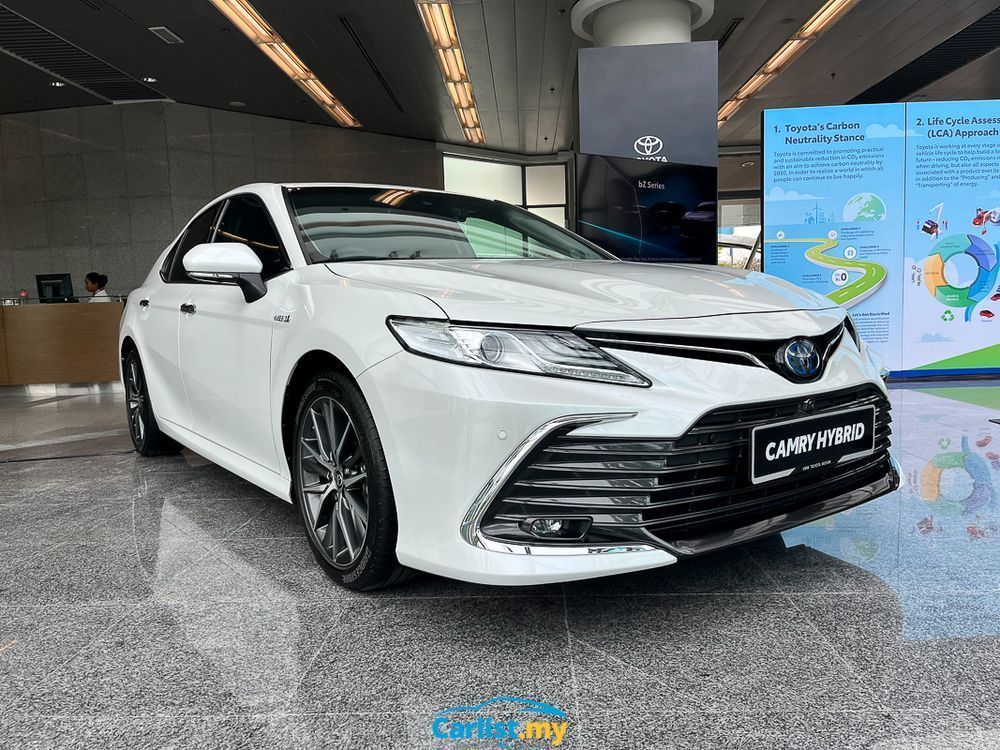 Perhaps if there's enough interest, UMW will introduce it to our market, which means we will get a Camry with better fuel efficiency and a smoother driving experience.
Based on the current Thai Camry Hybrid, which was launched in 2022, the sedan comes with a setup that's typical to Toyota Hybrids, featuring an Atkinson-cycle engine that produces 176 HP and 221 Nm of torque with the electric motor producing 86 HP and 202 Nm of torque giving the car a total system output of 211 PS.
The Camry Hybrid is also said to offer a 30% improvement in terms of fuel efficiency, which is also a step towards CO2 emission reduction, which is part of UMW Toyota's multi-pathway strategy.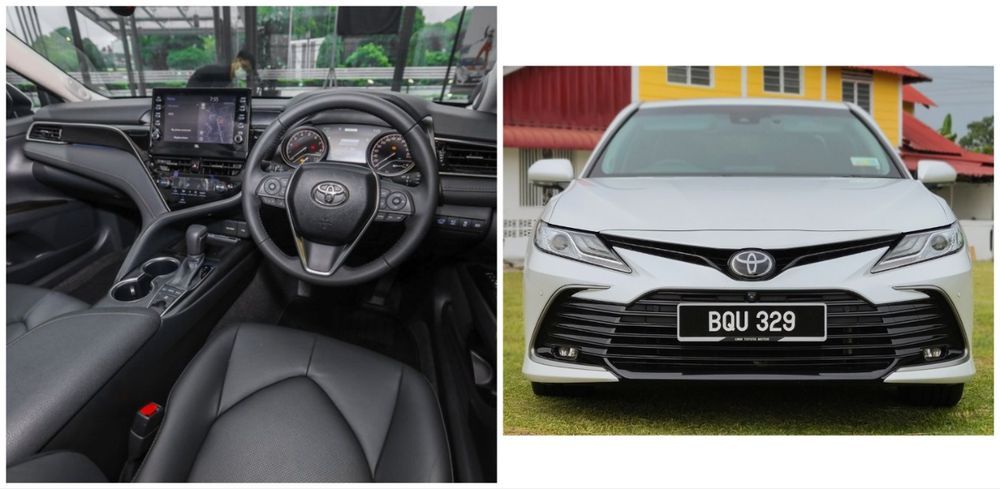 2023 Toyota Camry 2.5V Specifications
Engine: 2.5 L Dynamic Force Engine With VVT-iE
Transmission: Direct Shift 8-speed Automatic Transmission
Power: 209PS @ 6,600 rpm
Torque: 253Nm @ 5,000 rpm
Safety and convenience: Toyota Safety Sense
Warranty: 5 Years
Price: RM219,800
---
---
---
---
Comments