Review: 2016 Volkswagen Vento - More for Less
Reviews Buyers are spoilt for choice when it comes to B-segment sedans. Each option has various strong points and draw backs, but one of the more innocuous choices to make it to our market is the Vento (formerly known as the Polo Sedan). It is a pillar of simplicity and minimalism among cars that are becoming more outlandish and aggressive in terms of design, and yet it comes with some rather sophisticated powertrain options. In true German fashion, the engineering is tucked away beneath- more to be experienced than to be seen. With the rebranding of the Polo Sedan comes the opportunity for Volkswagen to offer more in their product, and this top-spec Vento is the perfect example of this.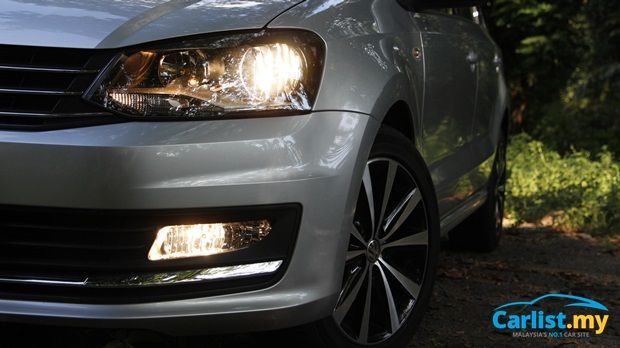 Specifications:
Price: RM 93,888
Engine: 1.2-litre, Inline-4 transverse, Turbocharged
Power: 105 PS
Torque: 175 Nm @ 1,500 rpm – 4,100 rpm
Transmission: Dual clutch, 7 speed, FWD
Fuel Consumption: 10.2 litres per 100 km as tested
Safety: ESC, ABS with BA, ICRS, four airbags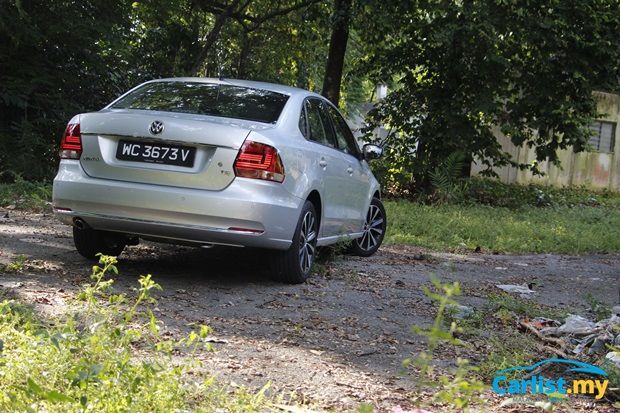 Overview:
As a B-segment car, the Vento faces some stiff competition- but it has plenty of merits of its own as you will find out later on in this review. It isn't a conventional choice, and one can't deny that Volkswagen's brand image has suffered over the past few years as they've been plagued by DSG issues and the (entirely irrelevant here) 'Dieselgate' scandal. And yet despite this, they've soldiered on- the Vento offers the 1.2-litre TSI engine in a sedan form, and that's a good thing. It comes at a time when there are no other turbocharged B-segment sedan, giving it the edge that it will hold until Toyota and Honda bring their turbocharged engines to widespread use at the entry level.
The Vento boasts German quality and engineering, despite being a product designed for Russia and India, and this can be felt in numerous aspects of the car. From the solid thump of the doors shutting, to the feedback through the steering and pedals, and even to the overall fit-and-finish of the car; it's hard to say that none of this is appealing on some basic level.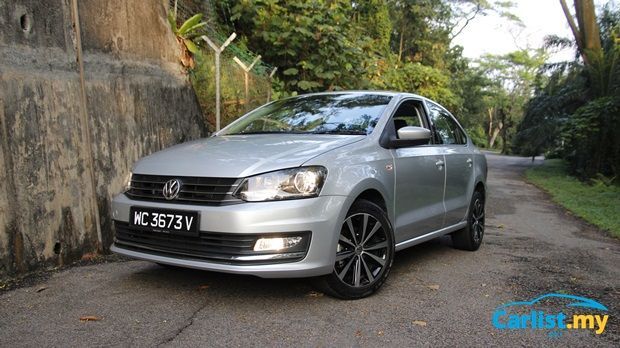 Exterior Design:
When you pit the Vento against its contemporary rivals, it looks rather plain- but it's the kind of plain that feels almost traditional at this point in time. Other cars have begun to adopt long, sweeping coupe-like rooflines and all manner of styling along the side of the body to provide a little more character- but the Vento doesn't have any of this. It is a classic 3-box shape, with a defined bonnet and flat boot, and a sleek side moulding which adds to the minimalist look.
With the introduction of the Vento name, Volkswagen made some minor changes to the front and rear bumpers- but these are minor and don't take away from the simplistic styling.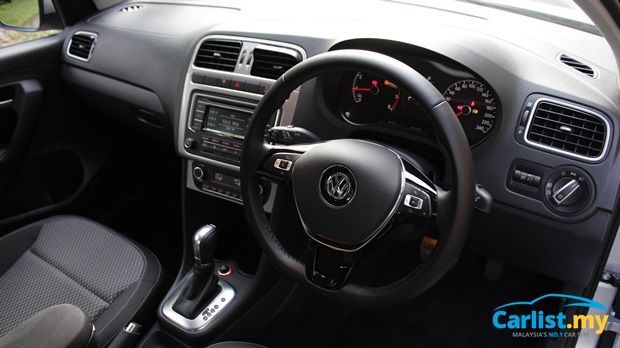 Interior Design:
The minimalism continues to the inside, but this doesn't have as much value as a minimalistic exterior. Our culture dictates that we always look for more product for the money, and in terms of visual, tangible features, the Vento is sorely lacking. It has an adequate head unit and entertainment system, but it is nowhere near the touch screen, large LCD displays of the Japanese offerings.
Minor changes from the Polo Sedan include a new steering wheel, but this is perhaps the only immediately obvious difference. Even in this Highline variant, owners are stuck with fabric seats instead of a leather option. The extra chrome pieces on the interior are a marginal help, but overall the Vento needs a bit more in the interior design in terms of complexity.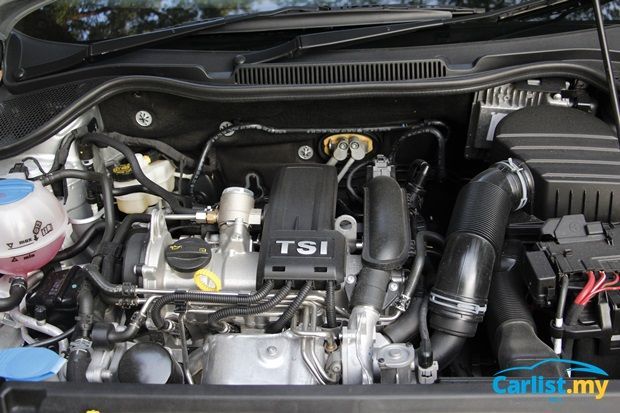 How efficient is it?
We managed to achieve a solid 10.2 litres per 100 kilometres when limited to largely city driving, which isn't the most economical figure for a small engine - but as it's known, stop start driving is the ultimate killer for a good fuel consumption figure. Given our previous experiences with the car, it is capable of travelling long distance without burning out the fuel tank- although with such a peppy engine it may be difficult to exercise restraint when presented with some open roads.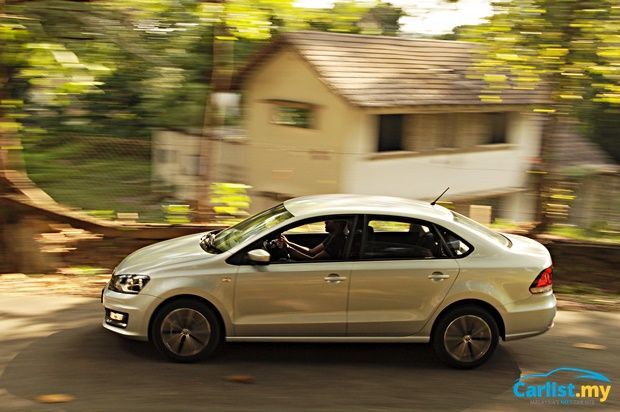 How does it drive?
With the 1.2-litre TSI motor powering this sedan body for the first time, it's certainly an interesting experience having a wealth of torque on demand, and such a quick shifting gearbox to match. It does make the Vento feel a bit more upmarket than the simple 1.6 MPI engine that was the sole powertrain option for the Polo Sedan, and from a real world perspective it allows for easier driving both in the city and out on the highway.
The Vento, by and far, has been one of the best handling cars in its segment. It was the only car in class that could pull off an avoidance exercise without losing control, despite its lack of electronic stability programming. With the facelift, Volkswagen has added ESC to the Highline Vento- and it works every bit as effectively as you would find in other Volkswagen products.
But even beyond this, the Vento is a nugget of joy in a group of cars that has "driving pleasure" pretty low on the list of development priorities. Perhaps the only car that could be as dynamic and enjoyable on a set of twisty tarmac would be the Mazda 2- but the Mazda 2 is the rare exception. If you favour a little bit of excitement in your day-to-day driving, the Vento is a solid choice.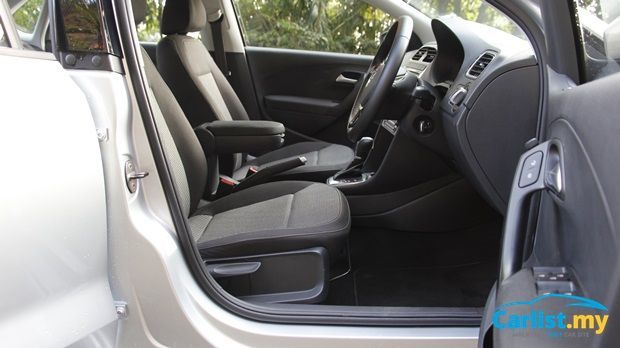 How comfortable is it?
As expected of a European car, the Vento has a relatively supple ride that doesn't disappoint. The extra heft of it helps a little with keeping the tyres on the ground over harsher tarmac, but overall it is the careful tuning of damper and solid spring rate choices that result in this appreciable ride. The suspension design and geometry of the Vento is nothing particularly special, but compared to the Polo there is a little more ballast at the rear with the tail- which definitely helps with damping out longitudinal undulations.
Wind noise, however, seems to be a little bit of an issue. Whether it's a choice of insulation material or an inherent flaw, the Vento seems to suffer from high cabin noise when cruising at less-than-legal speeds. It isn't outright deafening, but it feels a little incongruous when you consider that the rest of the car seems to be engineered adequately and perfectly put together.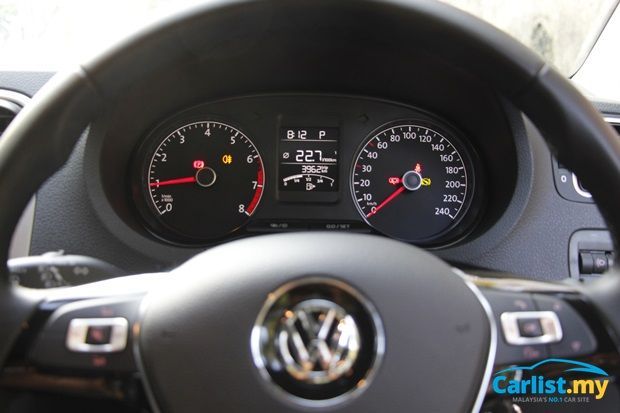 Conclusion
The Vento may be the most bare-bones car among Volkswagen's product range in Malaysia, but it still possesses many of the traits that make Volkswagens such appealing products. The solid build quality, a peppy engine up front, and driving dynamics that remind you that the Japanese still have a little bit to learn in this particular area. If your concern lies with the reliability of the 7-speed dry clutch DSG, then you can of course opt for the lower spec models that still come with the 1.6-litre MPI engine; this powertrain is by no means a let down, although it won't be nearly as spritely as the 1.2 TSI.
---
---
---
---
Comments