Review: 2017 Audi A4 B9 1.4 TFSI, 2.0 TFSI quattro – A More Matured Proposition
Reviews If we were to make a list of the most anticipated car launches of 2016, the fifth-generation Audi A4 (B9) would definitely have been among the frontrunners, as it was the final puzzle piece to complete the heavily contested premium compact sedan segment.
Launched last September, the new A4 was rather late to arrive in Malaysian shores even though the BMW 3 Series F30 and Mercedes-Benz C-Class W205 have been going at it for some time. Still, there were quite a number of potential buyers who were eagerly awaiting the arrival of the A4 to see what it has to offer against the other two Germans and the underdogs like the Lexus IS and the Jaguar XE.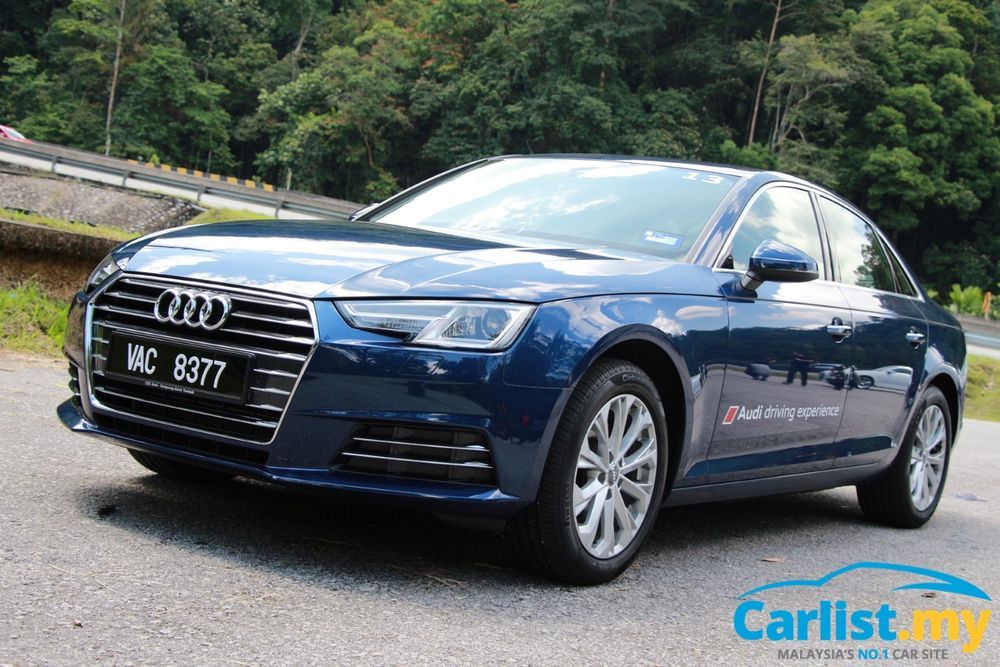 Although only the 2.0 FWD version of the new A4 was launched here initially, Audi recently added two new variants to the line-up - a base 1.4 TFSI FWD and the range-topping 2.0 TFSI quattro - both of which were recently offered in a media test drive from Setia Alam to Janda Baik and back.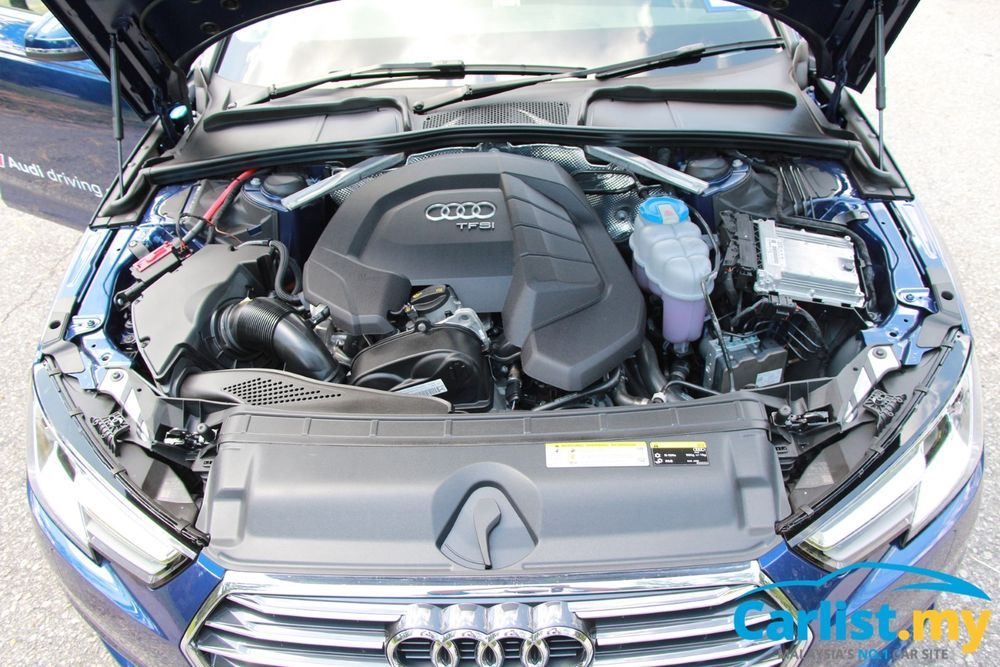 Specifications of the Audi A4 1.4 TFSI
Price: RM218,900 (OTR without insurance)
Engine: 1.4-litre, 4-cylinder, turbocharged
Transmission: 7-speed automatic
Max power: 150 PS from 5,000 to 6,000 rpm
Max torque: 250 Nm from 1,500 to 3,500 rpm
Fuel consumption: 5.2 litres/100km (combined)
Origin: Fully imported from Germany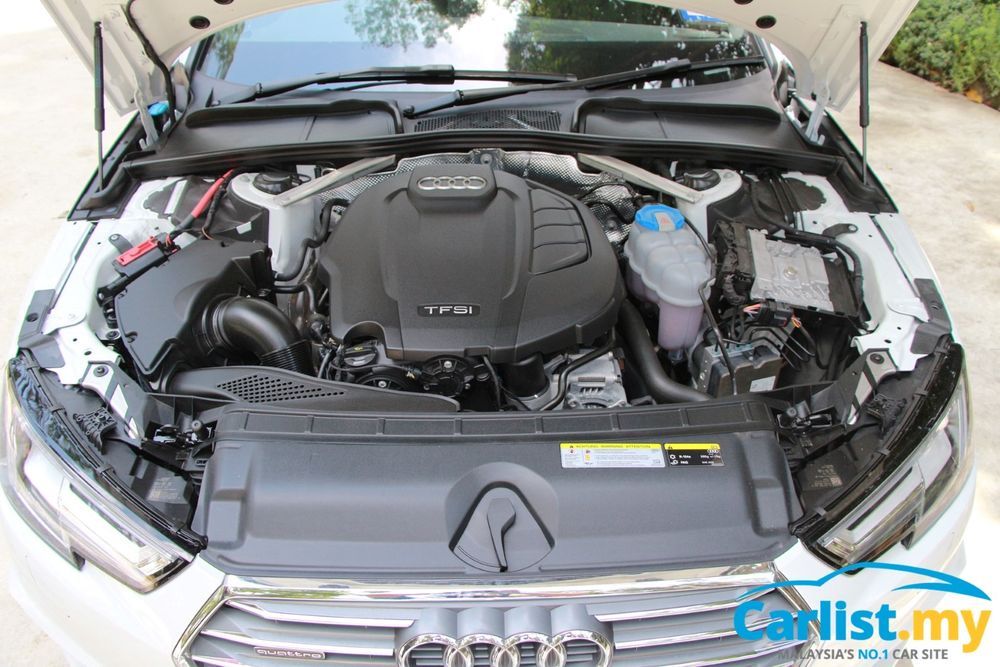 Specifications of the Audi A4 2.0 TFSI quattro
Price: RM314,900 (OTR without insurance)
Engine: 2.0-litre, 4-cylinder, turbocharged
Transmission: 7-speed automatic
Max power: 252 PS from 5,000 to 6,000 rpm
Max torque: 370 Nm from 1,600 to 4,500 rpm
Fuel consumption: 5.9 litres/100km (combined)
Origin: Fully imported from Germany
Overview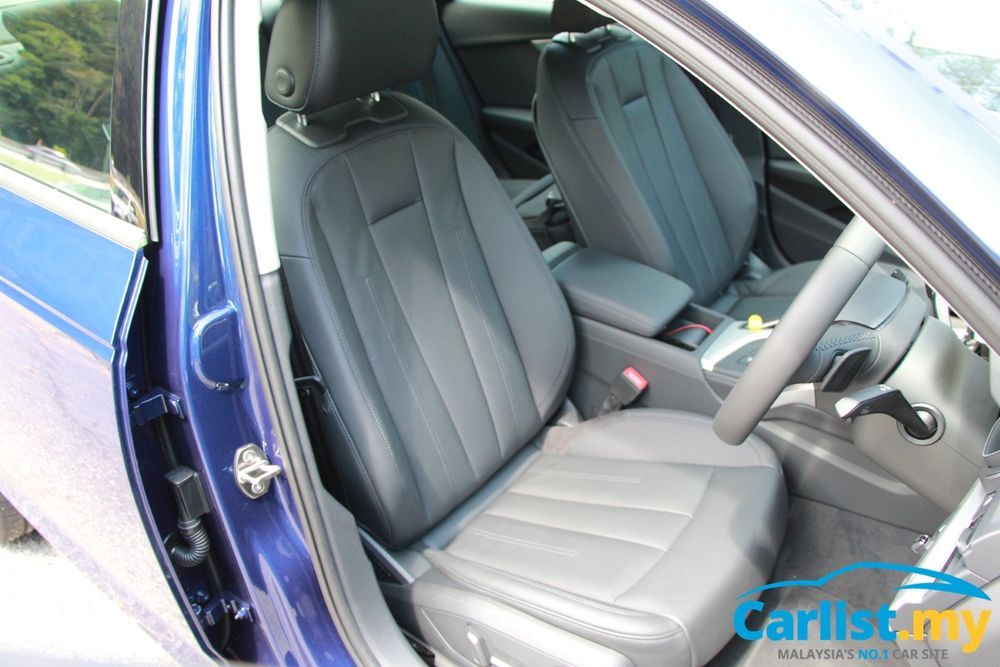 First unveiled at the 2015 Frankfurt International Motor Show, the fifth-generation Audi A4 is offered in three trim levels:
A4 1.4 TFSI – RM218,900
A4 2.0 TFSI – RM248,900
A4 2.0 TFSI quattro – RM314,900
While the entry level A4 1.4 TFSI is powered by a 1.4 litre turbo engine which kicks out 150 PS and 250 Nm of torque, the 2.0 TFSI is powered by a 2.0-litre turbocharged engine which churns out 190 PS and 320 Nm. The mid-range model is also offered with the option of a RM25,000 Tech Pack enhancement which throws in Audi's virtual cockpit, Matrix LED headlamps with dynamic front indicators, Apple Carplay, and Android Auto.
The range topping 2.0 TFSI quattro on the other hand receives a more powerful version of the same EA888 engine, delivering 252 PS and 370 Nm, enabling the car to achieve a top speed of 250 km/h and sprint from naught to hundred in an impressive 5.8 seconds.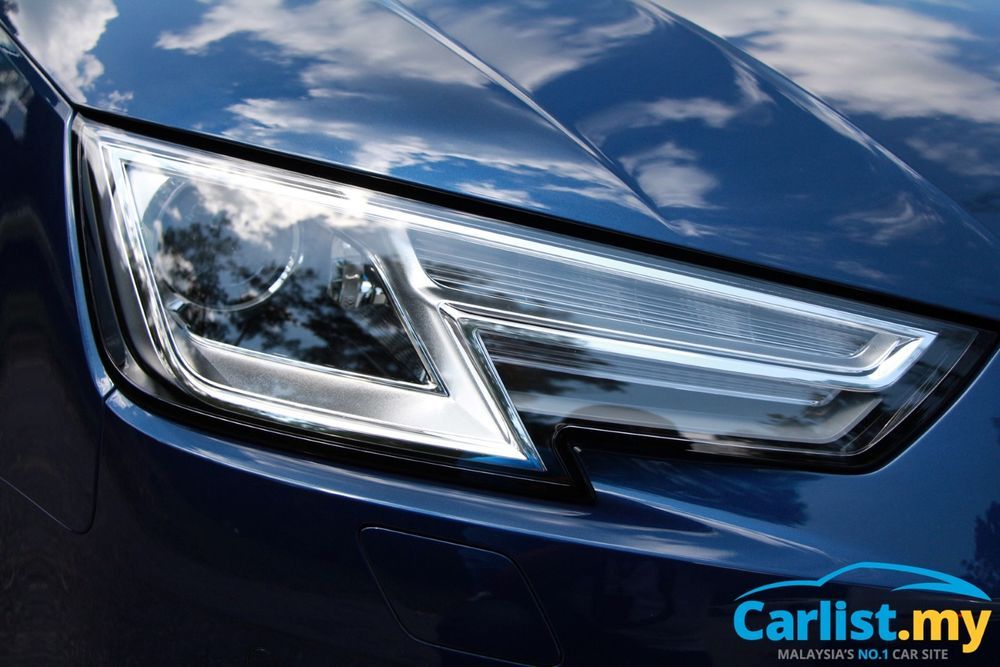 Despite having different engine configurations, all variants get the same seven-speed automatic S tronic gearbox with wet dual-clutch, which is responsible for sending all the power to the front wheels of the 1.4 TFSI and 2.0 TFSI, and to all four wheels for the 2.0 TFSI quattro.
Sitting on the Volkswagen Group's latest MLB Evo platform, Audi claims that up to 120kg has been shed from the outgoing model, resulting in better fuel consumption, performance, and a livelier driving experience than before.
Exterior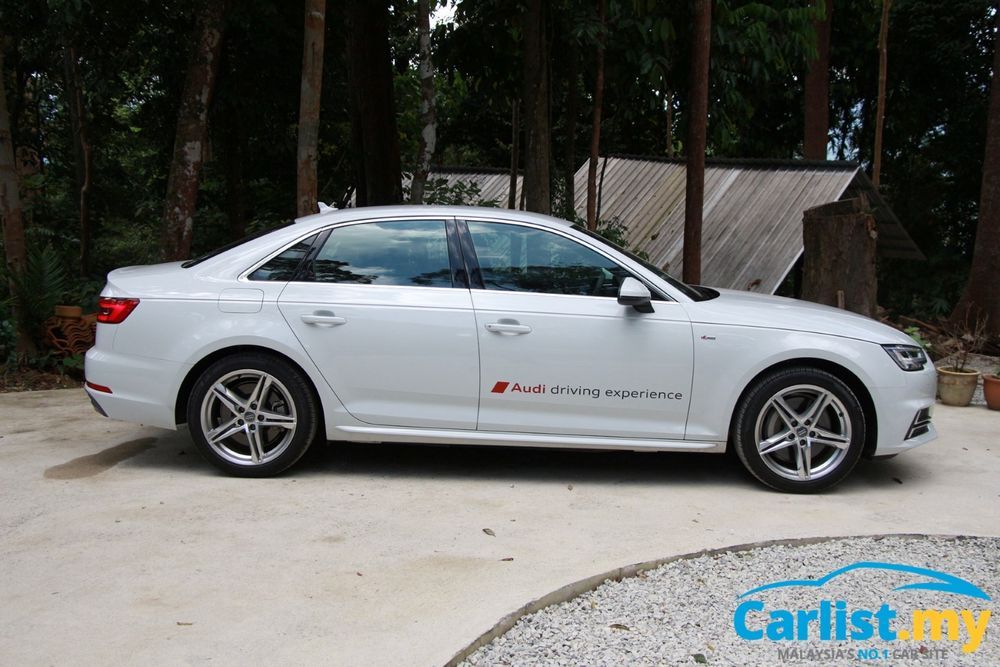 Measuring 4,726mm long, 1,842mm wide and 1,427mm tall with a wheelbase length of 2,820mm, the A4 has grown by 25mm in length and 16mm in width compared to the outgoing model. It is also the lowest in height within its segment, according to Audi.
Compared with its rivals, the new A4 is 102mm longer and 31mm wider than the F30 3 Series, and 41 mm longer and 32 mm wider than the C-Class, making it the biggest among the trio.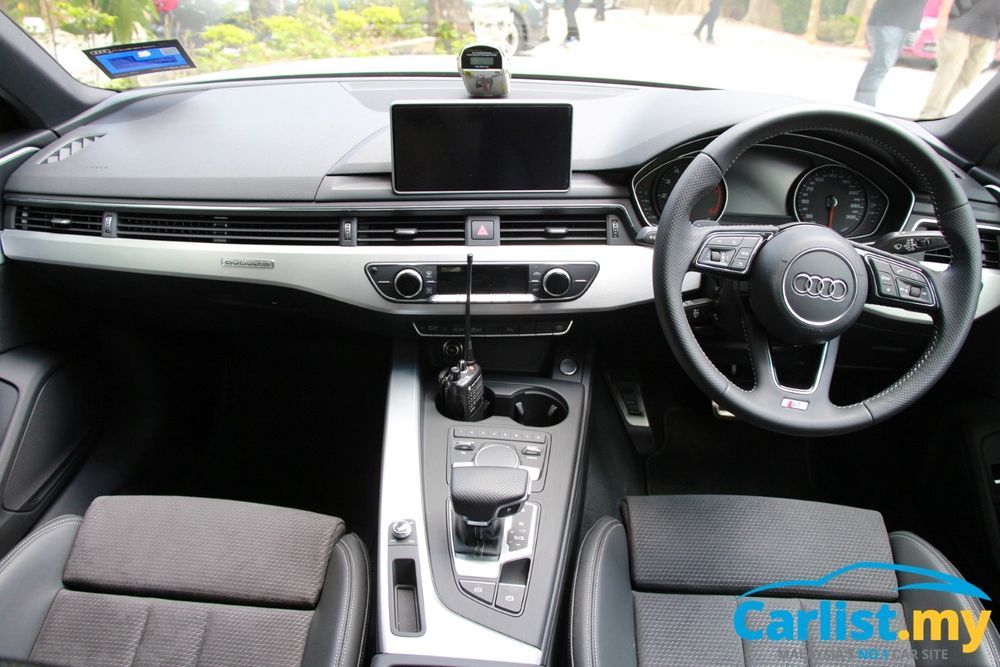 Design wise, the A4 looks a tad more matured and futuristic than the outgoing B8, thanks to the redesigned front and rear end which comprises the brand's signature hexagonal front grille, new headlights and tail lamps, tweaked bumpers, as well as new wheel designs.
In terms of equipment, the 1.4 TFSI variant comes with xenon plus headlights with LED DRLs, 17-inch alloy wheels, and also headlamp washers as standard, while the range topping 2.0 TFSI quattro S Line with Tech Pack which we drove later on came with more features like Audi's Matrix LED headlights with dynamic indicators, 18-inch "star" alloy wheels, and sportier looking bumpers.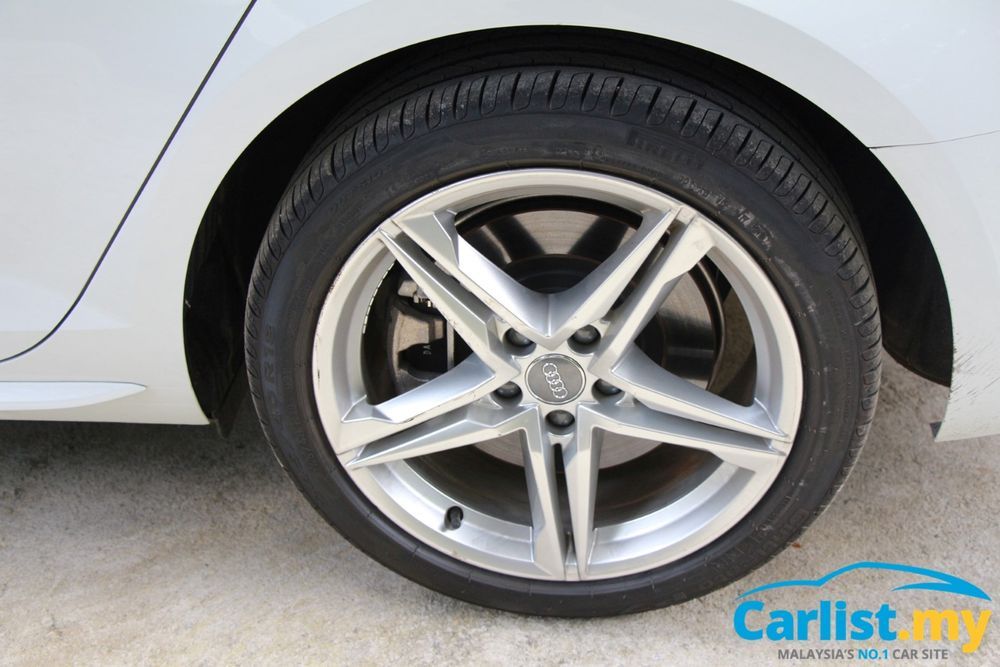 Features aside, what we like about the new Audi A4 is that the difference between the base A4 1.4 and the 2.0's exterior were barely noticeable at a glance. Only when we had a closer look we could point out the things that set the two variants apart.
Interior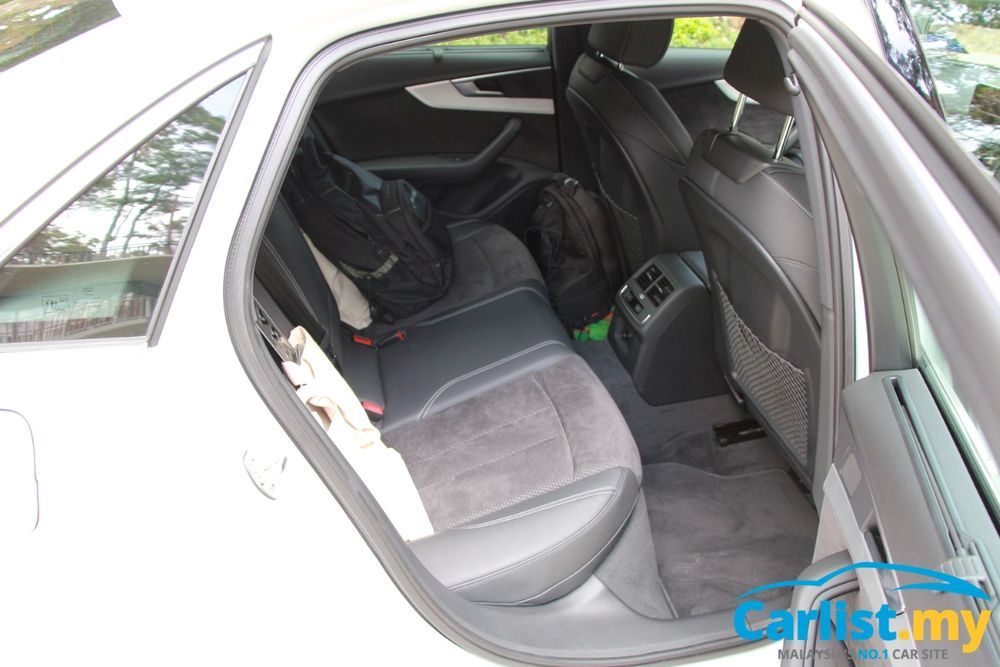 Our journey with the new A4 began in the base 1.4 TFSI variant which came with leather upholstery, electrically adjustable front seats with 4-way lumbar support, Aluminium Ellipse interior inlays, and the MMI Radio plus Infotainment System with a seven-inch screen.
The 2.0 quattro on the other hand came with extras such as alcantara upholstery, sports seats, matt brushed aluminium finish, MMI navigation plus with MMI touch Bluetooth interface, Audi SmartPhone Interface, Audi Connect, and an 8.3-inch screen.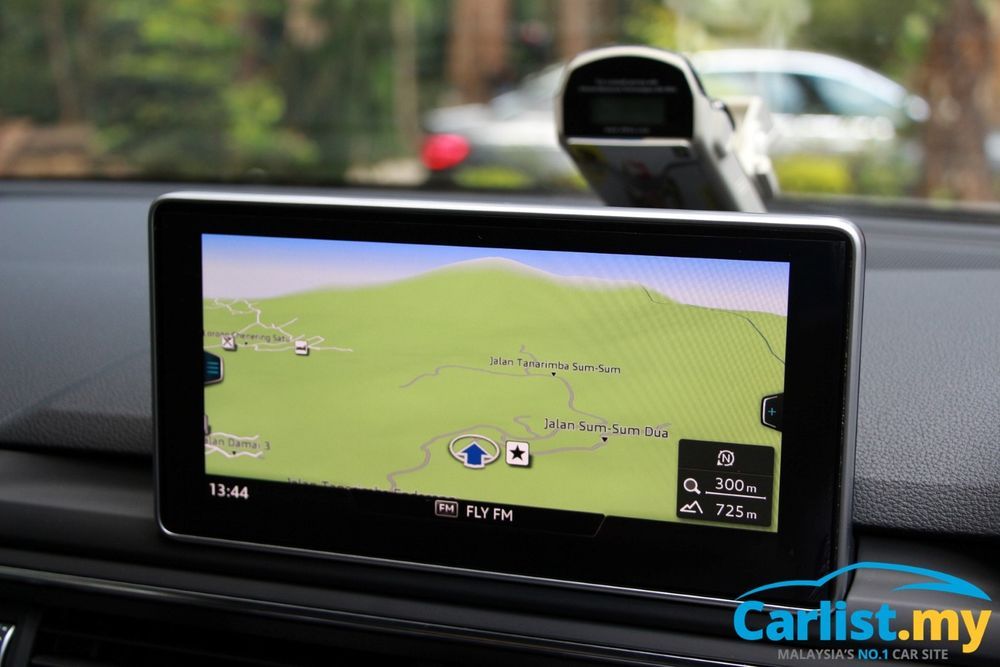 The first thing we noticed in the A4 was how much more space it has compared to its predecessor and also its rivals. With 480 litres of cargo space that can be stretched to 965 litres with the rear seats folded down, this is as roomy as it gets in the segment.
Plus, there was more than enough head and leg room than we could ask for, thanks to the new platform and the dashboard as well as the seats that were designed specifically to maximise cabin space.
Truth be told, this was the first time the writer who stands close to six-feet tall and weighs close to 100 kilos could sit comfortably in the rear of a German premium compact sedan without rubbing his knees on the front seats, in a very long time.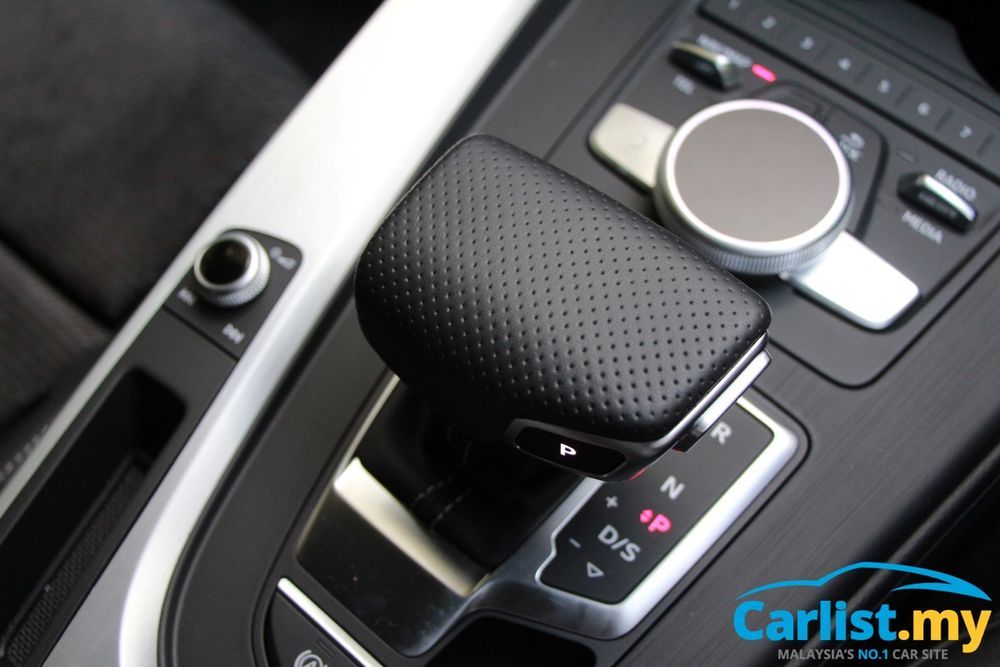 We also love how the base model didn't feel "cheap" at all compared to the high spec model although there was quite a number of difference in terms of equipment offered.
While all buttons and levers were positioned where they should be, the seats provided very good support throughout for occupants of all shapes and sizes.
Other aspects like build quality, noise insulation, comfort and refinement were top-notch, unmistakably Audi. No complains at all there.
Overall, it might not be as flashy as a C-Class but there is just something attractive about the minimalist approach Audi has taken with the A4's interior.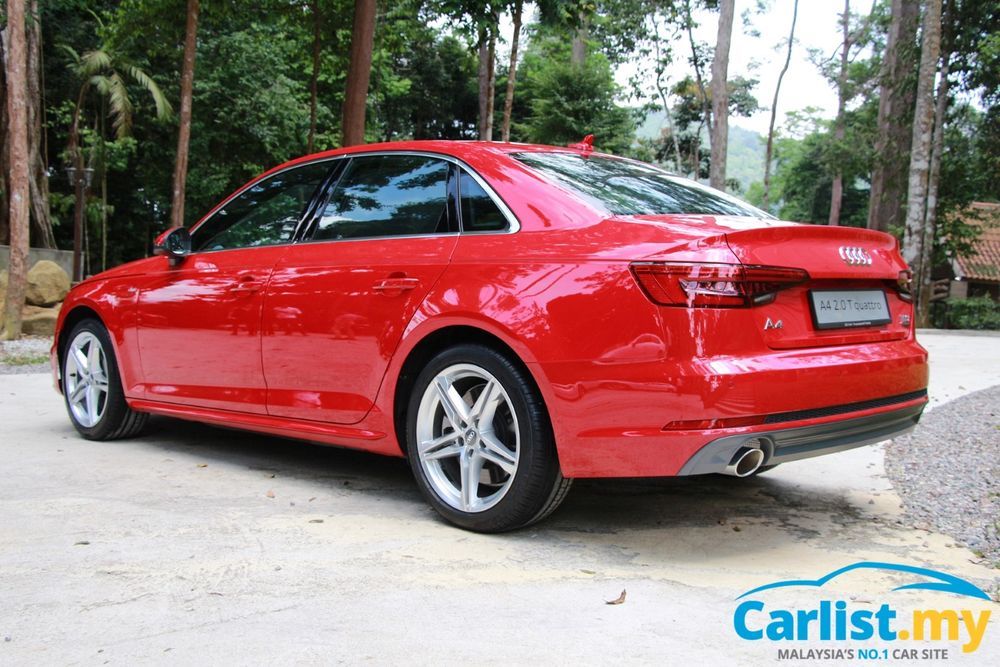 Driving Impression
The first car we drove was the front-wheel drive base 1.4 TFSI which had 150 PS and 250 Nm of torque at our service, which wasn't all that eager at low revs but once we built up some speed, the A4 1.4 came to life and worked in a smoother manner.
In the city, the base model did a pretty decent job with great swiftness but when we were driving up the Karak Highway where the driving got a bit more aggressive, the car lacked composure, behaving like a typical front-wheel driven car where with understeering tendencies whenever we approached a corner fast.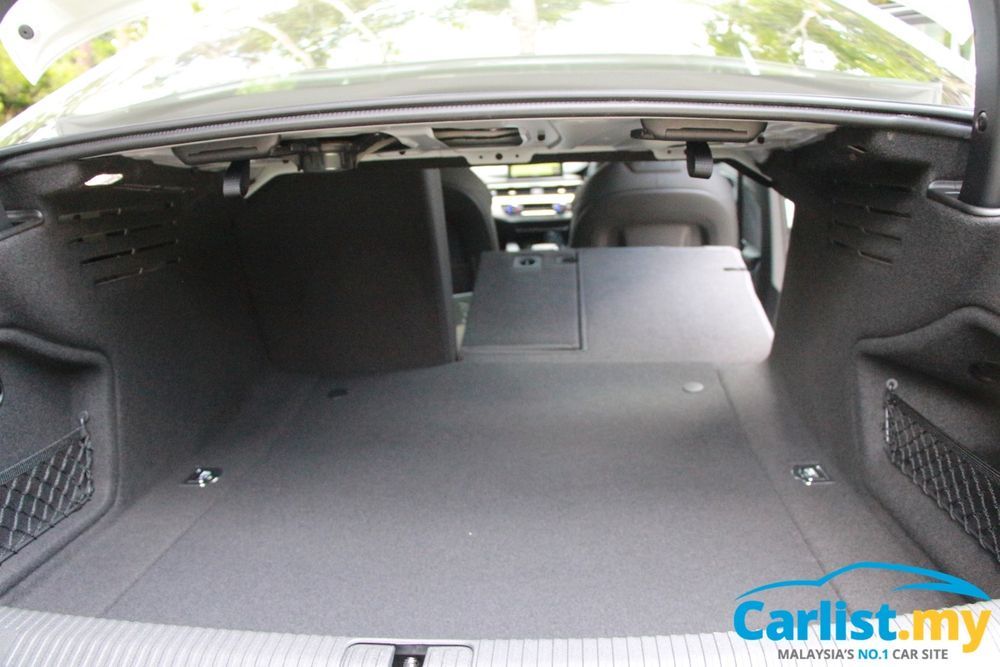 However, once we got into the 2.0 quattro which had 100 horses and 120 Nm more, all-wheel-drive system, larger tyres, and stiffer dampers, it was a whole different story.
With twice as much power and grip as our previous car, the difference between the two models was very obvious. While body roll and shifting of weight was more pronounced in the 1.4 TFSI when it was driven enthusiastically, the quattro didn't miss a beat.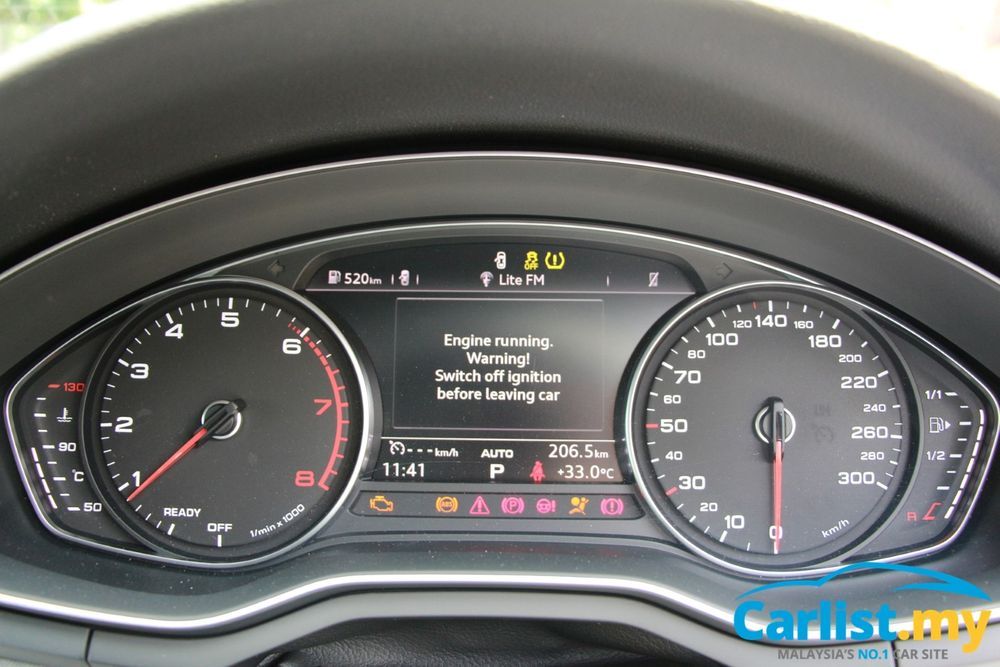 After some spirited driving up Karak and through the twisty bits of Janda Baik, it was time to cool down and change from 'dynamic' to 'comfort' mode as we returned into the city in style in the immaculate and quiet cabin.
Conclusion
In summary, the new A4 is now a more matured product compared to what it was before this.
Although it wasn't as popular the 3 Series or a C-Class many years ago, the model has managed to gather a cult following and has become just as ubiquitous as its arch-rivals today, thanks to its cutting edge styling, strong and fuel-efficient engines, and of course, impressive sense of quality that echoes its bigger siblings.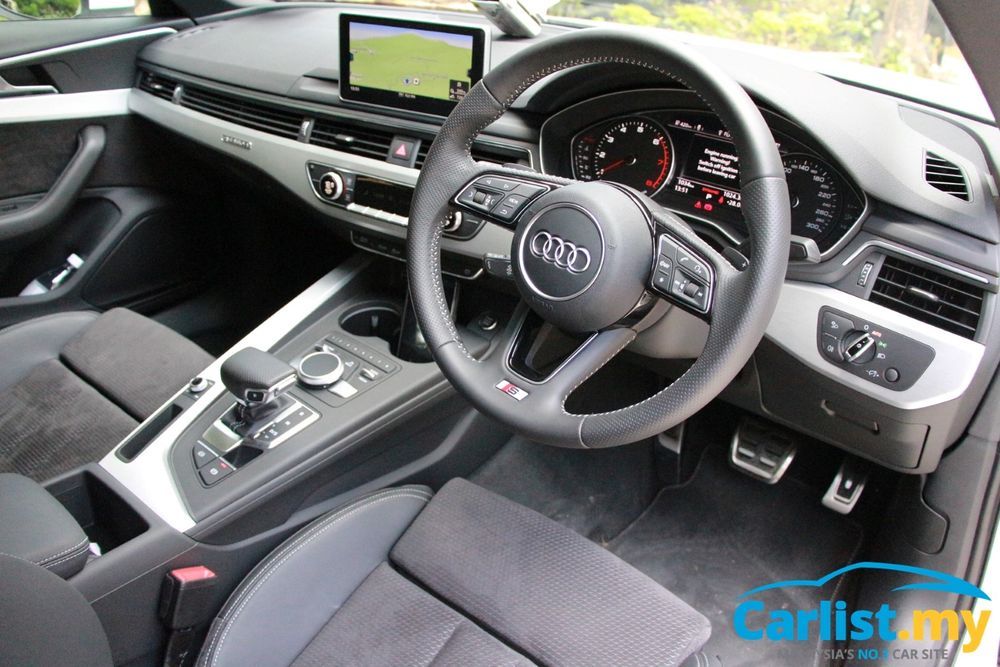 Today, the most recent incarnation of the A4 is not only staying true to this methodology, but has taken things to the next level in terms of practicality. In a segment where a cramped interior was accepted as a norm, Audi has turned things around with the A4, setting another benchmark.
So, if you are looking for a sensible alternative to the 3-Series or the C-Class with avantgarde styling and some practicality, the new A4 is definitely worth checking out.
---
---
---
---
Comments