Review: 2017 Ferrari California T - Stepping Up To Your First Ferrari
Reviews Even as a motoring journalist, no matter how many product launches one attends, no matter how many cars you've driven before or indeed will drive after, and no matter how many times you may have passed by that instantly recognisable building along the Federal Highway, this is still special.
Today, for the first time, I will drive a Ferrari.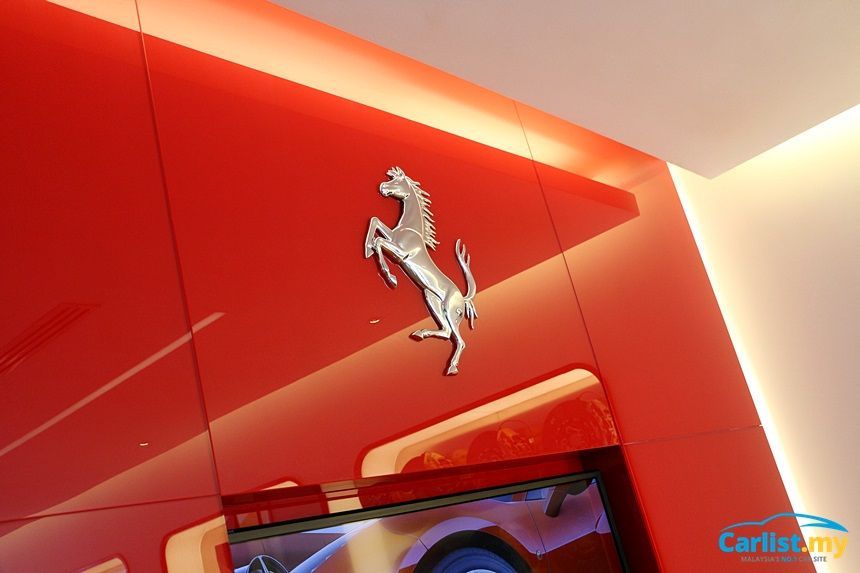 In the wise words of its stubborn, ingenious and charismatic founding father, "If you can dream it, you can do it".
To be totally honest, he also said that the "client is not always right" and that "aerodynamics is for people who can't build engines", which is funny, but we'd have to leave that argument for another day.
Today, I will have to let slide my journalistic objectivity and simply report as a bewildered 8-year old.
Walking across the grey asphalt of the parking lot, the ambient noise is quickly punctuated by the loud bark of a naturally-aspirated V8, somewhere behind the building, perhaps a Ferrari F430 in for a service.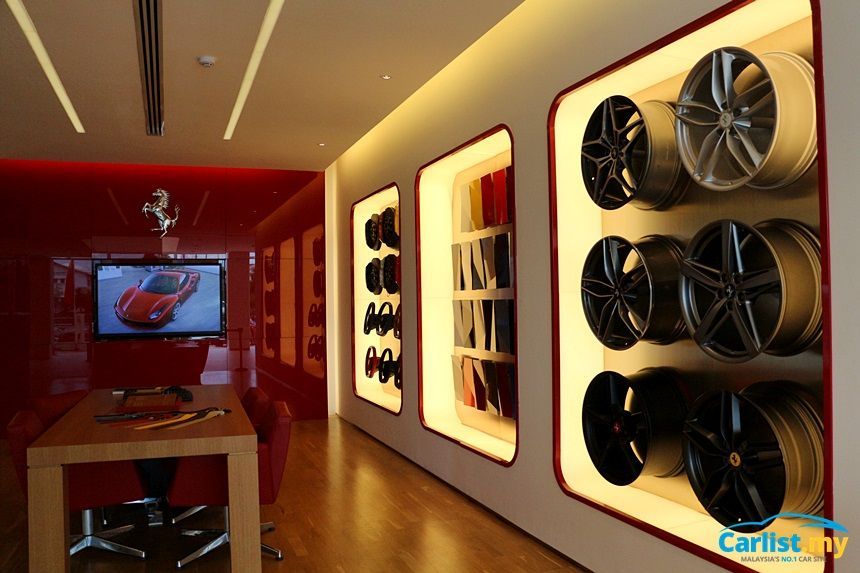 It quickly dawned on me that despite my childish buzz, I only get to play king for a day. Imagine actually having the means to walk into that building, customise and buy your very own Ferrari.
How special would that feel?
People that push past those clear glass doors at Naza Italia are not concerned with variants, in which case, there are none – every Ferrari is customised and finished to individual requirements.
Essentially, where the similarities end, car-to-car, is the engine that powers it and the beautiful body that cloaks it. Even wheels, suspension, and brakes can be customised.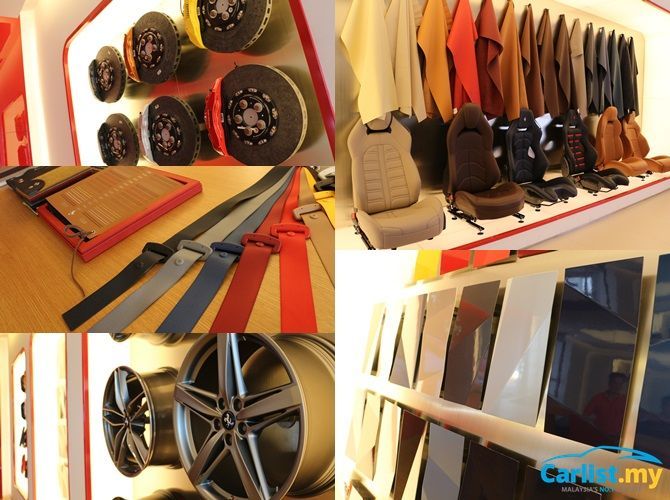 We'll dwell a little deeper into the options list of our press car, along with the approximations of the costs later in the article.
There is no such thing as facelift model either. Although Ferrari does introduce updates for certain models, as well as new 'packages' during the life cycle that may improve a major aspect of the vehicle – it isn't like the facelifts that we are commonly used to.
Near the end of a model life cycle, run-out specials are introduced, such as the 599 GTO after the 599 GTB, or the 458 Speciale Aperta after the 458 Spider.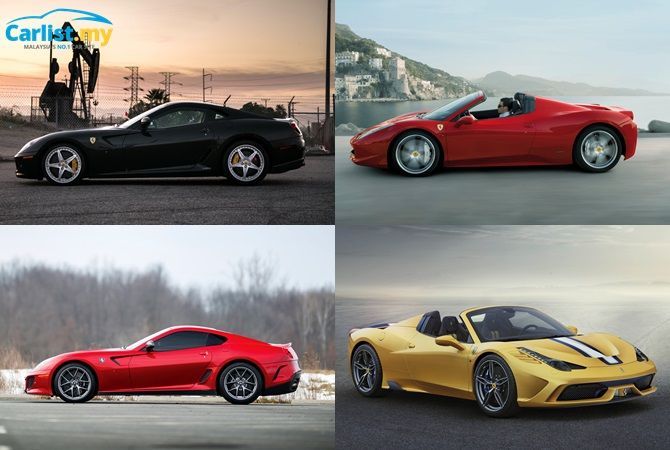 Which brings us to the baby of the current Ferrari range – the California T.
The California name at the heart represents a long line grand touring models – beginning with the 250 GT California Spyder of the 1950s. Combining the merits of Ferrari's driving DNA, along with the usability of a 2+2 seater and the option to drop-the-top when the weather permits make the California T possibly the most usable Ferrari ever made.
The California T also reintroduced turbocharging, something that has been not available on any Ferrari since the hallowed F40, which bowed out in 1992.
Specifications:
Price: RM888,800 before taxes and options.
Engine: 3.9-litre, V8, twin-turbocharged, petrol
Power: 552hp @ 7,500rpm
Torque: 755Nm @ 4750rpm (7th gear)
Transmission: 7-speed dual clutch automatic, paddle shifters, RWD
Safety: 4-airbags, ABS, EBD, ISOFIX, F1-Trac Traction control, Rear Parking Sensors, Reverse Camera.
Origin: Fully imported from Maranello, Italy.
Additional options list:
Yellow brake calipers: RM4,000
Carbon fibre driver zone accessory package plus LEDs: RM9,000
Carbon fibre central bridge: RM9,000
Carbon fibre dashboard inserts: RM12,000
Prancing Horse headrest logo stitching: RM3,000
Sports exhaust system: RM20,000
Scuderia Ferrari logo shields (Front fender): RM4,000
Parking camera: RM15,000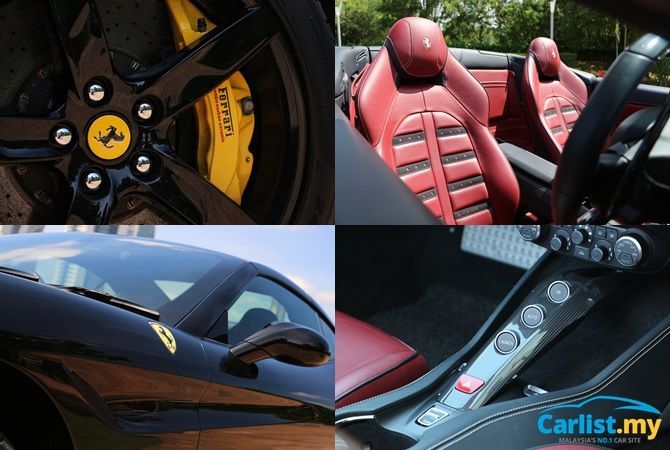 Note that all prices are approximations, and in addition to standard option packages as determined by Ferrari and Naza Italia.
Overview
This is the second-generation model of the modern California, first introduced in 2008. The first generation car featured a detuned version of 4.3-litre V8 also found in the Ferrari F430. For the most part, that car didn't particularly look great, wasn't powerful by Ferrari's standards and production only lasted some five years.
This second generation California not only drives harder and faster – it's a whole lot sexier now as well.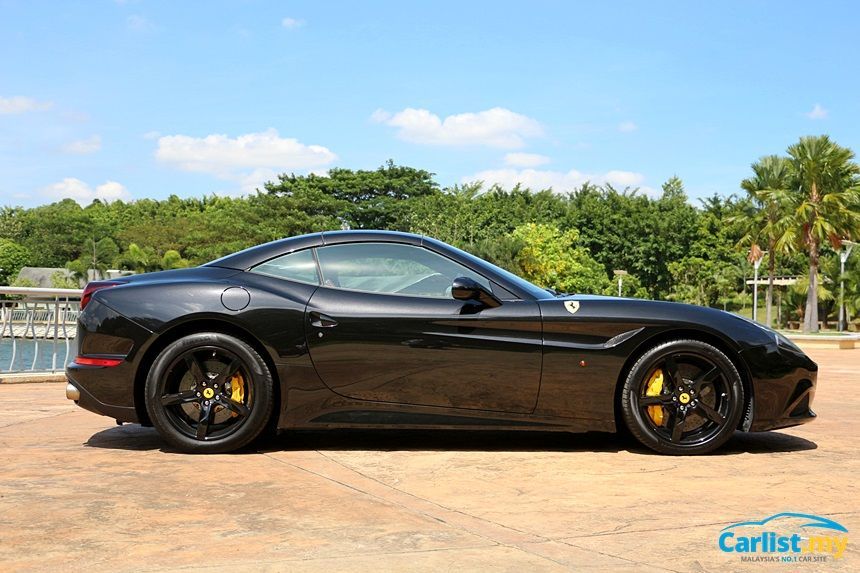 The proportions follow in the footsteps Ferrari's front-engine GT models, with a slender waistline flowing front to back. The cockpit rises from the muscular front wings, stretching rearwards towards compact rear-end. The interplay of concave and convex surfaces gives the car an elegant yet powerful exterior - I cannot stress enough, that pictures don't really do the California's looks justice.
Penned by Ferrari, in collaboration with Pininfarina. The second generation car features a much cleaner front fascia; a wide front grille, sitting proud of sleek headlamps at the front. Round the back, the sharp-looking rear bumper does away with the diagonal exhaust exits, now replaced with dual exhaust tips at each end and a functional central diffuser.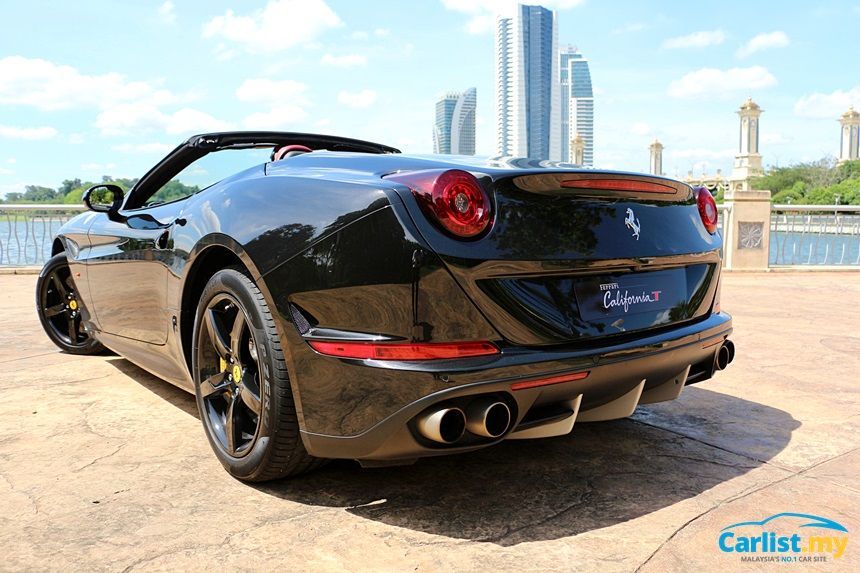 On a side note, I absolutely love the options of the press car you see here – finished in a menacing shade of black, complimented by similar gloss black alloys wheels, whoever said a Ferrari has to only come in one shade of red.
The architecture of the California has changed too, the front mid-mounted engine rests 40mm closer to the ground (than the last model) and weight distribution is now 47% (front): 53% (rear), delivering better overall balance.
And the pièce de résistance if you will – the folding hardtop roof now folds completely in just 14 seconds.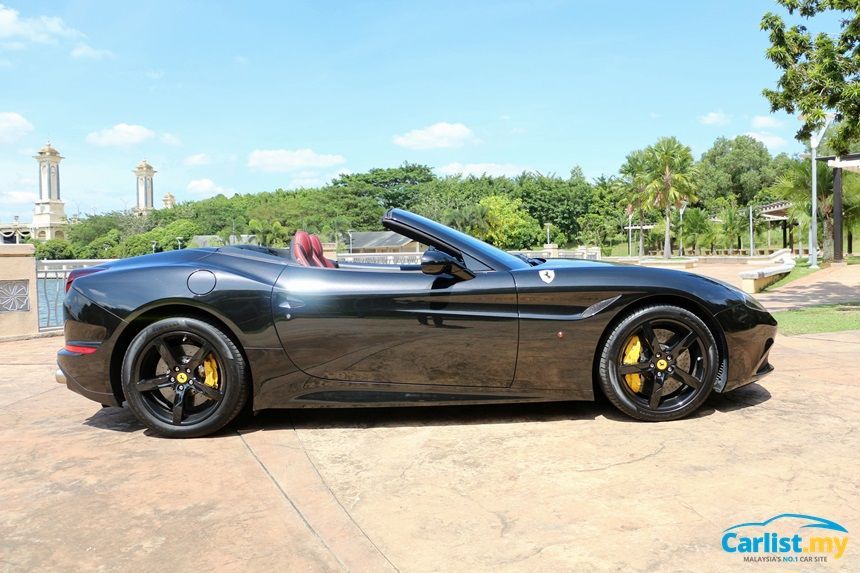 The California T's chassis and body shell are also fully made up of aluminium. Twelve different types of aluminium alloys have been used, bonded using aerospace technology, hence torsional rigidity is up, and weight has gone down.
Driving Experience
Despite having a smaller engine than its predecessor – the new V8 engine delivers almost a 100bhp more and circa 290Nm more torque. The power hike comes courtesy of two compact, twin-scroll turbochargers, one on each cylinder bank.
The exhaust pulses are harmoniously channelled towards the turbines thanks to Ferrari flat-plane crankshaft, which provides even firing on both cylinder banks, and lower rotating mass inertia. Ferrari also spent countless more hours on tuning the exhaust harmonics to sing in all its full-blooded glory.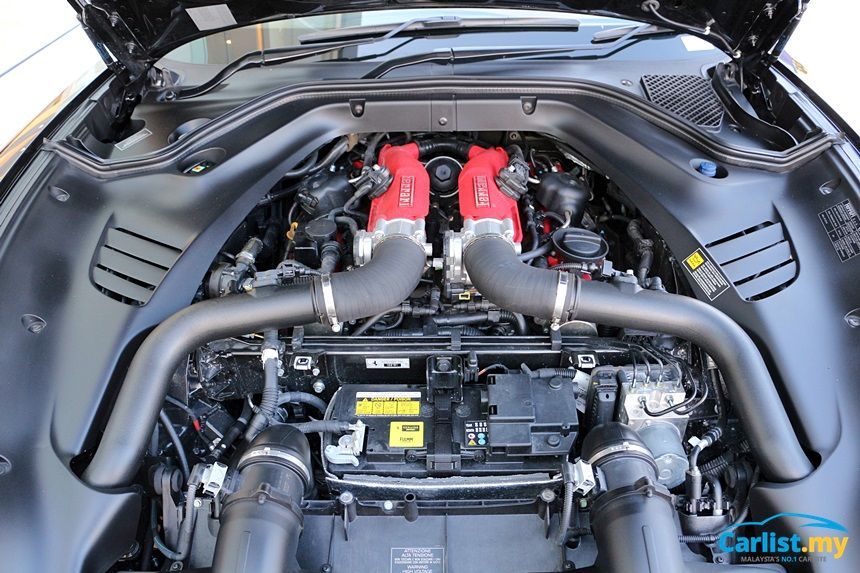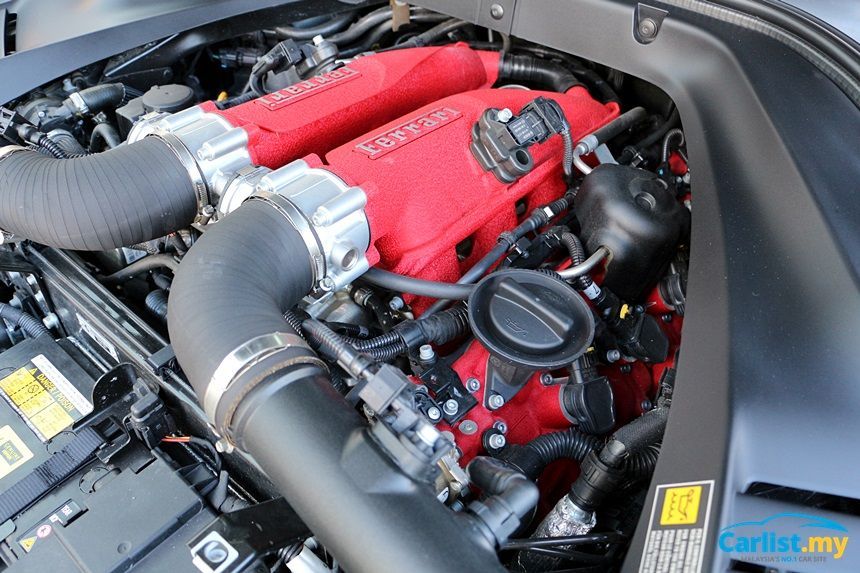 The hardware is modulated by Ferrari's Variable Boost Management (VBM), a new control system that controls the amount of boost, and hence engine torque, to suit the gear and engine speed. This allows Ferrari to adopt longer gear ratios for better fuel economy, without sacrificing engine response or fuel efficiency.
I could go on about other innovations that endow the California T, or indeed any other Ferrari currently on sale such great ability, but for the most part, all I'm sure you want to know is how this thing drives.
And to understand that – you'd first have to look at the steering wheel!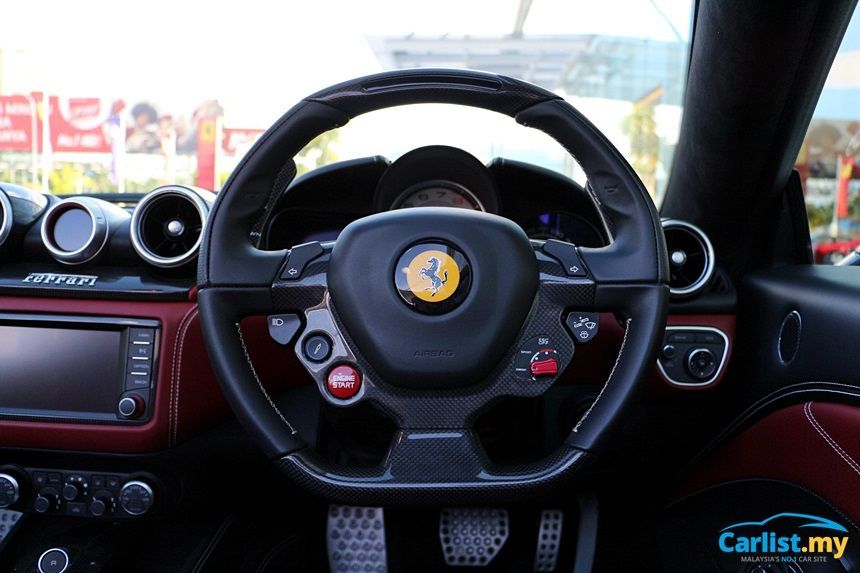 While it may at first look overwhelming at first, the modern belief is that everything you need to drive is right at your fingertips. And at the right lower section, sits the all-important "Manettino", which simply translates to mean little switch.
This little switch like most modern performance cars, controls the car's traction, gearbox and throttle setup - one lever, three modes.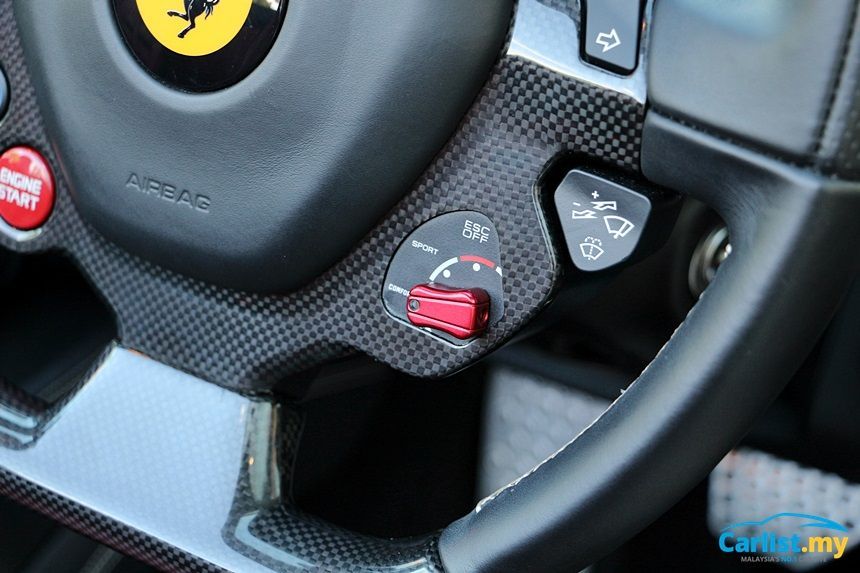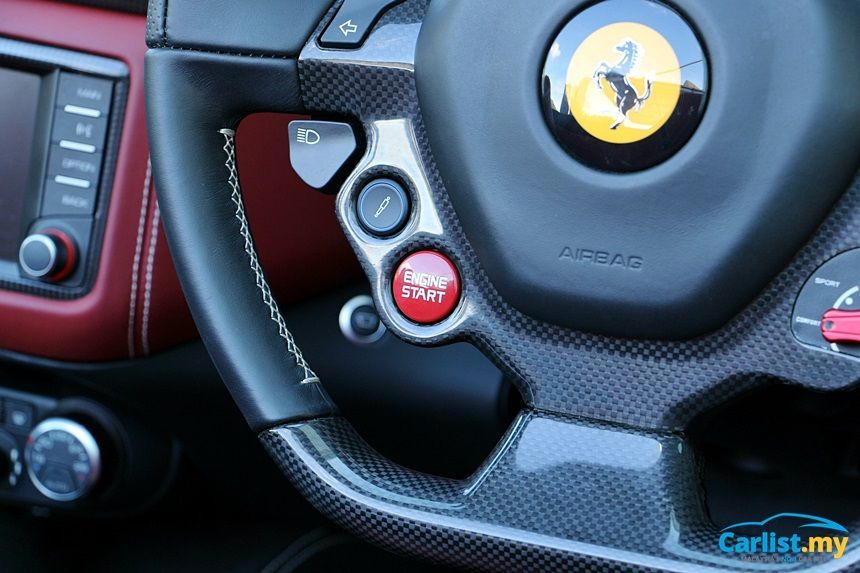 Then if you toggle through the settings of Ferrari's "SCM 3" magnetorheological absorbers, you'd find two main settings, 'Normal' and 'Bumpy Road', imagine that – Ferrari sees a road as either smooth or bumpy! In actual fact, is there any other type of road?
It's hard to imagine that a car with so much talent can be understood and augmented so easily – in particular, it's this simplicity that makes the car so appealing to drive, and it works too.
Out on regular city roads, once you get used to the California's rather long front hood, you begin to realise that it's not much bigger than a Toyota Camry.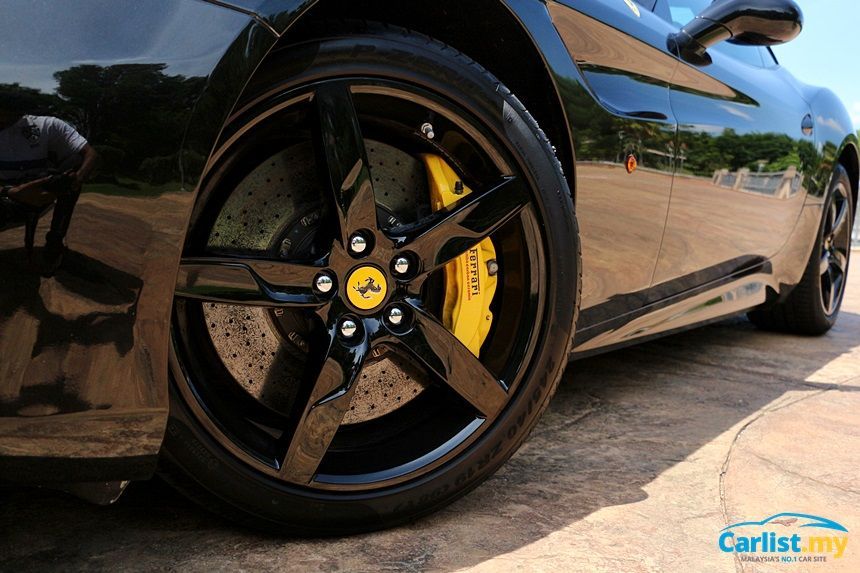 Ferrari has quickened the steering rack, stiffened up the springs and fitted new brake pad material that provides more consistent performance in all conditions.
What this equates to is a car that is light, and nimble to drive around town. The brakes are quiet and easily modulated while moving along in traffic. There were a couple of instances, where I figured bumps, and some road elevations would catch out the suspension – but the California simply glides over them with ample poise.
Once I caught an empty stretch of highway and put my right foot down, it quickly became apparent where all those countless development hours, dyno testing and wind tunnel tuning have gone too.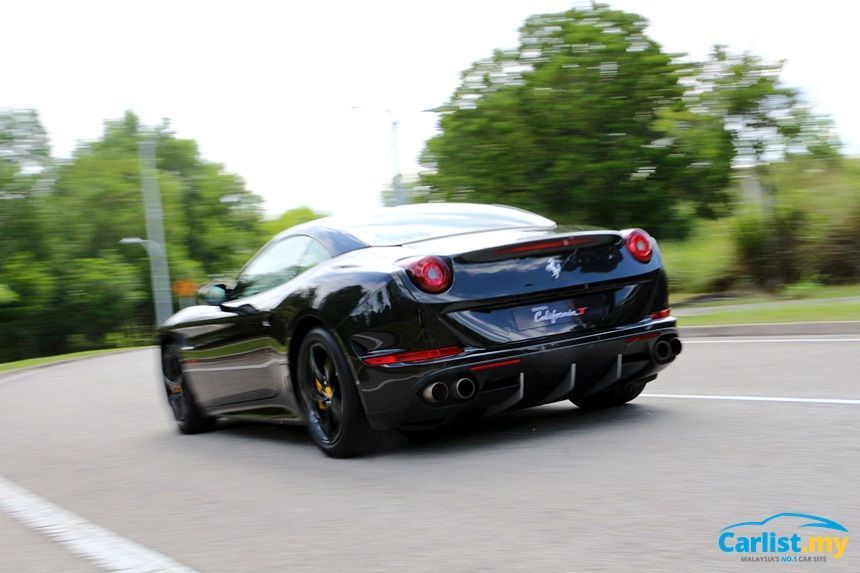 When nearly 552bhp of power flows almost instantly towards the rear wheels, pinning me into my seat and warping my peripheral view of trees and other cars. The noise, though not much more than a subtle rumble under 2800rpm builds its way to a raspy and full-hearted roar as you get past 5500rpm.
The torque delivery is immense, comparable to my experience in an S63 AMG Cabriolet, but more violent. The variable turbo boost ensures acceleration in every gear is almost as rapid as the one before it, and more importantly, delivers torque almost like a naturally-aspirated engine.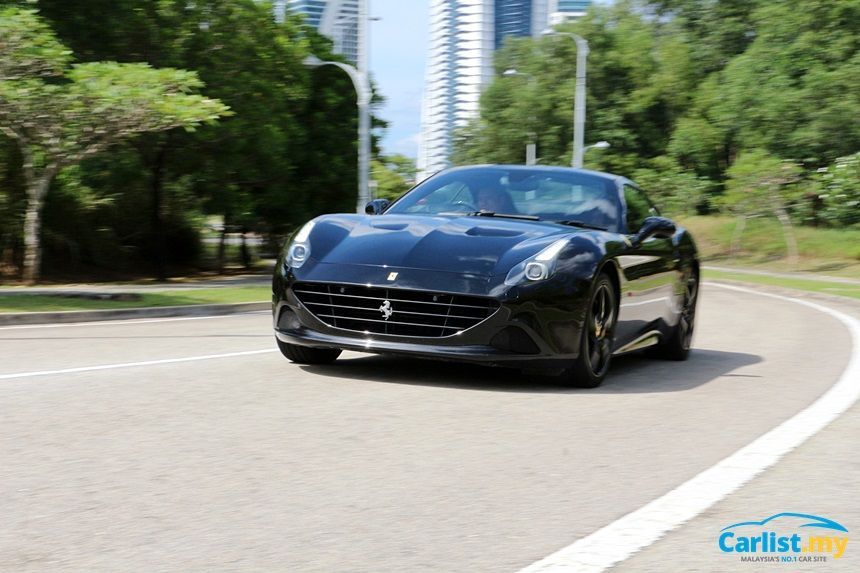 Flicking the right paddle shifter sends a very clear indication of the seven-speed DCT disengaging the former gear and engaging the next, as every gear change is accompanied by a brief pause in acceleration before the next gear announces itself with an explosion of pace.
The gear changes aren't as seamless as, say a Nissan GT-R, but there's a mechanical clarity to the process, almost like if one could pull off a manual gear change in the same time – and it's therapeutic, to say the least.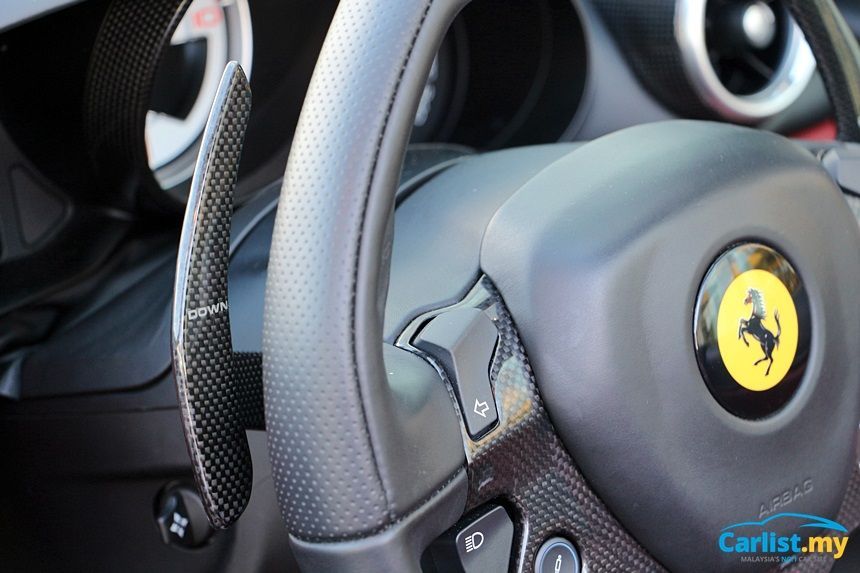 For the most part, if you're concentrating on the road ahead, then you might have missed the speedometer fly past 175km/h, which seems to be the sweet spot for a cruise in this car. Rarely did I sustain speeds above 200km/h, but that's not saying the California can't do that with ease either.
In the corners, the steering is pleasantly chatty, allowing even a novice driver like me to place this car tightly around a corner, or progressively reach the upper limits of grip on a longer bend. The steering effort is nicely weighted in both Normal and Sport mode.
Comfort & Refinement
The California T is meant to be a 2+2 seater, but in my opinion, the rear seats are best used as parcel shelves. The leg- and shoulder room pale in comparison to other bigger drop-top GTs like the S-Class Coupe, or Bentley Conti GT - even children might find it a tight squeeze.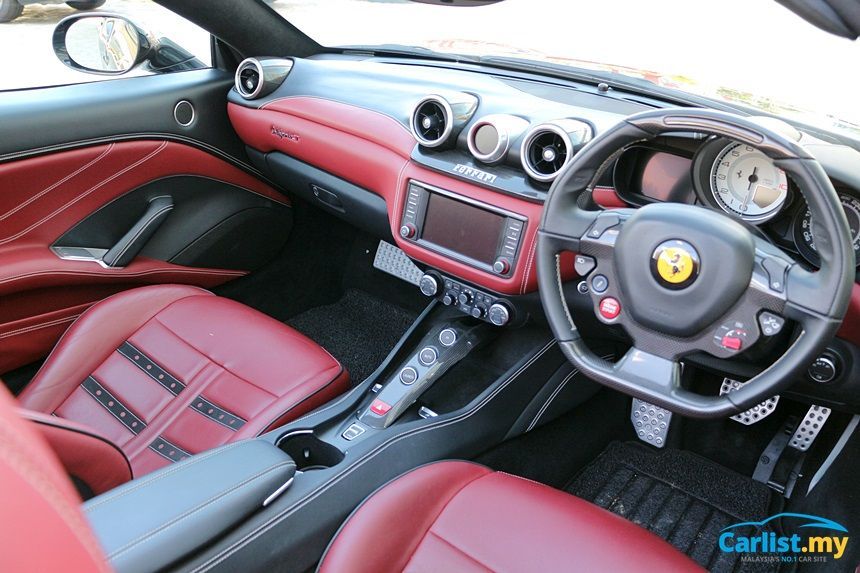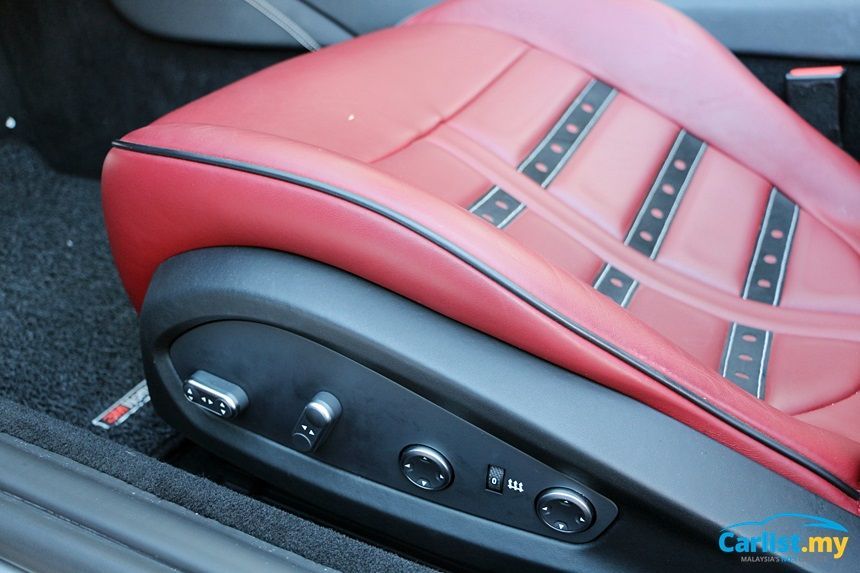 However, the option to fold the rear seats to house bigger luggage such as golf bags does add some measure of practicality to the car. I'm pretty sure no one buys a Ferrari and silently hopes for it to be as practical as a Honda Jazz.
Up front, the beautifully finished seats are also rather plush and comfortable – a crucial factor in making the California an everyday Ferrari. The seat's side bolsters provide ample support around the torso region during hard driving, but don't impede your movement when trying to move around, which is instantly appreciable.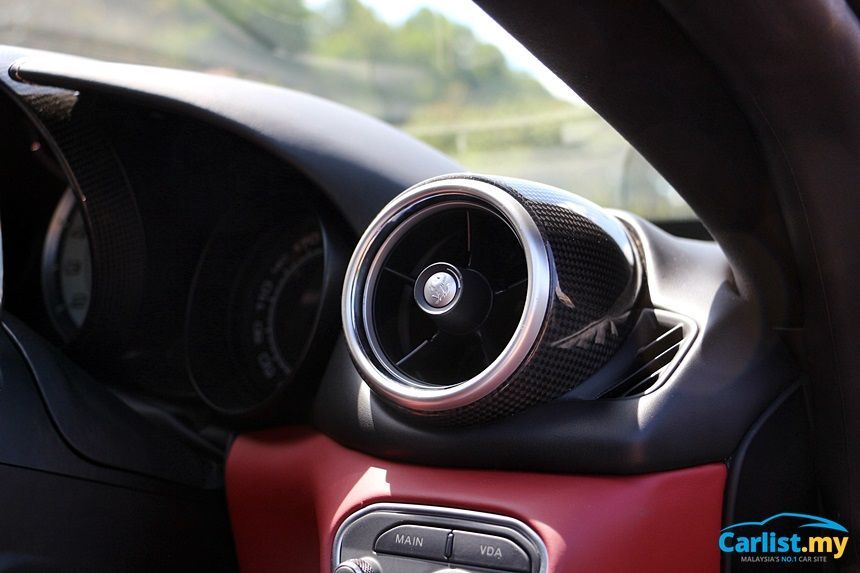 The fit and finish around the cabin is rather superb. Although, if I was being honest, even a Ferrari is not spared the squeaks and rattles from the convertible top's linkages and rubber linings. However, if it's outright opulence and build quality you're looking for – the Bentley is still where it's at.
Conclusion
Most people who push past that glass door would already have their minds made up about what their next car is going to be. They'd be sold on Ferrari's three S's –Style, Speed, and Status.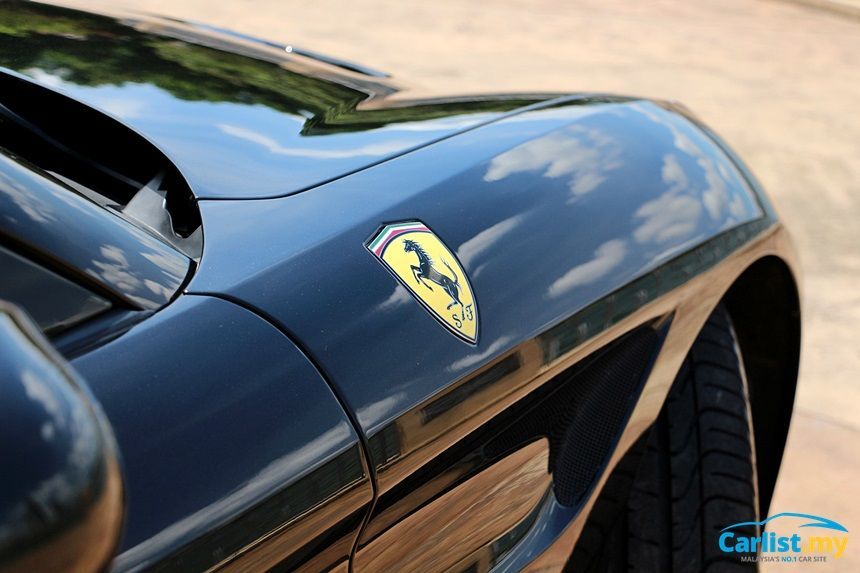 Perhaps because every Ferrari is borne by a need to be the best at what it can be - inspire adoration, bewilderment, and jealousy whenever it turns a wheel, and be resigned to the history books. Like the best rock stars, if you will.
Ferrari cars tend to exist outside the realm of objectivity, and instinctively turn you into an 8-year old, the difference is, you'd enjoy one just as much even if you were 80-years old.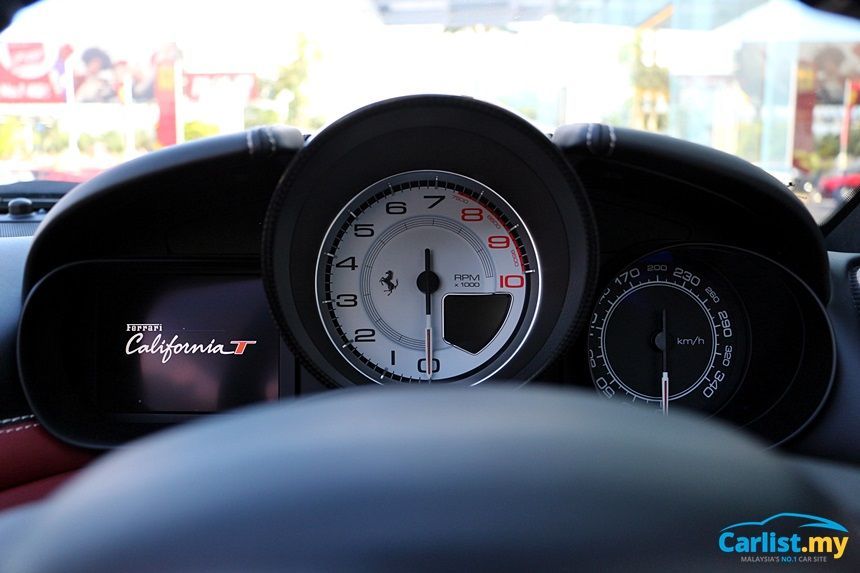 The California T exerts this will just as well as any other Ferrari, and it quite possibly the most usable Ferrari ever made.
However, being objective – if you want the ultimate luxury cruiser, get the Bentley Continental GT V8 S convertible, if you want the best of all words, the best equipment, sublime power, and the bargain buy in this lot (fully-loaded at around RM1.55 mil) – the Mercedes-Benz AMG S63 Coupe, but if you want soul-stirring emotion every time you turn the wheel… they make those best in Maranello.
---
---
---
---
Comments