Review: 2017 Mercedes-AMG E63S – A Lesson in Usable Power
Reviews When you think of Portugal, the first things that come to mind are flame-grilled chicken and sun-soaked beaches. Rather surprisingly, there is not a Nandos to be found in Portugal- much to my dismay- and we happened to be visiting this small south-western portion of Europe at the beginning of winter. To rub it in we were put up in a hotel by the coast, in a town that showed just how dead a tourist destination becomes when it's off-season.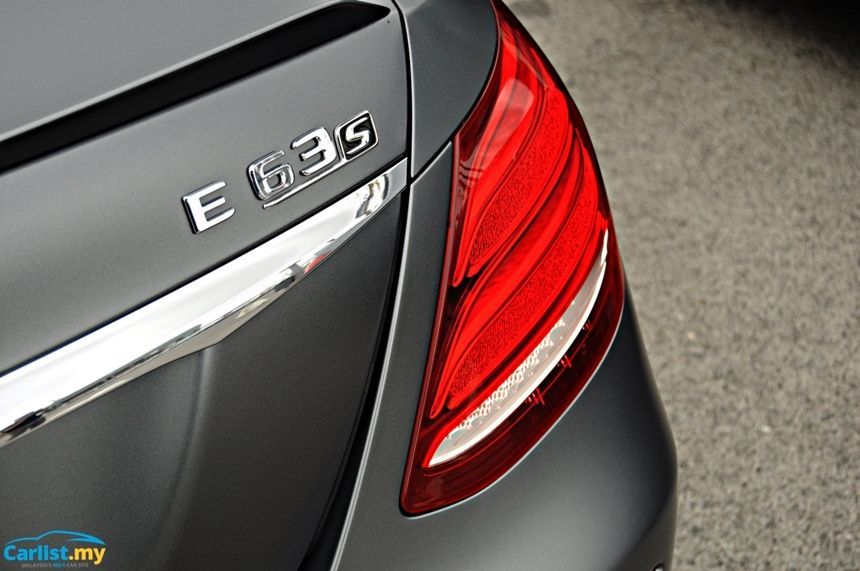 But all of that was inconsequential. We endured nearly 24 hours of flights and layovers for a little over 24 hours of driving the all-new Mercedes-AMG E63S. It's a technological tour-de-force and the next step forward for the Mercedes-AMG brand in the development of their sports sedans. It's also important because this is the first E63 (and E63S) to come with all-wheel drive as standard- not as an option as with the previous generation.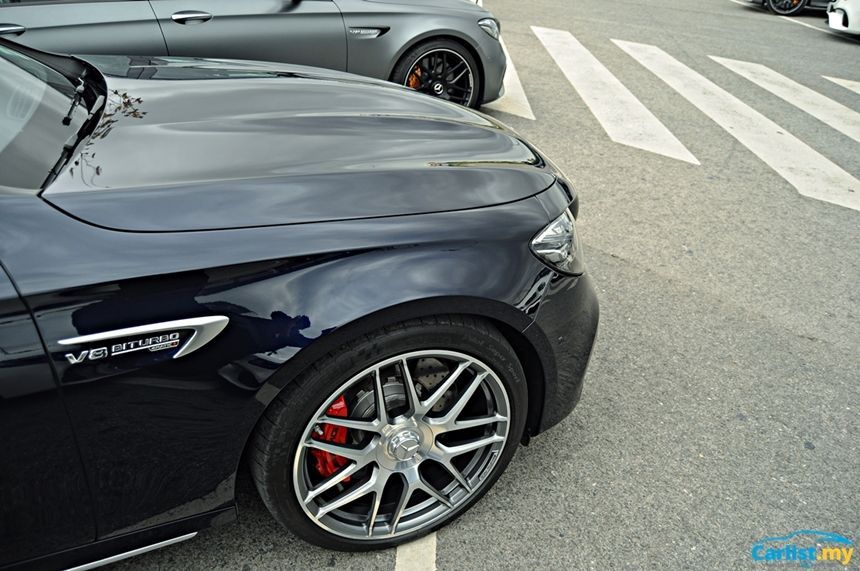 All-wheel drive for performance cars is nothing new. Audi has been doing it for decades with their RS models, although both BMW and Mercedes-AMG stuck with the more traditional front-engine, rear-wheel drive layout; reasons cited were a more natural feel, better balance, and so on and so forth. But there is also a physical limit to how much power (or rather, torque) can be transferred to the road when you only have two wheels delivering power. Based on current tyre technology, power levels in these sports sedans have now become a little too much for two wheels to handle.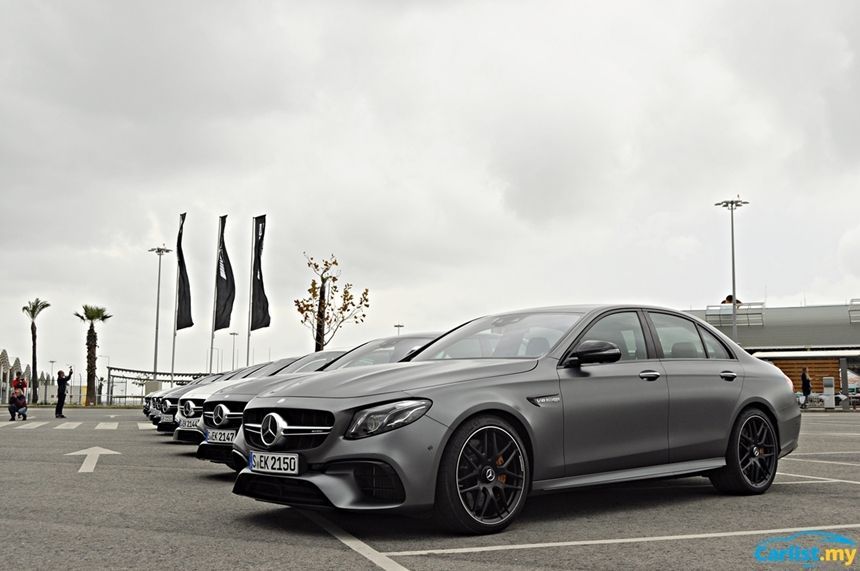 Well, we say this despite knowing that Mercedes-AMG has long produced cars capable of lighting up their rear tyres on a whim. Perhaps a more accurate description would be that all-wheel drive makes these cars far more effective on both road and track, and perhaps the main challenge in making the system standard was to retain that natural balance and response of a rear-drive machine, while maximizing mid-corner and exit traction. This isn't too difficult nowadays with electronically controlled torque splits and rear-biased power distribution- but the real question is whether Mercedes-AMG made a car that is clinically fast at the expense of old-school fun.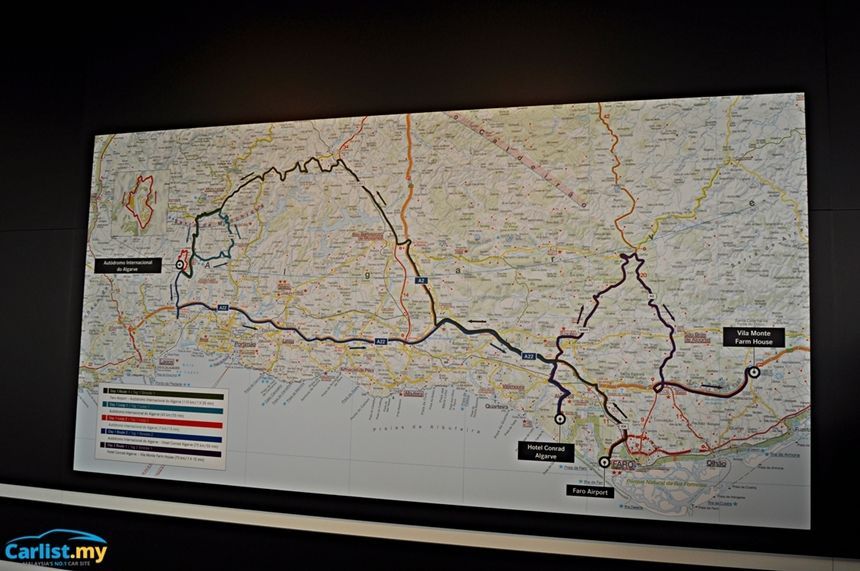 Our day of driving began with a cold morning- not cold enough for icy roads, and thankfully following a rain-free night. Shuttled from our hotel to the local airport, we were treated to a beautiful view of rolling hills and cork forests, a mix of arid land and foliage- a view that would become a blur behind the wheel of the E63S. At the airport we were paired off and assigned our cars, given a fairly rudimentary explanation of the route we would be following to the track, and set loose upon the highways and back-roads of Faro and Portimao.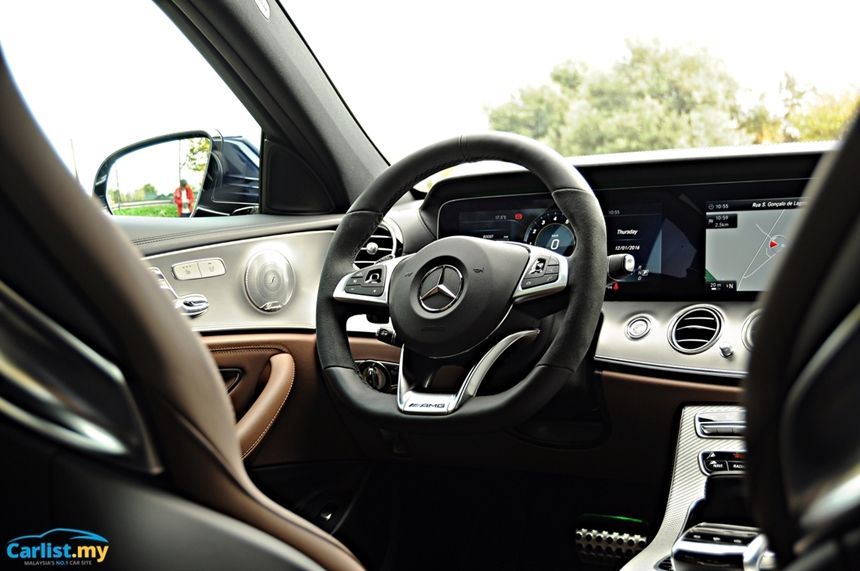 It goes without saying that the majority of drivers in Europe have far better lane discipline then what we see here- although it is worth noting that there are very real speed limits in Portugal, despite their highways being similar to that of the infamous Autobahn. After leaving the airport and making it onto the highway, we took to a leisurely pace as we got to grips with the car. As you would expect with a modern turbocharged engine, the torque spread is vast and plentiful from just off idle, allowing you to cruise along at ridiculous speeds while ticking over at low revs. Things were fairly calm and on track as we made our way towards the track until we took a wrong turn and the GPS re-routed us back to the airport.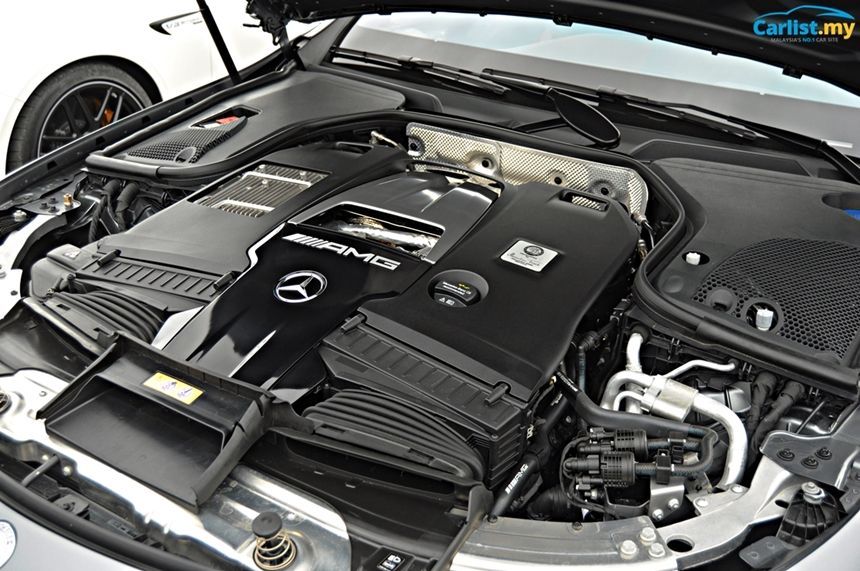 After a long and frustrating loop, we were now back where we started and extremely tight for time. Not wishing to miss the on-track experience at Algarve International Circuit (or Portimao as it's colloquially known), it was time to push the 612 PS, 4.0-litre V8 biturbo as hard as it could go to make up for lost time. At full power, the E6 S was hurtling up to its restricted top speed of 250 km/h with hardly any effort, although it would easily sit at 300 km/h if it had the optional Driver's Package in place. More impressive than the thrust was the composure, with the car sitting planted on the tarmac as we bombed over the hills and through valleys.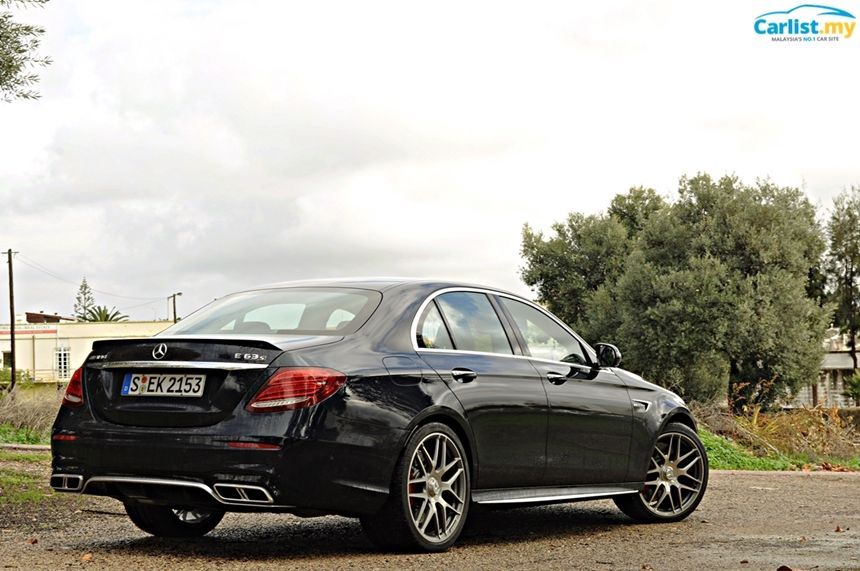 Coming off the highway and onto the trunk roads, things became a little trickier. The E63S is not a small car, and trying to hustle it down a lane barely wider than the car itself proved to be quite a challenge, along with damp patches and the occasional motorist. With 850 Nm on tap from as low as 2,500 rpm, we saw it more fitting to keep the car in a higher gear and ride the torque through, rather than screaming along near redline. It isn't quite well suited for these kinds of conditions, but it can still perform reasonably well in them if called upon.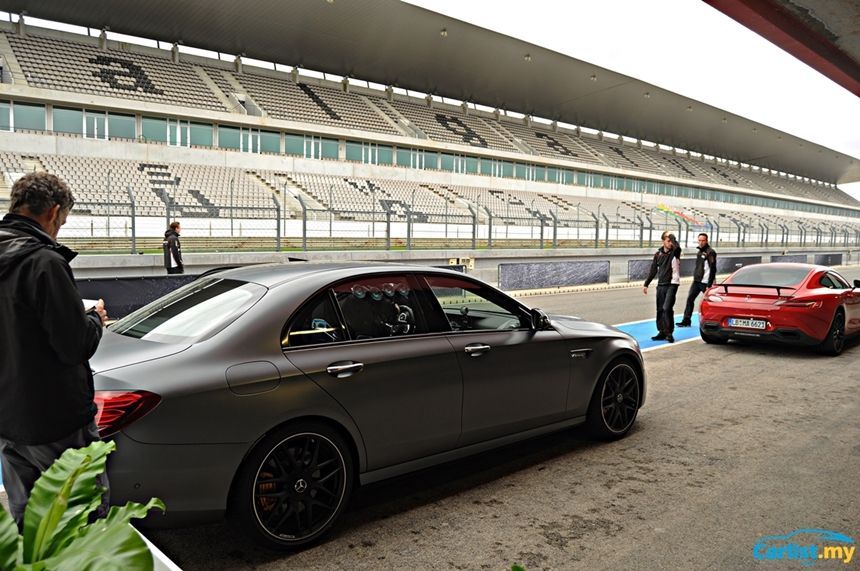 When we finally arrived at the circuit, the first track sessions were under way. The Americans were heading around the track three cars at a time, led by DTM champion Bernd Schneider behind the wheel of an AMG GT S. Putting our names down on a very long waiting list, we headed upstairs and took some time to learn a little more about these ridiculously powerful cars.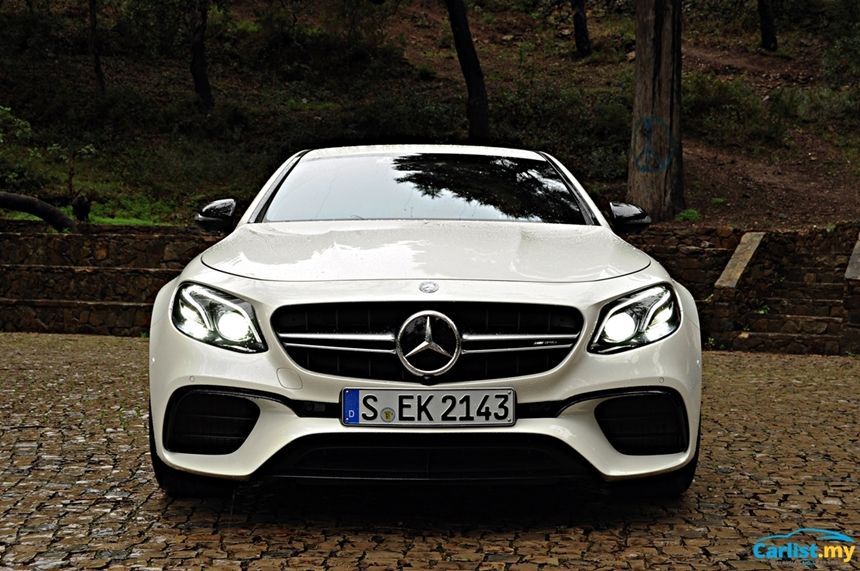 While it's known that most of these 63 AMG models come with a 4.0-litre twin-turbocharged V8, there are subtle variations between them. For example, the engine in the C63S is wet-sump, while the E63S has a dry sump version similar to the one in the AMG GT S- partly to handle higher cornering forces without oil starvation, and partly to make room for the front differential of the all-wheel drive system. The turbochargers on this particular engine are also twin-scroll, which helps to increase power without sacrificing engine response. The 9-speed transmission is a conventional automatic, but it has a wet clutch instead of a torque converter in order to react more quickly.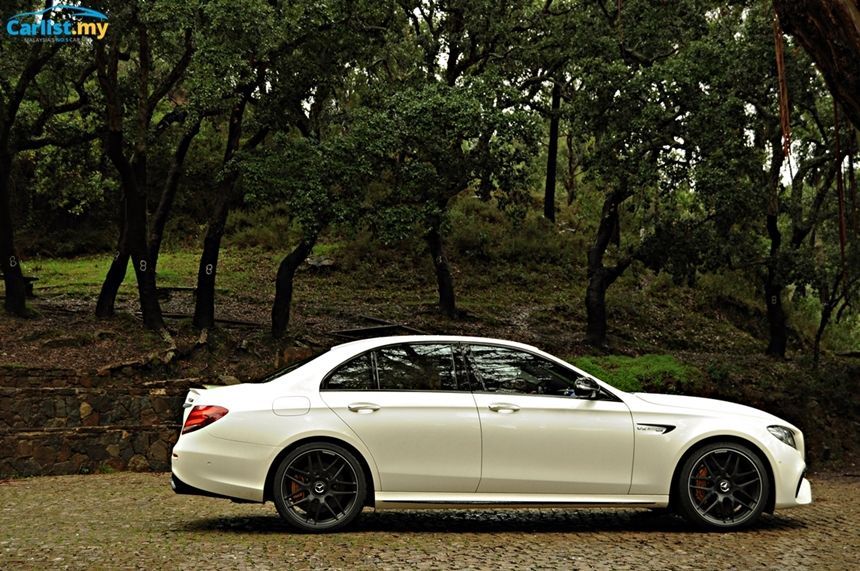 The 4MATIC all-wheel drive system is also tweaked to deliver that natural driving feel, as mentioned before. As with all good all-wheel drive systems, it operates primarily with torque sent to the rear and only diverts torque to the front wheels when necessary. The E 63 S gets a mechanically controlled limited-slip differential at the rear over the electronically controlled version found in the regular E 63, which also makes it a little more aggressive and neutral as you approach the limit of traction. As for more intricate questions such as whether the engineers at AMG used boost-by-gear, or boost-by-speed, or electronic throttle limiting to improve driveability at low speeds, the only answer we received from the rather stoic German engineers was "Yes,". That's not much of an answer, but perhaps they prefer to keep things close to the vest.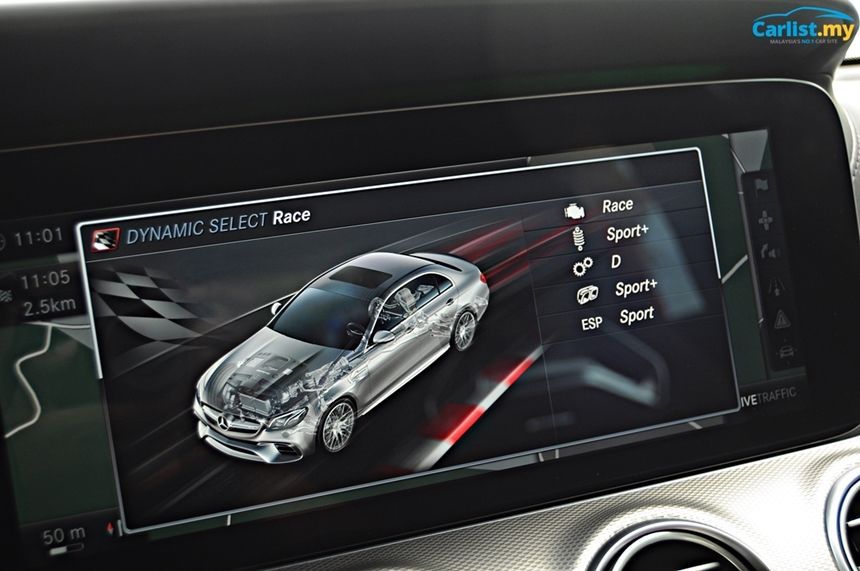 When our turn to drive the E63S around the track finally came, the sun was getting low in the sky, and both tyres and brakes were on their last legs. None of that mattered, because we were about to experience and incredible car on an incredible track, and perhaps my only complaint was that I wish I could have squeezed in a few more laps. Portimao has a fairly fast tempo, with blind crests and flowing corners, steep climbs and equally steep drops. It's a rollercoaster of a circuit, with a particularly nasty blind apex right-hand sweeper before the main straight, and the perfect place to drive a car like the E63S.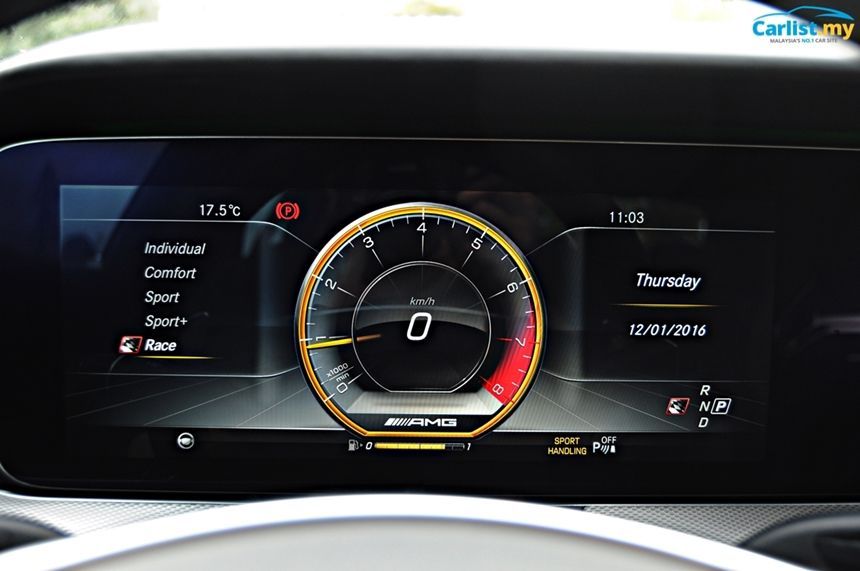 Moving quickly out of the pits and in full Race mode, we had just 3 laps to see what the cars could do. A bit of a slip up heading into the second corner reminded us to stay away from the edges of the track where tyre debris and dirt would start to collect and unsettle the car if we rolled over it. Feathering the throttle you can feel the system working power away from the rear wheels as you begin to exceed grip, especially in the tighter sections where you're using a lot of steering lock to get the car turned in. If you're a little eager on the way out of the corner, the systems are happy to let the tail out just a little bit before they engage and pull you back in line. The systems can be completely shut off, although with hardly any time to familiarize ourselves with the cars we felt it was best if we left them in the slightly relaxed settings of Race mode.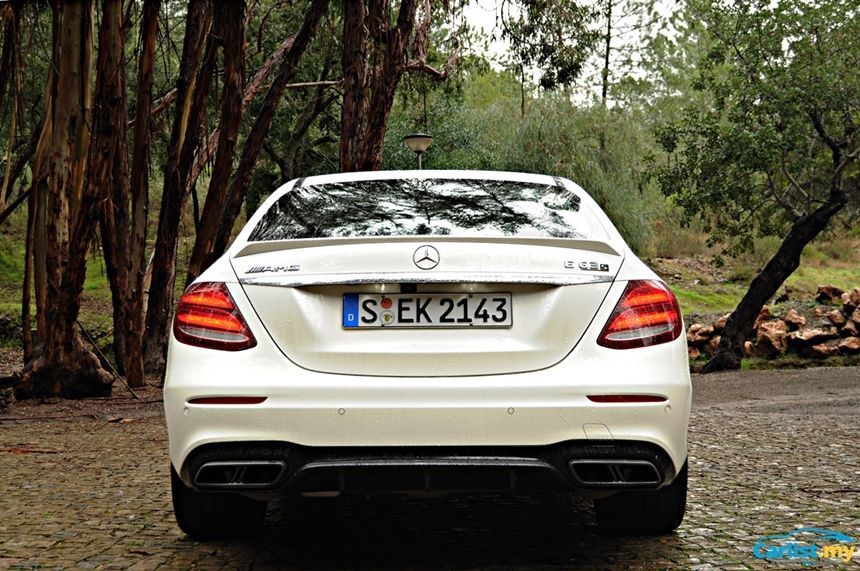 Once the track session was over, we hardly had time to breathe before we had to hop back in our cars and shoot back to the hotel for dinner. We were once again fighting against the clock, this time in pitch black conditions with hardly a streetlight to guide our way. Being part of a convoy of these cars hurtling down a highway at ludicrous speed in the dead of night is perhaps one of the most bizarre and exciting experiences one can have, and can probably only be topped by a full-on run down the Autobahn.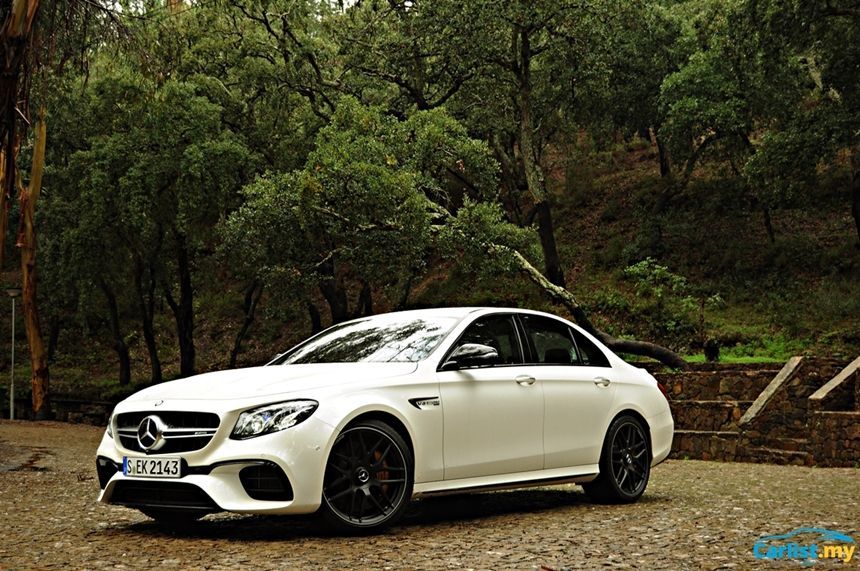 The following morning we were given one last chance to experience the E63S, but our luck with the weather had run out and we had to deal with intermittent showers. Perhaps it was about time to slow down and take the car in as a whole, as more than just an extremely powerful engine and a competent chassis. The appeal of these top-tier sports sedans is that they are incredibly fast, but also retain the creature comforts and practicality of their more mass-market siblings.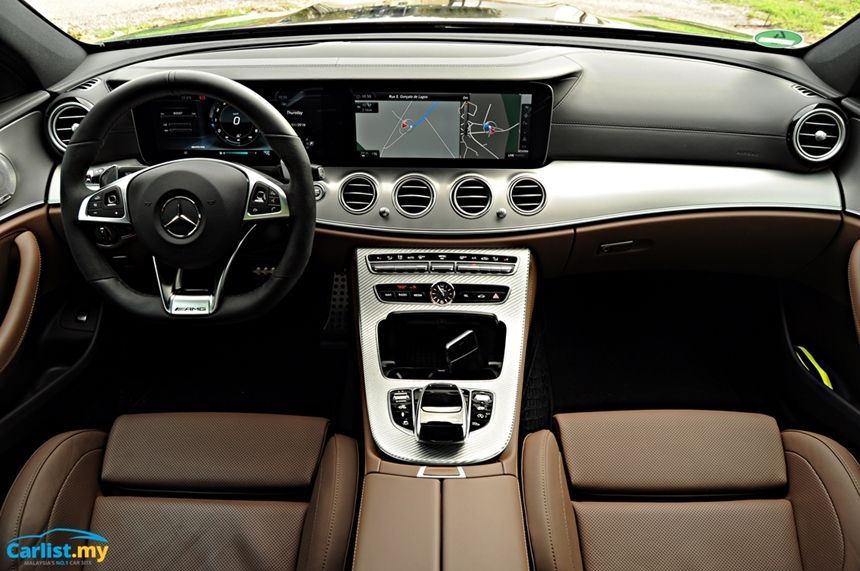 Besides some slightly more aggressive exterior elements and a pair of extremely comfortable semi-bucket seats, the E63S is largely the same as the regular E-Class. Things like the extended central display are retained, crisp and clear as always. The brushed aluminium finish for the dashboard trim contrasted nicely with the black and brown leathers of the interior. If you ever find yourself travelling long distance at a more leisurely pace, you can hardly pick a better car to do it in.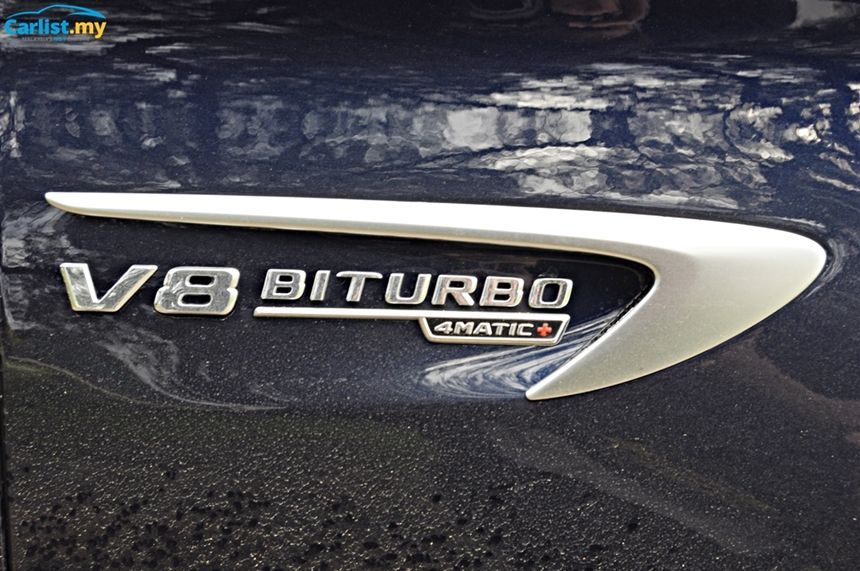 Of course there will be those who say that Mercedes-AMG is losing their way with this all-wheel drive only generation of E63, but this same vocal minority are also less likely to actually purchase a car like the E63, or the E63S. The market speaks for itself: with the previous generation, over 90% of the models sold came with the optional 4MATIC system even though it was available with rear wheel drive as standard. And to quell the complaints, Mercedes-AMG even saw fit to incorporate a drift mode with this new E63S, activated by pulling both steering paddles simultaneously.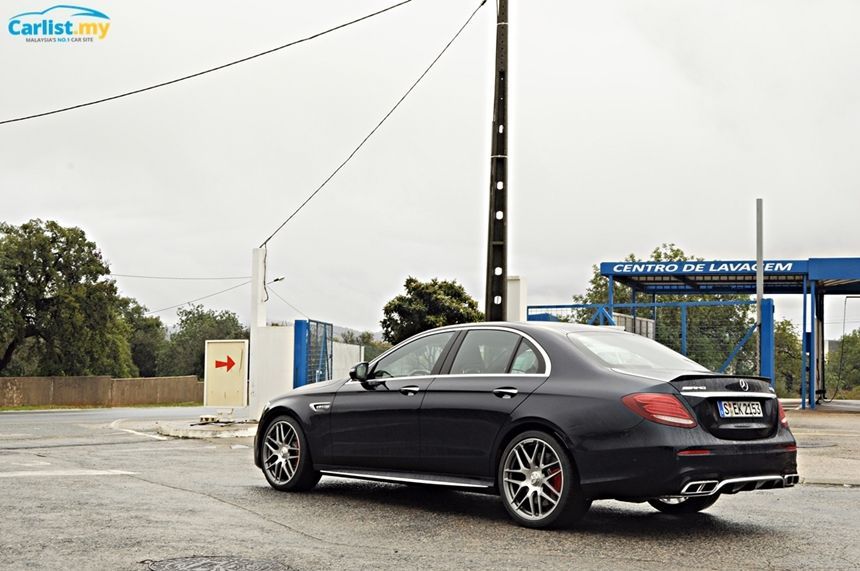 Chances are, most owners will use the mode a handful of times before they forget about it- and there's absolutely nothing wrong with that. Regardless of how it gets its power to the ground, the Mercedes-AMG E63S is blisteringly quick and a lot of fun when you need it to be- and therein lies the argument that car enthusiasts have debated over since the Porsche 911 GT3 RS came with a PDK option only. The idea that a car becomes less enjoyable as it becomes quicker around a track is something relatively recent, but Mercedes-AMG have proven that this need not be the case. The E63S shows that you can have a car that is both fast and fun, and they most definitely haven't lost touch with the idea of what a sports sedan should be. They've simply moved forward with the times.
---
---
---
---
Comments