Review: 2017 Volvo S90 T8 Twin Engine PHEV – The Future Of Luxury
Reviews As electrification is being touted as the future of motoring, plug-in hybrids have emerged as an attractive interim solution. Because PHEVs can be charged off the mains and offer usable all-electric cruising ranges whilst still having a conventional petrol engine, they allow us to enjoy the full benefits of electric motoring without needing to worry about range anxiety.
Battery out of juice? No problem, engine fires up and you're still on your way. You refuel your car the same way you have been doing all this while.
The biggest problem with PHEVs is cost. These things are not cheap and they require tax breaks in order to be made affordable to the people. The Malaysian Government is happy to provide the necessary tax breaks provided the vehicles are locally-assembled, but only the luxury makes are thus far able take advantage of the available incentives.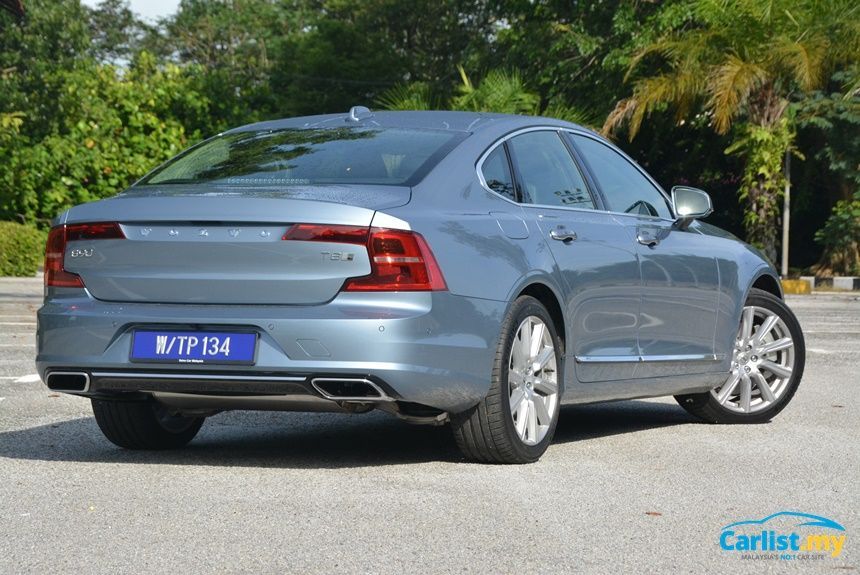 The mid-range premium is shaping up to be an interesting PHEV battleground. Mercedes-Benz drew first blood with the E-Class E350e. BMW has yet to commit to launching the 530e in our market, but such is the success of the 330e and X5 40e to date, it is difficult to envision the car not coming to our shores.
If and until the 530e makes landfall in Malaysia, however, the E350e's only direct challenger in the field will come from Volvo in the form of the just-launched S90 T8 Twin Engine.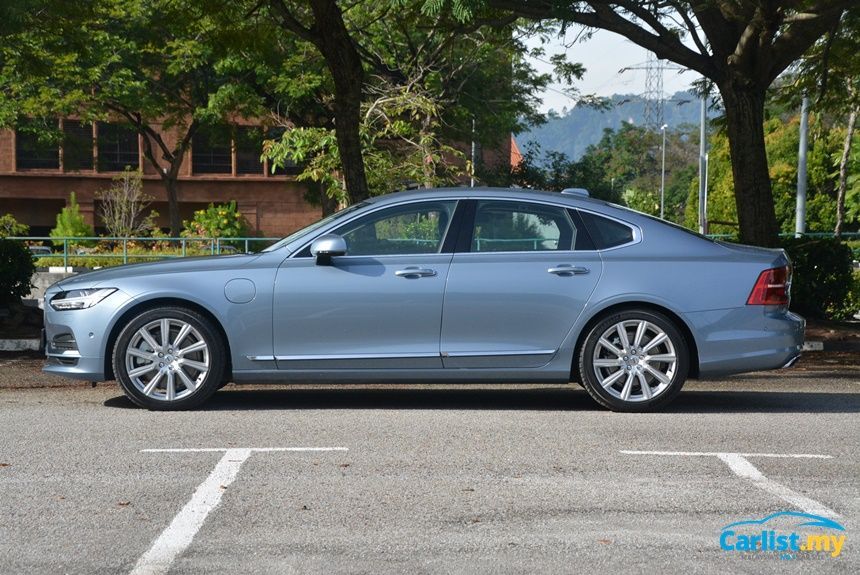 Specifications:
Price: RM368,888 (OTR without insurance)
Engine: 2.0-litre, Inline-4 Transverse, Twincharged Petrol, 320 hp, 400 Nm
Motor: 87 hp, 240 Nm
Net system output: 407 hp, 640 Nm
Transmission: 8-speed torque converter automatic, Electric AWD
Safety: Adaptive cruise control, autonomous emergency braking, lane keeping aid, run-off road mitigation, blind spot warning, ABS, EBD, brake assist, electronic stability control, 6 airbags, ISOFIX, integrated booster seats
Origin: Locally-assembled in Shah Alam, Selangor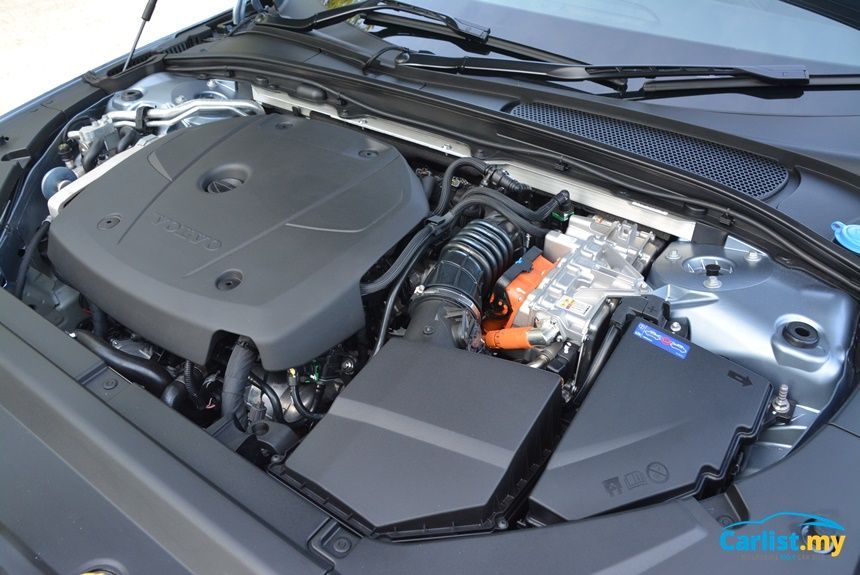 Overview
The T8's arrival sees a minor reshuffling of Volvo's 90-series line-up. Order taking has been stopped for the V90 wagon, unsurprisingly owing to poor demand, even though the model is actually still being built at Volvo's Shah Alam plant for exports across the region.
For the S90, however, the T5 variant has been dropped, whilst the T6 R-Design AWD will continue on a fully-imported basis at a price of RM453,888.
The S90 T8, meanwhile, has just been launched with a choice of two trim levels starting from the Inscription grade at RM368,888. An additional RM20,000 moves one up to Inscription Plus trim, an upgrade that brings in air suspension and the much-vaunted Bowers & Wilkins sound system that is said to be designed specifically for the S90's acoustics and optimized to deliver a sound experience to match a concert theatre.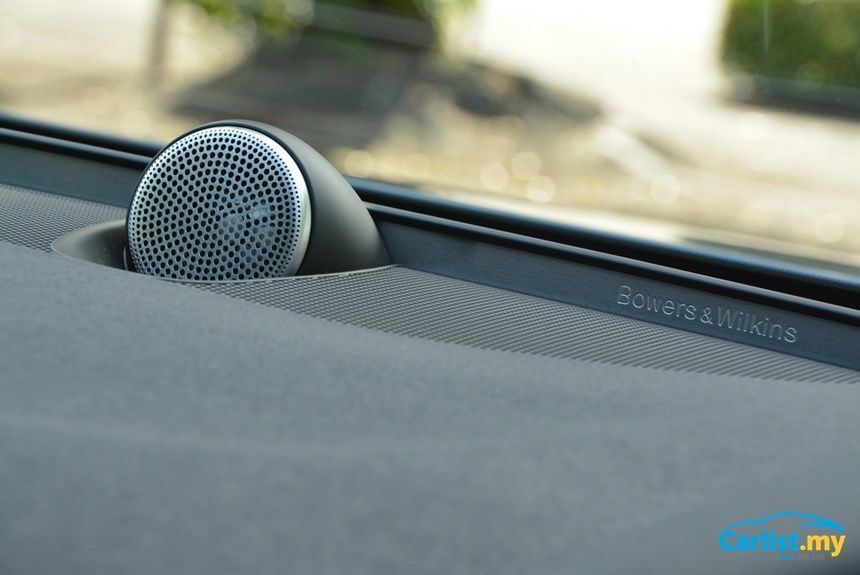 As an introductory offer, orders placed before 31 October 2017 enjoy a reduction of RM20,000 for both grades of the T8.
Contrasting the approach of most rivals, particularly the rear-wheel driven ones that sandwich their electric motors between engine and transmission, Volvo employs a more novel arrangement for its plug-in hybrid setup.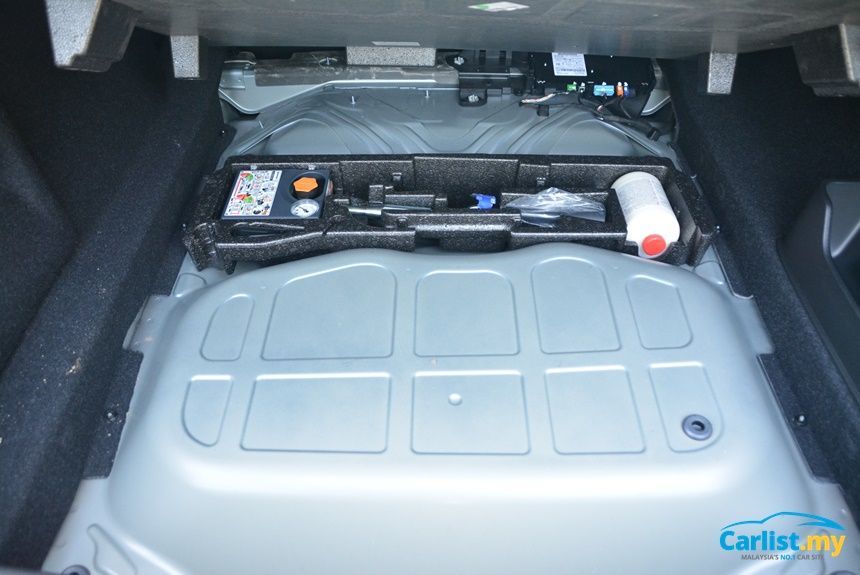 The 2.0-litre twincharged engine from the T6 continues to be deployed in its transverse installation to power the front wheels and is integrated with a starter/generator that recuperates energy and also provides a quick boost on start-up. The electric motor, meanwhile, powers the rear axle independently.
In the absence of a prop shaft, the centre tunnel is then appropriate to mount its 10.4 kWh lithium-ion traction battery. This unique arrangement offers a multitude of packaging benefits, starting with uncompromised boot space and also the ability to offer 60:40 split-folding rear seats. By mounting it low and right along the middle of the floorpan, it also creates a favourable weight distribution to benefit handling dynamics.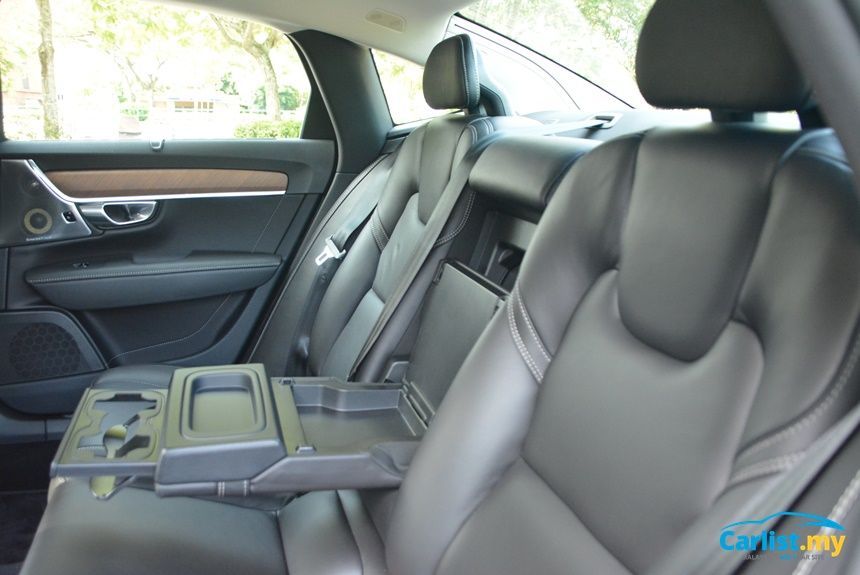 Exterior
Volvo's design renaissance that kicked off with the XC90 continues unabated with the S90. It is a design that is at once sophisticated yet free from unnecessary clutter. It speaks of an underlying confidence in a company once driven to the verge of failure under Ford's ownership and rediscovered its mojo having been given a new lease of life by current owners Geely.
At first glance, the understated nature of the T8's Inscription trim seems remarkably similar to the Momentum grade previously offered in the T5 model. Differences take a keen eye to spot, but look out for a sharper multi-spoke rim design, a long chrome strip running along the car's flanks, chrome inserts on the front bumper, and chrome-lined grille slats.
There is no visual differentiation between the appearances of the Inscription and Inscription Plus variants from the outside unless you can spot the distinctive appearances of the Bowers & Wilkins speakers of the higher grade model.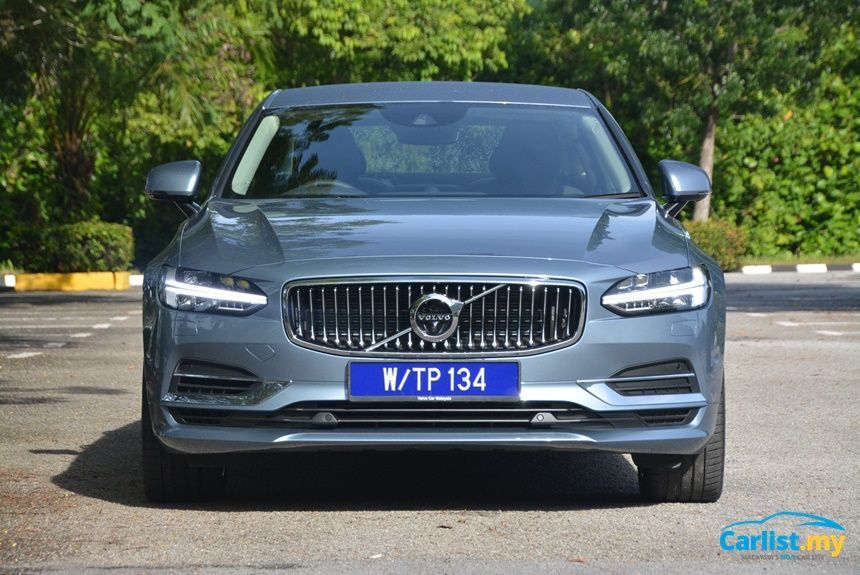 Interior
Those jumping over from a Ford-era Volvo will find the S90's cabin a major step-up in class and ambiance. Design-wise, it is an exercise of tasteful minimalism, one that convincingly jives with modern concepts of luxury. The various touch points too are lined with materials that are appealing both visually and to the touch.
A subject of much debate is the portrait-oriented touchscreen dominating the centre stack. It is a move that, at one stroke, increases the perceived sophistication of the dashboard whilst actually lowering precious development time and costs – think about it, no need to spend money to fine-tune the quality and tactile feel of each switch; and there's no need to develop different switching configurations for different levels of equipment.
As mentioned earlier, Volvo's central battery placement mean that no sacrifice is necessary with regards to boot space, although it has resulted in a couple of in-cabin compromises. First and most obvious is the comically shallow centre console box that is barely deep enough to take a phone. Then there's also no room for central rear air-con vents; rear passengers are supplied with cool air from the B-pillar but dedicated climate controls are not available.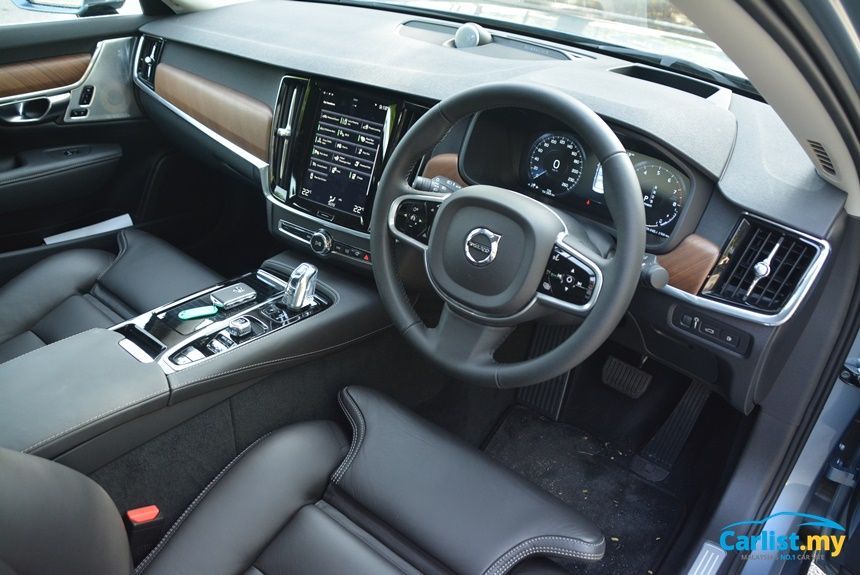 Driving Experience
Volvo's newfound self-assurance mean that its most recent cars are no longer tuned with needlessly stiff suspension setups in misguided pursuits of sportiness. The S90's setup, whilst dynamically capable, is quite obviously optimized for the driver who prefers secure rather than exciting handling. It holds cornering lines with well-managed levels of body roll, but the chassis is devoid of chatter or any sense of playfulness.
The PHEV powertrain package offer excellent flexibility and feels expertly-tuned; it responds quickly and urgently to heavy throttle inputs, yet at the same time refined enough not to be too excitable in low-speed heavy traffic situations. The twincharged petrol engine, when needed to power the car on its own, revs smoothly through the rev range whilst also offering decent low- to mid-range punch. It is definitely a more appealing powertrain to wield than the Mercedes E350e's M274 engine.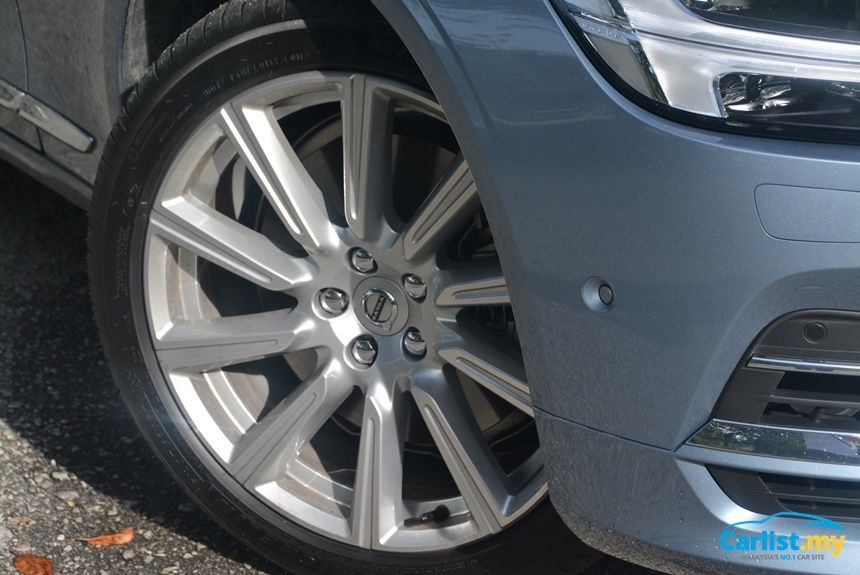 Comfort & Refinement
The air-sprung S90 T8 Inscription Plus offers a supremely plush ride over most surfaces, but the good news is that the passive setup found in the regular Inscription model isn't half bad either. There is a feeling of confident firmness in the ride, but without any sense of brittleness that would have ruined its case as a competent daily driver.
Mechanical refinement, too, is excellent; the car's various moving gear operate with pleasing hushness. Insulation of external noises can be improved, with road noise, in particular, being higher than what we would expect given the car's clean design and overall smoothness in operation. As things stand, the Mercedes E350e remains quieter on the move, even though the Benz has a rougher engine under its hood.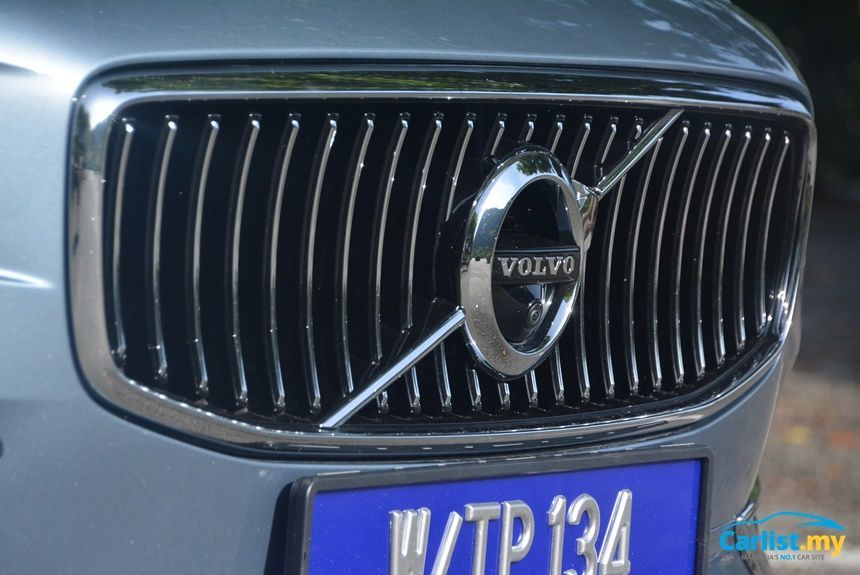 Conclusion
It's been too long since Volvo last had a car that could compete against the German luxury sedans on a level footing. The S90, then, is a much-welcomed return to form and what a return it is. Volvo's new flagship is stylish, confident, and, most importantly, exceptionally well-built and well-engineered.
The lack of dynamic vivacity perhaps dampens its appeal to hardcore enthusiasts, but sportiness is not the only way to skin the fish that is the luxury market. There are plenty of customers who just want a car that is beautifully made, comfortable to go around, and something that they'd be proud to show off to their friends – the S90 fits this bill perfectly.
High pricing of the CBU variants meant that the S90 and V90 when initially launched in our market failed to hit the ground running. The proximity of its launch timing to the G30 5 Series also interrupted Volvo's chance to build any form of early sales momentum. Now with EEV pricing and specced competitively against the establishment, the S90 T8 comes on strong and proudly stands on equal footing against the 5 Series and the E-Class.
---
---
---
Comments