Review: 2020 Mazda CX-30 - Genetically Engineered Zoom-Zoom
Reviews The CX-30 is Mazda's newest model as well as their newest SUV/crossover - hence its name was given CX prefix. Since its Malaysian launch earlier in 2020, it has clearly been responsible for the bulk of customer attention at your nearest Bermaz Motor showroom. Is it worthy of all that attention?
---
In fact, the same assertion could also be said of many of the CX-30's competitors. The simple fact is that small SUVs are becoming the default vehicle type sought after by most new buyers, no matter the marque, whether its the Honda HR-V, Subaru XV, or Peugeot 3008.
Not even counting the premium manufacturers, this space is about to get even more crowded and the task of choosing one much more complicated. Kia is soon to launch the Seltos, which might be countered by the Hyundai Kona, and we can't disregard the looming presence of the Proton X50 and Toyota Corolla Cross - all potential market shakers in their own right.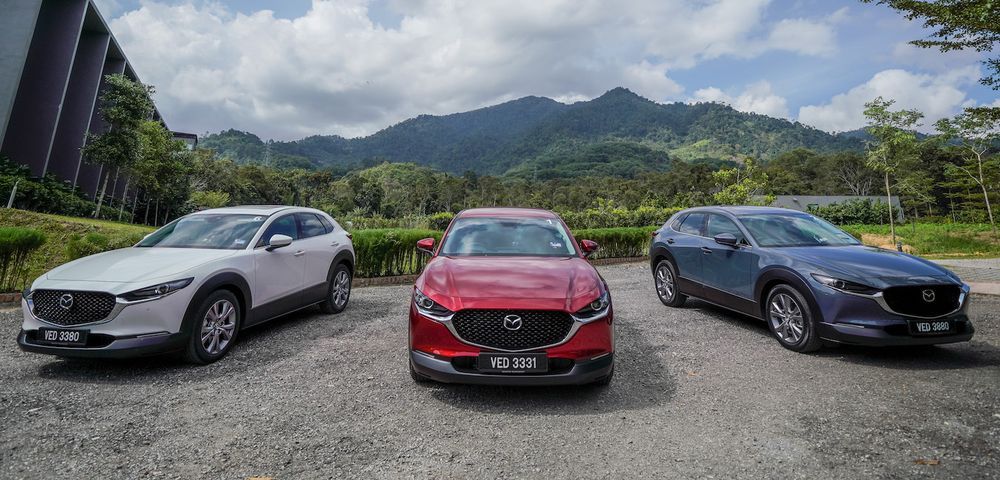 With the landscape around the CX-30 about to get even more treacherous, Mazda will need to keep their messaging clear and concise to maximise any advantage. With prices starting around the RM140,000 mark, the CX-30 isn't exactly the most budget-friendly option.
However, Mazda is quick to point out that they're not interested in pursuing the lowest common denominator here, but instead are focusing on specific types of buyers that already resonate with the brand and its values: premium quality, outstanding design, driving pleasure. To those individuals, how well does the CX-30 score in these criteria?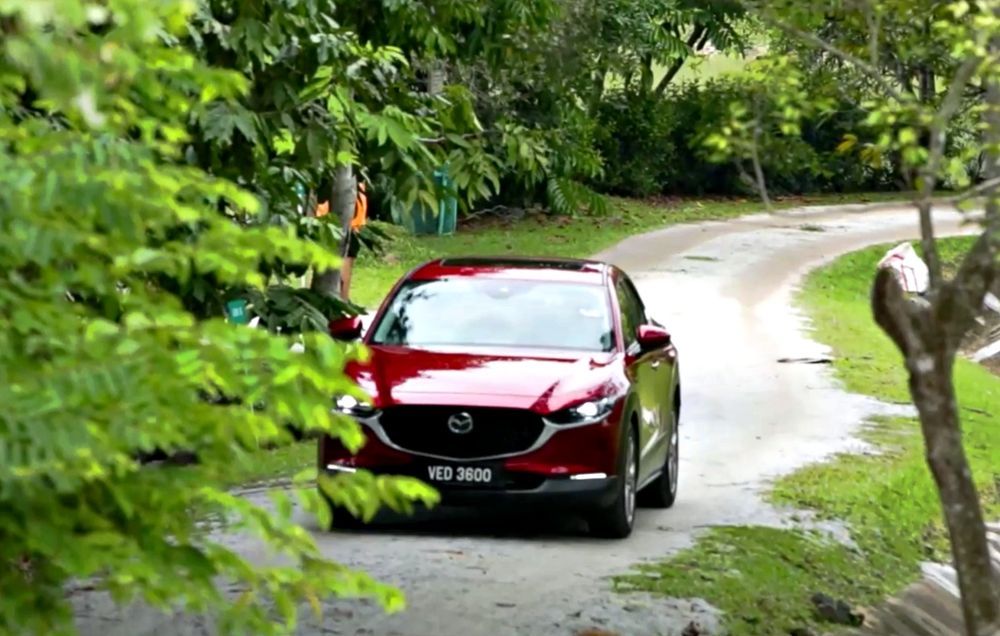 Why It's Here: 2020 Mazda CX-30
I do have to wonder why the CX-30 exists at all, if not to merely fill a gap in the market, however potentially lucrative. Of course, I am not doubting that Mazda has all the right in the world to engineer and sell a car specifically to take advantage of consumer demand. It even seems like this bet has done nothing but pay off judging by how popular the new model is now relative to everything else in Mazda's line-up.
If you think about where the CX-30 fits in, which is sandwiched in between CX-3 and CX-5, it does so almost too perfectly. In case you weren't counting, that gives buyers the option of 3 separate models when buying a small Mazda SUV that seats five while still being relatively compact. Three!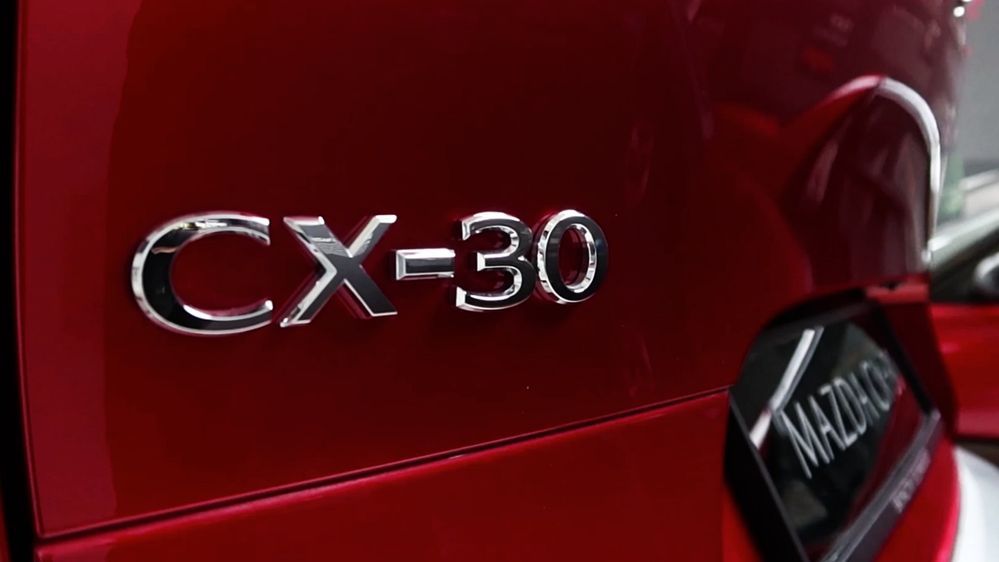 Then again, you could also argue that Mazda really did need a more competitive offering like this. The CX-5 is already established as their go-to family fits-all SUV while the CX-3 might be a little too small and ineffectual. Instead of calling this new in-between model a CX-4 (already taken), the bigwigs in Hiroshima decided to add another zero to the CX-3 nameplate, and the CX-30 was born.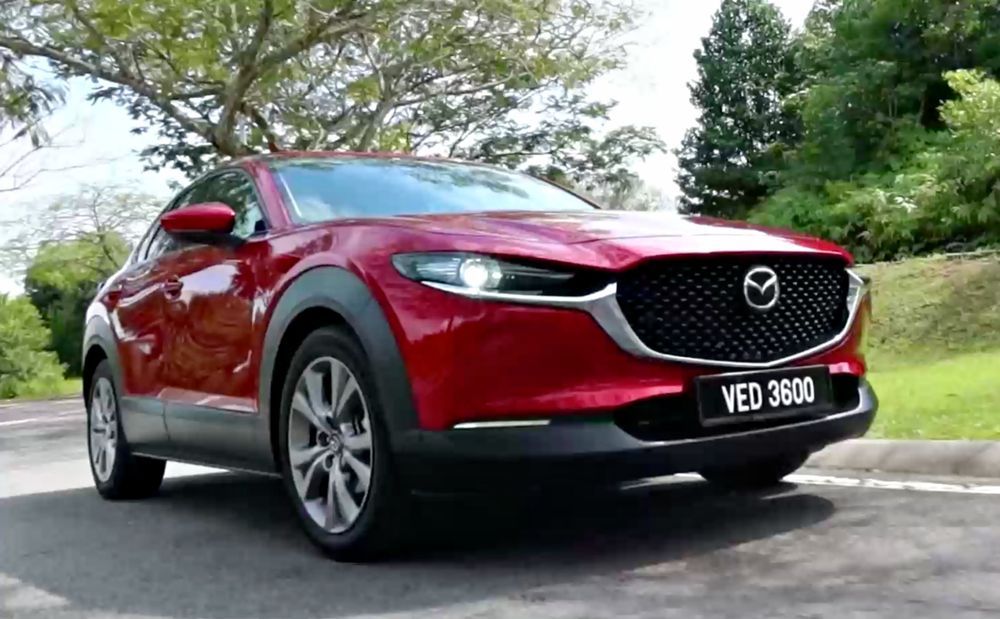 Where It Excels: 2020 Mazda CX-30
Drive - Having gotten to drive the CX-30 immediate after the Mazda 3, I had expected them to feel almost identical from behind the wheel. While there are natural similarities, they do feel quite distinct, so this isn't just a high-riding version of the 3 hatch. Mazda's suspension experts have definitely made the crossover more supple and comfort-oriented, at the slight expense of front-end response. It's still very composed but direction changes do feel a little lazier, making everything slightly less immediate. However, over its competitors, the CX-30 is still the one to get if you enjoy driving.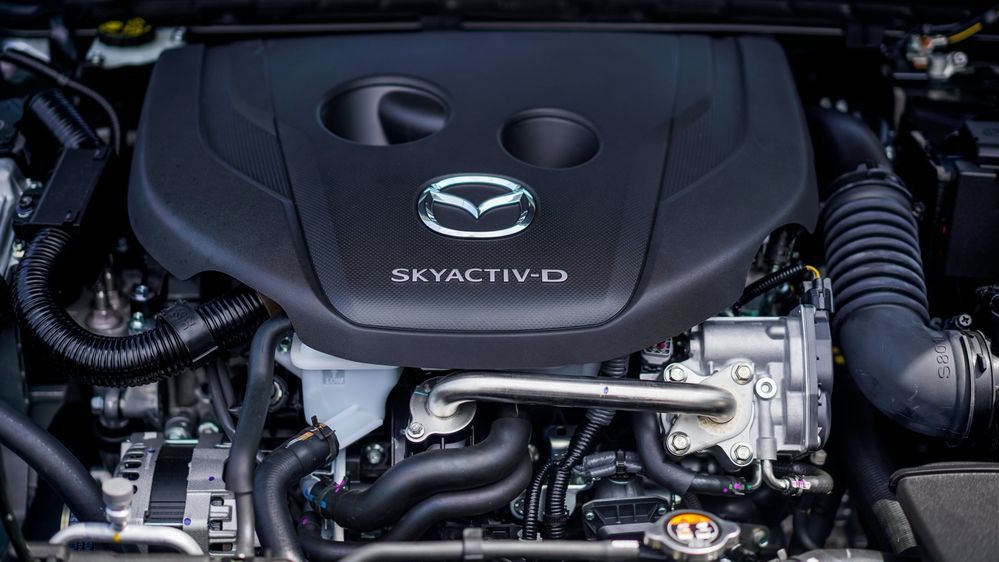 Dominant Diesel - Perhaps contributing to the more muted front end sharpness is the heavier 1.8-litre SkyActiv-D turbodiesel in our test car, but it's a price well worth paying in my opinion. The 114hp figure is underwhelming, but its the 270Nm of peak torque that transforms the CX-30. The oil-burner isn't as lively compared the 2.0-litre naturally aspirated engine, but is so much more gutsy in the real world. From 2,600 rpm, the engine shoves you along the road with mild fury and even lets out an angry snarl if you push it hard. Best of all, it's an absolute fuel-sipper and the perfect combo to cap off the CX-30's accomplished credentials as a luxurious highway cruiser. If your budget can spare it, the diesel is a worthy upgrade over the petrol option.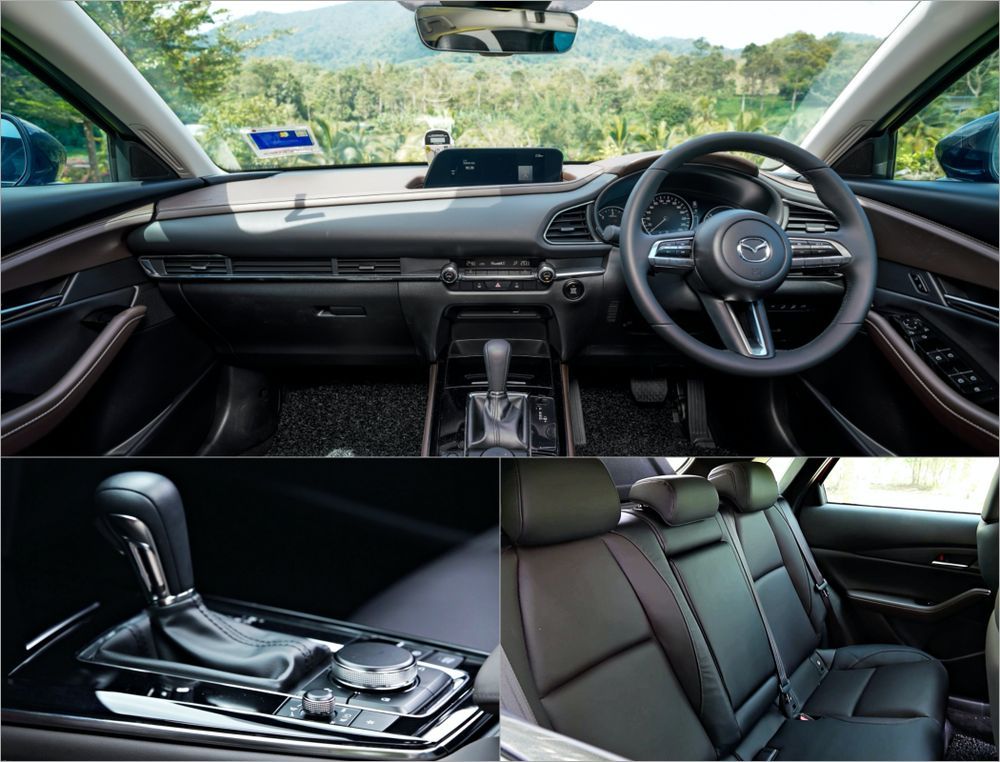 Interior Quality - For the past decade, Mazda has been stepping up their game - and their cars now feel about as premium as anything German, albeit with ample Japanese flair. They know that interior quality and materials have the biggest impact on this perception, and luckily the CX-30's well-insulated cabin benefits from the Mazda 3's tiered and sculpted dashboard and ergonomic layout. In higher grades, the leather is supple and the colour palette tasteful. Fit and finish is also a strong point, and coupled with the tactile appeal of the cabin, elevates the CX-30 above the competition.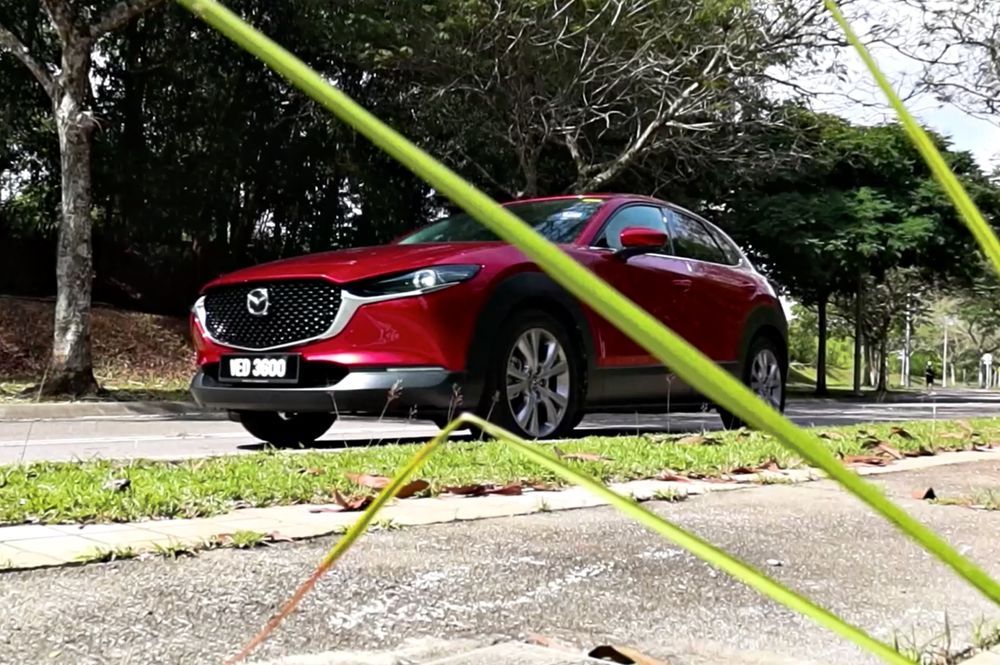 Body Appeal - It looks good. And why wouldn't it? It's a Mazda, after all, and they've been peddling their "Kodo - Soul of Motion' design philosophy for a good while already, evolving it as the years have passed. The CX-30, again, borrows much from the Mazda 3, which is one of the best looking new cars on our roads at the moment, and that certainly lends a real world presence to it despite being relatively compact in scale. However, some might not appreciate the oversized grey cladding that surround its lower perimeter, myself included.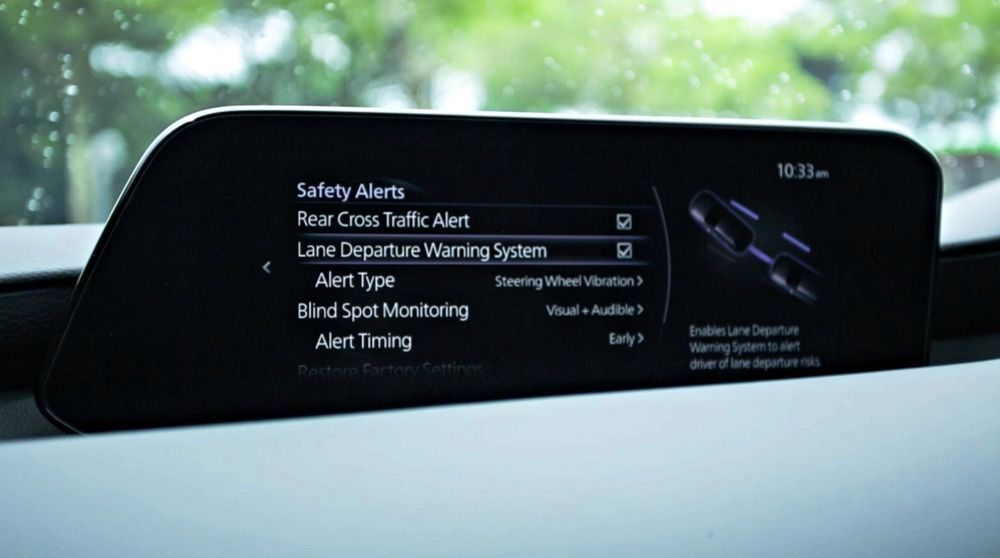 Safety - In late 2019, when the CX-30 first made its global debut, EuroNCAP were quick to put the new crossover through its gauntlet of smashing and crashing, awarding it their coveted '5-Stars' and declared it as the safest passenger car they've ever tested. If you're familiar with the rigour and ridiculously high standards their tests regimen involves, you'd know how monumental that statement was. Add to that, the i-ActiveSense safety suite does deliver everyday benefits such as Lane Keep Assist. Smart City Brake is perhaps the most important feature (which is Mazda lingo for Automated Emergency Braking), and one I hope never to need but feel more assured by its inclusion. That said, it has overreacted to a fluffy bush I got too close to while reversing, unexpectedly slamming on the brakes.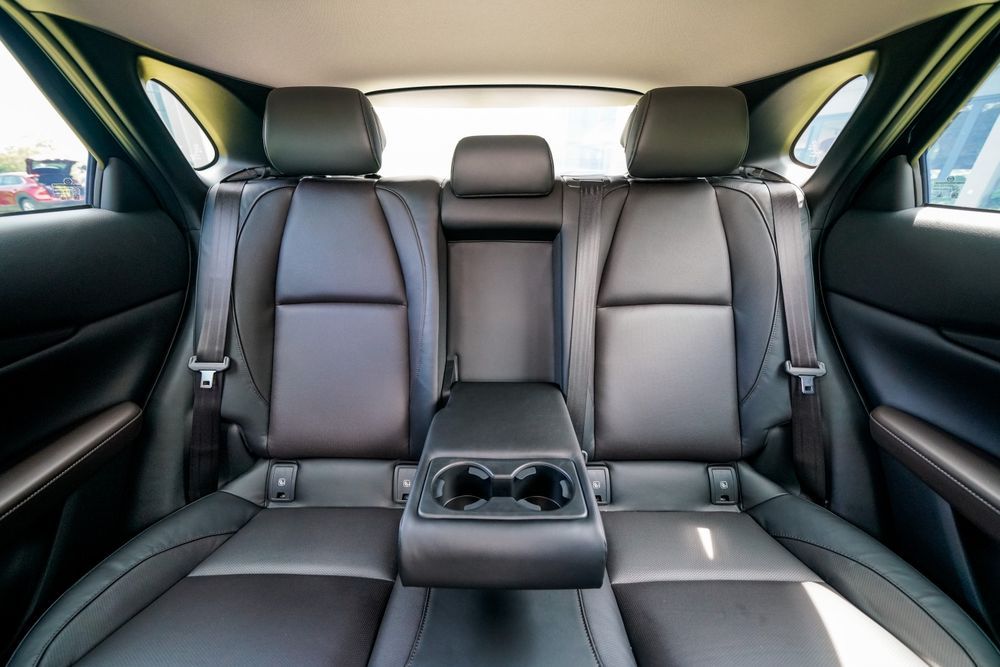 Where It Falls Short: 2020 Mazda CX-30
Space + Practicality - There's a price to pay for that slightly sloping roofline and sportier silhouette. The CX-30's footprint isn't terribly large to begin with, so we hope you weren't expecting world-beating cargo space or a cavernous interior, and the rear seats in particular are clearly meant to seat two on either side comfortably with a centre passenger given less than ample shoulder space and legroom. It's not all bad though, with a very useful 430-litres of space in the boot and rear seats that fold flat. The lip is a little high though, and we've seen larger load apertures. The Honda HR-V is still the undisputed champion in these respects.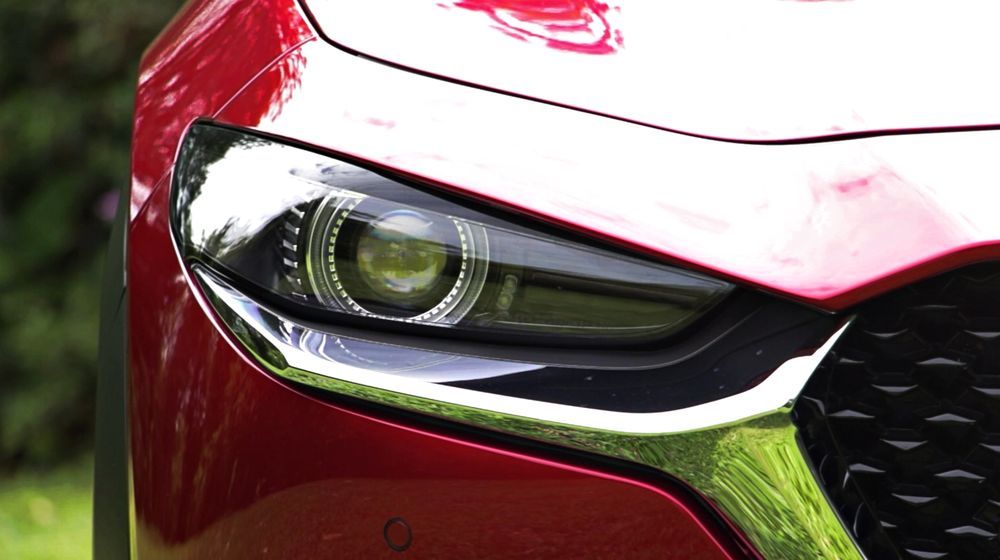 Price - There's yet another price to pay - literally. It's no secret that Mazda has some ambitions around being perceived as upmarket, a campaign which does succeed on many levels when experiencing the CX-30. On paper, there's not much to truly dispute this Mazda from being labelled 'premium' as there are many attributes that go above and beyond the mass-market competition, perhaps justifying the Mazda's higher asking price. You cannot force the pace of consumer perception to change, however, and it's the brand image that needs to catch up. With prices starting at RM141,649, it's hard to ignore that its main rivals are less expensive. We tested the 1.8L High SkyActiv-D, which goes for a steeper RM167,673. Bermaz would be well advised to capitalise on the CX-30's popularity by having it locally assembled just like the CX-5 and CX-8.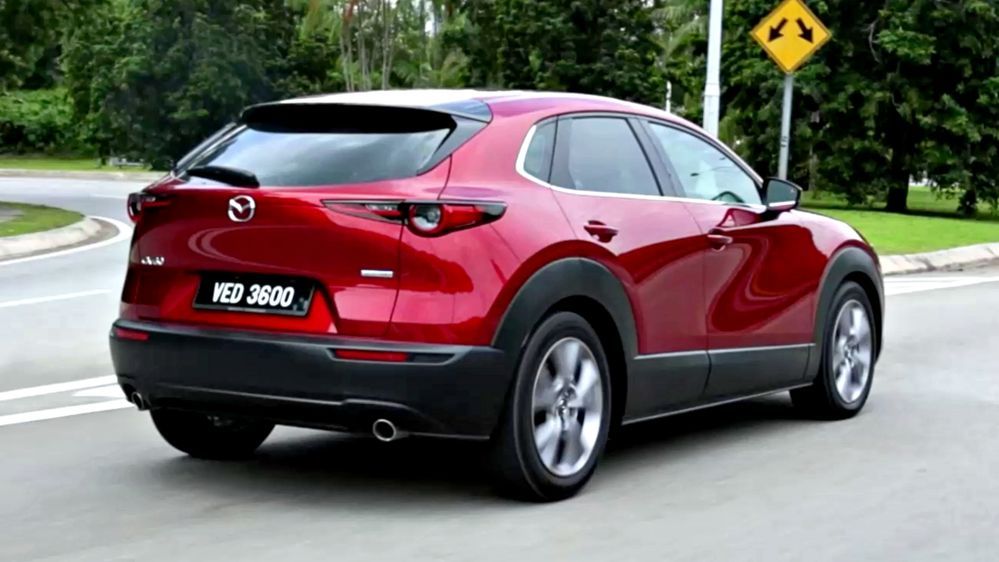 Wrapping Up: 2020 Mazda CX-30
The CX-30 is undeniably a great addition to the Mazda line-up. In my opinion it goes so far as to render the CX-3 altogether redundant, but its presence feels somewhat artificial, like it was genetically engineered to fill a gap in the market. A lucrative one, at that, which partly explains their reasoning.
To their credit, it would have been easy for Mazda to repackage the CX-3 as an enlarged version of itself during a mid-life refresh or for full-on successor, but the choice to have it sold alongside the CX-30 is both commendable and quite puzzling.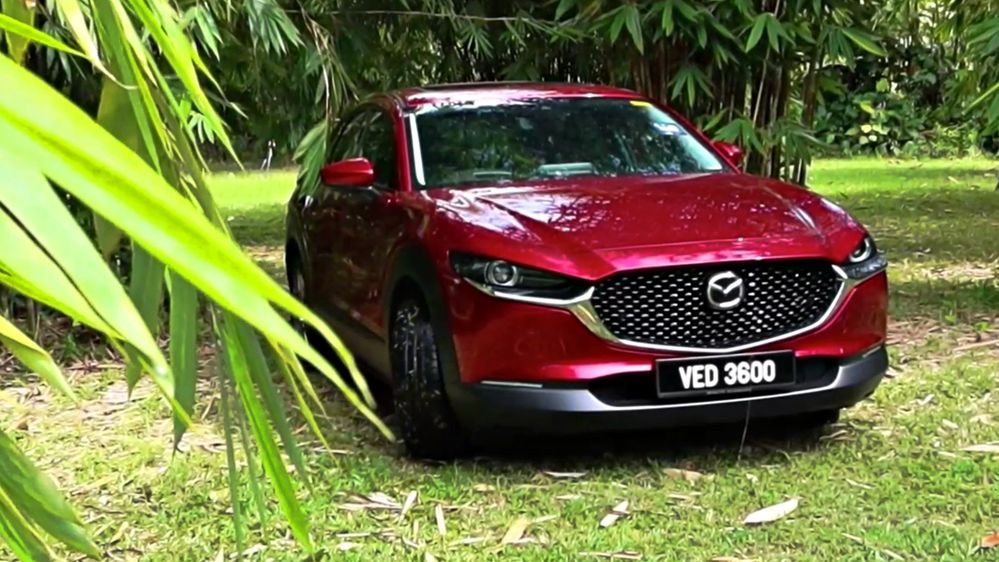 There's also no denying the overwhelming similarities between the CX-30 and the 4th-generation Mazda 3 hatch. As is common practice, both cars sit upon the same basic architecture and pluck from the same engine range, but the deja vu effect here is much more pronounced, for better and for worse.
Any car purchase is emotional to some degree, but the difference with the CX-30 is that this is a crossover you could buy with more sway from your heart, and Mazda does a good job to capitalise on your right-brain impulses with its stylish design, agile drive, and upmarket feel. Is that enough to justify its higher asking price, though, is a question you'll have to answer.
---
---
---
---
Comments