REVIEW: 2021 Audi A5 Sportback 2.0TFSI Quattro - Lost In No Man's Land
Reviews An Audi, let alone the Audi A5 Sportback, is quite a rare sight on our roads in 2021. The reality is that among the trio of premium German automakers, only two have found footholds in the Malaysian market and have transformed that into a steady stream of demand and sales.
---
Things are quite different for that 3rd entrant which had previously never really found success competing with BMW and Mercedes-Benz here anyway, nor did it ever hold more brand recognition or desirability to the average Ali or Muthu.
This isn't the failure of their cars, though, but of their decisions to capture the market that have led to their falling behind. Each time, on the international stage, Audi has always produced some of the best vehicles in their class, yet most of that gets lost in translation when it arrives in its Malaysian-spec.
Take the A5, for example. The original model made its debut in the late-2000s and instantly formed a niche around itself as the sleeker, sexier sibling to the smart but slightly dull A4. The two-door coupe or five-door 'Sportback' format also panicked BMW enough to split the 3 Series up into separate models, resulting in the 4 Series Coupe and Gran Coupe.
In every category, this newer 2nd-generation A5 Sportback takes the game along further, and it's now offered here in facelifted guise since late 2020. It's more refined, more spacious, better built, more technically impressive, maybe even slightly better looking than the original Sportback. Still, local popularity for the brand proves elusive.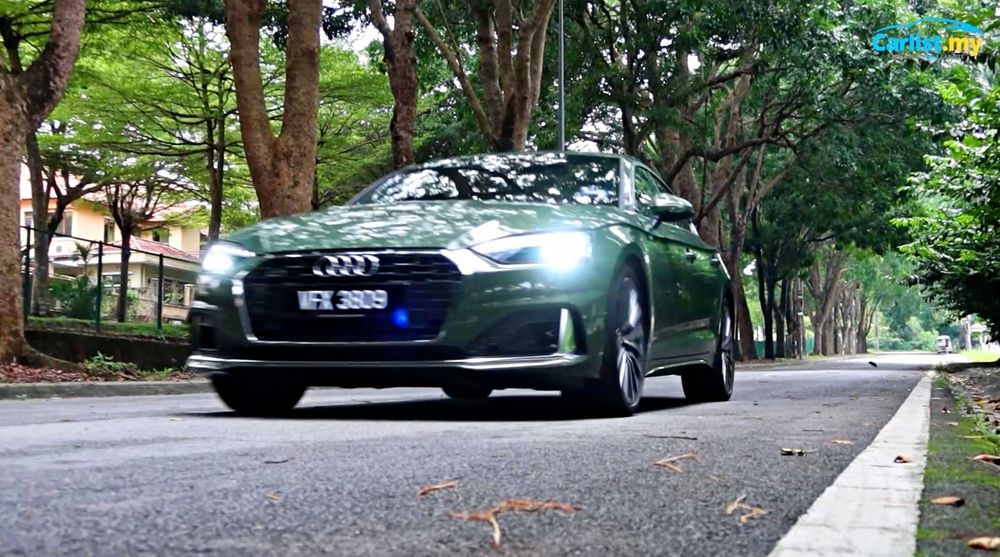 Much of that lacklustre response can be attributed to price, as this fully imported A5 Sportback now starts at RM350,900 for the 2.0TFSI variant, which is a stinging RM11k bump over the car offered the previous year. North of that, the 'range-topping' Quattro variant gets lobbed for RM377,900, which is the car we're spending more time with here.
It's not that the customers buying up Audi's rivals aren't used to paying that much for a car, but even at that price, the Audi must not seem like a particularly good deal. That's the only way to explain the discrepancy in sales and their competitors running away with the market.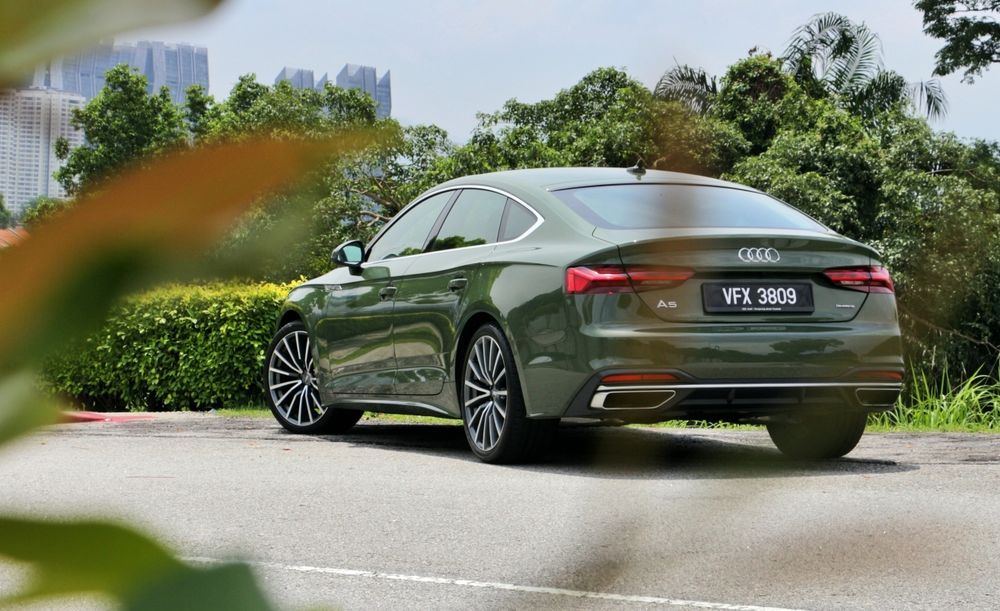 Design & Exterior
This newest model, based on Audi's fifth-generation A4 (B9), was brought out in 2016, so it isn't exactly fresh out of Ingolstadt's oven. Despite that, the facelift attempts to add a little more zest into the mix, which is a little more pronounced on the Quattro. There are mild alterations to the head and tail lamp clusters, different alloy wheels, and that new Distinct Green exterior colour, but nothing especially noteworthy.
The A5 remains handsome in that classic Audi way. It isn't aiming to be described as daring or bold, but its lines here are taut, athletic, and the proportions are pretty much spot on. The Singleframe grille again greets us at the nose, though apart from that there's not too much to fuss about with the front end which, while nice to look at, isn't the A5's strongest angle.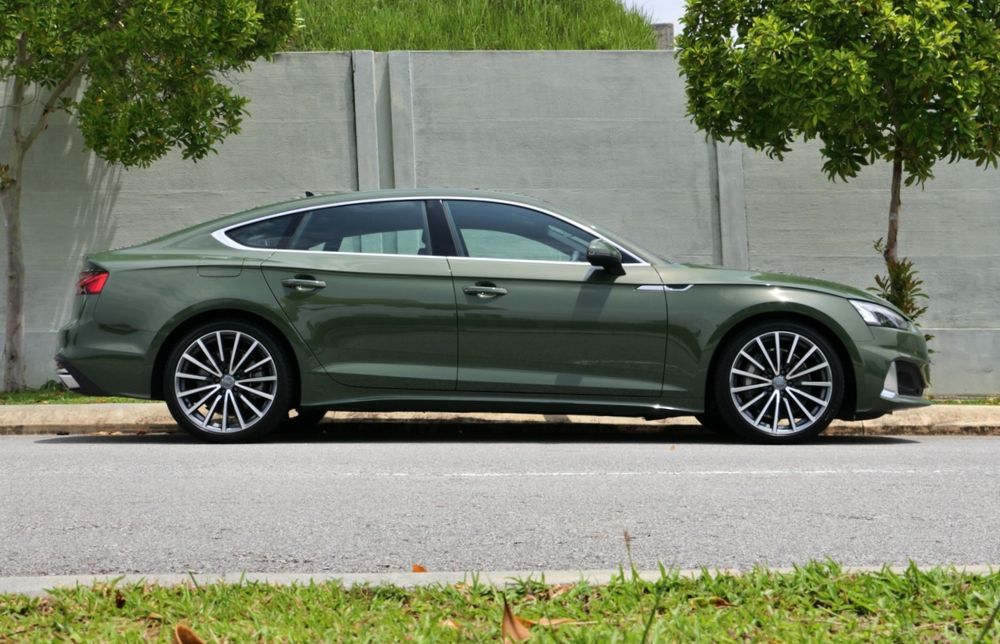 Up close, there aren't too many views from which this car doesn't look truly outstanding. By far, it's the three-quarter approach from the front or rear that cuts a meanest dash, making you purse your lips in nodding agreement.
Taken as a whole, though, which is how most bystanders and other road users will see it, this is a very pleasing vehicle to admire. Your eye lingers on the silhouette and the subtler elements that give it that shapely definition while not adding visual clutter.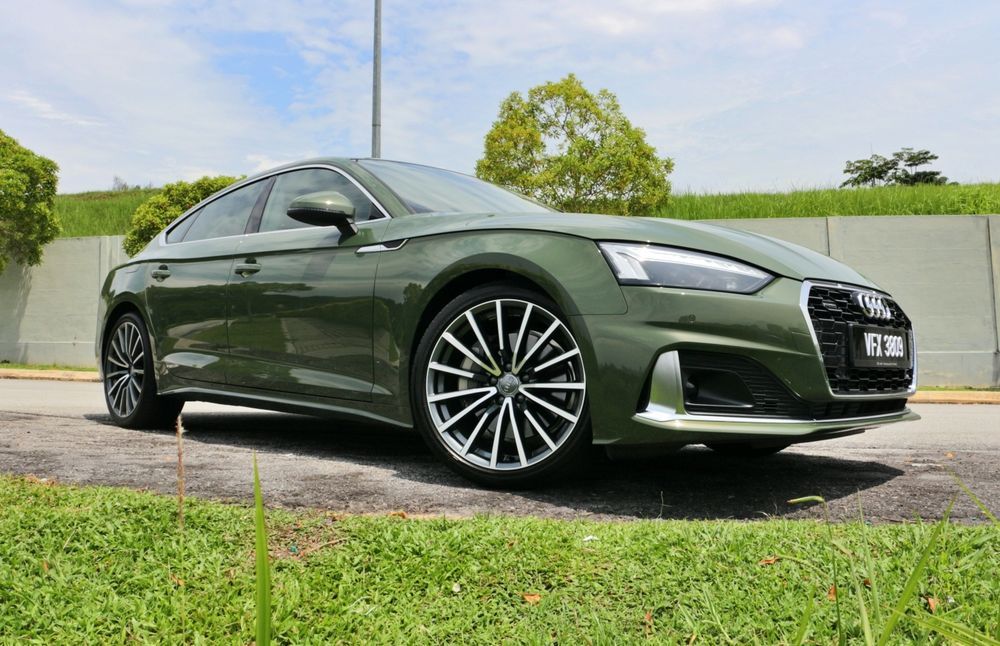 It does give the 4 Series a run for its money, at least in the BMW's first-generation Gran Coupe form, which is sadly no longer sold here. We're yet to see what Munich has got under their hat for its successor, but if it's to follow the i4's design footsteps as we suspect it will, the A5 Sportback is uncontested in the looks department.
That said, there is the awkward matter of the Volkswagen Arteon. Newer, larger, more visually striking, better equipped, identical-to-superior performance, just as competent to drive, and a big chunk less expensive thanks to local assembly. It stands to make the fully imported A5 seem quite pointless.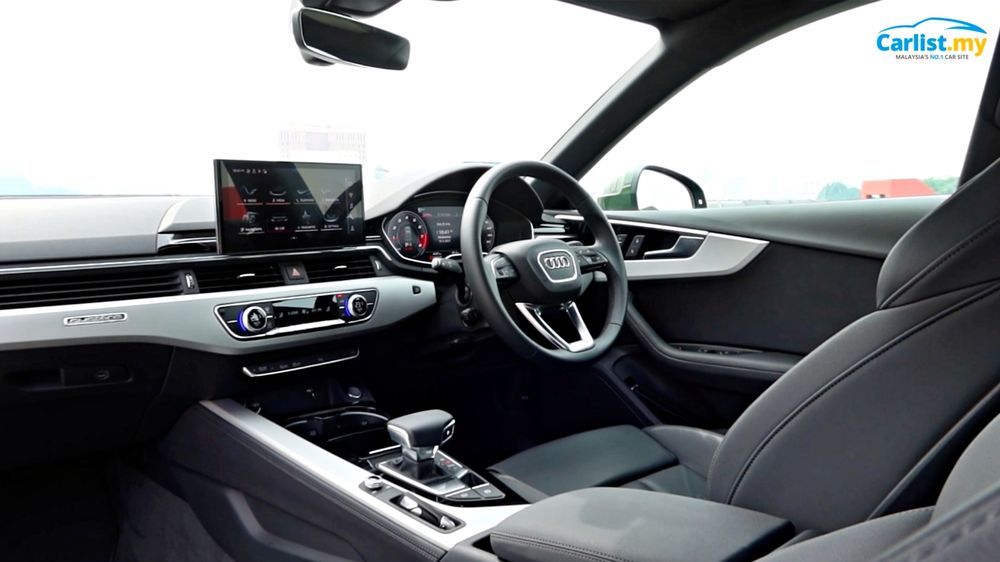 Interior
The best way to be blown away by the A5, or any present-day Audi interior, for that matter, is to go in blindfolded. It's fit and finish, the texture of the materials and the unyielding solidity of it all can still make BMW and Mercedes-Benz a little insecure.
It isn't like Audi has found some proprietary material to furnish their cars in either, so we have the usual suspects of leather upholstery, satin metallic inlays, gloss piano black accents, and soft-touch everything. Yet, here, in the A5, even the plastics seem like they've been moulded from pulverised granite.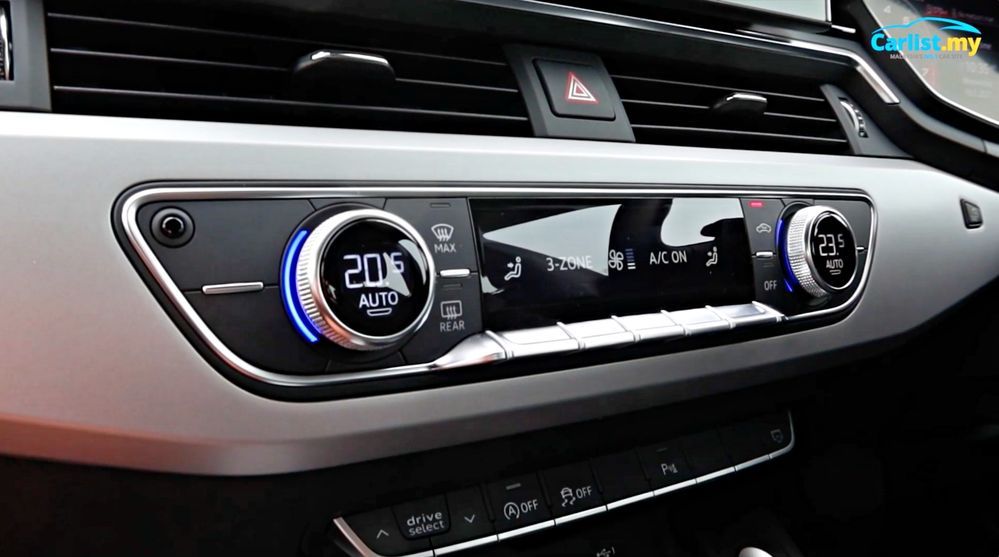 It's only upon closer inspection that things don't look as rosy for the Audi. By most accounts, there's a lot to be impressed by, but in light of the sleeker and more elegant cabin appointments offered by other premium marques, the Audi's more functional approach lacks that 'wow factor'.
It also doesn't help that this Malaysia-spec car doesn't allow for pre-delivery customisation, so you had better be a big fan of black on black on black, which is not only likely to sear your bum on a hot day but makes the cabin feel stiff and as unwelcoming as a boardroom, albeit a rather comfortable one.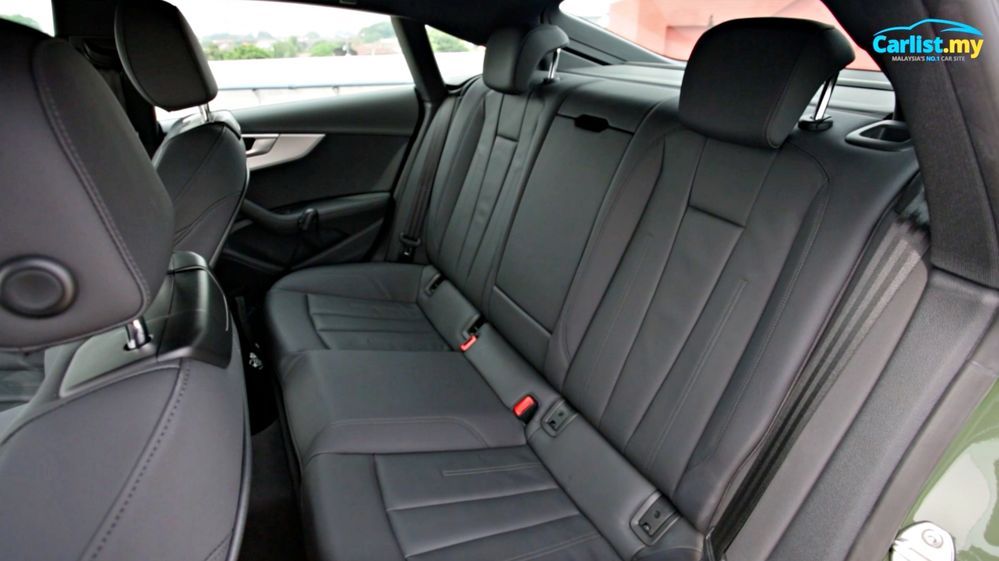 The seats are plush, make no mistake. Up front, they're supportive and easily positioned thanks to electrical adjustment, but the rears aren't so accommodating. Audi has had to concede quite a bit of back passenger space to make room for that sloping roofline.
Despite being based on an A4, the A5 is strictly a four-seater with barely enough space or seat padding to make an unfortunate middle passenger's life tolerable, let alone headroom. The intrusive central tunnel only adds to the tight fit, and you won't find relief by winding the windows down either, as the rears only go down half way. Looks like Germans haven't thought of everything.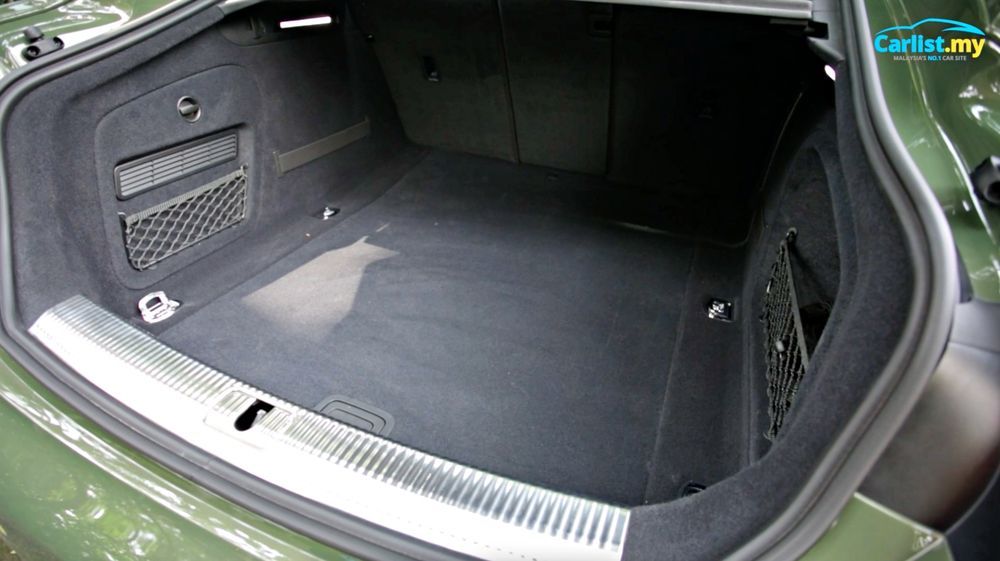 It's a much better story further rearward as the boot is absolutely huge - at least it seems that way. The A5 is a true notchback with the boot hinged at the roof, making for an enormous loading aperture. On paper, its 480-litre capacity isn't record-breaking, but it more than makes up for that in outright versatility.
Folding the rear seats takes the cargo-carrying ceiling to a very roomy 1,300-litres. There aren't any underfloor storage spaces to keep things hidden but who cares when your sexy Sportback is more practical than some SUVs!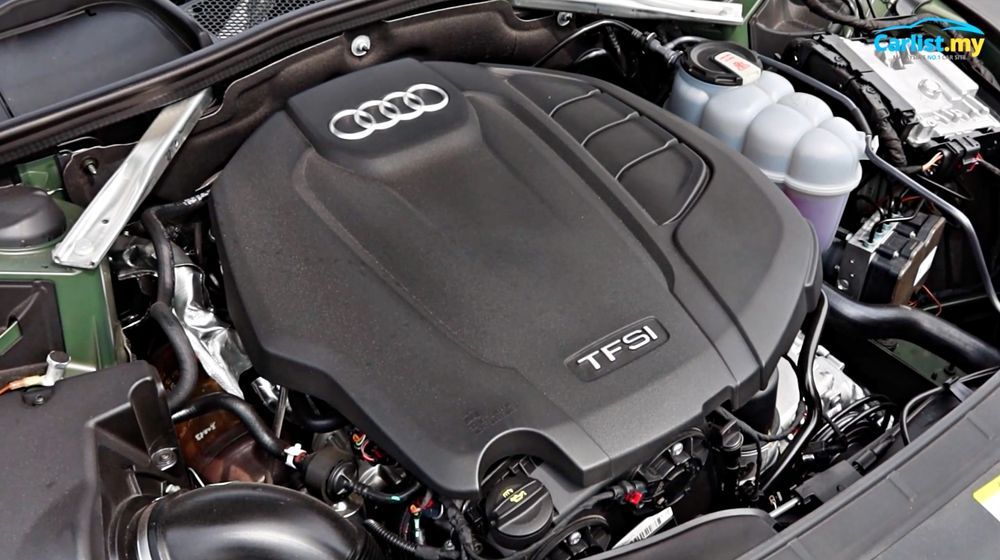 Engine & Powertrain
Beneath the bonnet and under that impressively large plastic engine cover we find a Volkswagen Group staple: the EA888 turbocharged four-cylinder petrol engine. This 2.0-litre unit has served in many cars under several different brands but is most known for its starring role in the Golf GTI and Golf R.
In this A5 Quattro, it doesn't produce as much power as we've seen in other cars, but is tuned to delivers a stout 250PS and 370Nm. That's plenty more than the baseline A5's 190PS and 320Nm output despite sharing identical internals, though that performance is felt to be more substantial than the numbers suggest thanks to the all-wheel-drive system.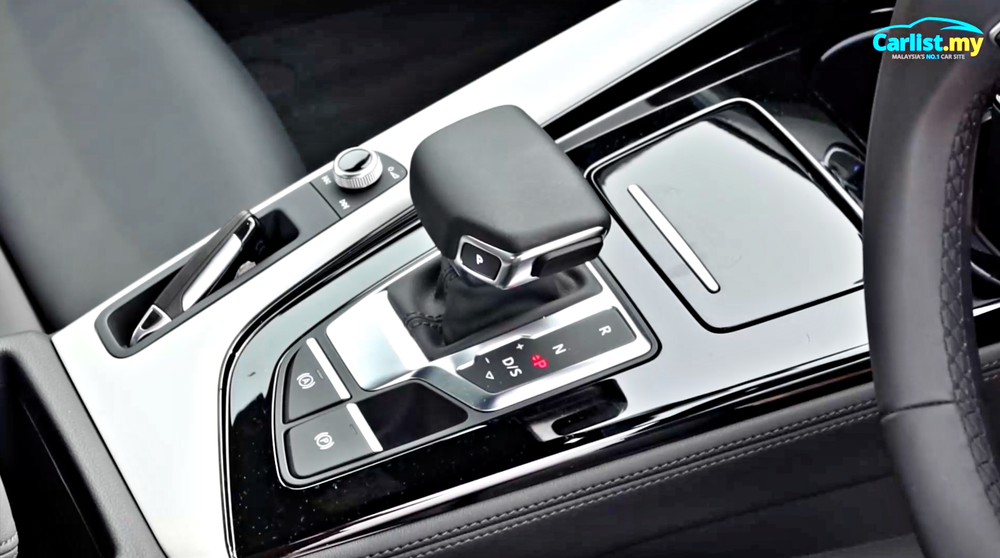 The 2.0-litre engine is also mounted longitudinally and mated to Audi's 7-speed S-tronic dual-clutch transmission. In our time spent with the A5, this powertrain combination was ruthlessly efficient and incredibly effective, dishing out quick sprints without so much as a perceptible hesitation, all peppered with lightning-quick gear shifts even in Comfort mode.
In a word, the whole package could be summed up as 'Germanic'. There's very little in the way of emotional stirs with the A5, at least in this spec, and you'll not find yourself lacking in speed, acceleration, or refinement. However, this engine does demand more fuel than you might expect given its displacement if you push it hard, and that 12V mild-hybrid system won't make much difference if you're not driving conservatively.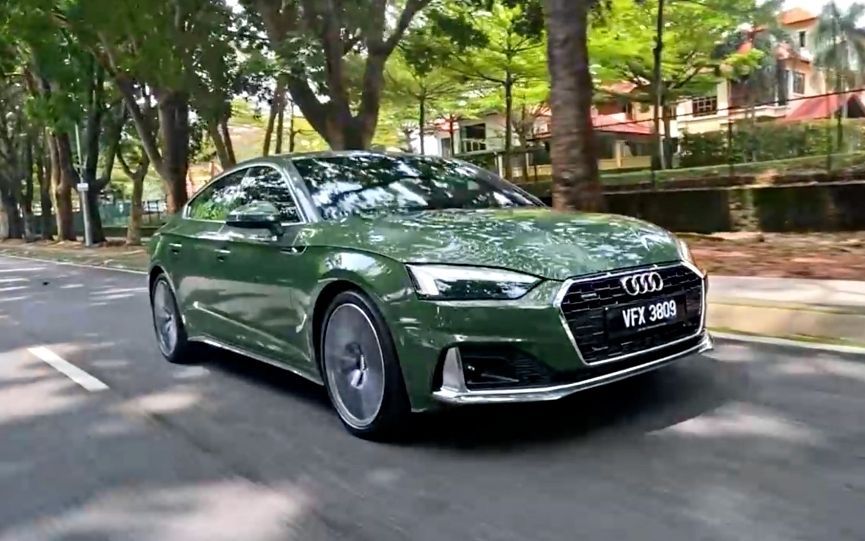 Behind The Wheel
The A5's quiet engine, even under load, paired with a gearbox that seemed to telepathically swap cogs, makes for a very refined driving experience, aided by the luxurious and well-insulated cabin. It would be a shame if that serenity were broken…
You might guess that those 19-inch wheels wouldn't be the likeliest culprit, catching itself in potholes and making the ride overly busy, especially since Audi has tragically removed this A5's dynamic dampers over last year's pre-facelift model. Yet, it's the tyres that are the weakest link in this chain.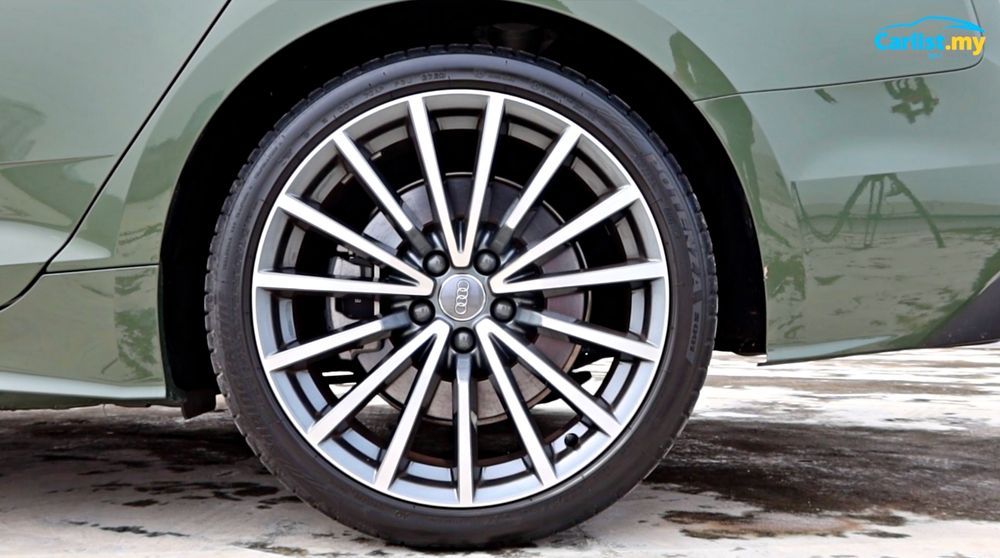 My recommendation is to swap out the factory-fitted Bridgestone Potenza S001s for something a little more current. The Michelin Pilot Sport 4 or the Eagle F1 Asymmetric 5 from Goodyear are both much better options and terrific all-rounder UHP tyres where the Bridgestones exhibit unusually high noise even on smooth roads and have sidewalls much too stiff for the A5's more relaxed demeanour.
Putting that aside, the rest of the A5 is pretty impressive if you're not expecting the Audi to behave like a sports car - this ain't it, chief. Steering is direct and accurate but pretty uninvolving, even rather numb. And as I've said, the powertrain and all-wheel-drive combination does tick all the boxes for performance and traction but falls short on instilling a sense of confidence in those abilities.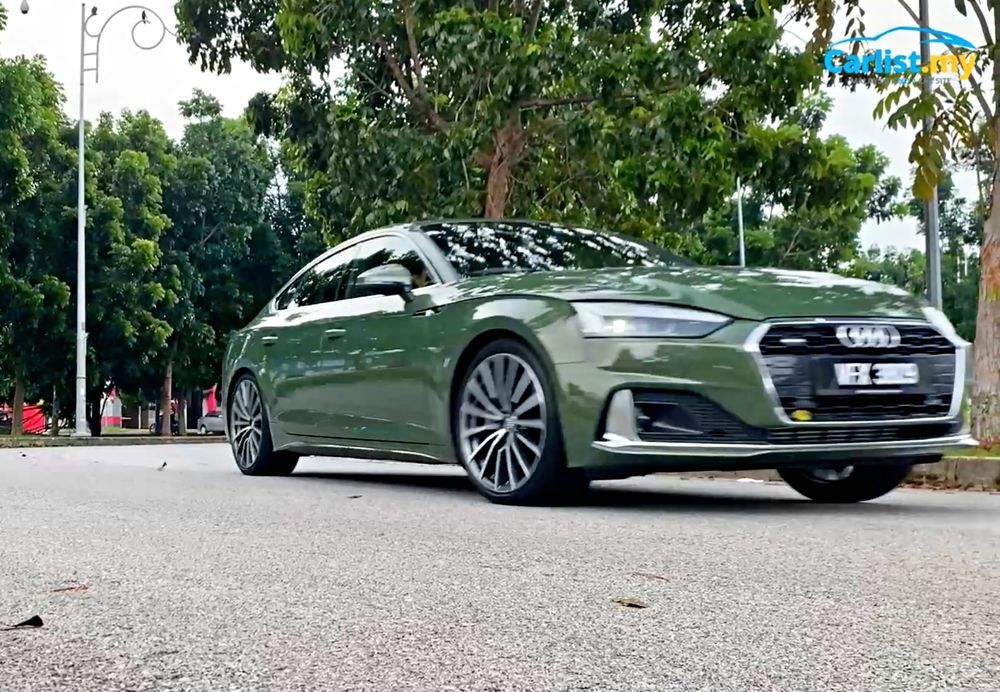 Driving the A5 Quattro is a pleasant experience, no doubt, though not a particularly rewarding one. Perhaps my view of this is somewhat tainted by the lacklustre tyres, but it definitely is quite a ways off the BMW 4 Series Gran Coupe in this department. However, it probably would be the better car to max out on the Autobahn, especially if paired with the right engine.
The passive 'Sport' suspension strikes a nice balance of on-road comfort with a little bit of firmness for good measure, but the lack of adaptive dampers is such a glaring year-on-year omission that merely being aware of its absence puts a downer on the experience, especially for an RM378k luxury car.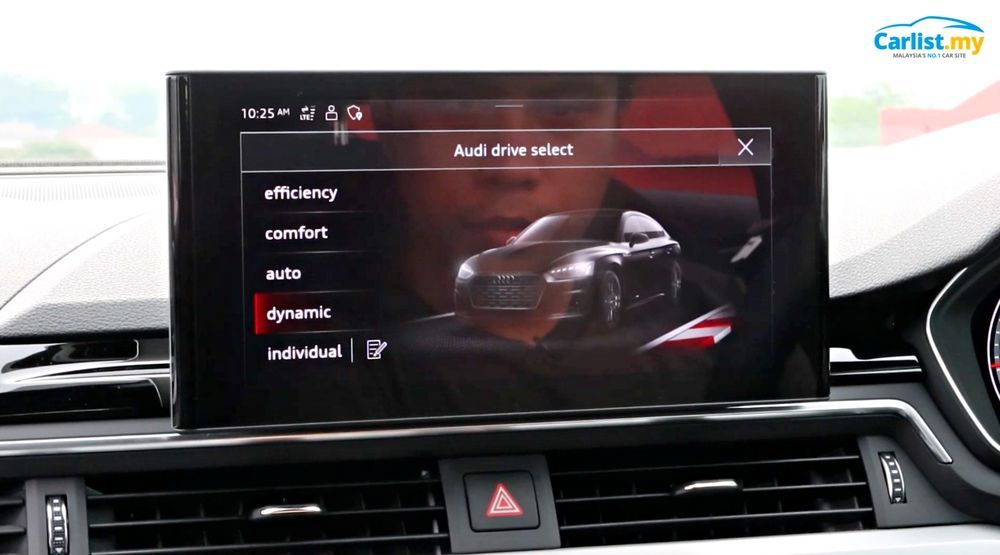 Most Audi buyers might not even care that it's gone from this facelift model, and truth be told, it might not have even made a huge impact on the daily drive, but having it there is at least assuring. In this A5, for this review, there was no discernible difference in cycling the car between Comfort and Dynamic in the Drive Select menu. The engine note doesn't change, the exhaust isn't any louder, and it feels exactly the same through the corners.
Apparently, the throttle mapping and steering resistance are altered between modes, but I couldn't even be sure if those changes had taken effect. That's the recurring theme with the A5: that, in this specification, it is a compromised experience to meet a certain price window due to it being fully imported which, mind you, is still pretty expensive.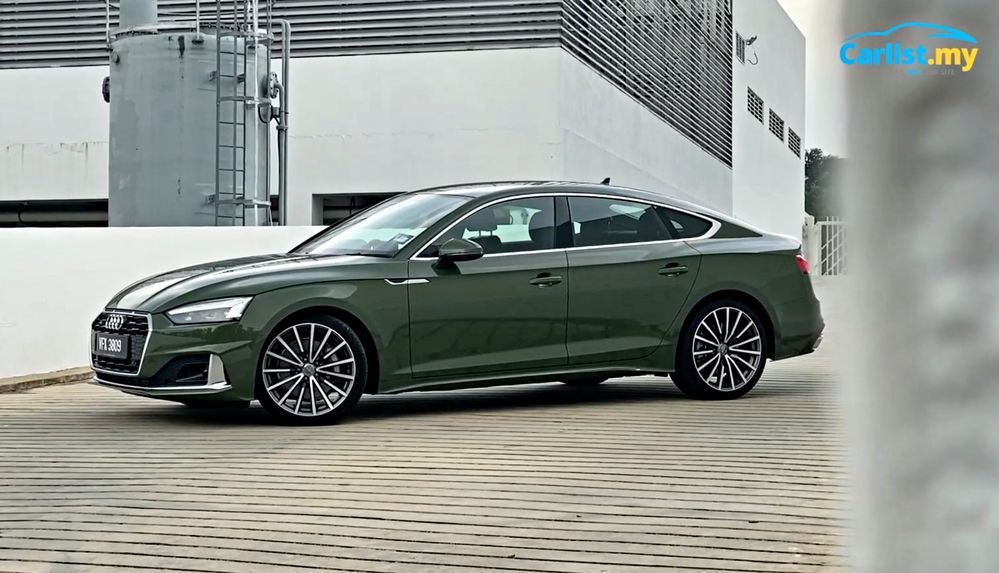 Again, this got me thinking about the Volkswagen Arteon and what exactly separates it from the A5. They are so similar on paper and are even pitched to appeal to buyers looking for the same criteria of an upmarket, luxurious and great looking four-door coupe.
In fact, if I had an inkling that the A5 Quattro was occupying a no-man's land in the market, it was further cemented when VPCM launched the range-topping Arteon R-Line 2.0TSI 4Motion, which adds all-wheel-drive and an even more powerful 280PS version of the A5's engine for a little under RM250k.
The nail in the coffin? The Arteon has Dynamic Chassis Control despite being RM120k cheaper. Good luck convincing anyone but the staunchest of Audi enthusiasts to fork out the extra cash for the A5 over that VW. The Sportback is so outclassed by its less prestigeous cousin that it's now a little embarassing.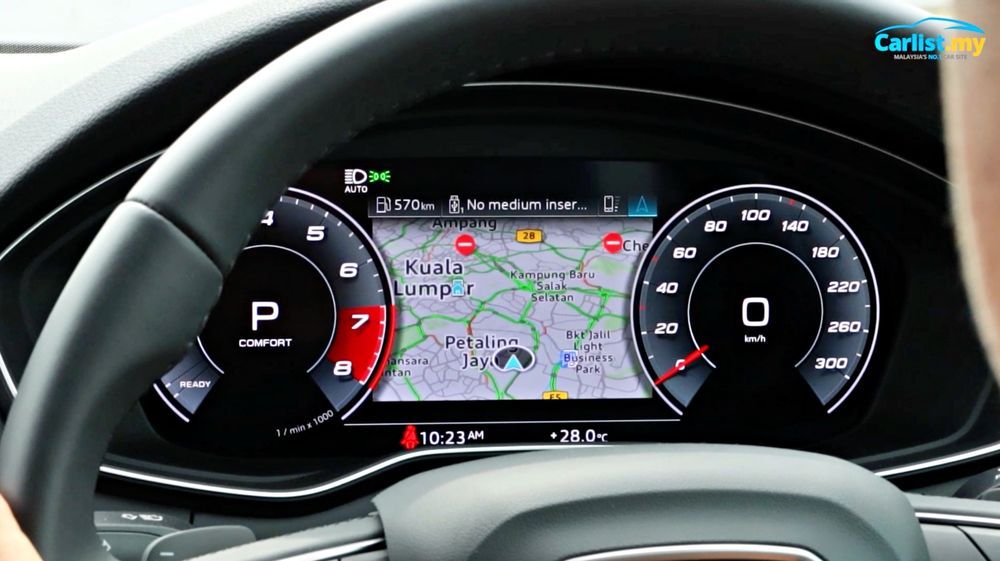 Tech & Safety
Here's another huge area where the A5 gets multiple shots in the foot, but you'll have to look a little closer to see where it falls short. You could argue that the Audi has a superior in-car experience with Virtual Cockpit and the huge MMI infotainment deck.
Both displays, a 12.3-inch digital instrument cluster and 10.1-inch central touchscreen, are tack sharp with bright and vivid colours and a responsive interface with fairly intuitive controls, but the Arteon has them as well, albeit under a different naming scheme and ergonomic positioning.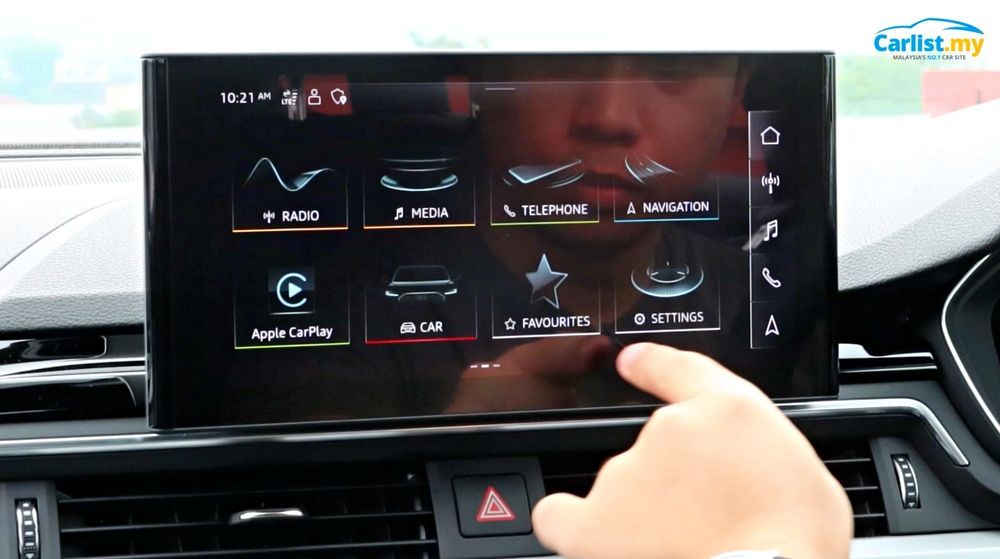 The A5 does ultimately take the overall win on the execution of its interfaces and functions, though, as they do feel a cut above from a user experience perspective. Sadly, the audio gets fed through an unbranded 10-speaker array with a 180W amplifier whereas the Arteon 4Motion is fitted with a 12-speaker setup from Harman/Kardon.
Audi's famed pairing with Danish hi-fi specialists Bang & Olufsen would have no doubt clinched the win here over the VW, but that inclusion would have raised the A5's price even higher and was surely crossed out of consideration for that reason.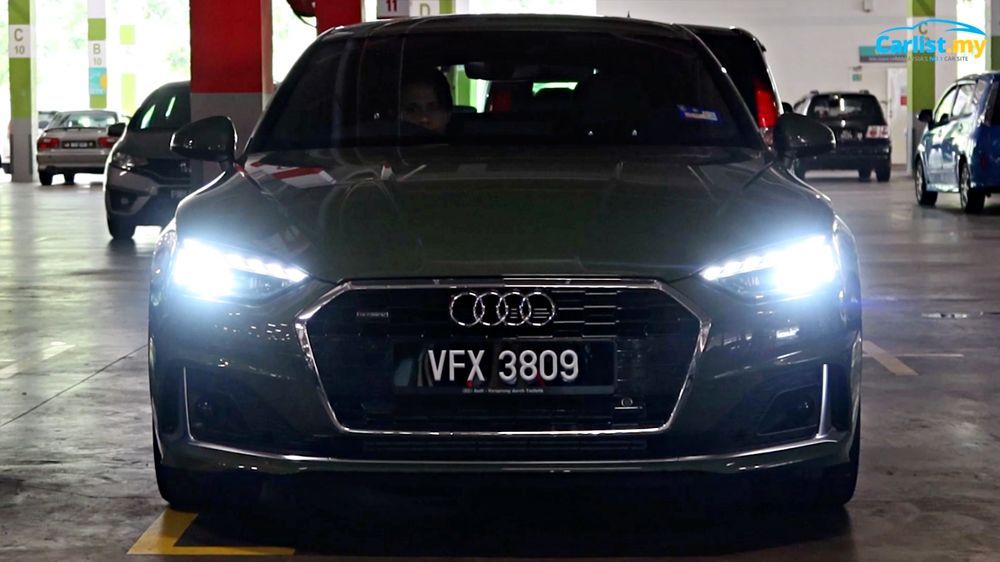 In more serious terms, the A5 Sportback does come fitted with Audi's high-tech LED Matrix headlights, has the full complement of airbags, anti-lock brakes, front and rear parking sensors, ISOFIX tether points, a reversing camera, and Lane Keep Assist, but not much else. Here again, this was likely a move made in service of the A5's pricing but wound up being much costlier to the car's desirability.
In 2021, we're living in a world where the Perodua Ativa's list of active safety features (even in entry-level guise) can put a 'top-spec' luxury Audi's to shame. At this price, there is just no excuse to justify the omission of legitimate life-saving driver assistance features such as Autonomous Emergency Braking or Rear Cross-Traffic Alert, and the A5 will suffer massively when discerning buyers, justifiably, consider this a deal-breaker.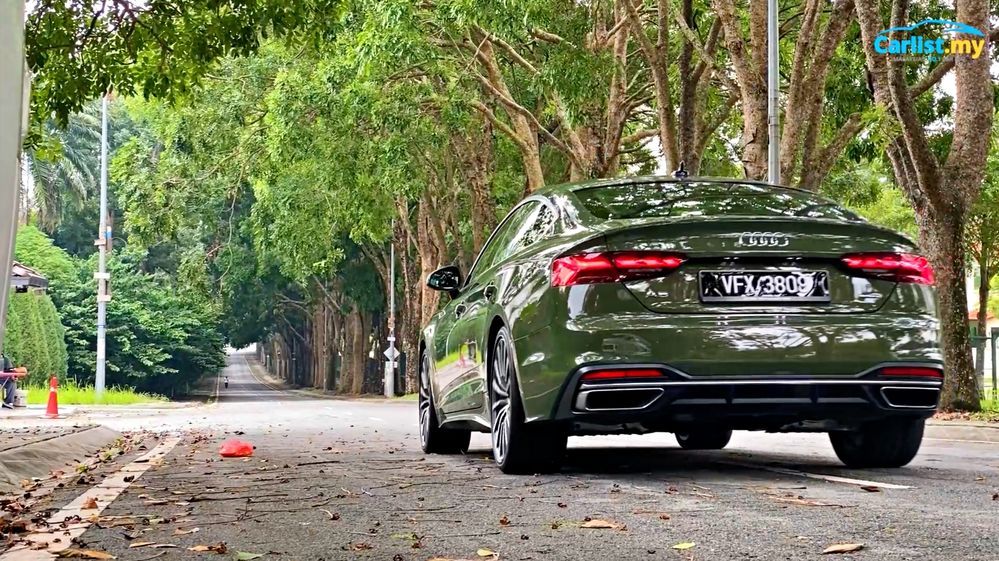 Conclusion
The A5 Sportback is a very impressive car - good looking, extremely refined, and impressively built. However, the concessions made to sell it at a certain price point in Malaysia have severely hobbled its ability to be competitive on paper.
Right now, it stands as a prime example of why Audi are being trampled on by Mercedes-Benz and BMW in terms of local sales and market share in the premium space. Even Volkswagen, a lower-rung sister brand, have started freely trespassing on its territory without fear of consequence.
That being said, it didn't have to be like this. This is a German car, one that's actually made in Germany, unlike many models from its rivals. Though it's difficult to describe and next to impossible to communicate via a brochure, that sense of real world quality is always emanating from the A5.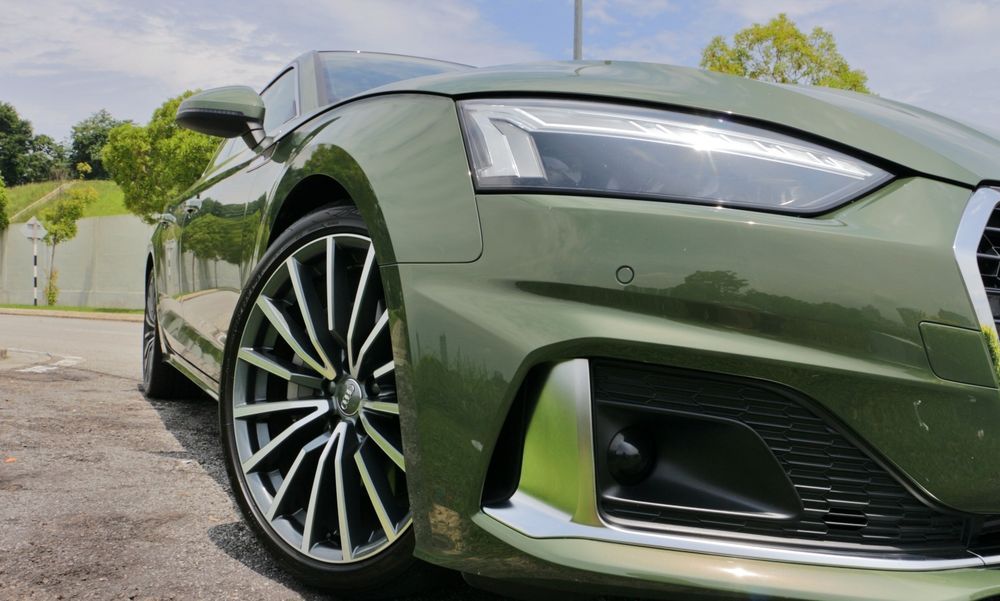 The foundations here are very strong indeed but not taken advantage of. Only in other markets where this car can be customised and upgraded with optional extras to almost no end is the A5 is allowed to stand at its full height. In those guises, even the most expensive variants of the Arteon can only be seen as lowly pretenders by comparison.
And yet, here in Malaysia, the A5 is handicapped by a compromised list of standard equipment with no way for even the most enthusiastic of buyers to pay extra for those toys that Audi themselves have taken away. A fully-equipped A5 can be perceived as a more compact Panamera, whereas here it's now an overpriced Arteon.
Instead of timidly slashing off features to have the A5 fit into a price bracket, Audi should be much bolder about leaning into its position as a high-tier premium automaker. The draw of Vorsprung durch Technik should be viewed as one of no compromise, thereby justifying the higher prices through the kind of innovation and cutting edge technology that just isn't offered in the local crop of cars, premium or otherwise.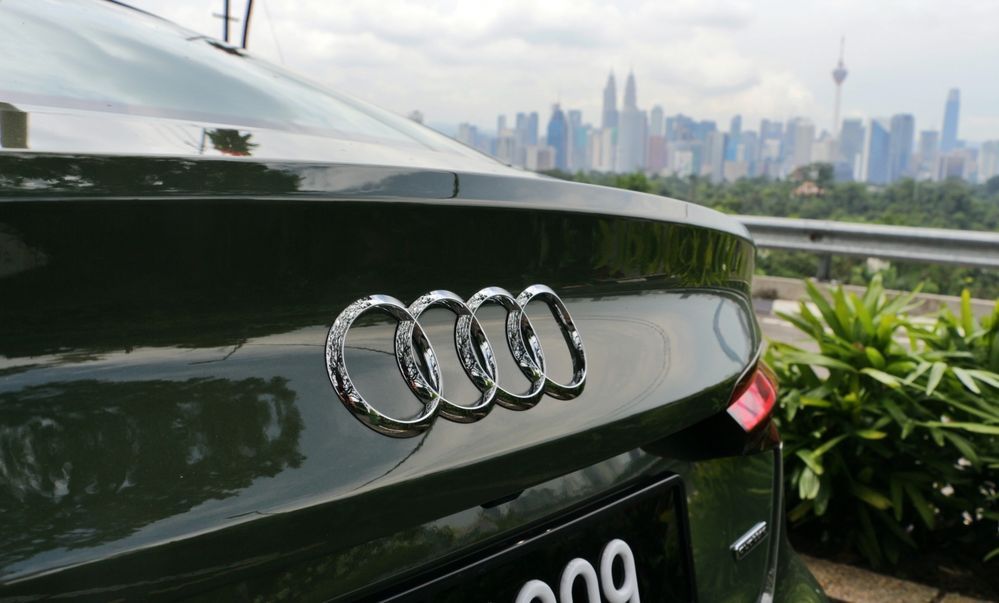 In the Malaysian sales race, they're quite visibly being lapped by BMW and Mercedes-Benz, and that struggle is compounded with sister brands Volkswagen rising to their level from below and Porsche becoming more accessible from the top.
Audi Malaysia won't reverse their fortunes by tweaking a failing formula, so it's high time they go all-in on delivering the best cars from the brand, the kind the world has already been consistently seeing from them at an international level.
---
---
---
---
Comments