Review: A Day With The Nissan Leaf
Reviews When Edaran Tan Chong Motor, the sole distributor of Nissan vehicles in Malaysia announced that they are going to launch the second-generation Leaf electric car in Malaysia, many questions popped up in our minds, such as:
"Is it possible to live with an electric car in Malaysia?"
"Do we have enough charging facilities?"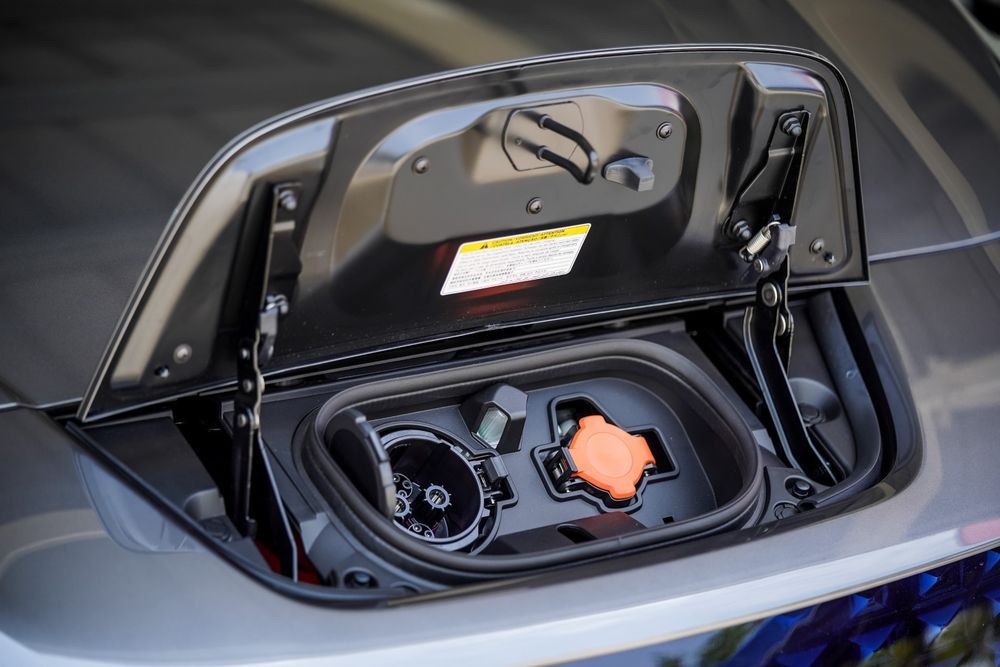 "Can the battery range actually "tahan" long enough?"
"How 'normal' will it feel compared to owning a normal car?"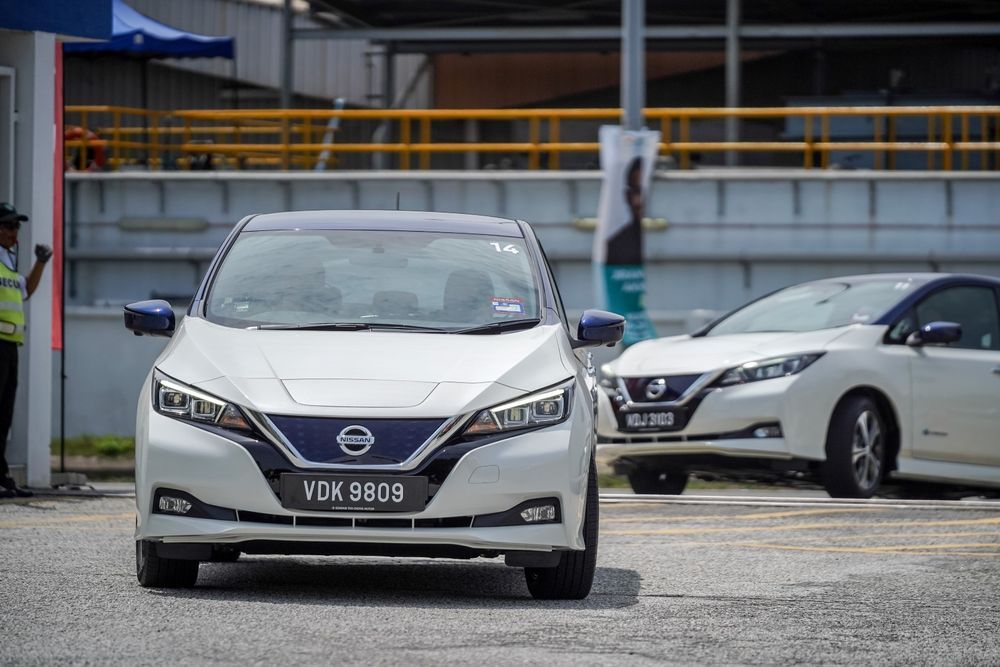 So, in order to answer all our questions and to give us a first-hand experience, ETCM gave us an opportunity to get our hands on the second-gen Nissan Leaf right after its launch last month, where we spent almost a whole day driving it around town, parking it for a few hours during lunch and tea breaks, and even drag racing and "hooning around" for a while, just to give a taste of living with one.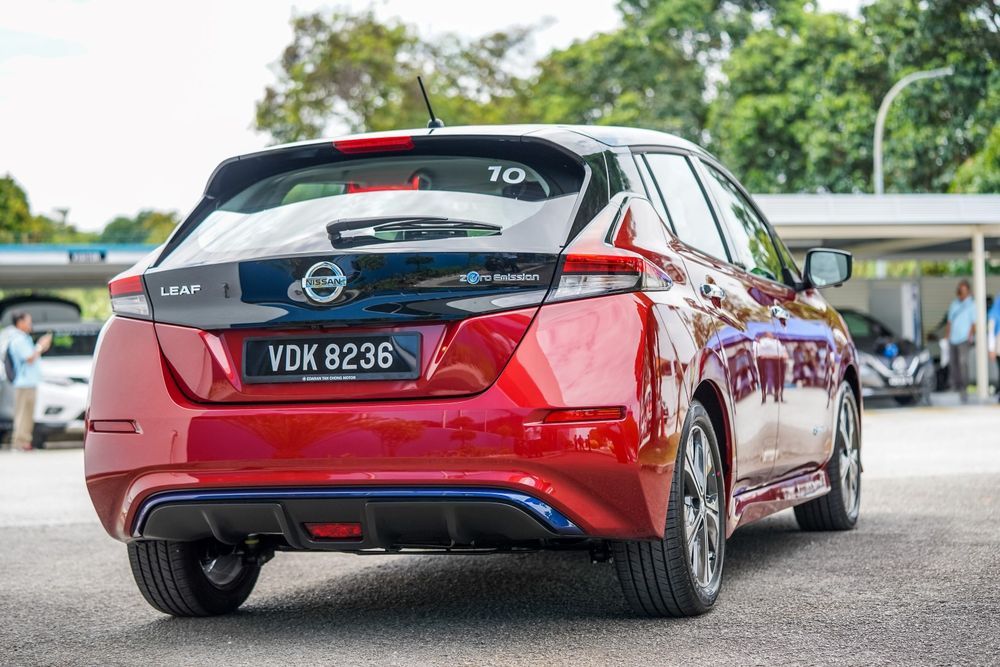 Specifications
Motor : 110 kW AC Synchronous Electric Motor
Max Power: 150 PS
Max Torque: 320 Nm
Battery Pack: 40 kWh, Lithium-ion
Drive Modes: e-Pedal, D mode, B mode, Eco, B-Eco
Charging Time: 7 hours (Normal charging) / 1 hour (Quick charging)
Charger: Type 1
Maximum Driving Range: 311 km
Price: RM188,888 / 3-years subscription at RM3,500/month
Origin: Imported from Japan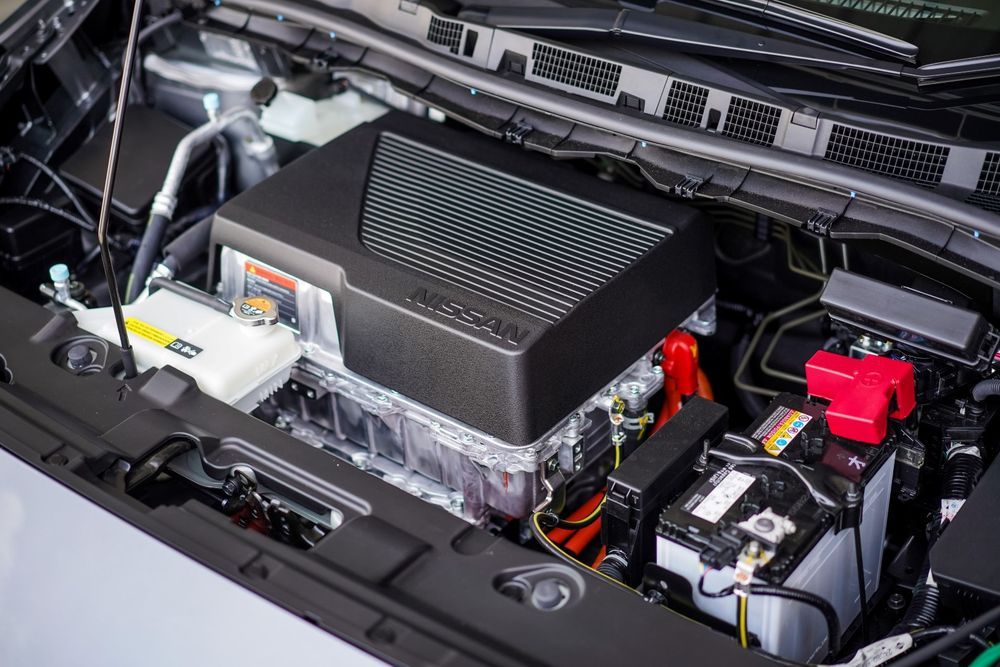 Filled with curiosity and excitement, we began our journey from ETCM's 3S centre in Glenmarie at about 11am with a fully charged battery to the first checkpoint in Bangi, which took slightly less than an hour through the usual Malaysian traffic with a mix of smooth highway cruising as well as the occasional crawling and getting stuck at traffic lights.
Since the second-gen Leaf is quite a handsome looking car, it would not be an exaggeration to say that we had quite a number of heads turning towards us.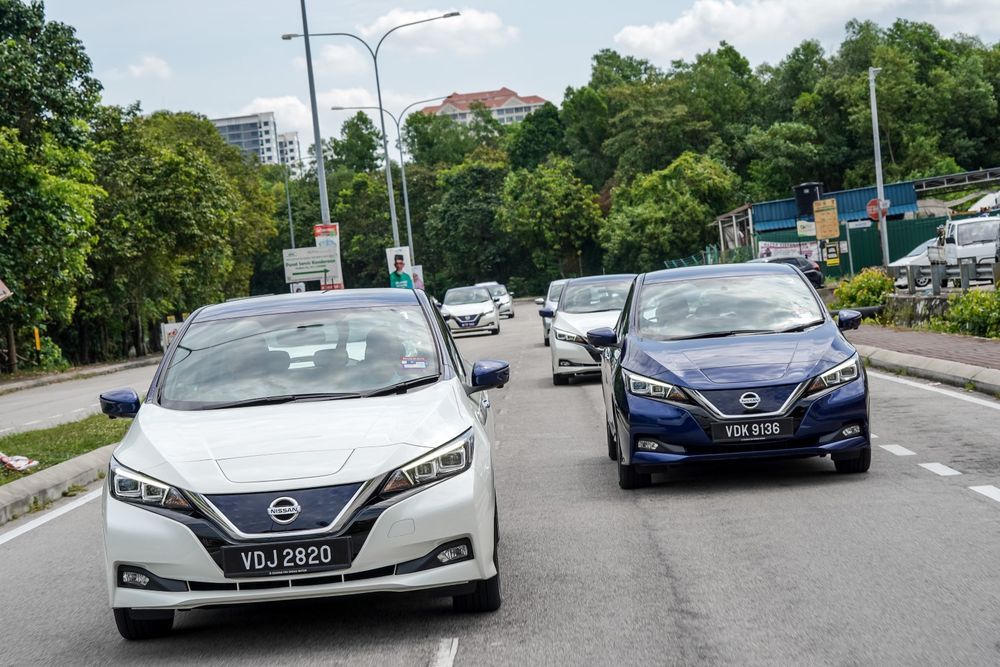 However, as good and modern as it looks on the exterior, the interior looks rather dated, especially with the outdated infotainment system which still has an "iPod Menu" and only one USB charging port.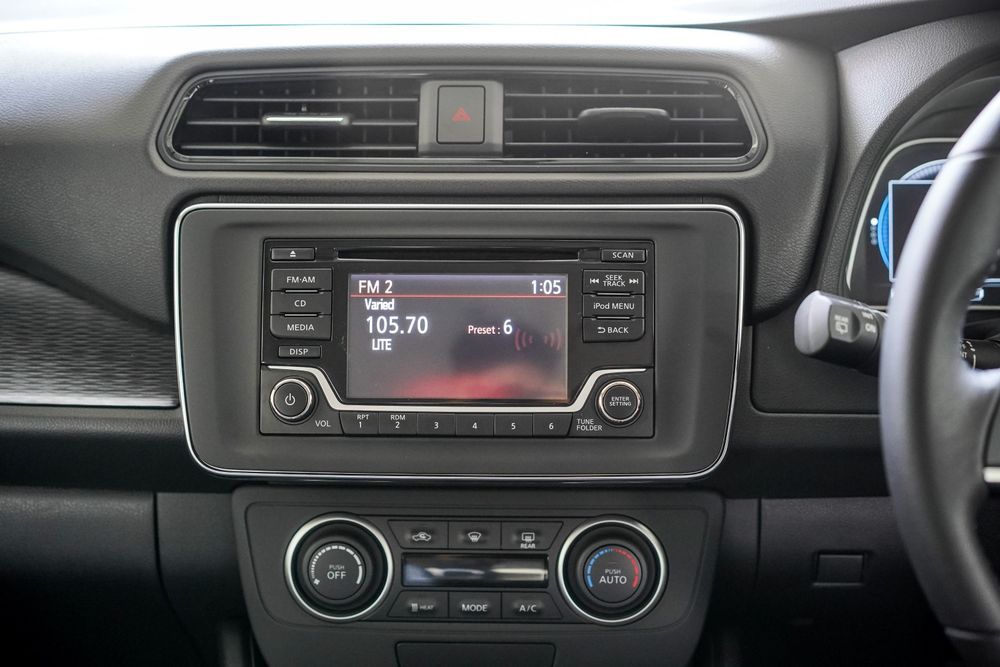 Coming back to the drive, the first stage of the drive saw us driving mostly in D mode from Glenmarie to Bangi, in which the Leaf felt pretty normal.
Power delivery was instant and smooth, and the brakes, despite having a little less pedal feel due to the nature of the regenerative system, didn't really bother us as we got used to it in no time.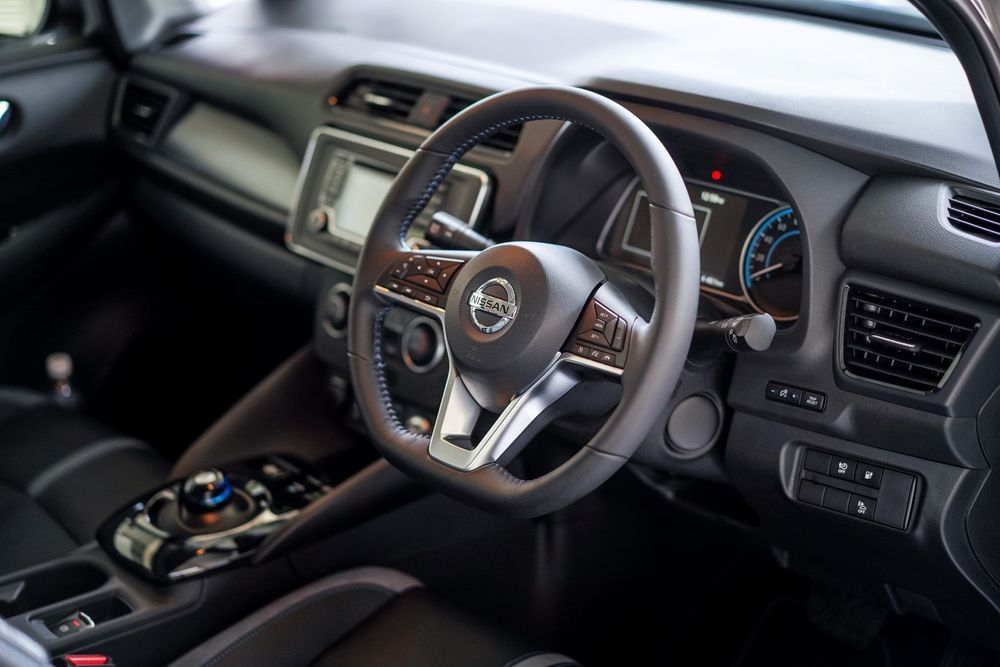 While many would expect an electric car to be slow and lifeless just because it has no engine in it, it was actually the complete opposite.
Instant Torque
Just like a Tamiya battery-operated toy car, maximum torque is actually available instantly on the spot. So, with 320 Nm (which is only slightly less than a Golf GTI) available at the press of the accelerator pedal, the Leaf was so quick that it surprised most of us.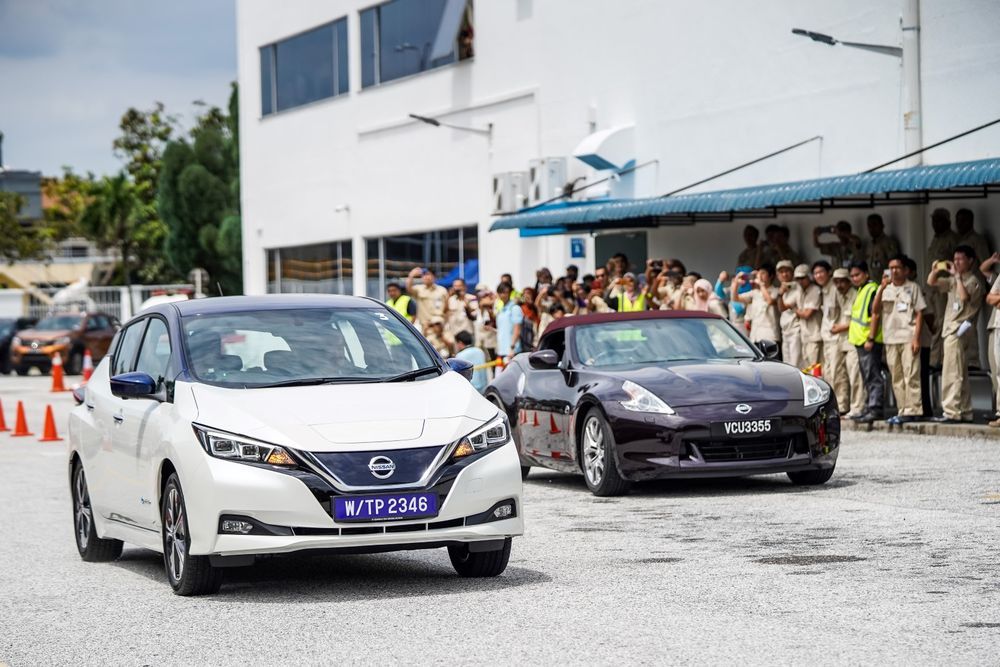 In fact, the next agenda for the day was to show us exactly how quick this thing is. During our lunch break, ETCM prepared a short drag race session (about 100 m) where the Leaf was put next to a Nissan Fairlady 370Z.
Out of many runs, the Fairlady didn't even beat the Leaf ONCE, but bear in mind that this was only over a very short distance, before the Fairlady's 3.7-litre V6 engine could reach its maximum torque range.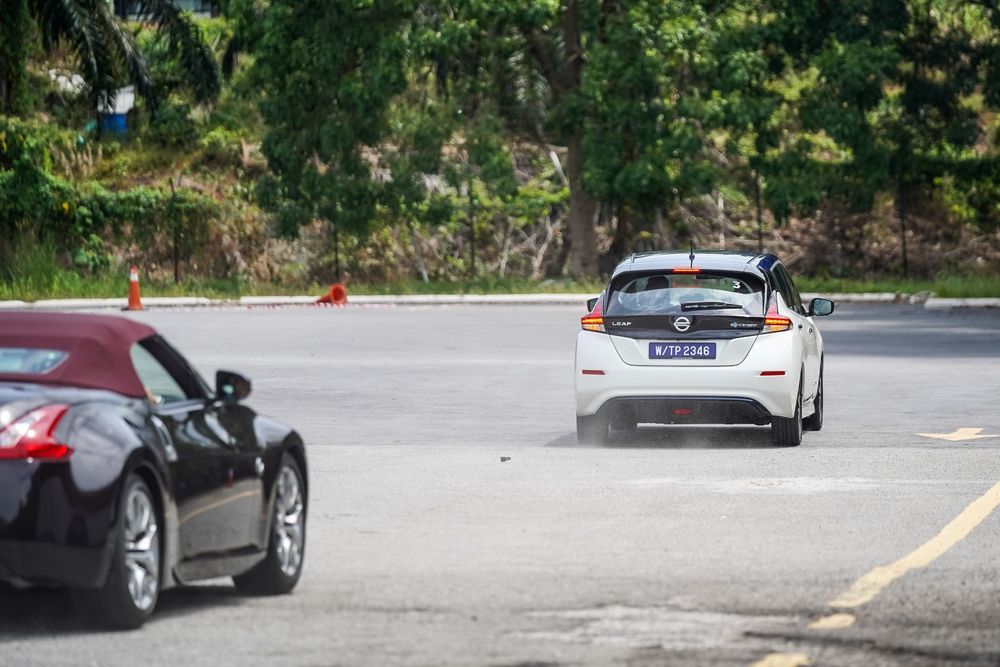 The moral of the story here is that all 320 Nm from the motor is actually available at an instant, compared to a conventional petrol engine-powered car where you actually have to be in the right rpm to access the maximum torque.
Note: The car we were in was actually used for the drag race session (about 20 runs).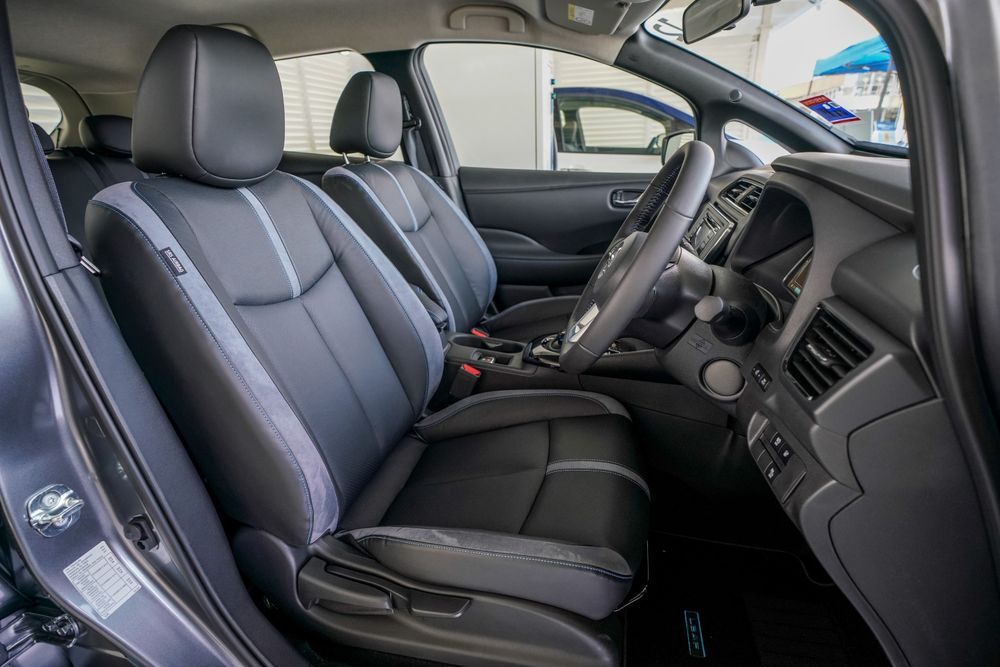 After the "drag race" and a quick break, we continued our drive to the next checkpoint which was the Pullman Resort, Putrajaya.
It was during this part of the drive where we tried out the other driving modes – Eco, B Eco, and the interesting e-Pedal.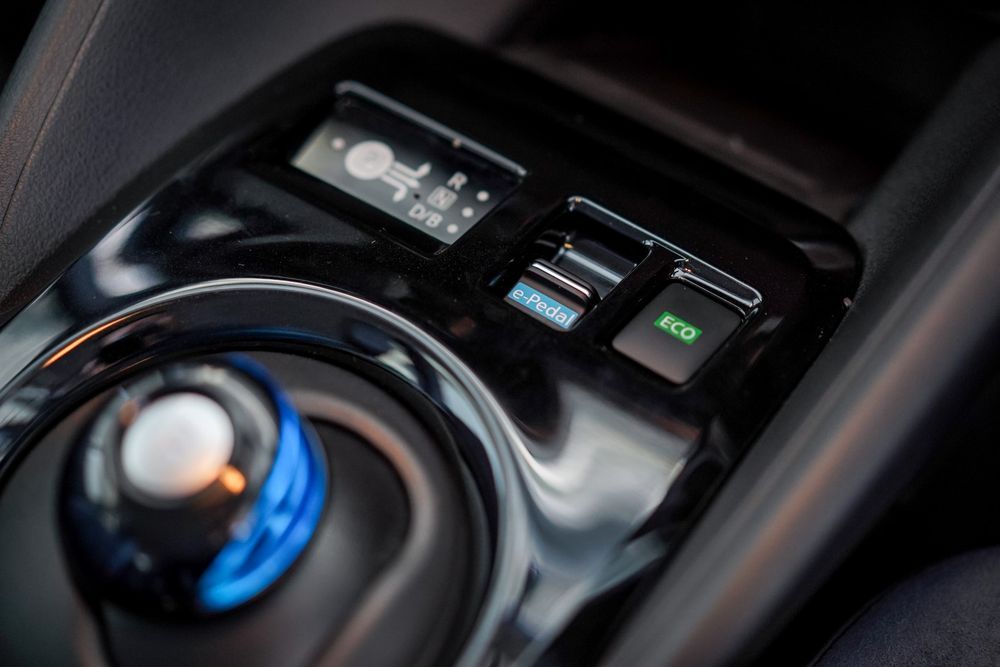 The e-Pedal
Once the e-Pedal is activated via the button positioned in front of the gear lever, it allows the driver to accelerate, decelerate, stop, and even hold the car's position, all by using the accelerator pedal alone.
What happens is that when the accelerator pedal is released, regenerative braking and friction braking are automatically applied, slowing the Leaf down. When the accelerator is fully released, the car even comes to a complete stop. So, all we had to use was one foot to accelerate, decelerate, and also to stop completely.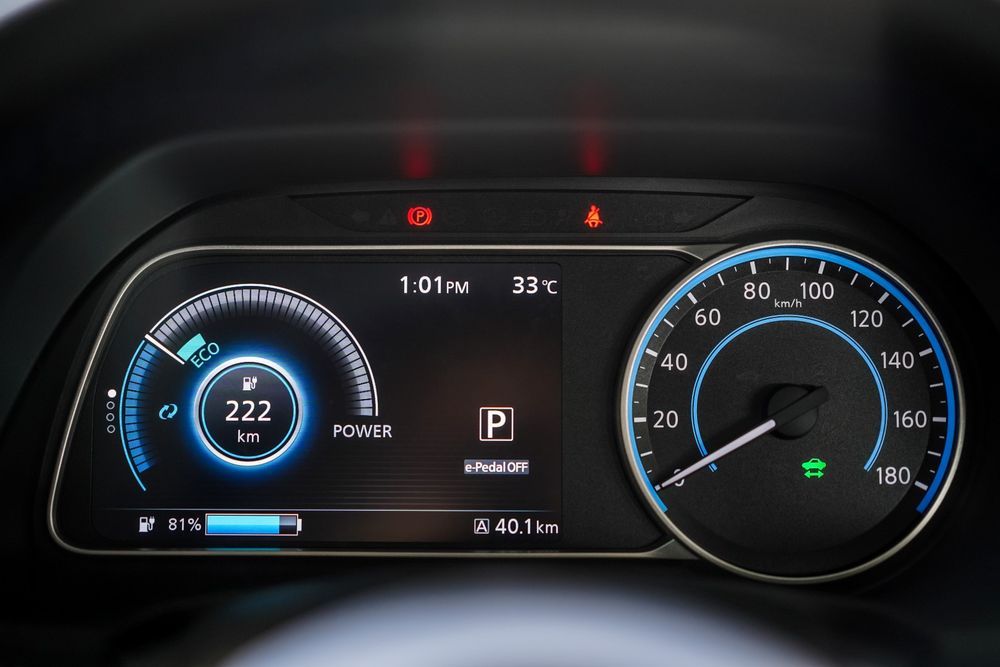 However, one annoying thing about the e-Pedal is that whenever we release the accelerator pedal, the brake lights appear, just like how it would if we were to press the brakes.
If someone is following a Nissan Leaf which is in e-Pedal mode, the brake lights would appear every time the driver lifts his or her foot off the accelerator slightly, looking like the driver is pressing the brake once every few seconds.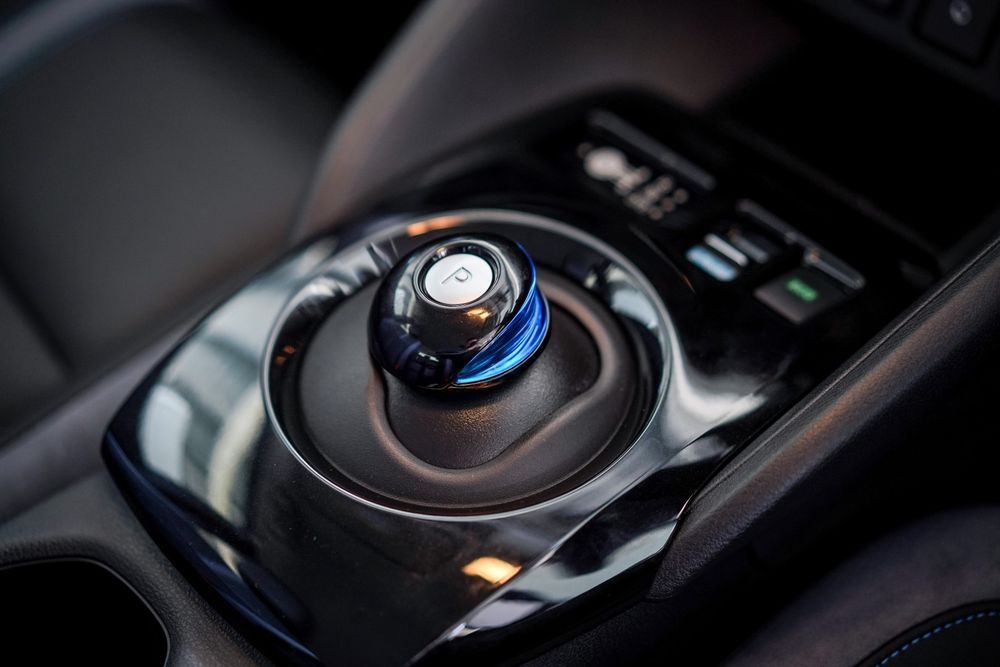 So, besides this one hiccup, the e-Pedal system is actually quite an impressive technology which does not only help to recharge the battery, but also give the driver a more relaxing driving experience as only one foot is being put to use.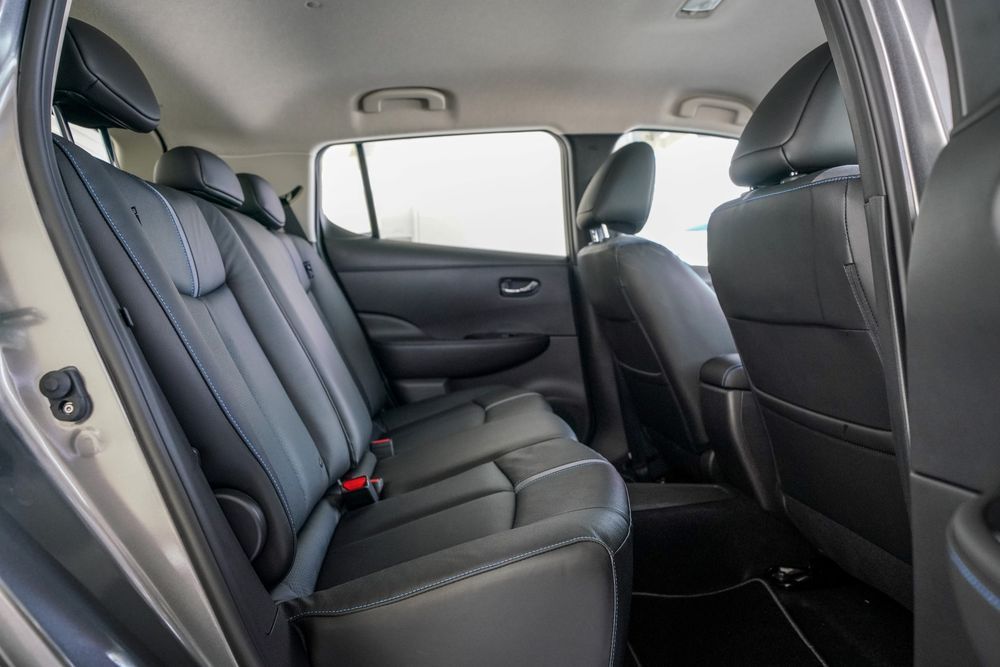 Eco and B Modes
What happened once we got into Eco mode was that the Leaf's accelerator became less responsive, and there was slightly more brake regeneration than the D mode.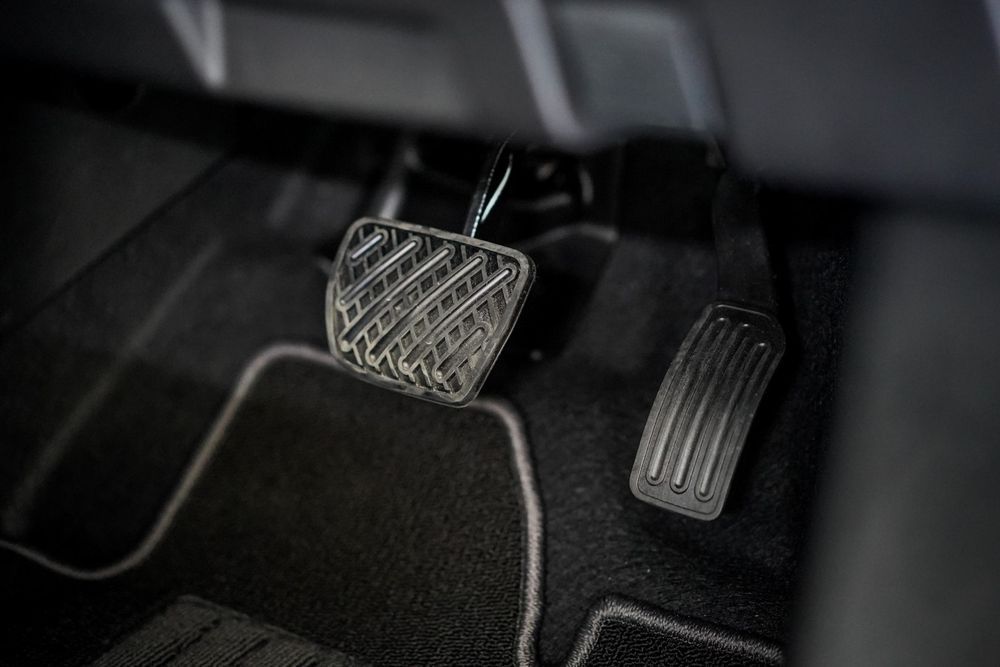 In B mode, the regenerative braking became more aggressive, charging the battery at every available opportunity, especially when we were going downhill.
As for the B-Eco mode, which we would like to call the "Betul-betul Eco" mode, it is all about saving power and recharging the battery.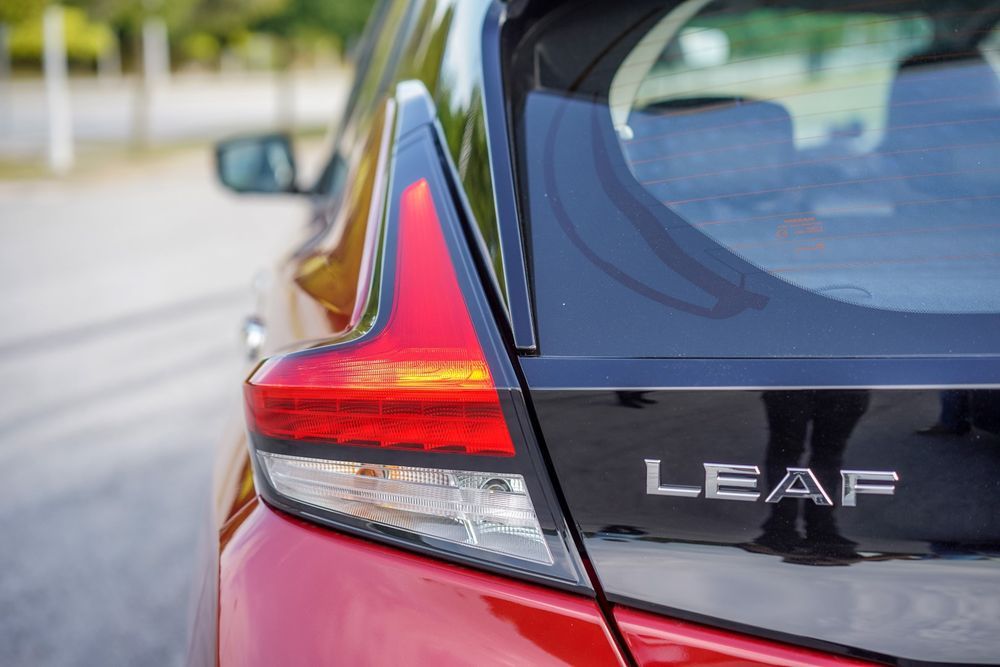 Simply put, what happens when we change from D to Eco, B, or B-Eco modes is that the driving range is extended by a short margin.
For example, after our second stop in Putrajaya, there was 50% battery and 120 km range left in our Leaf when we were in D mode. When we switched to Eco mode, the range extended to 130 km, and another 4 km more when we put the car in B-Eco mode.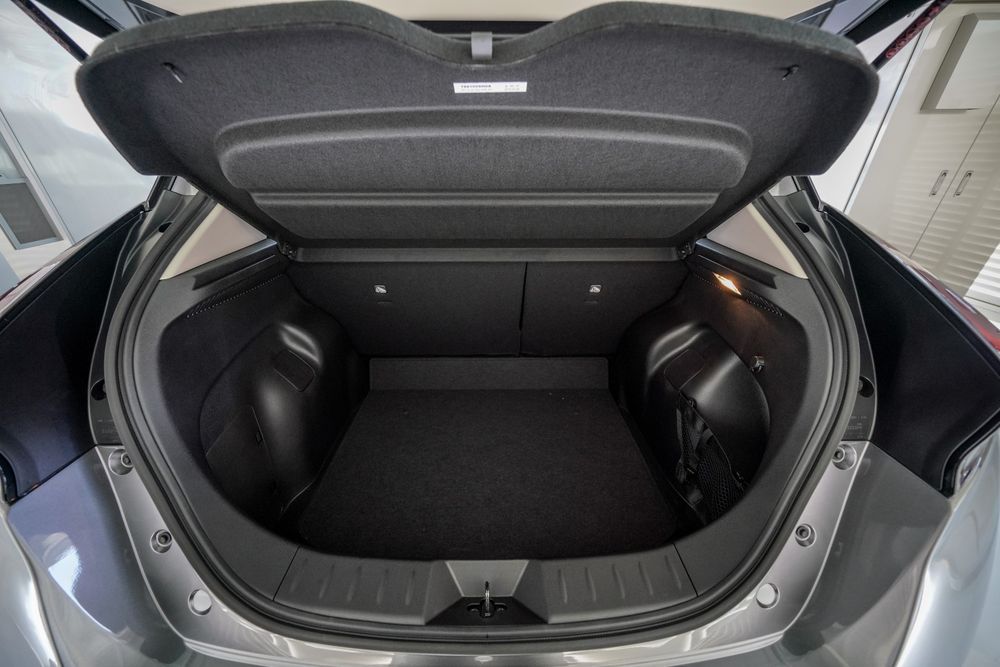 Conclusion
After spending almost a day with the Nissan Leaf electric car, we have to admit that it felt rather normal, like driving any other car. In fact, it wasn't as complicated as many of us thought it would be.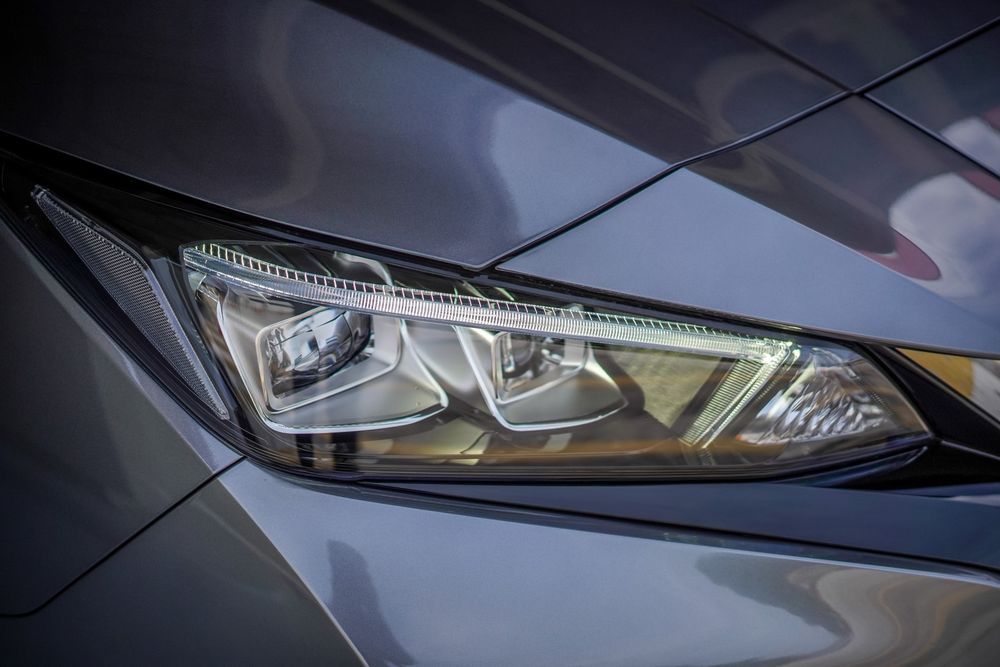 The driving range of 311 km turned out to be more than enough for our journey, and there is no doubt that it will definitely be more than enough for most Malaysians for our daily driving.
Even if the car runs out of juice, there are the 50 kW "CHAdeMo" quick-chargers available in Subang Jaya, Bangi, and Malacca where the car can be fully charged in just an hour. And this is on top of all the regular charging facilities at selected ETCM outlets nationwide.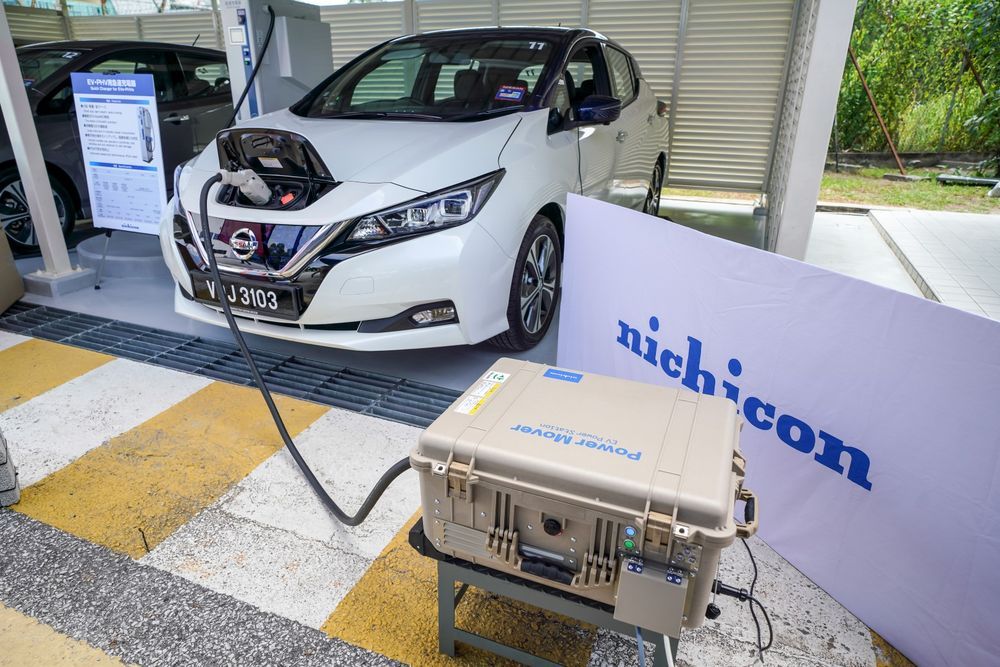 Overall, it looks like it is possible to live with the Nissan Leaf on a daily basis in Malaysia, and range anxiety will not really be a problem with the car, based on what we experienced in a day. The hefty price tag and the ageing interior aside, it is actually a very interesting and impressive product which gives a glimpse at what the future of the automotive landscape is going to be in the future.
Looking for a new Nissan? Get the best deals here.
---
---
---
---
Comments