Review: Toyota Harrier 2.0T Luxury – Late To Market But Worth The Wait
Reviews Between 2010 and 2013, the world witnessed the 'birth' of three automotive marvels which went on to be known as the 'Holy trinity of supercars'.
Arguably the most sought-after cars in the world at that time, these machines which most people in the world can only dream of, were the Ferrari LaFerrari, Porsche 918 Spyder, and the McLaren P1.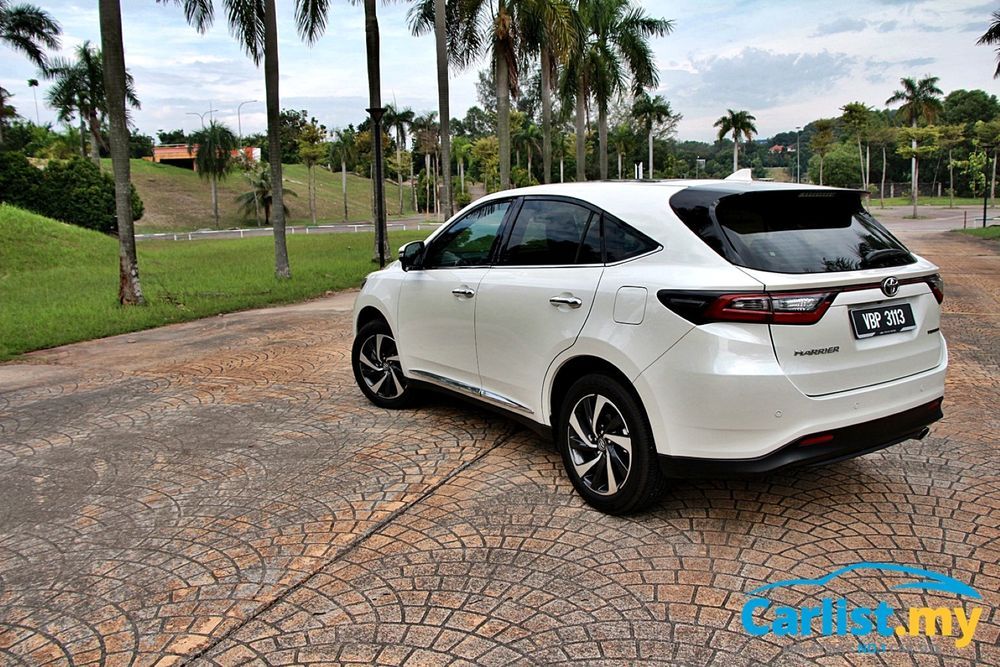 In Malaysia however, the most sought-after cars are a bit different.
What we have here is the holy trinity of 'Towkay cars' - the Toyota Alphard, Toyota Estima, and the Toyota Harrier – three models which most Malaysians aspire to get their hands on once they make it in life.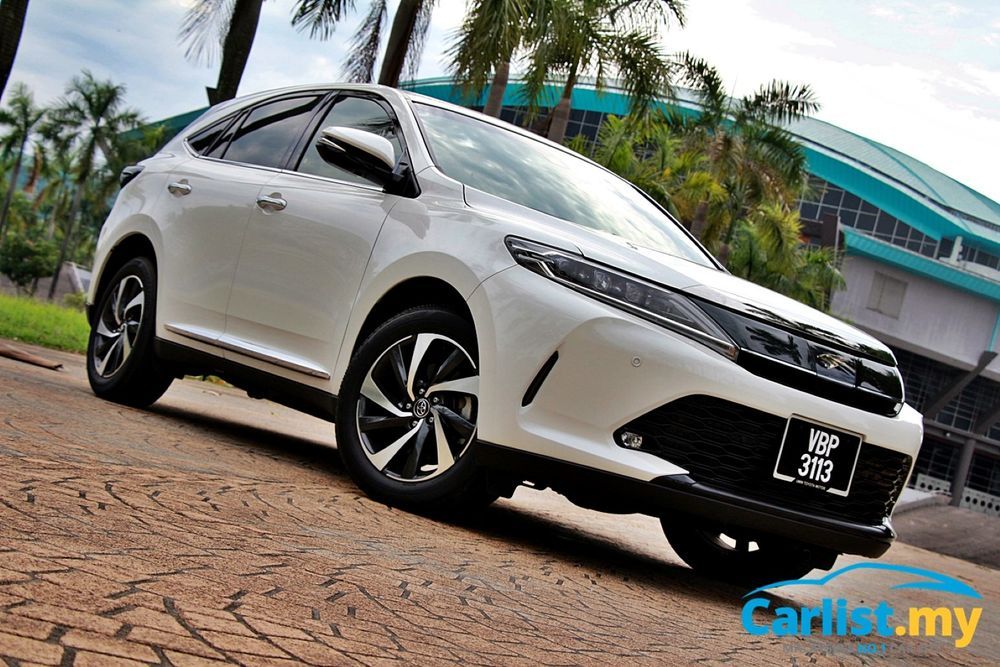 An interesting thing about our holy trinity of Towkay cars is that they were only being sold by parallel importers for the longest time and boy, did they sell like hot cakes and made the parallel importers some serious cash.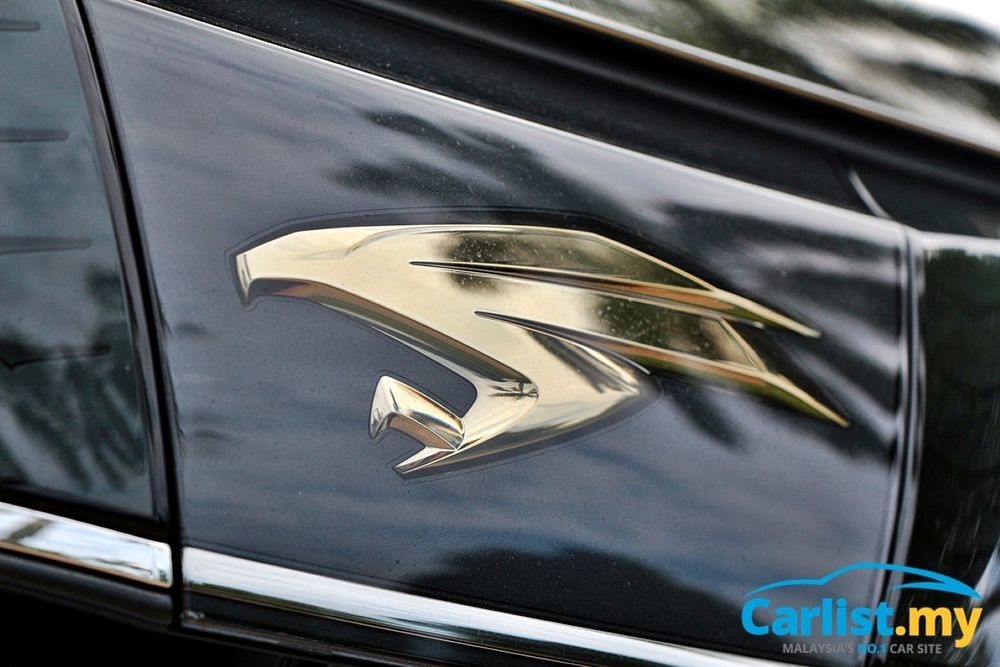 So, realising the high demand and the market potential, UMW Toyota Motor, the authorised distributor of Toyotas in Malaysia finally decided to offer these models officially since 2014.
The first to be launched officially was the previous-gen Previa (Estima) 2.4L in 2014, but it was discontinued by UMWT when the model was updated. And then, came the Alphard 3.5L and Vellfire 2.5L in August 2016.
Last but not the least, for the first time ever, the Toyota Harrier was brought in officially by UMWT at last year's Malaysia Autoshow 2017.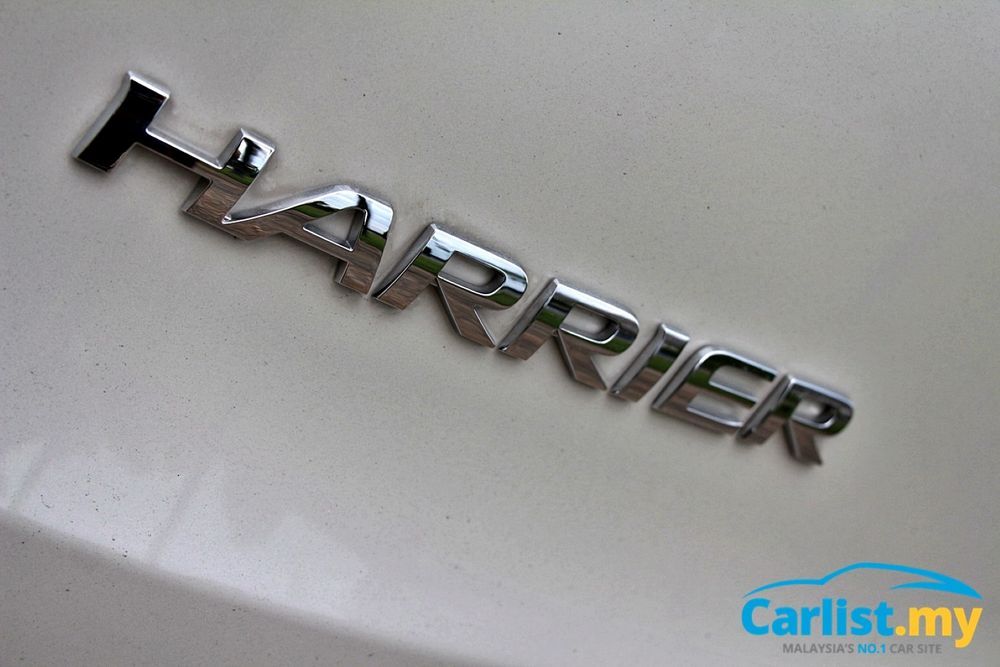 Overview
Sharing the same platform and engine as the Lexus NX, the 2017 XU60 Toyota Harrier from UMWT is offered here in two variants:
Harrier 2.0T Premium - RM224,572
Harrier 2.0T Luxury - RM245,223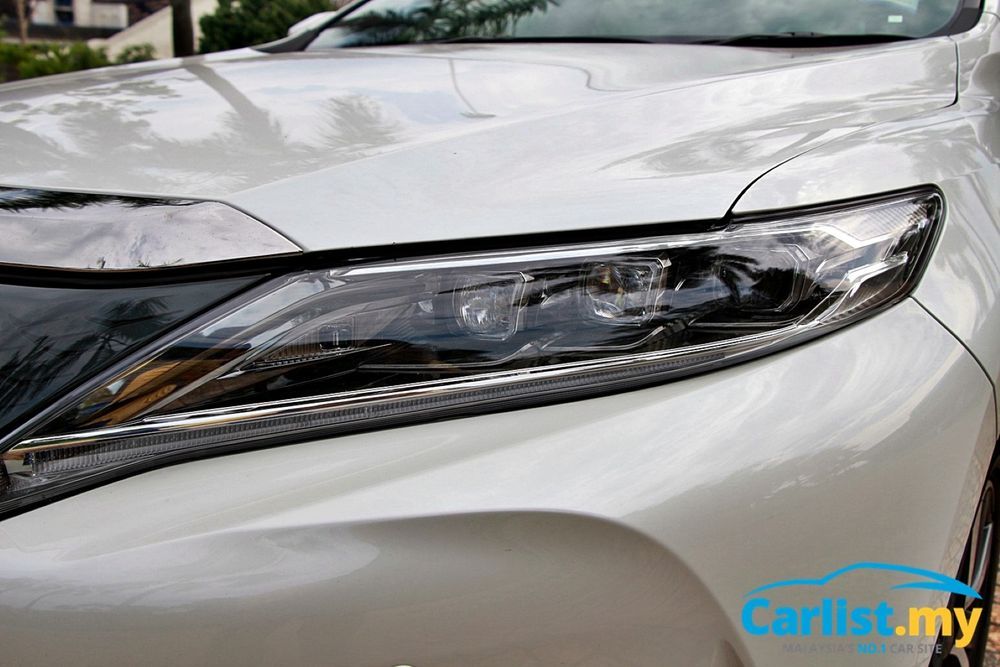 This all-new Toyota Harrier is quite a departure from its predecessors, as it is no longer related to the Lexus RX but instead shares the same platform as the smaller Lexus NX.
The biggest difference between UMW Toyota Motor's Harrier and used Japanese market recond models is the engine.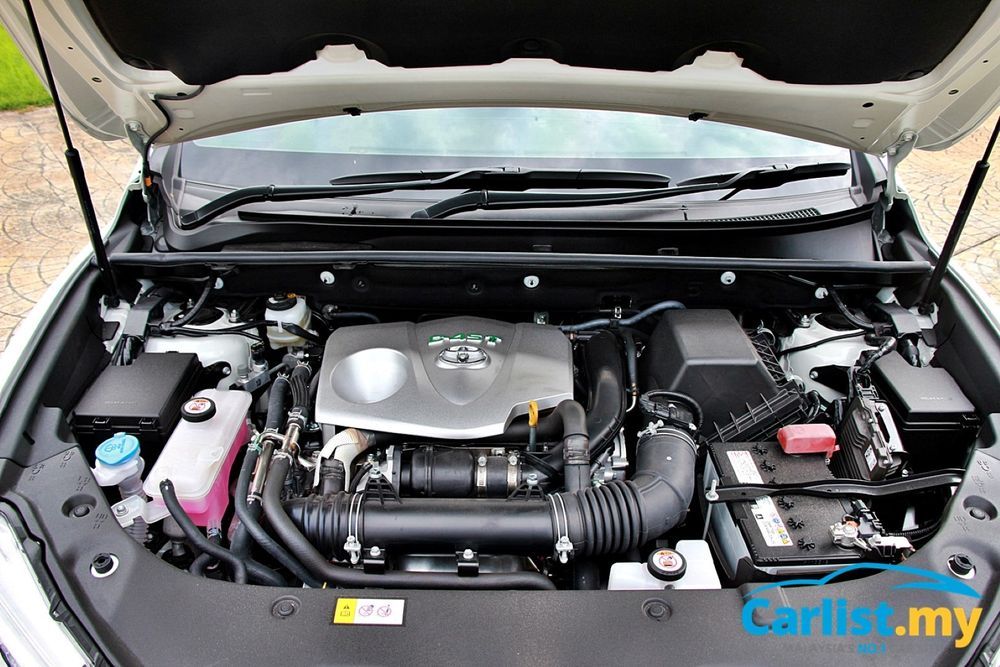 While the recond models are powered by a 2.0-litre naturally aspirated Valvematic four-cylinder petrol producing 152 PS and 206 Nm of torque, UMW Toyota Motor's Harrier which we tested here uses a more powerful 2.0-litre direct injected twin scroll turbocharged four-cylinder petrol engine, producing 231 PS and 350 Nm of torque.
Paired to the engine is a 6-speed torque converter automatic transmission which sends the power to the front wheels, unlike the recond models which come with CVT.
Since the model we tested was the range-topping 2.0T Luxury variant, the list of standard equipment was quite comprehensive, including LED headlights with sequential indicators, LED fog lamps, 18-inch dual-tone alloy wheels, Nappa leather upholstery, a height-adjustable powered tailgate, panoramic sunroof, and ventilated, power-adjustable front seats with memory function.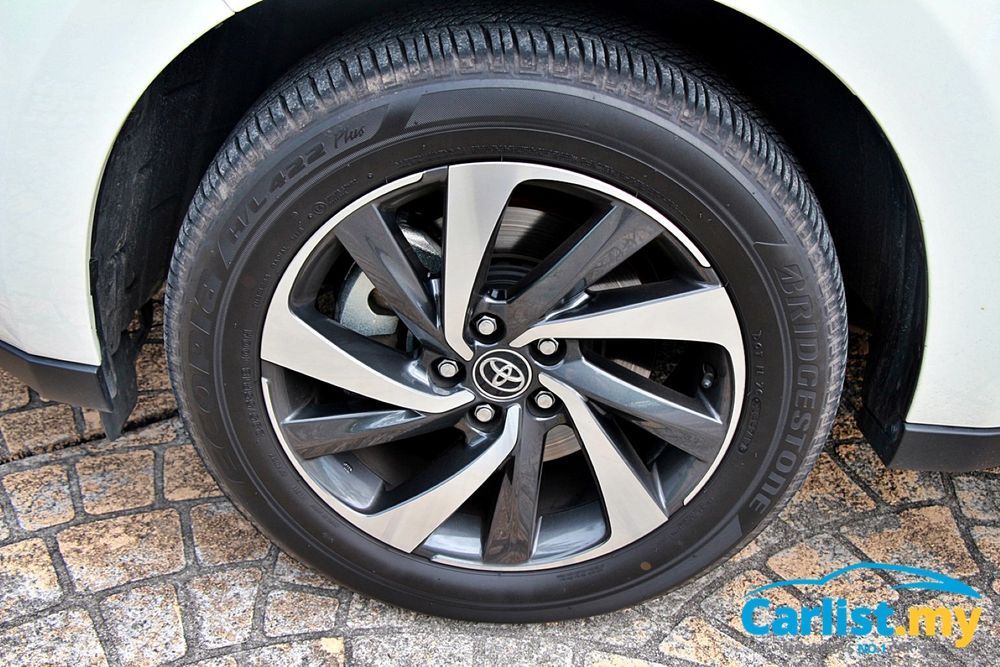 As for safety, the Toyota Safety Sense suite of driver assists, including Pre-Collision System (autonomous emergency braking), active cruise control and auto high beam come as standard along with seven airbags and Vehicle Stability Control.
Specifications of the Toyota Harrier 2.0T Luxury:
Engine: 4-cylinder, Twin-scroll Turbocharger, petrol
Transmission: 6 speed automatic, front-wheel drive
Max power: 231 PS from 4,800 to 5,600 rpm
Max torque: 350Nm from 1,650 to 4,000 rpm
Price: RM245,233.35 OTR without insurance
Origin: Fully imported from Japan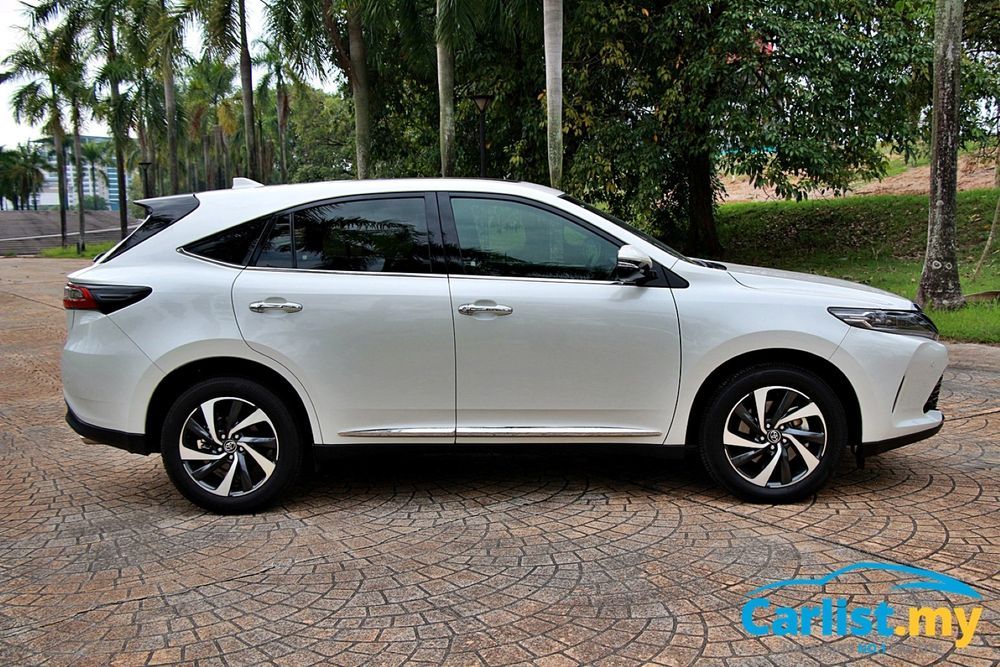 Exterior
Unlike the the recond models which are of the older pre-facelift variety, the official unit by UMWT here is the facelifted model.
It has a different front bumper, tweaked headlights, tail lights, wheels, and an additional 'Turbo' badge. Another key difference is that the front turn signals front are LEDs that light up sequentially like the Lexus RX, compared to the conventional blinking ones in the grey imported models.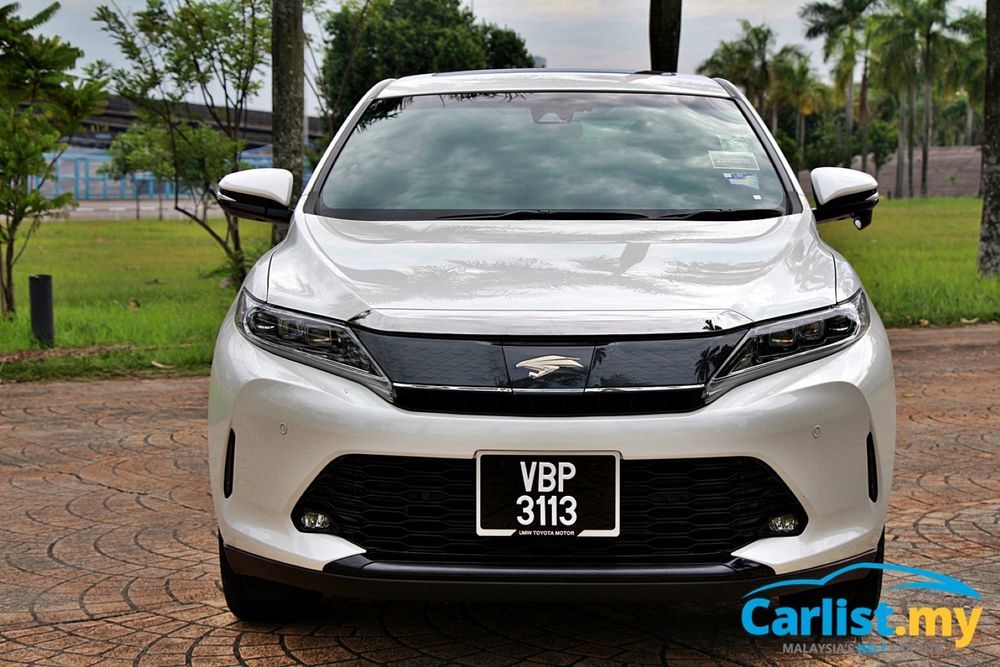 Also exclusive to the Luxury variant here are the panoramic sunroof, powered tailgate, and rain-sensing wipers.
At a glance, both the official model and the grey import model look quite identical except for a few subtle yet key differences like the wheels, and the sequential turn signals which set the new Harrier apart from the recond model.
Interior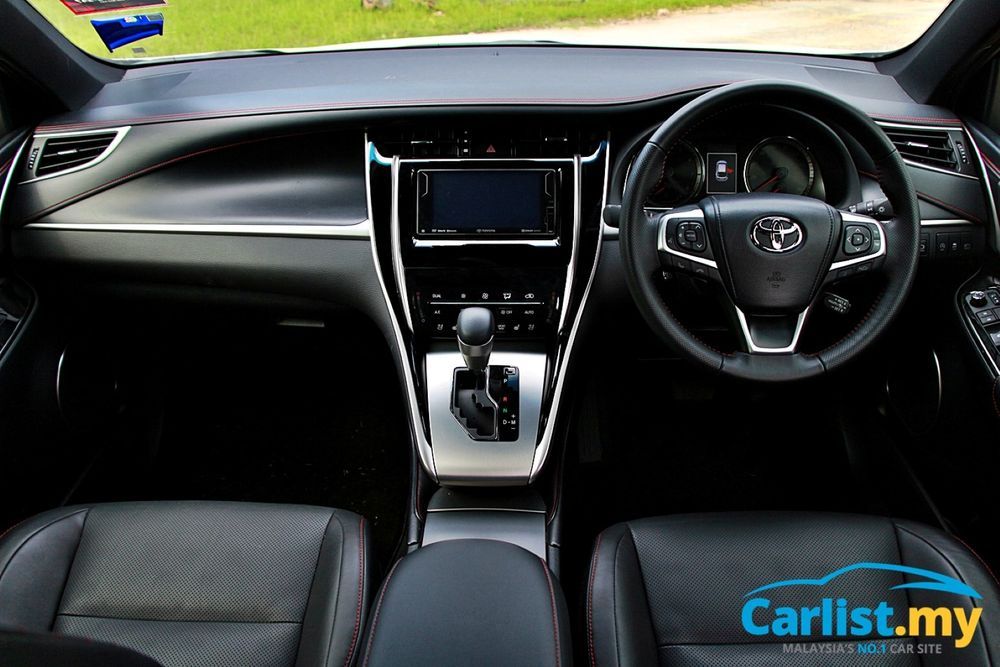 Upon opening the doors of the Harrier 2.0T Luxury, we were greeted by a cabin fit for a Towkay, fitted with a generous dose of Nappa leather upholstery, ventilated and power-adjustable front seats, an air purifying system, electrochromic rear-view mirror, illuminated scuff plates, a seven-inch touchscreen infotainment unit, power-adjustable steering column, as well as keyless entry and ignition.
The list of safety features is just as long in the Luxury variant, comprising 7 airbags, VSC, traction control, hill start assist, ABS with EBD and brake assist, electronic parking brake with brake hold function, parking sensors, and the Toyota Safety Sense suite, which includes autonomous emergency braking, Lane Departure Alert (LDA), Lane Keep Assist (LKA), Adaptive Cruise Control (ACC), and Adaptive High-beam System (AHS).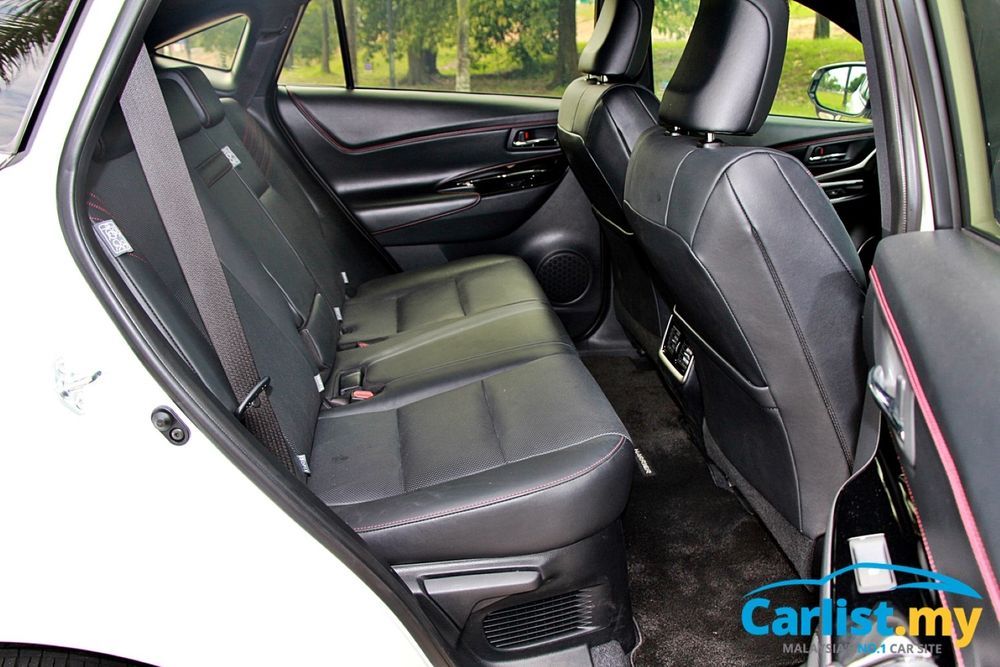 Driving Impressions
Capable of sprinting from standstill to 100km/h in just 7.1-seconds, the new Harrier is one quick and impressively smooth SUV both in town and on the highway.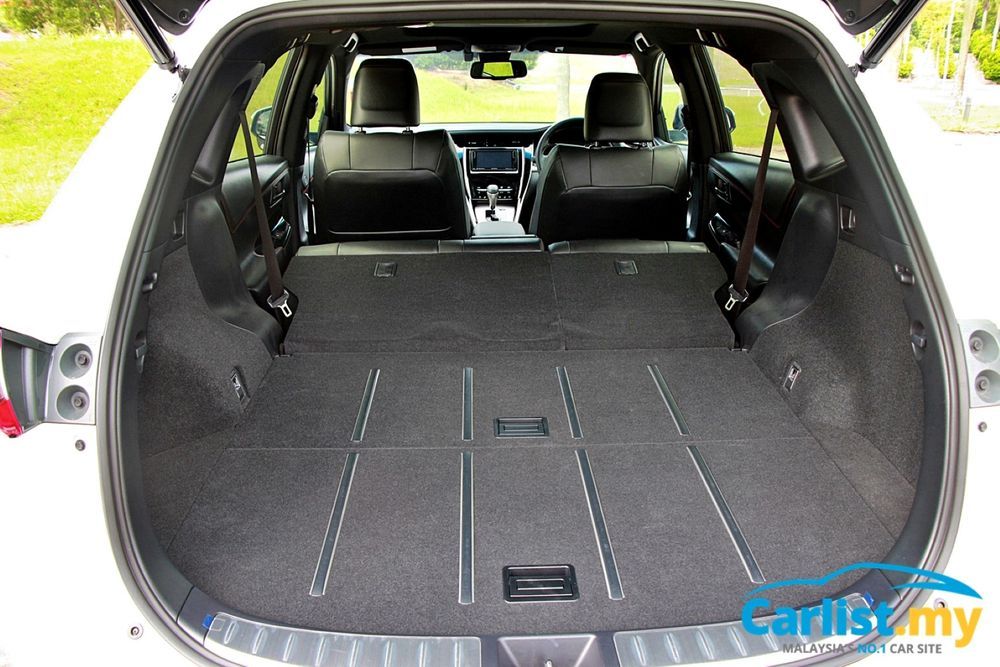 We even put it to test on a controlled, private road to see how fast it can go and believe it or not, "speedometer mati bro," at about 200km/h without breaking a sweat.
As quick as it was on a straight line, it felt more planted than we expected it to be while along long sweeping corners. When thrown around tighter bends, the fact that it is a typical top-heavy SUV became apparent as there was still body roll.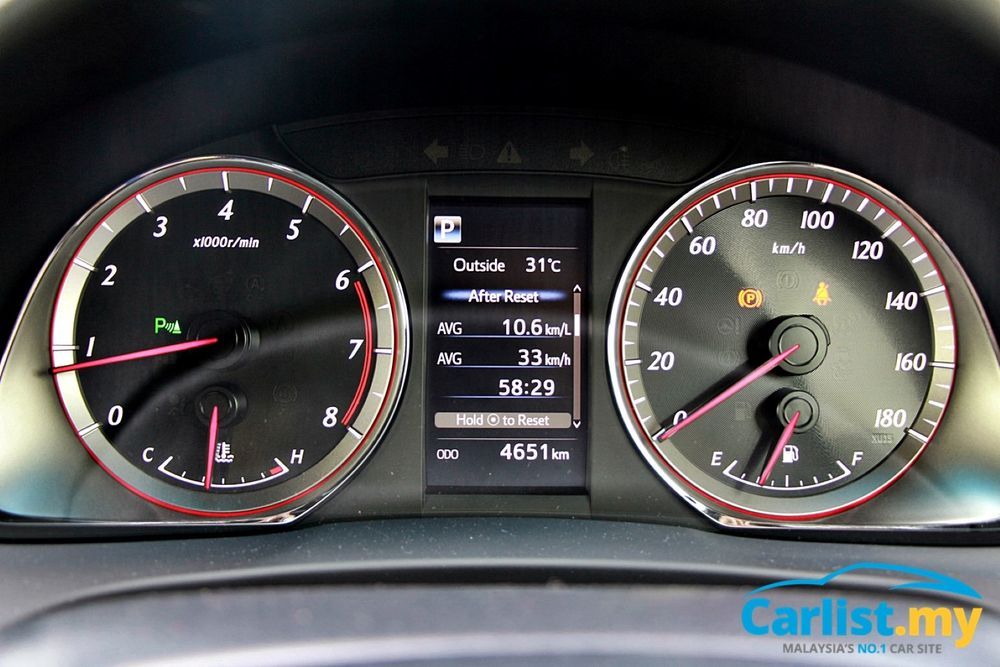 But at any given moment, the level of comfort, refinement, and smoothness was not compromised at all. In fact, the new Harrier is arguably the smoothest and quietest vehicle we've driven in recent times.
Even when driven over uneven surfaces, bumps and lumps were tolerated respectably by the dampers, with little vibration and harshness creeping into the cabin.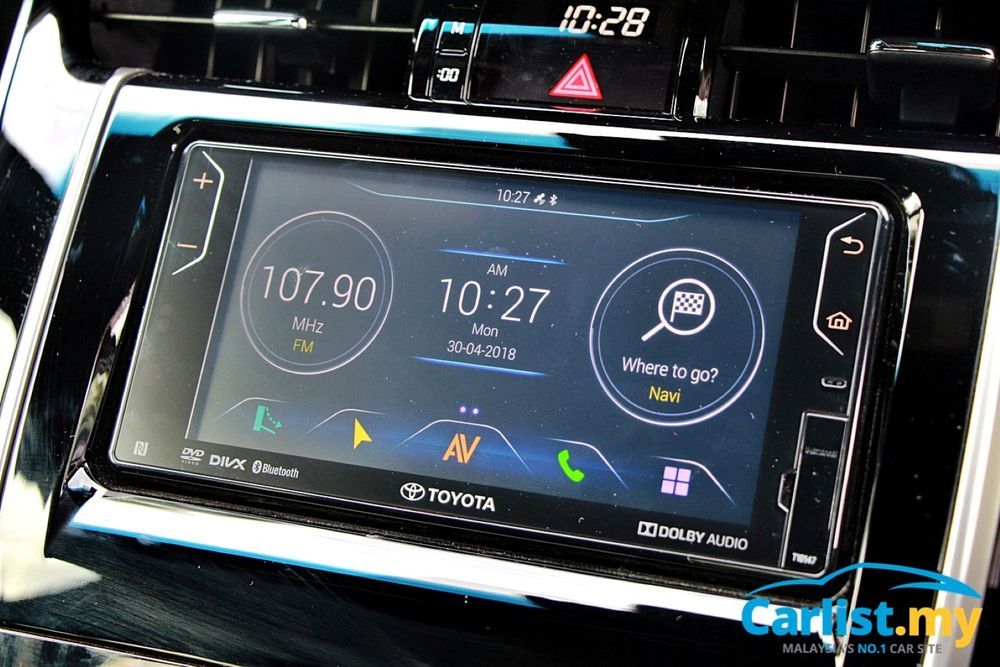 Where space is concerned, four lanky individuals can travel comfortably in the new Harrier with adequate head and leg space. Three adults can still fit in the rear seat but they better be prepared for some shoulder rubbing throughout the journey.
What we loved the most about the new Harrier's cabin is that the quietness is almost Lexus-level. Besides the items rattling in the cubby holes, there was barely any intrusion from the road.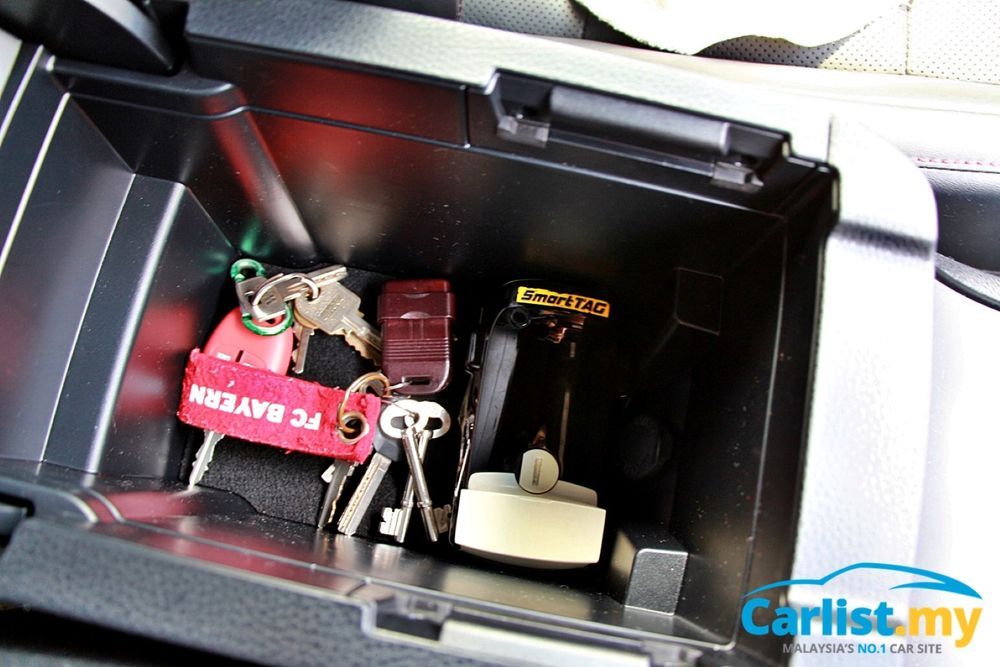 Speaking of cubby holes, there was more than enough space for occupants to store small objects like phones, Smart Tags, keys, and what not.
To store larger things, there was 440 litres of boot space at our service with the rear seats up, which is about the same size as what is offered in the Mazda CX-5.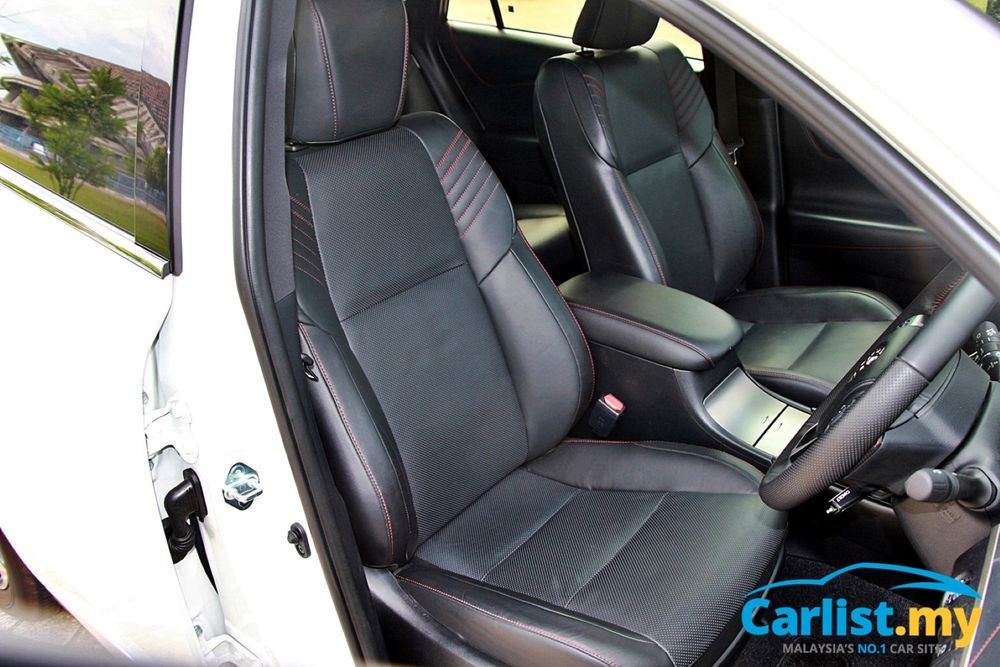 Conclusion
The Harrier 2.0T from UMW Toyota Motor comes better equipped that reconditioned models but there's a catch - it's also RM100,000 more expensive. No free lunches you see. The extra higher price buys a new car versus a used one. You get a newer and more powerful 2.0-litre turbo engine and 6-speed automatic gearbox powertrain package that delivers 79 PS more than recond units' 152 PS 2.0-litre engine paired to a CVT.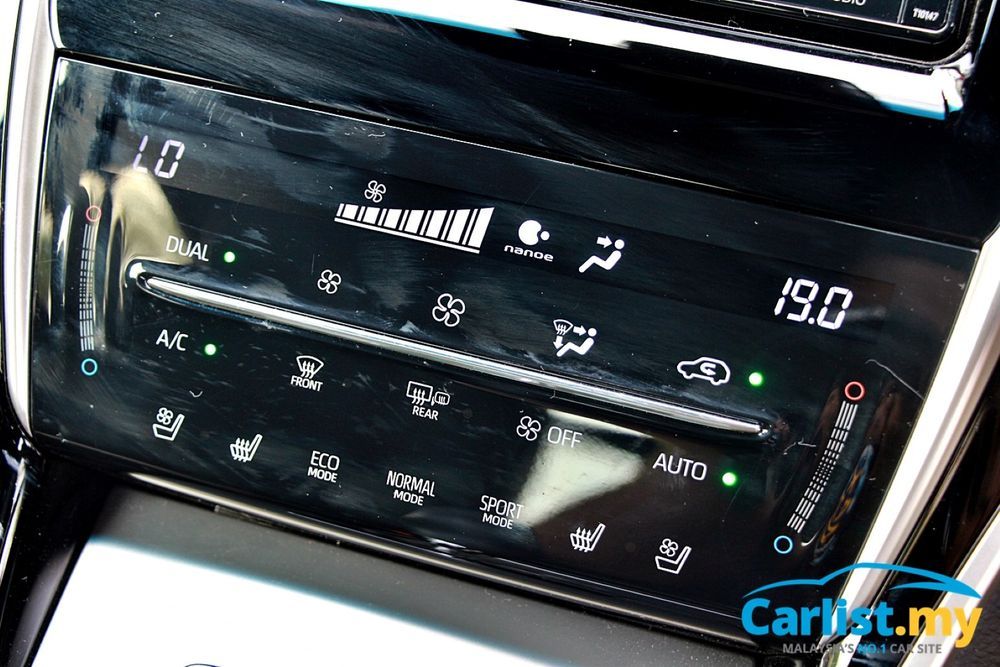 The list of features is also much longer. While the new Harrier comes with LED lights, sequential signal indicators, Nappa Leather, a panoramic roof, electronic parking brake, and memory seats, recond units don't offer as much.
Besides that, safety features offered as standard in the new Harrier like the Toyota Safety Sense package are only offered on certain grey imported units.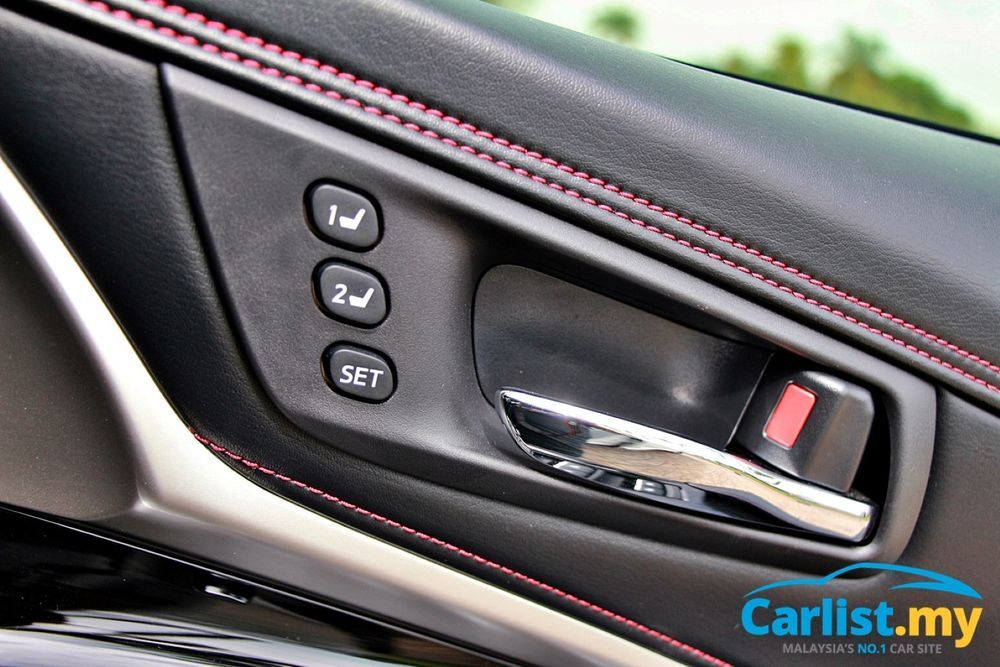 Lastly, it also comes with a five-year/unlimited mileage warranty. Reconditioned ones don't come with any warranty although some dealers will offer you an option of buying partial warranty (covering major items like powertrain and electronics) from third party aftermarket warranty providers. Like all warranties, it is important that you understand the terms and conditions.
Whether these improvements in UMW Toyota Motor's officially imported Harrier justify the additional six digits worth of precious Ringgits or not is for you to decide.
---
---
---
Comments