Rolls-Royce Dawn Debuts in Malaysia
Auto News Rolls-Royce's uber-luxury four-seat cabriolet, the Rolls-Royce Dawn, sees its first light in the Malaysian market today. Anticipating growth in the luxury goods sector – the Dawn sets the defining tone for the brand which hopes to garner interest amongst a younger generation of affluent customers.
Dato' Michael Ong, Managing Director, Rolls-Royce Motor Cars Kuala Lumpur added during the launch, "Through the years, we have seen the Rolls-Royce brand transform with a younger generation of entrepreneurs aspiring to own a Rolls-Royce. Ghost and Wraith reset perceptions of what a modern Rolls-Royce should look like. We are proud to partner with Rolls-Royce as we embark on this new journey."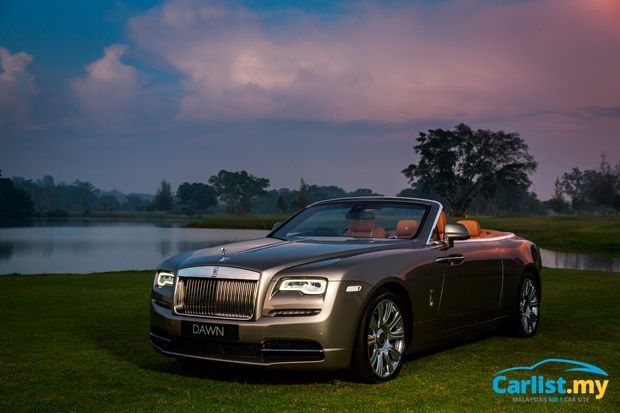 The Dawn from the outset may look like a convertible-version of the Rolls-Royce Wraith, however, 80 per cent of the body panels are unique, as are the tyres which are a special fitment for this model. It isn't even called a convertible, as Drophead is the traditional way Rolls-Royce refer to their soft-top models.
Rolls-Royce claim only the doors and rear bumper are common to the Wraith – from the front, a rising hip-line demarcates the flanks of the car from the steeply raked windscreen, this beltline also flows around the passenger cabin creating a cosseting, horse-shoe shaped, acreage of extravagance.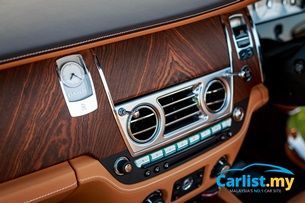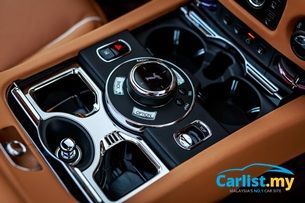 Inside, open-pore Canadel panelling trace the innards of the cabin, while the wood on the rear deck flows down in-between the rear seats, creating a "Waterfall" effect. Being a Rolls-Royce, every element of the car is customisable.
The party-piece folding soft-top retracts and extends within 20 seconds at speeds up to 50km/h. Special attention was paid to deliver extremely quiet operation and NVH levels while on the move. This is referred to by Rolls-Royce as —ahem— the "Silent-Ballet". The canopy which is among the largest to be fitted to any car, smaller only to that which is fitted to the Rolls-Royce Phantom Drophead.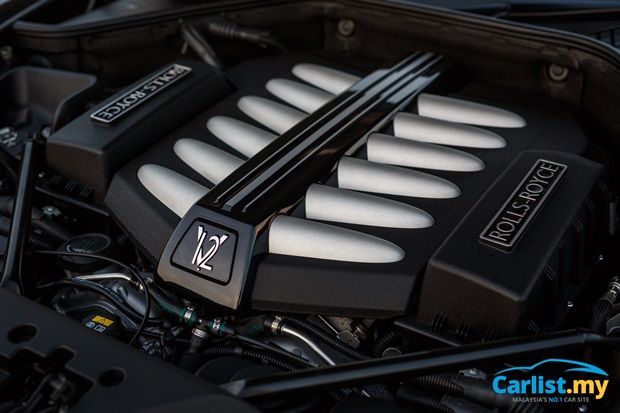 Of the many superlatives associated with any Rolls-Royce, here are some specifications of the Rolls-Royce Dawn to pour over:
Engine: 6.6-liter twin-turbo direct-injected V12, 563bhp at 5250rpm, 780Nm @ 1500rpm
Performance: 0-100kph 5.0 seconds, 250km/h top speed
Weight: 2560kg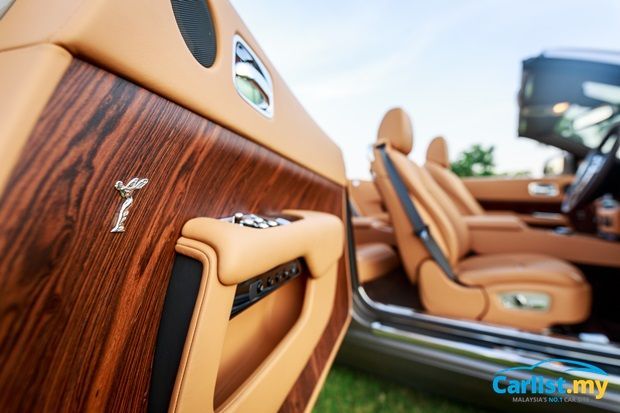 The price of any Rolls-Royce is highly dependent on the specifications of the customisation options, however, Rolls-Royce Malaysia estimates a starting price of RM4.0 million for the Dawn. As they say, no two Rolls-Royces are ever the same.
---
---
---
---
Comments