Shell Eco-Marathon Asia 2016 – Four Malaysian Teams Bring Home Honours
Auto News Malaysian students participating in the recent Shell Eco-Marathon Asia 2016 held at Manila did the country proud by bringing home four out of 24 On-Track awards. This year's edition of the annual event attracted the participation of 117 student teams from 17 countries across Asia, the Middle East and Australia. Eight of the 117 teams were from Malaysia.
Teams submitted vehicle entries in either the Urban Concept or Prototype category in any of the seven different energy types: gasoline, diesel, alternative gasoline (ethanol 100), alternative diesel (Shell Gas-to-Liquid or fatty acid methyl ester), battery electric, or hydrogen fuel cell. The competition challenges students to design, build and drive the most energy-efficient car with a unique focus on going farther, not faster. Results are measured on who can drive the furthest on the equivalent of 1 kWh or 1 litre of fuel.
In the 'Prototype' categories, student teams are given free reign to maximise fuel efficiency almost without restriction. The 'UrbanConcept' categories, meanwhile, requires the vehicles to be designed with roadworthiness and day-to-day usability in mind. Cars in these categories are closer in appearance to actual production cars than those competing in the 'Prototype' categories.
Three out of the five Malaysian teams focused their attention to hydrogen, culminating in a 1-2 finish for the country in the Prototype Hydrogen Fuel Cell category by Team UiTM Eco-Sprint winning the category for a third year in a row followed by Team Eco-Voyager from Universiti Malaya (UM) in second place.
Team Eco-Sprint's hat-trick triumph was achieved with a record-breaking mileage of 476 km/m3 – yes, cubic metres for hydrogen fuel cell as opposed to litres more commonly used in conjunction with conventional combustion fuels. Second-placed Eco-Voyager managed 244 km/m3.
The UrbanConcept Hydrogen Fuel Cell category witnessed another UiTM triumph through a second team, namely Team UiTM Eco-Planet, which debuted a 3-D printed car assembled from 120 individually-printed parts, with each part taking approximately 10 hours to complete.
"We chose to 3-D print our car as it's lightweight, economical, reduces fabrication time and ensures zero fabrication errors. As we only had a small, office-sized 3-D printer, we spent over 1,200 hours printing the individual parts which we assembled together when we arrived in Manila," said Mohd Syafiq Akmal Samsudin from Team UTIM Eco-Planet.
Finally, Team Eco-Chaser from Monash University Malaysia clinched the top spot in the Prototype Compressed Natural Gas ("CNG") category with a mileage of 95km/l, the approximate equivalent of driving from Kuala Lumpur to Port Dickson on just one litre of fuel.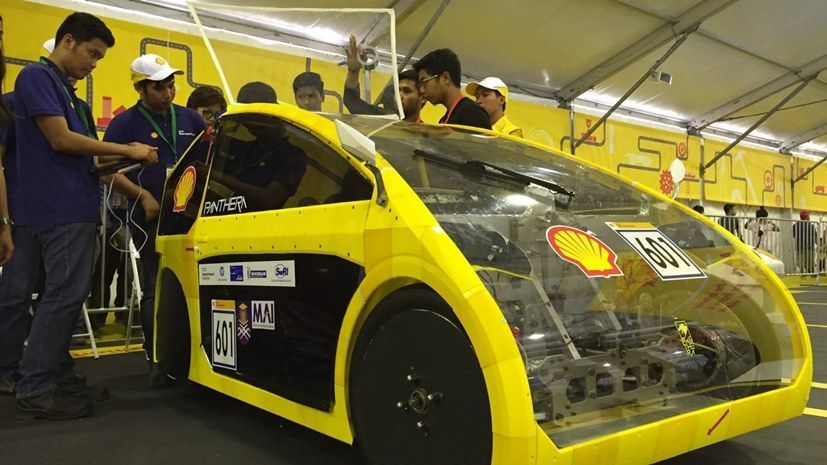 ---
---
---
---
Comments