Shell Helix Launches Protect, Power Lubricants – Suited for All Cars
Auto News Shell Malaysia Trading Sdn Bhd has introduced two new Shell Helix engine oils – Shell Helix Power and Shell Helix Protect.
---
According to the folks at Shell, these lubricants focus more on the benefits to users and less on technical specifications, making it easier to choose the right engine oil based on one's driving style and needs.
So, what benefits do these lubricants give drivers?
Designed especially to cater to two main driving conditions – highways and rugged terrains that demand more power and acceleration; and stop-start traffic in cities that put engines under tremendous stress, Shell Helix Power and Shell Helix Protect lubricants feature special performance-focused additives that maximise engine power and deliver faster acceleration for smoother drives on highways, hilly terrains and open roads.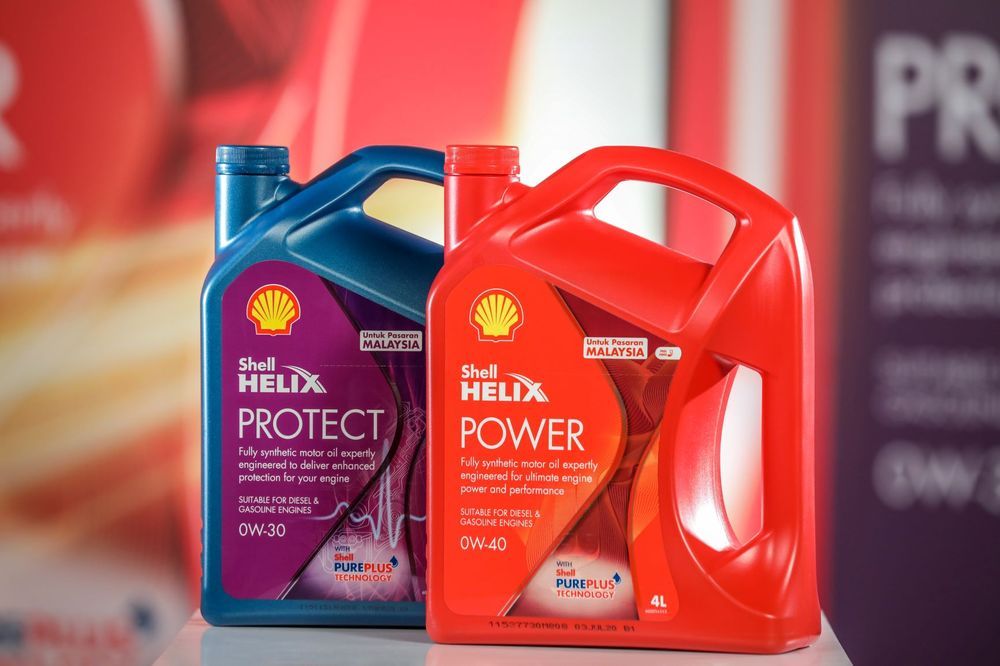 Compatible with all 0W, 5W or 10W specifications oils, both are suitable for most types of cars on Malaysian roads today.
The engine protection-focused additives in Shell Helix Protect also help cleanse engine components for longer engine life in cars that operate under stressful stop-start driving conditions in urban centres.
As low viscosity fully synthetic engine oils, both lubricants can flow faster to coat and protect key moving engine components during start-up as well.
This can contribute to less wear from cold starts, better fuel economy, lower carbon emissions and lower maintenance costs from longer oil drain intervals.
"With the new Shell Helix Power and Shell Helix Protect, we aim to return the important engine oil decision making to the car owners. As the products' names suggest, one gives you more power and the other gives you more protection. Simply choose one that suits your driving style or needs," said Nyon Kam Yew, Shell Lubricants General Manager for Malaysia and Singapore.
Pricing for the new products are as mentioned below:
Shell Helix Power - RM280 for a 4-litre pack
Shell Helix Protect - RM240 for a 4-litre pack
In conjunction with the launch, Shell Malaysia is running a promotion where every customer will get a free replica Scuderia Ferrari race car with the purchase of a 4-litre pack of Shell Helix Power or Shell Helix Protect from any participating workshop.
Shell Malaysia also marked the launch of the new Shell Helix Power and Shell Helix Protect by distributing complimentary packs of the new engine oils and Shell Helix Care Kits to Grab driver-partners as part of its #BecauseWeCare initiative.
---
---
---
---
Comments