 2015 marks the second year of Formula One's latest turbo-powered era and when it comes to the fuel used today, it couldn't be more different to that which ran through the veins of the turbo cars back in the 1980s. The fuel contained toluene, lead and manganese additives, which was a far cry from the product sold at Shell forecourts.
However, Formula One has moved with the times and today's regulations mandate more representative formulations and far greater efficiency. In fact, the Shell V-Power race fuel used in the V6 Ferrari engine contains at least 99% of the same types of compounds normally used in the Shell V-Power Unleaded road fuels available to Shell's customers around the world.
The 1.6-litre V6 turbocharged power units, which incorporate revolutionary hybrid engines with Energy Recovery Systems (ERS) have to last a race distance on 30-40 percent less fuel than was allowed up until the end of 2013. This has presented Shell scientists with the demanding task of formulating a race fuel that delivers the right balance of power, performance and energy efficiency. As a result, the new Shell V-Power race fuels, combined with the ERS, make the SF15-T one of the most efficient Scuderia Ferrari Formula One cars ever built. Adding to Formula One's move towards greater energy efficiency is the fact that regulations demand that all fuels contain 5.75 percent biofuel by mass, an area of intense development area for the Shell scientists.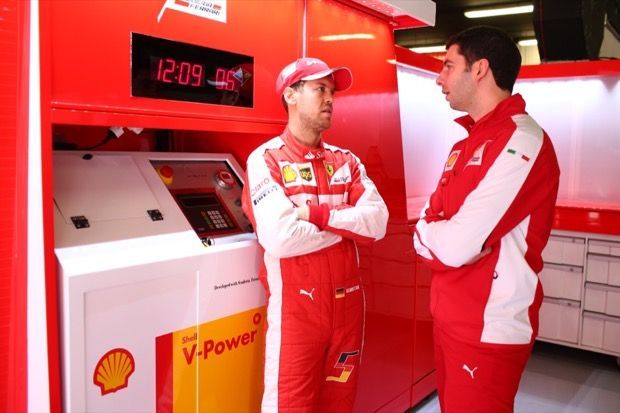 The sport's governing body, the Fédération Internationale de l'Automobile (FIA,) is serious in its desire to make motorsport more relevant in a world of changing energy resources. For 2015, last year's already tight limit allowing each driver to use only five power units during the course of the Formula One season has been reduced to just four, even though the number of Grands Prix has increased from 19 to 20. It is the job of the Shell lubricants, including Shell Helix Ultra, to protect the engines within these difficult restrictions but the Shell V-Power fuels also contribute to keeping them in tip-top condition throughout their life.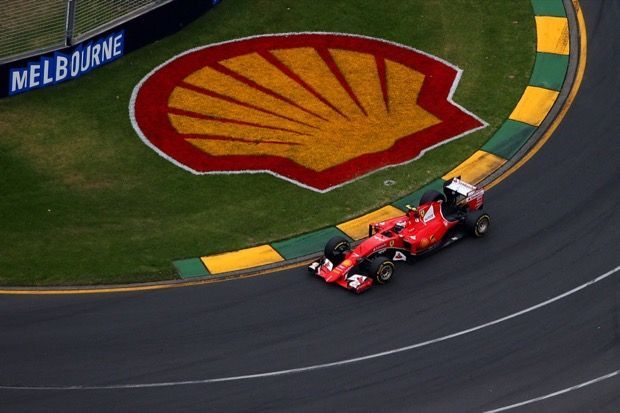 Shell's fuels are also formulated to actively reduce friction by introducing Shell's Friction Modification Technology (also found in Shell Helix Ultra lubricants). It is this technology that has enabled Shell to help power Scuderia Ferrari to 10 FIA Formula One World ChampionshipTM Constructors' Titles and 12 Drivers' Titles.
"The technology in Shell V-Power Unleaded for the road comes directly from the work we are doing in Formula One with Ferrari but that's not the end of the process – far from it. In Formula One you are always pushing for that little bit of extra performance and that's a philosophy we also apply to our road-going products. At Shell, we never believe our job is done – we always look to improve."
---
---
---
Comments