SPOTTED: Rare Ferrari Rolls Into Malaysia, Can You Tell What It Is?
Auto News We got these images sent in to us by former Carlist.my writer now turned businessman, Lingkesh, of a very rare Ferrari supercar on a trailer near Subang Jaya.
Can you tell what it is yet? Do take a closer look before the next paragraph where we reveal what it is.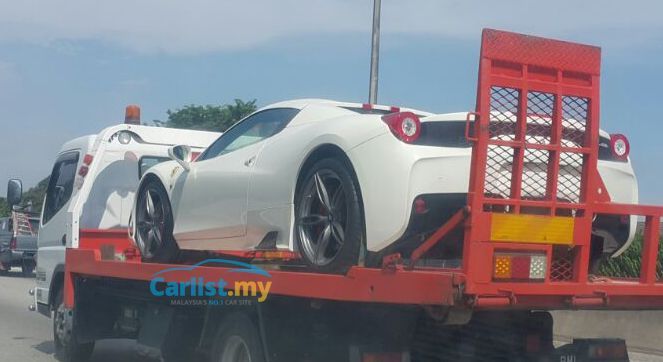 Got it? That's right: it's one of the very few Ferrari 458 Speciale 'Aperta' models, limited to just 499 examples ever produced by the Italian supercar maker.
The additional 'Aperta' in the name translates from Italian to English to mean "open," which refers to the car's convertible top nature. The car is also often referred to as the 458 Speciale 'A.'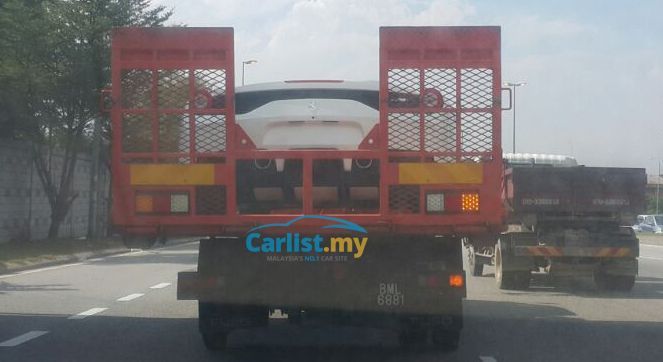 It's hard to see the all-important open top from these angles, but the tell-tale signs are clear. Apart from trusting our man's knowledge of cars and his word of this being the Aperta, the easiest item that identifies the car is its wheels: as seen above, the stock Speciale Aperta's wheels are a five-spoke twin-blade type, unlike the regular Speciale which has its blades much closer together.
Secondly, take a look at the badging just next to the rear right taillight: only the Aperta has such a badge. And, of course, the dual-exhaust system reserved just for the Speciale models, unlike the regular 458's tri-exhaust arrangement.
Powering this monster of a drop-top is a naturally-aspirated 4.5-litre V8 beast, pushing out an identical 597hp and 540Nm of torque to the coupe Speciale. 0-100km/h is done in 3.0 seconds with the wind in your face, and laps the Fiorano race track (Ferrari's proving grounds) in the same time as its coupe sibling.
The aluminium hard top? Well, that takes just 14 seconds to close or open.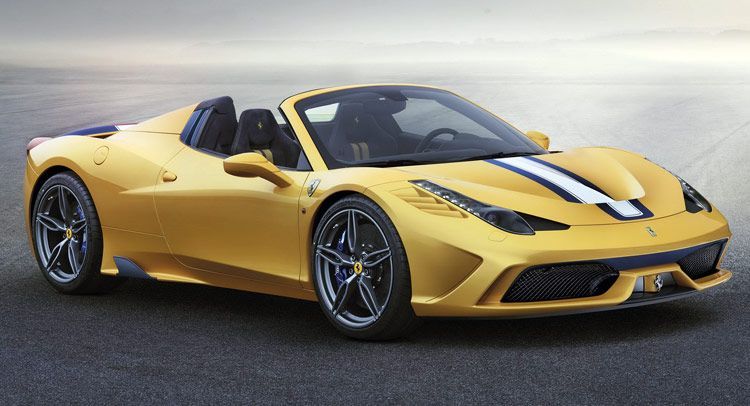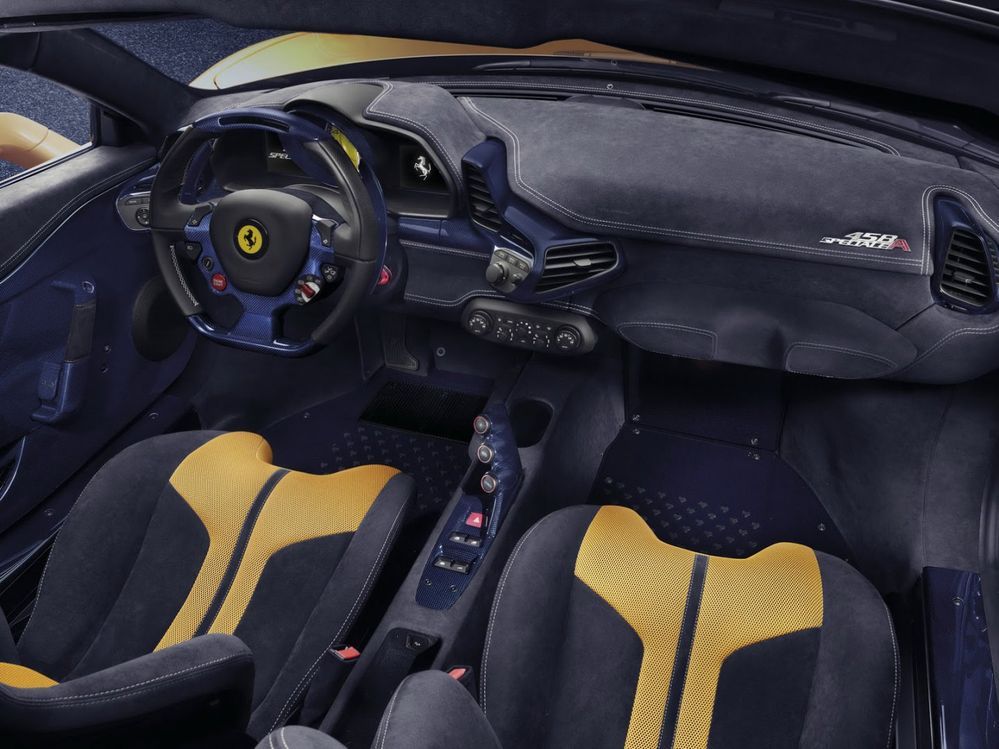 To whomever this Ferrari is headed to, well done. And please, you know where to find us should you need someone to run in that V8. No charge.
And, if you want to be like Mr Ferrari 458 owner here, you know where to start looking:
Here's more on the 458 Speciale Aperta:
---
---
---
---
Comments