Spyshot: 2016 Proton Perdana on Federal Highway
Insights It's a hot Wednesday afternoon here in the Klang Valley. We were on our way back to the office from lunch along the KL-bound stretch of the Federal Highway near the iconic Angkasapuri building when we were overtaken by a pair of heavily camouflaged vehicles carrying trade plates.
Judging from two vehicles' distinctive rear quarter glass as well as its sheer size, it was quite obvious that we were looking at prototypes of the soon to be launched 2016 Proton Perdana which, as we know, is mechanically derived from the previous-generation Honda Accord.
Despite the comprehensive camo, the Perdana's distinctive rising shoulder line and door handles inherited from the Accord are obvious, as is the outline of its tail lamp cluster that is entirely re-designed by Proton.
We also get a clear look of the rim design fitted to the trailing car, which appear to be 17-inch items, suggesting that this is likely to be the 2.4-litre model.
The Perdana, to recap, will be powered by the same four-cylinder i-VTEC engines as offered in the previous Accord, displacing 2.0 and 2.4 litres.
Bookings for the Perdana has been open since February 2016. No launch date has been officially committed by Proton.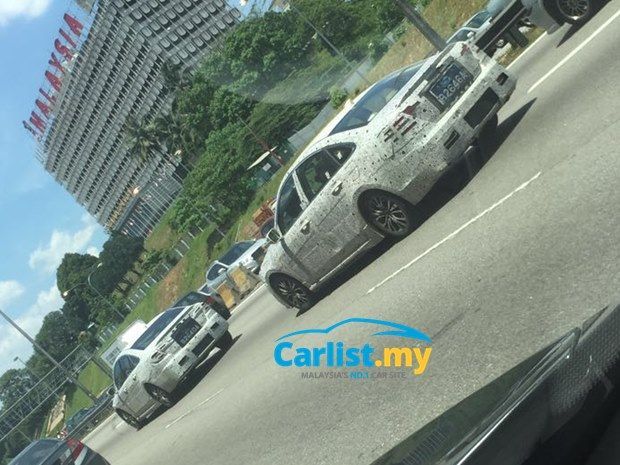 ---
---
---
Comments