SPYSHOTS: 2015 Mercedes-Benz AMG GT S Spotted In Malaysia!
Auto News Looky, looky… what have we got here? Oh boy, that's a 2015 Mercedes-Benz AMG GT S on the back on a trailer, being chauffeured around on what could be its first official tour of Malaysia.
We spotted this photo being shared around on social media courtesy of What A Car's FB page (his colleague is reportedly the eagle-eyed photographer here), and make no mistake folks, this is the all-new Mercedes-Benz AMG GT S: the hotter version of the AMG GT duo, that we know is being primed for a Malaysian launch this year.
It's so seemingly excited to be here, it's even got its little rear wing up wagging around.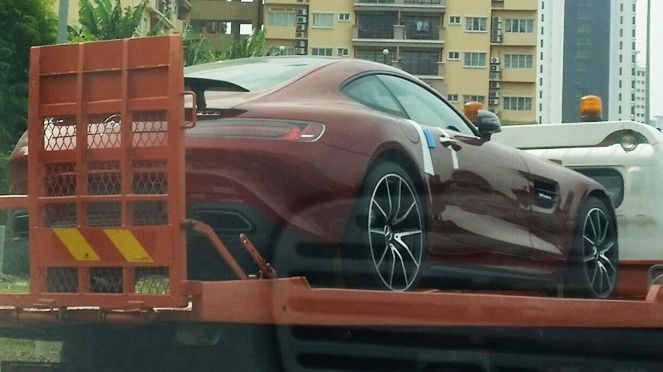 While many have thought of the AMG GT to be a replacement for the now-gone SLS AMG, you've got to remember that this is actually a size smaller that the mighty SLS. At the arrival of the AMG GT, Mercedes-Benz discontinued the SLS's production, which left the AMG GT as the flagship supercar of the brand. Even the iconic AMG 6.2-litre naturally-aspirated V8 was retired in favour of a new turbocharged 4.0-litre V8. But as the numbers and global reviews have dictated, that doesn't mean the AMG GT is any bit slower or more docile than the SLS.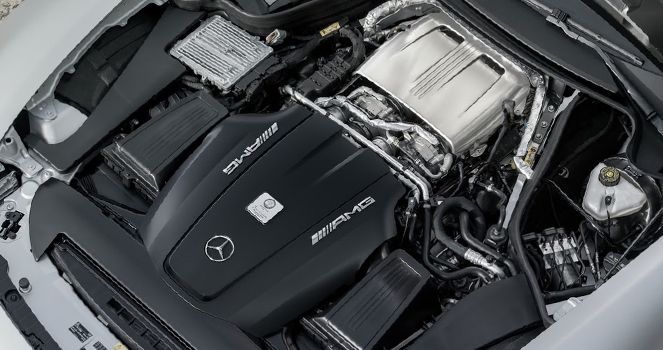 In direct competition with the Porsche 911, the AMG GT S you see here makes a whopping 503hp and 650Nm of torque from its brand-new Mercedes-Benz 4.0-litres V8 bi-turbo (M178) engine. There's a more docile 456hp version dubbed the AMG GT, but we can't say for sure if that's anywhere in town yet. Either way, both AMG GTs have their immense power sent to a seven-speed dual-clutch AMG SPEEDSHIFT DCT-7 transmission.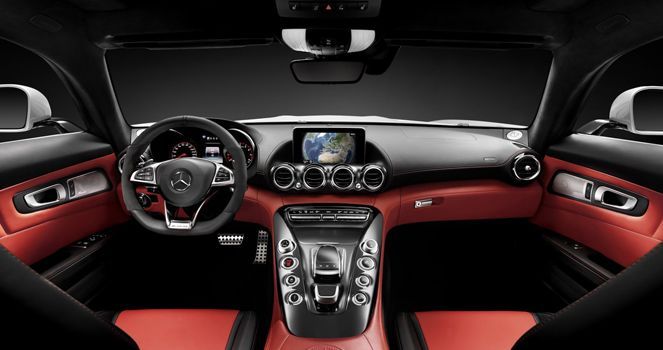 Top speeds for the AMG GT S is listed at 311km/h, with a 0-100km/h time of 3.8 seconds.
With sales figures breaking records these days, is Mercedes-Benz Malaysia speeding up the arrival of its all-new supercar? We shall wait and see, but these are exciting times, especially so since BMW have launched their Malaysian assault on the segment as well, in the form of the BMW i8.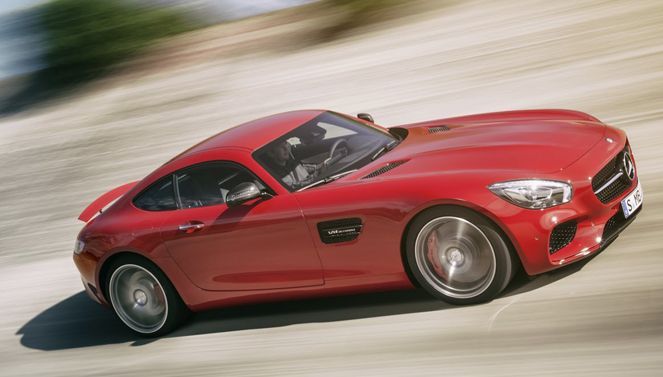 ---
---
---
---
Comments