Subaru Outs All-New BRZ - Sharper Looks, Bigger Engine, Same RWD Purity
Auto News Subaru has pulled back the proverbial curtain to reveal their all-new BRZ, the highly anticipated successor to the everyman's front-engine rear-wheel drive coupe, introducing some welcome improvements while staying very true to the intents and overall approach of the 2012 original.
---
Naturally, the car will also be available as the Toyota-badged 86 (or GT86 in certain markets), both of which should make their on-sale debuts in "early fall 2021" with a 2022 model year designation, meaning we've still quite a long wait before these cars appear in showrooms.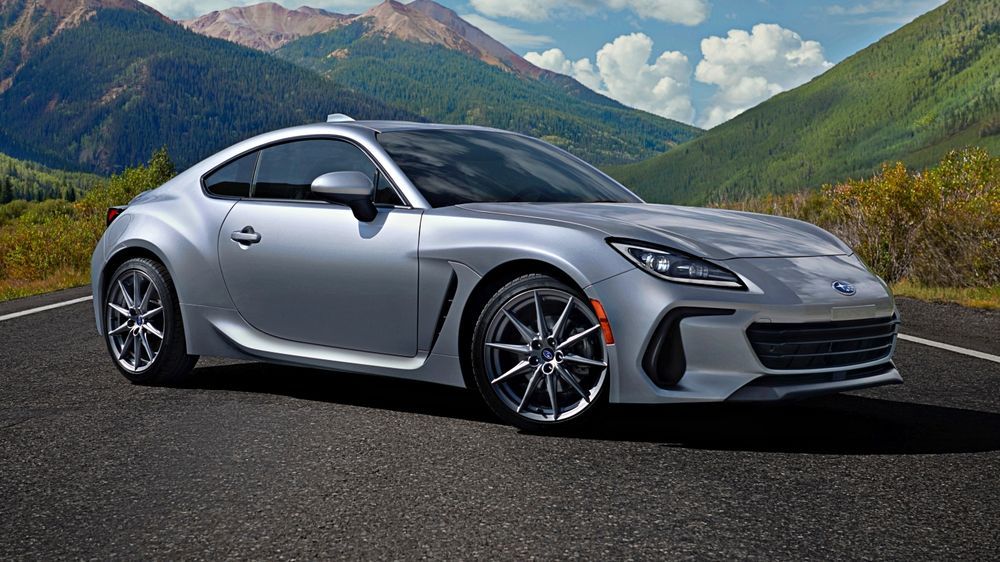 The Japanese automaker hasn't let the next-generation BRZ stray very far from its roots. In fact, it's hard to say for sure whether this isn't just a heavy 'facelift' packed with major revisions as, so far, nothing really points to a new platform or architecture.
In this new form, the BRZ retains its width but is now 30.5mm longer overall while sporting a wheelbase that's been very slightly lengthened by 0.6mm. It's also lower by a minuscule 1.05mm. Good luck verifying that later.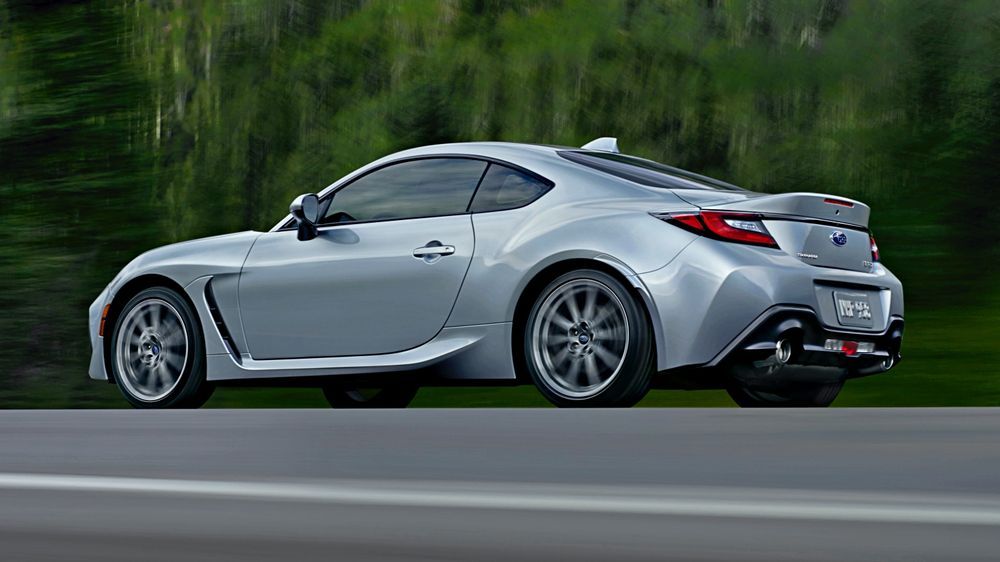 All that being said, there wasn't exactly a torrent of complaints that needed to be addressed with regard to the original BRZ's chassis or dynamics or dimensions, though amazingly Subaru says that this new car has improved torsional rigidity by 50 percent.
Obviously, the most important announcement here surrounds the powertrain. Addressing the concerns that the previous car's FA20 2.0-litre flat-four petrol engine was a little underpowered, a larger 2.4-litre horizontally opposed Boxer engine has been fitted as its successor, mounted such that this new car achieves an even lower centre of gravity than the outgoing model.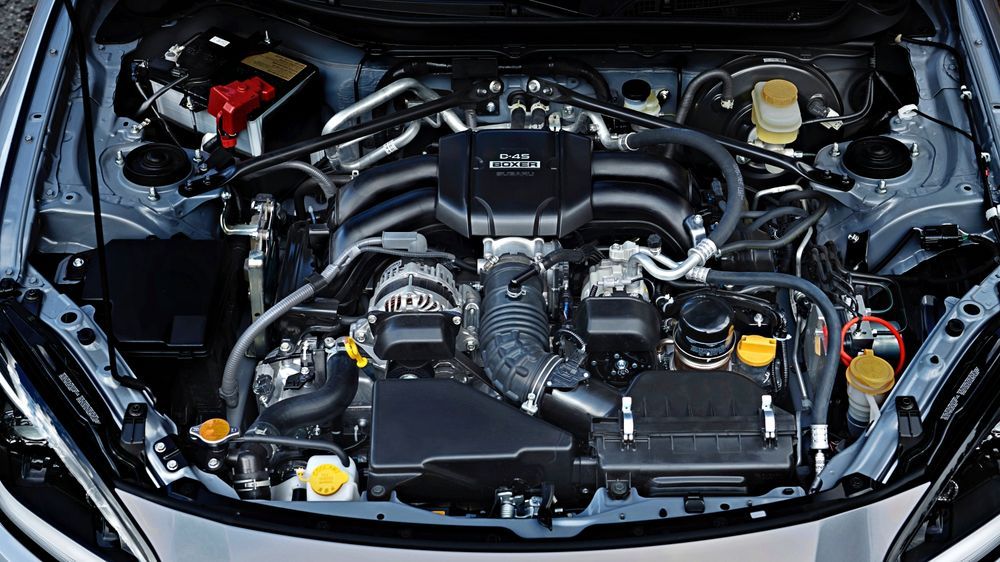 To the disappointment of some who wanted a turbocharged mill, the BRZ's motor remains naturally aspirated but will now deliver a fair bit more grunt at 228hp (over 205hp previously) at 7,000rpm while peak torque has also seen a healthy increase to 250Nm (up by 38Nm) at 3,700rpm. Presumably, this engine is very similar - if not identical - to the FA24 found in the Subaru Ascent, minus the forced induction.
Drive is sent rearward through a standard fit 6-speed manual transmission, though a 6-speed torque converter automatic is available as an option. And at least in its North American spec, where buyers can choose between the Premium and Limited trims, each BRZ will come fitted with a limited slip differential from factory, regardless of variant or transmission choice; all in a car weighing just a touch over 1,300kg. Woohoo!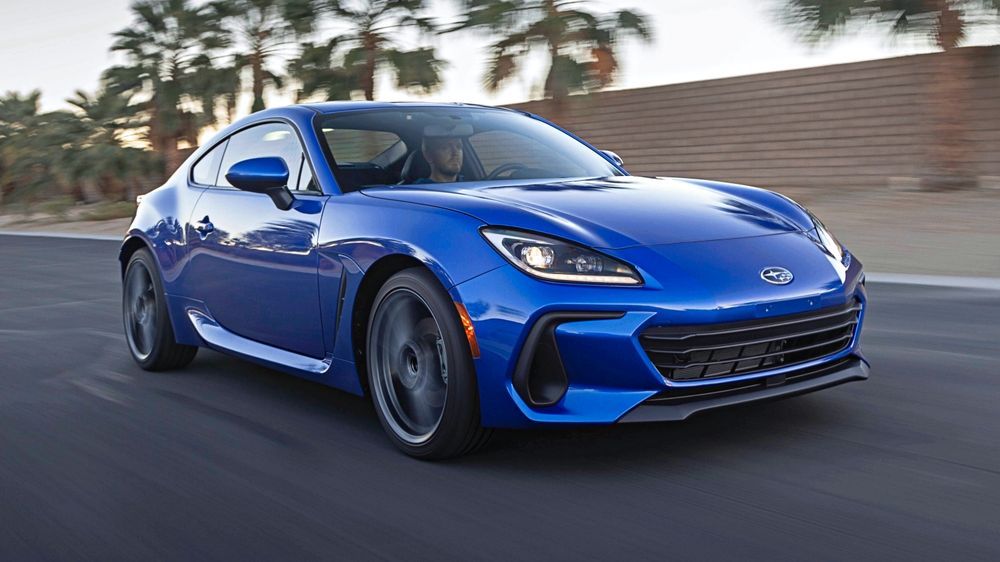 In terms of styling, the basic shape is unaltered but Subaru have clearly given the car's aesthetic a little more drama and athleticism. Even in this subdued shade of silver, the car's more aggressive fascia is now characterised by the large side inlets.
Along its side, the car receives contoured elements that start from the sculpted front fender and flared arch which flows into large vents to vacate air pressure from the front wheel wells.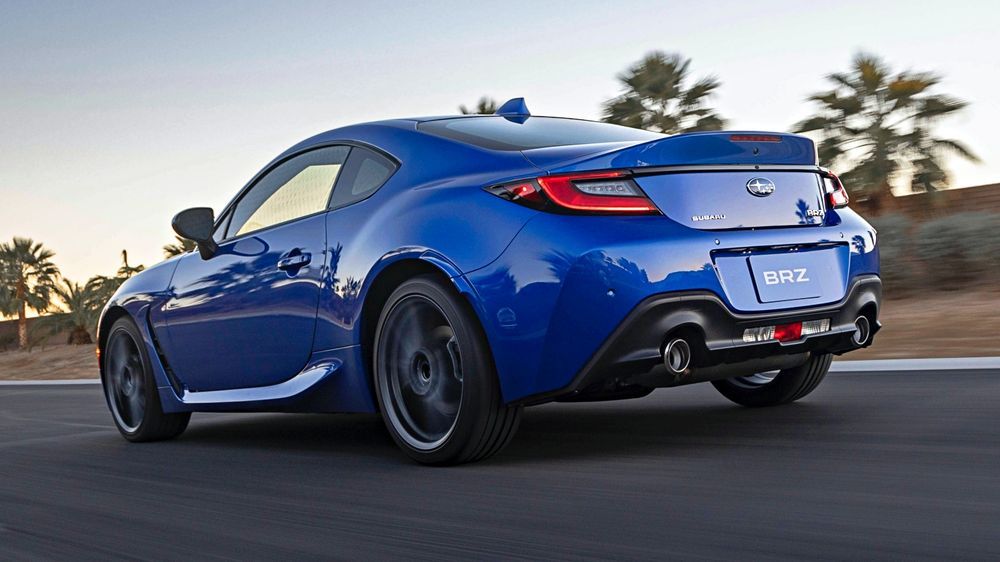 Similarly, there are larger hips around the rear wheels past the doors, so much so that the fuel cap needed to adopt an oblong asymmetrical shape. The rear end itself looks very sophisticated, even upmarket, with its squinted tail light housing, smart looking ducktail spoiler, and large diffuser with integrated dual exhaust exits. Overall, it's a very balanced design, even downright handsome from some angles.
Inside, the cabin looks familiar but has been significantly revised to keep up with the expectations of its 2022 model year rollout. Highlights in this regard include a 7-inch digital dashboard with customisable readouts as well as an 8-inch touchscreen infotainment unit with Apple CarPlay and Android Auto connectivity. Subaru's excellent EyeSight Driver Assist suite is also available but only for cars with the automatic transmission.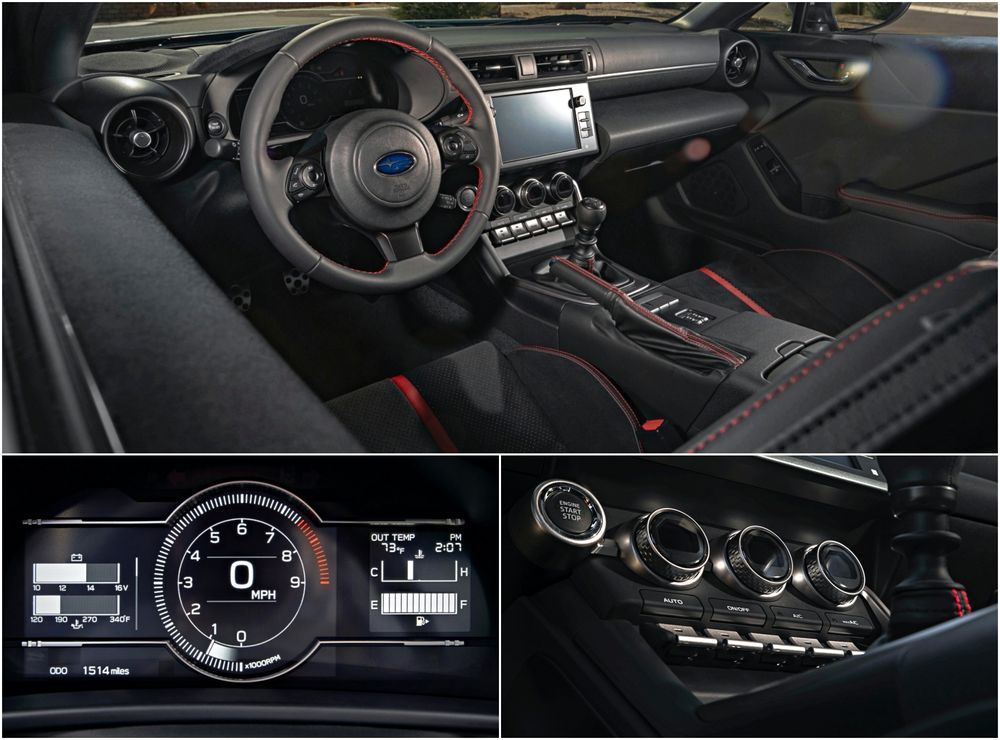 Of course it goes without saying that we can't wait to find out more about this second-generation BRZ, Subaru (and Toyota's) second stab at delivering accessible rear-drive sports car thrills to the masses. Things look very promising so far.
---
---
---
---
Comments