Subaru Won't Be Making Any A- Or B-Segment Models, Demand For Sedans Dwindling
Auto News While the Subaru XV and Forester are now the top-selling models for Subaru globally, both models are too similar in size. As a result, customers end up comparing the two rather than against other competing models.
Take the Honda HR-V for example, with a 2,610 mm wheelbase that is 50 mm shorter than a CR-V, giving Honda sufficient room to differentiate the two. It is clear to consumers that the HR-V and CR-V are two very different products catering to different needs.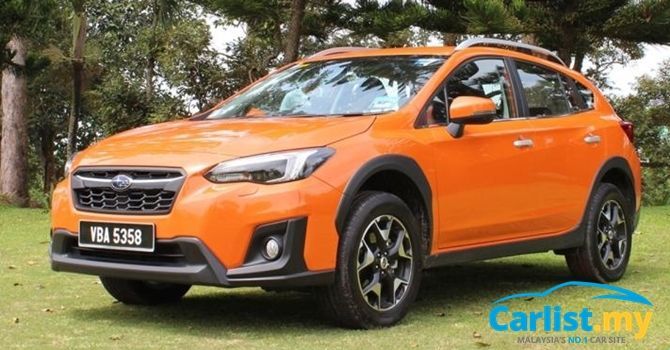 The Subaru XV however, uses a larger C-segment platform but it still competes with the smaller (but stretched) B-segment platform-based Honda HR-V. The XV has a 2,665 mm long wheelbase, which is just 5 mm shorter than the one-class higher all-new Forester.
This overlap between the XV and Forester is further exasperated by the narrow price gap between the two, as only about RM5,000 separates between the most expensive XV variant versus the base, outgoing generation Forester (all-new model to be introduced later this year).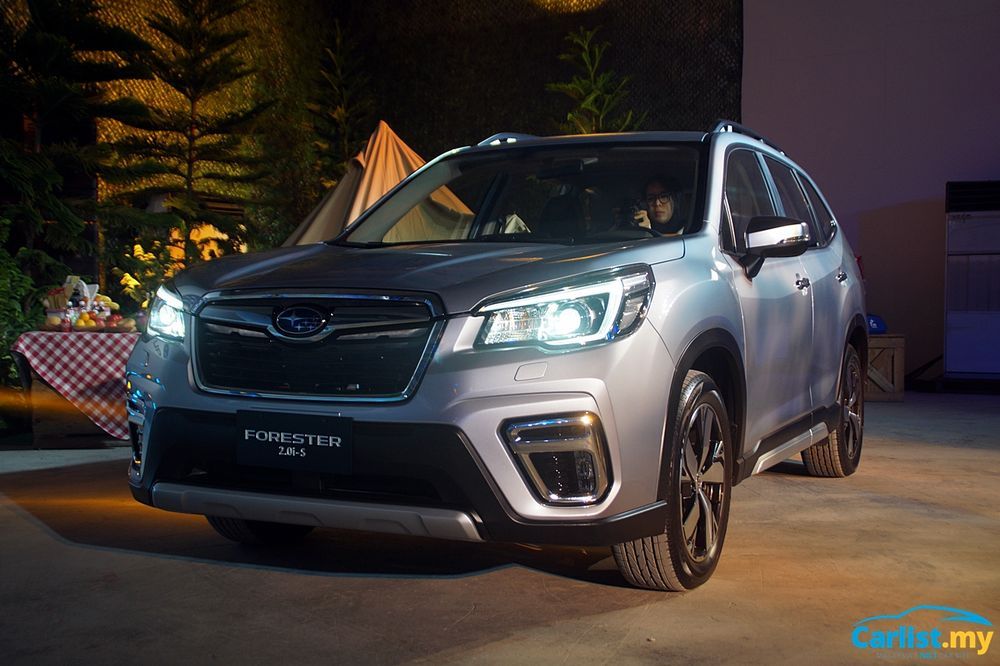 When asked if Subaru is considering the introduction of a smaller B-segment class model to its line-up, Mr. Tomohiro Ishitobi, Senior Manager of Overseas Sales and Marketing Division 2 at Subaru Corporation, explained that the nature of Subaru's signature 'boxer' engine configuration means that it cannot be used on smaller B-segment cars.
"We use boxer engine, and the boxer configuration is not suitable for B-segment," said Ishitobi at the sidelines of the opening of Subaru's first plant in Asia outside of Japan.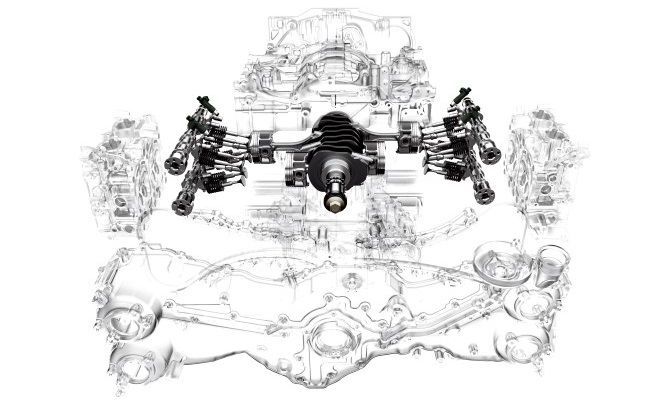 Boxer engines are engines with horizontally opposed pistons, which move left-right rather than a conventional engine's up-down motion. As such, boxer engines are lower (but wider), which in turns allows the engine to be placed much lower in the engine bay, thus significantly improving its centre gravity and therefore giving the car better handling and stability.
On the downside, maintenance work can be more complicated as some components are harder to reach and the design also adds a bit more complexity to the steering rack's installation.
"The B-segment is highly competitive. It's basically competing in price but that's not where we compete in," added Ishitobi.
The Honda City/Toyota Vios class B-segment represents the largest passenger car segment in our region.
The fact that all new generation Subaru global models are built on the same modular Subaru Global Platform (SGP) also limits their products to only the C/D segments.
Of course, Subaru does offer a wide range of minicars (kei cars) in Japan but none of these are made by Subaru. Instead, they are all rebadged Daihatsus/Toyotas.
Ishitobi also added that demand for sedan bodytype cars has peaked, and Subaru will pay less attention to sedans but it will continue developing sports sedans, as there is still demand for those.
"Sedan (challenges) is more or less same as B-segment – it's highly competitive, mainly on price. Looking globally, the numbers are still big but shrinking. A lot of sedans are rental cars or fleet cars - it's not the type of cars people buy," he said, adding that only unique sedans like luxury sedans or sport sedans are still doing well.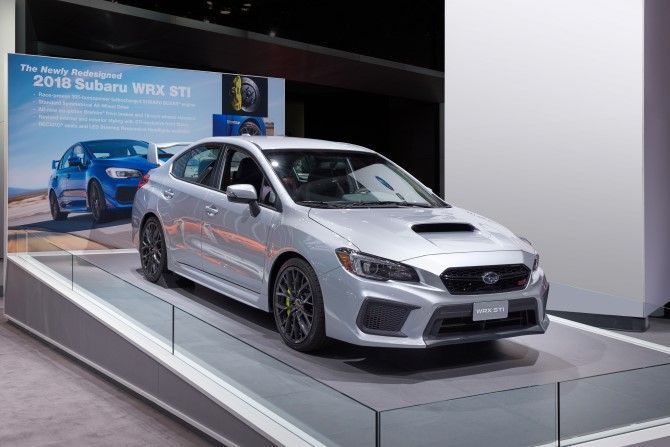 "For sport sedans, yes we have the WRX STI, those are the areas we are looking for," he said.
Regular sedans like the D-segment Legacy, however, are increasingly being eclipsed by SUVs. It (sales of Legacy) is also becoming very difficult. It's still selling well but compared to the competitiveness of SUVs, there is more demand for SUVs," he said.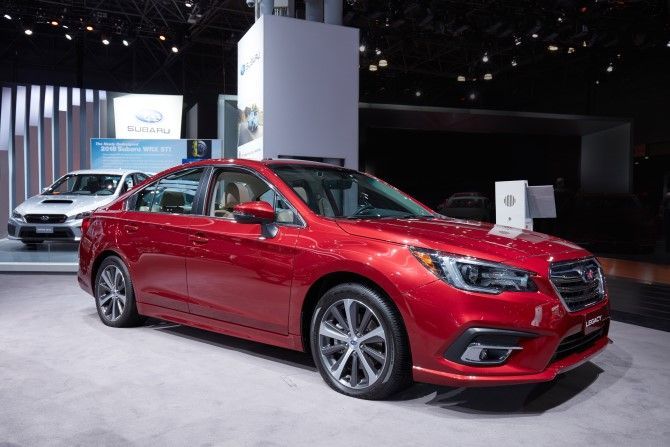 Over the next decade, one can expect Subaru to trim down its sedan offerings while at the same time expanding its SUV line-up. However, we don't discount the possibility of the company rebadging a smaller product from Toyota, with whom they already has an existing working relationship with - not just for the BRZ but also the aforementioned Japan-only minicars. It's hard to see how Subaru can remain competitive if it only limits its product offerings to the C/D segments.
---
---
---
---
Comments